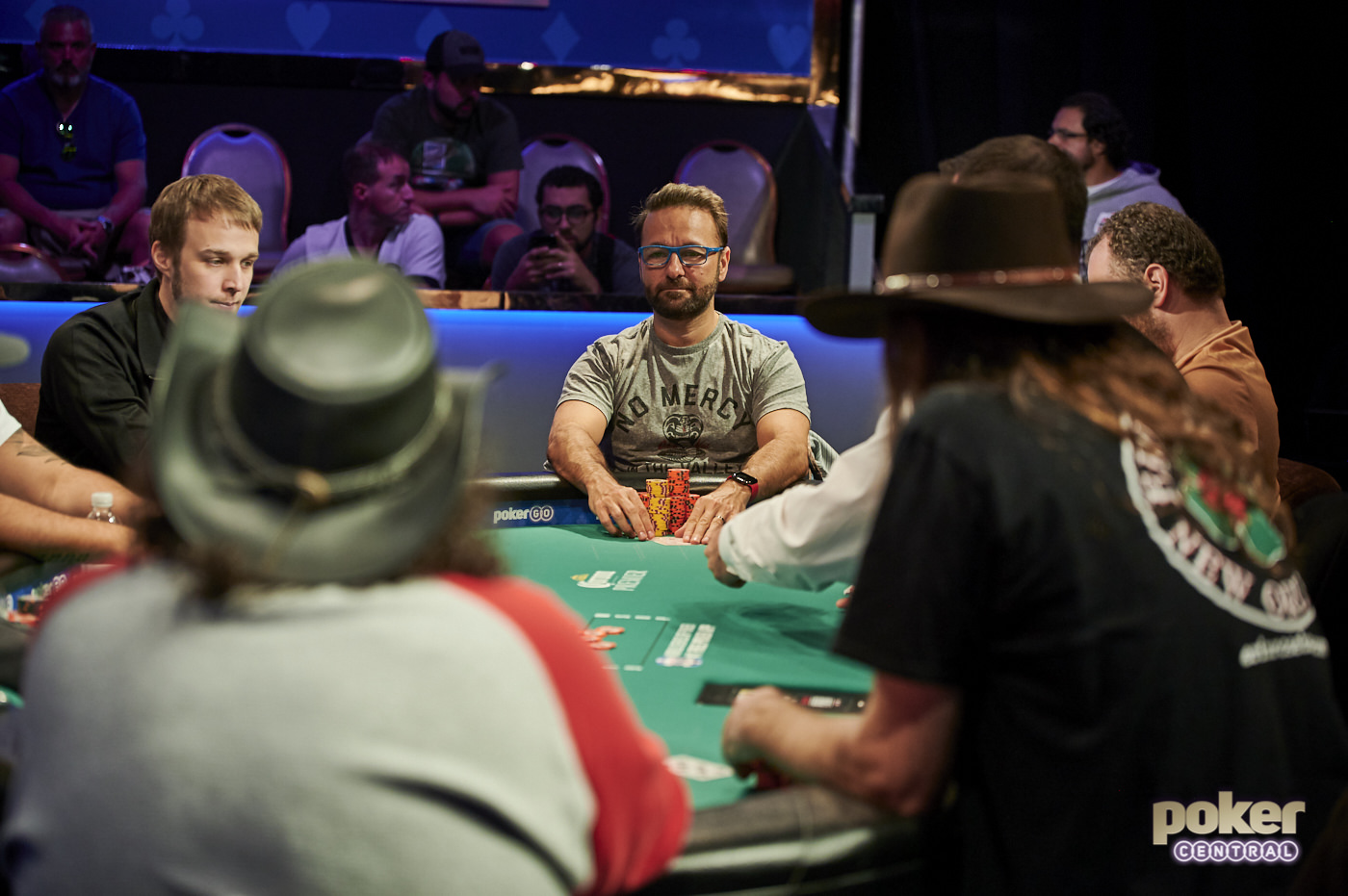 At his third final table of the 2019 World Series of Poker, Poker Hall of Fame member Daniel Negreanu fell short once again of that bracelet he so desperately wants to win. To date, Negreanu has won six WSOP bracelets but none in Las Vegas since 2008, a drought he's been extremely determined to break this year.
The $10,000 Razz Championship was smooth sailing for the Canadian pro who sat on a top stack for the majority of the tournament and deep into play at the final table. The swings were huge at the final table but after George Alexander (7th – $31,185) and Andre Akkari (6th – $51,991) things came to a halt for Negreanu.
"Just read back the hands on PokerNews," Negreanu sighed, in disbelief of the miserable stretch of hands he endured before ultimately departing in fifth place for $69,223.
"Dan Zack said it best," Negreanu joked, "Razz is like Chinese water torture!"
After dropping down to 550,000 chips with the ante being 10,000, Negreanu didn't get a single playable hand according to his analysis before ultimately getting his final 150,000 in with ace-deuce-eight to start. Negreanu did indeed have the best starting hand but it didn't hold up as Chris 'Jesus' Ferguson's eight-seven took down the pot with Scott Seiver losing a few more bets in the process.
"Razz is pain," Negreanu continued as he laughed at how close he got to winning a bracelet once again, "This is super tilting."
Negreanu emphasized once more that big pots at the final table sometimes just come down to getting good hands and while at the beginning of today things were moving in his direction, the latter half turned out to be the opposite.
"Once I got short, I had to wait for good situations, but they didn't present themselves. Looking back, usually you can find spots where you could've made another play but not today. I just really didn't get anything to play with."
Complimentary of his opponents, Negreanu realized that given the chip stacks and the long road that was ahead, the overall sentiment of this tournament is a positive one.
"I never really had a strong hold on the tournament, I was flirting with the lead a few times but it was never a runaway-type situation and every one of my opponents today was very good."
Negreanu will now shift his focus to the next possible event as he's slowly but surely climbing up the Player of the Year ranks while racking up the results for both him and his investors. The WSOP Main Event is right around the corner but there are a lot of events left to be played for Negreanu to end his 11-year bracelet drought in Las Vegas.