Hall of Fame voting and eligibility in poker is unlike any other sport. While baseball, football, and basketball have their fair share of debates on which players should make it into the Hall, it's usually quite straight-forward to pick out those who will ultimately have a chance to receive one of their respective sport's greatest honors.
In poker things are different, as the numbers are almost never what they seem, the voting system seems to heavily favor a specific spectrum of players, but at the end of the day, there are just some sure-fire candidates that can only be overlooked for so long. One of those sure-fire names is Mori Eskandani, who was inducted in the class of 2018 along with top pro John Hennigan.
Eskandani has spent more than two decades being the brains and vision behind some of the game's most transformative and popular shows such as High Stakes Poker, Poker After Dark and the World Series of Poker, and continues to do so to this day with his day-to-day involvement with the production of all live shows that air on PokerGO from the PokerGO Studio.
While Eskandani's own play is not Hall of Fame-worthy on Hennigan's level, it's also good to keep in mind that the Iranian born Las Vegas resident, byways of the Pacific North-West, spent years cutting his teeth in some of the toughest games in Las Vegas and that it was his career as a professional player that lead to him becoming the preeminent producer of some of poker's greatest shows.
Get to know more about the man that brought you countless hours of exciting poker action in this two-part interview with Eskandani conducted during the later stages of the 2018 WSOP Main Event, just moments after he got word of his induction into the Hall.
During my early years at the World Series of Poker, it was surreal seeing Mori Eskandani in his role as producer. As a poker fan, I'd become all too familiar with top pros cry out, "Get Mori in here!"or the now iconic, "Mori, you gonna give penalties for this shit?" on the very first episode of Poker After Dark that ever aired featuring a heated Phil Hellmuth versus one of his arch nemesis Shawn Sheikan.
As the years went on, my role during the World Series of Poker evolved and I've been fortunate enough to work closely together with Mori, and get to know him on a more personal level. There's nobody as personable as Mori, always taking a few minutes from his busy schedule to listen and interact with anyone who needs him, and for every minute you spend talking to him it is as if you've added a year to your relationship with him.
Mori tells stories like no other, as became evident during the Heads Up Podcast I recorded with him, and when he talks you just want to listen. Potentially only rivaled by Mike Sexton in the story-telling department, it's very clear how the man who's often affectionately referred to as 'Uncle Mori' by the people that he surrounds himself with during the long days at the Rio and PokerGO Studio, helped build a foundation of poker content fans from all over the world still love watching and re-watching to this day.
And while the praise that's bestowed upon him with Hall of Fame induction might be something that seemed like the safest bet in the house, the ever-humble father of two would never say or think that he says this coming like one of the river cards turn cards he loves calling for to ensure a maximum amount of drama during a big all in at a televised final table.
Congratulations to Mori Eskandani! The player and legendary producer was inducted into the Poker Hall of Fame live on @ESPN! @Ali_Nejad and @NickSchulman do the honors. pic.twitter.com/XmaJu1u3xR

— Poker Central (@PokerCentral) July 13, 2018
Cherishing his Hall of Fame Induction
The emotions clearly visible, a tremble in his voice noticeable, the never lost for words story-teller was made aware of his induction by Ali Nejad and Nick Schulman during one of the breaks of the Main Event final table in the video embedded above.
"What a night, what can I say? This is a true honor and something I will cherish for the rest of my life, how can you not?" Mori later added after he had a few moments to let it all sink in.
Mori immediately explained why he didn't think his appearance on ESPN was in relation to his Hall of Fame induction, as his family was out of town that day and his wife would never miss a moment like this.
"When any kind of award comes to an executive producer, they're not being honest by just grabbing it and saying 'look what I just did'."
Genuinely humbled by his induction and generous with compliments about the people he works with on a day-to-day basis, Eskandani explained how this award belongs to everyone that's involved in putting any kind of poker show together.
"It's not fair they don't get any of the credit, and when I get the chance I always try to speak up loudly and clearly."
Almost underselling his involvement and vision, Eskandani emphasizes that he's not been as involved in the minute-by-minute broadcast as he was in prior years, but when you roam the hallways of the Rio late at night during the WSOP, there's still a good chance that you run into him.
Relying on very experienced professionals, the ones he believes deserve more credit, Eskandani has taken more of an advisory role this year, sharing his thoughts and experience whenever needed.
"The core team has been here for 12 years or so, and they are very good at what they do. The only time you will see me running around like a chicken with its head cut off is when there are technical difficulties, and that can happen with machines at any point, anywhere."
It All Started with the Poker Superstars
Mori Eskandani's Hall of Fame career started on the set of a televised poker game at the Morongo Casino Resort & Spa in Southern California five days prior to its grand opening. Eskandani was part of a crew that was given five days to shoot, with the casino opening on the sixth day in December of 2004, creating what he calls the most stressful show he's ever been involved in: the Poker Superstars Invitational Tournament.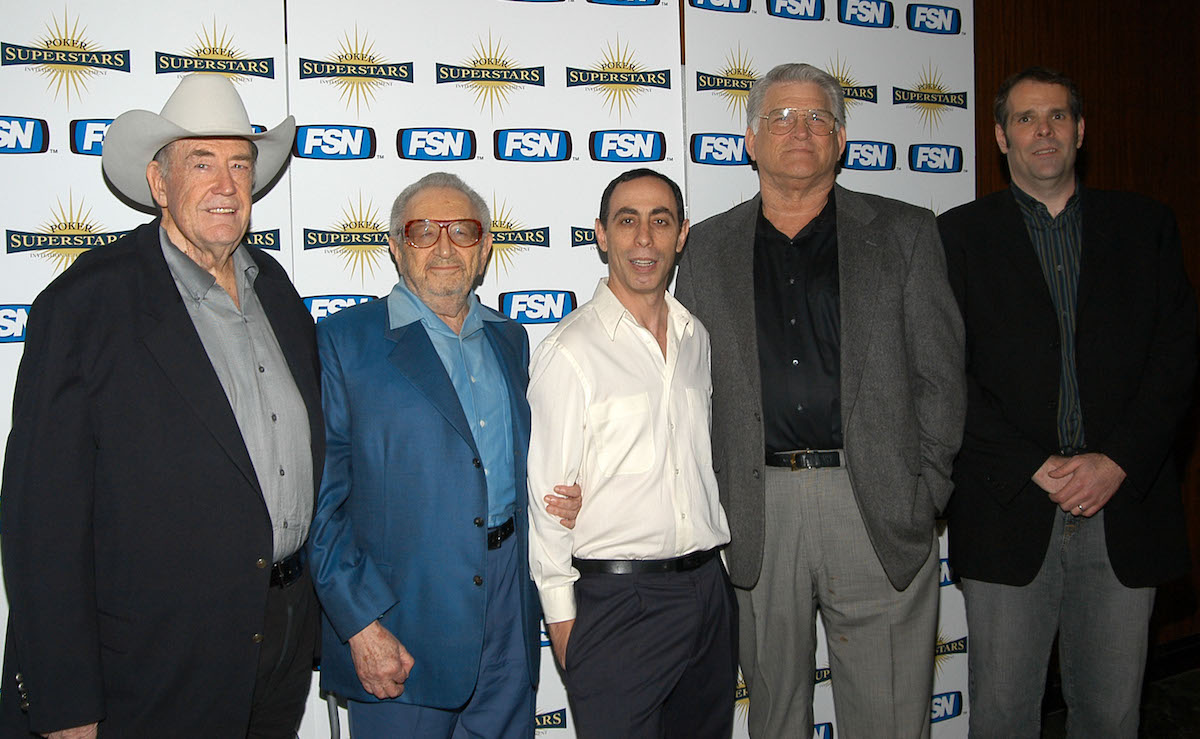 The first season aired on Fox Sports in the USA, Sportsnet in Canada and Ftn in the UK and saw Phil Ivey, Johnny Chan, Gus Hansen, Barry Greenstein, T.J. Cloutier, Doyle Brunson, Chip Reese and Howard Lederer participate in the largest buy-in tournament ever until the 2012 Big One for One Drop. The $400,000 no-limit hold'em event comprised of a series of heats and a points system making it doable for players to recoup part of their buy-in without winning the whole event.
Gus Hansen ultimately won the first season of Poker Superstars, taking home $1,000,000 after beating Johnny Chan and Phil Ivey.
"After it was all done and recorded, Henry [Orenstein] and I shook hands and said to each other, 'How did we do this?'"
Orenstein's played a big role in Eskandani's career, dating back to the first iteration of the table with hole-card cameras, which cost Orenstein around $600,000 to make. The two continued to work on later seasons of Poker Superstars and High Stakes Poker.
While live-streaming and live on TV poker action is the norm nowadays, during the early days of the hole-card camera that was something few people thought would be possible. Proof of Orenstein's vision, who was inducted into the Poker Hall of Fame in 2008, Eskandani explained how far ahead of its time he was.
"The very first time Henry wanted to do a show he said it should be live. Henry said, 'They're playing now, so people should be able to see it now.'"
Orenstein initially wanted nothing to do with commentators voicing over recorded action, but due to technical and budget restrictions, this, however, became the norm. By cutting out the boring hands and slow action, Eskandani and Orenstein were able to create the riveting action that transformed the way people viewed this game while staying a lot closer to the way the game played out versus the way the early years of the World Series of Poker were filmed.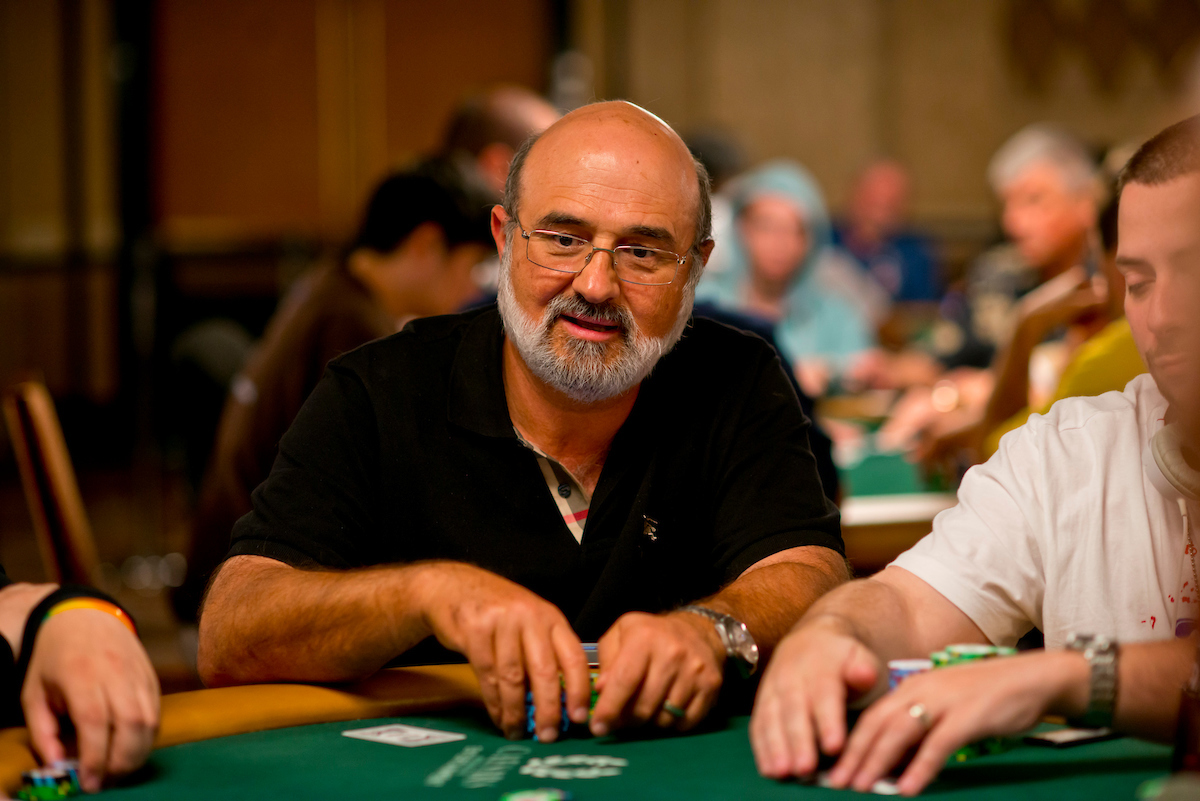 A Poker Pro Becomes a Poker Producer
With his company Poker PROductions, Eskandani took over from 411 Productions at the WSOP in 2011, going for a more live sports-like feel when producing poker's greatest event.
Eskandani never thought he would be a producer of TV shows, but he quickly learned that during the early days of televised poker it was far easier for him to learn the tricks of production than teaching producers how to play poker at a level to make them understand how the game had to be played.
"I was a professional poker player, making a very comfortable living player Seven Card Stud and Limit Hold'em. Producing was just something that was fun because it was poker related at first."
Things quickly turned into quite the time investment, as Eskandani, who was brought on to look for mistakes in the edits, spent hours upon hours sitting behind editors trying to make them see how poker players see the game and what they look for.
"I could tell the editor within a tenth of a second to cut to from one player to the next because that was something I'd been doing as a player for so many years. To make them see it too, I took them all to the Commerce and bought them in for a $1/$3 cash game and told them to play every hand."
Teaching them how to play, how the button moved, how players act and react to certain situations taught the editors a lot more about poker, but at the end of the day, Eskandani did a far better job transitioning into a producer than the editors did with regards to their understanding of the game.
"Back then, I really tried to teach them and we even had weekly home games. But right now, that doesn't happen anymore. I won't say that all the producers are top players, but they can all hold their own at the tables and are winning players in most lineups."
After years of playing poker while producing shows on the side, Eskandani reached a point in 2005 where he no longer considered himself a professional player. From that point forward it was all poker production all the time, and his time at the tables was limited to having fun for a few hours to get away from his busy job.
"At first I didn't realize how much time editing and producing would take. They would ask me to do six shows and I would think that would take me six hours while creating those six shows actually took months."
That show Eskandani referred to was Poker Superstars and surrounded by the best players in the world and a steep rising interest in poker from big networks such as Fox and NBA, Eskandani dove head first into the creation of a plethora of poker shows. Next week, Eskandani talks about the creation of High Stakes Poker and Poker After Dark, and the crazy stories that came along with it such as Tom Dwan nearly losing a duffel bag with a million dollars in cash, and the treacherous climb up a ladder Doyle Brunson made for a promotional poster.
Learn more about the invention of the hole card camera on Stories from the Felt on PokerGO featuring Herny Orenstein and Mori Eskandani. Subscribe to PokerGO right now to enjoy more than 100 days of live poker action every single year as well as an extensive on-demand library that includes every episode of Poker After Dark.