If you're a true poker fan like myself, Rounders will still make the hairs on your arms rise more than 20 years after its release when its fascinating characters iconic line after iconic line.
"Rolling up a stake and going to Vegas," Joey Knish says, seeing right through Mike McDermott, spotting him standing in the dimly-lit, low ceiling poker joint in downtown Manhattan holding three stacks of high society worth of black $100 chips.
That poker dream, of making it big in Las Vegas, is something that comes across the minds of every poker fan at some point. While the comedian of Saturday Night Live fame, various movies and a plethora of stand-up comedy specials, might've never expressed it in as many words, he did start a long-lasting relationship with poker that has carried him through good and bad times.
Macdonald rolled up a stake numerous times, mostly gambling as big as his paycheck allowed, going to casinos all over the country with varied results. This relationship with casinos, poker, and gambling developed in the same place portrayed in Rounders, and as one of the youngest players in New York City's Mayfair club, Joey Knish might as well been offering Macdonald a 50/50 stake after blowing his bankroll.
"You did it to yourself, you had to put it all on the line for some Vegas pipe dream." – Joey Knish.
For a brief moment, after an appearance on the Howard Stern show, now more than 10 years ago, rumors swirled for a while that the movie Rounders was based on Norm Macdonald. These rumors were ultimately squashed, but the connection between the famed comedian and everyone's favorite poker movie never went away.
During the height of New York's most famous underground poker club, Macdonald was a regular player, and during a recent podcast interview on Poker Central, he elaborated on playing there and interaction with one of its most iconic characters.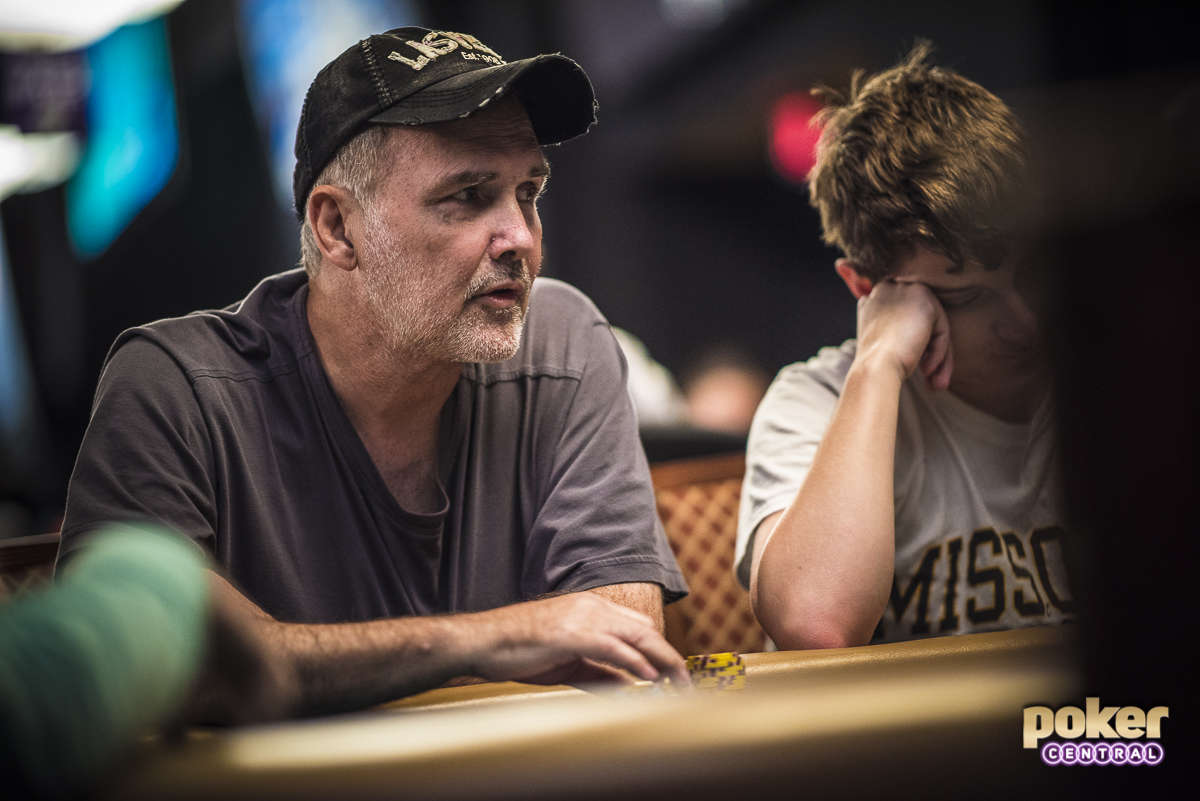 The Bagel Truck
Norm Macdonald got his first taste of poker action when he was only 16 years old. Backgammon was his game of choice, but endless cheating with the doubling cube drove many players, Macdonald included, to try their luck at poker.
Playing his first serious poker at the famous Mayfair club, where the likes of Erik Seidel, Dan Harrington, Stu Ungar, and Paul Magriel honed their skills, Macdonald found himself playing amidst a fascinating cast of characters.
One of those characters was Joel Rosenberg, better known as Joey Bagels. Brian Koppelman and David Levien, writers and producers of Rounders, found their inspiration for the character played by John Turturro in this chatty, kind-hearted, well-liked and consistently winning rounder that Macdonald developed a relationship with.
"Joey Bagels was actually a lot more interesting than the movie character," Macdonald recalls.
"He actually owned a bagel truck and sometimes he would pick me up. It was an empty truck though, as he hadn't told his wife for two years that he had quit the bagel delivery. If someone was already sitting in the front, I'd be in the back like cargo."
Drawing more parallels between Joey Bagels and Knish, after going bust versus Teddy KGB, McDermott famously asked Knish, "You still got the truck?" after turning down a stake to get back in the game.
Sadly, the man known as Joey Bagels is no longer with us, as he passed away in 2014. Koppelman and Levien wrote an in-memoriam for Grantland that you can find here. Here's a small excerpt from the story on Grantland:
Perhaps Bagels's greatest moment was this one. He was in a hand with an obnoxious card player in a yarmulke, Irving. Irving bluffed, Bagels raised (also bluffing). When Irving folded, Bagels showed the bluff.

Irving, acting all offended, said to Bagels, who was also Jewish, "How could you do that to one of your people?" As he was raking the pot, Bagels looked at him and said, "Your people? C'mon, Irv, you're the only Jew I know who took Germany, plus the points!"
Stories From the Felt – The Mayfair Club – on PokerGO.
"I Never Thought Poker Would Be Anything"
Even in the Mayfair club, that brought forward so many spectacular players, No Limit Hold'em wasn't the most dominant game initially. Stud variants, Limit Hold'em and Lowball were creating most of the action, but Macdonald recalled that the one No Limit table always drew a crowd when there was a big all in underway.
"Nobody ever went near the No Limit Hold'em table, but whenever there was somebody was all in, even if there was only about $400 in the middle, a big crowd would gather round. The guy would be in the tank for 15 minutes, and nobody thought anything of it. Now, looking back, that all feels a bit crazy."
"I never thought it [poker on a mainstream level] would be anything. When I was in Las Vegas, and I knew these guys, they were alright, but also kinda shady, to see them become celebrities, I was like, 'What?!!'"
Aside from Chris Moneymaker winning the Main Event, Macdonald feels as though the influence of Rounders and its brilliant writing might be understated when it comes to poker's increased popularity. Especially its famed opening scene perfectly showing the complexity and simplicity, captivating players all over the world to this day, Norm Macdonald included.
"The idea of Hold'em being the most popular game surprised me but I think that first scene of Rounders so perfectly explained the game in a sophisticated hand. It was really amazing how they portrayed that first hand to set it all up."
Watch Norm Macdonald in action on PokerGO right now in the Super High Roller Celebrity Shootout. New to PokerGO? Subscribe right now to enjoy more than 100 days of live poker every single year, as well as an extensive on-demand library of content featuring original content about some of the best stories in the game.