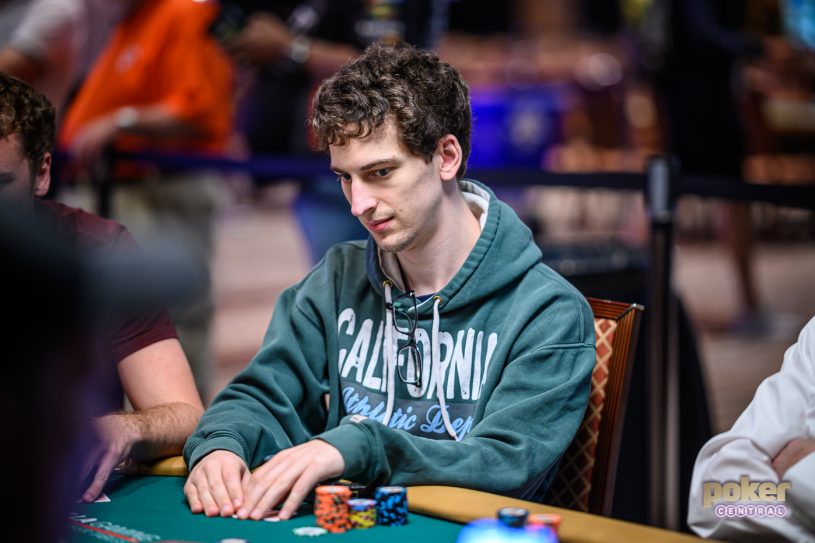 From the most super of high rollers to the player who satellited into the Big 50 by tossing two dollar bills onto the roulette table on their lucky number, every poker player will spend some time at the Rio standing in line. Whether it's for food, an empty seat at a juicy table or a ticket to the tournament that will transform them into a WSOP bracelet holder, everyone is in a queue right now. If you've been waiting for today's round-up of WSOP action away from the tables, you just found it!
TEAM POKER CENTRAL LEADS THE $25K FANTASY LEAGUE!
With six days in the can, there's only one place to start. Dan Zack's stunning victory in the $2,500 Limit Mixed Triple Draw event means that Team Poker Central is currently leading the $25k Fantasy Draft, the only team in three figures with 103 points and well clear of both Team Noori (77 points) and Team Wong (68 points). Rumors that all the other teams have given up and are chipping in for a six-figure payout to buy themselves clear of an inevitable defeat are, as yet, unconfirmed, but total surrender is expected any moment. You can check out the full standings right here.
GOING DUTCH ON HOT DOGS
The queues in events such as the Big 50 and the $600 Deepstack have been long, but they're currently so long that some people are joining the wrong line. One such player is Dutch Boyd.
Just spent two hours in line to get seated for this $600 WSOP event only to find out I was waiting to buy a hotdog. pic.twitter.com/EahZTJGRyS

— Dutch Boyd (@DutchBoyd) June 3, 2019
It's an easy mistake, Dutch. Just watch yourself in the queue for a taxi. Asking for mustard and onions is going to get that driver searching Google Maps like a Rio noob on their first walk up the corridor.
PLANNING FOR LATE IN THE SERIES
No-one could accuse legendary player David Peters of not planning in advance this summer. Looks like he'll be getting his quotient of falafel in July…
To everyone who goes broke this summer and needs to liquidate their All American Dave meal plan, that they purchased while living the good life, hit me up. Buying at discount. Must aggressively try and spin it up at blackjack table or no deal.

— David Peters (@dpeterspoker17) June 3, 2019
ROCKET FUEL FOR JOEY
Joey Ingram has arrived in Vegas and thankfully for everyone, has reigned in his reputation as a party-loving degen by having a quiet night…oh, no he hasn't.
I told myself I wouldn't play PLO all night this summer & instead maintain a normal sleep schedule/diet/limit drinking for as long as I could.

June 2nd and I'm headed home at 5 A.M. after a 🚀🚀🚀 + 🥃🥃🥃 session 🤷🏻‍♂️

It's gonna be a long summer. Bring it on.

— Joey Ingram 🤙🏻🤙🏻 (@Joeingram1) June 3, 2019
LUCKY FOR SOME
Finally, after Daniel 'Jungleman' Cates showed up, one player managed to book some good fortune.
OMG! @junglemandan just BUMPED INTO MY BACKPACK!!
Definitely a good luck omen.

He's going to need it too, considering the players in Bobby's room right now!

— Dan C. (@any2ldo) June 3, 2019
Just remember, Dan, if Jungleman asks you to star in his latest movie, keep walking and don't look back!
Want to make sure that you don't miss a step behind the banter of the World Series? Tune into our latest Podcast from Las Vegas, Nevada and stay tuned to PokerGO and CBS All Access for more coverage of the 2019 WSOP bracelet events. Selected bracelet events will be streamed exclusively on CBS All Access in the United States.