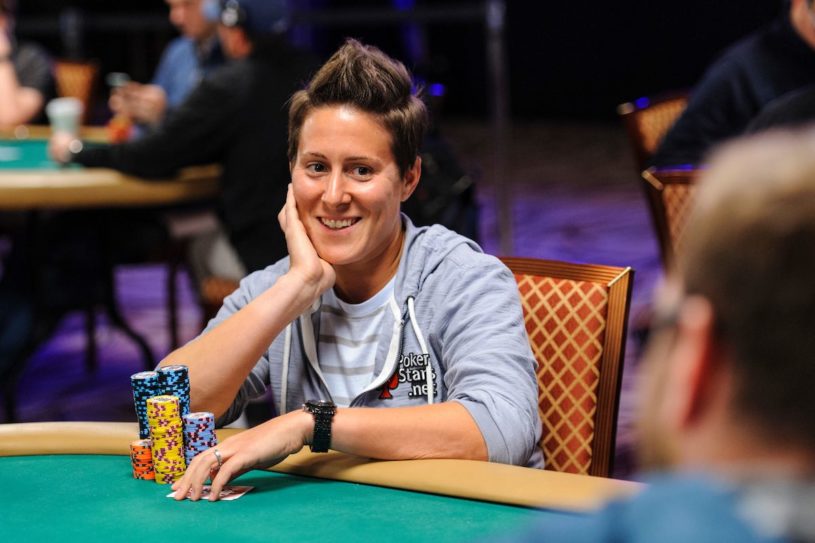 On this episode of the Poker Central Podcast, we take an in-depth look at the career of newly retired poker pro Vanessa Selbst, the most recent Poker After Dark "Holidays with Hellmuth" shows and this week's "Femme Fatale" action.
8:35 – "Femme Fatale" on Poker After Dark featuring Kristen Bicknell, Sofia Lövgren, JJ Liu, Kathy Liebert, Kitty Kuo, Tracy Nguyen and Melanie Weisner.
21:18 – Looking back on "Holidays with Hellmuth," with hot takes on whether Hellmuth was playing up the Hellmuth role enough on these shows.
24:30 – The retirement of one of the best players in the history of the game: First ballot Hall of Famer Vanessa Selbst.
36:00 – Women in the Poker Hall of Fame, or the lack thereof.
Watch "Femme Fatale" on Poker After Dark on Wednesday and Thursday, and subscribe to this podcast to not miss a minute of the action in 2018!