Event #10 – $100,000 NLH Main Event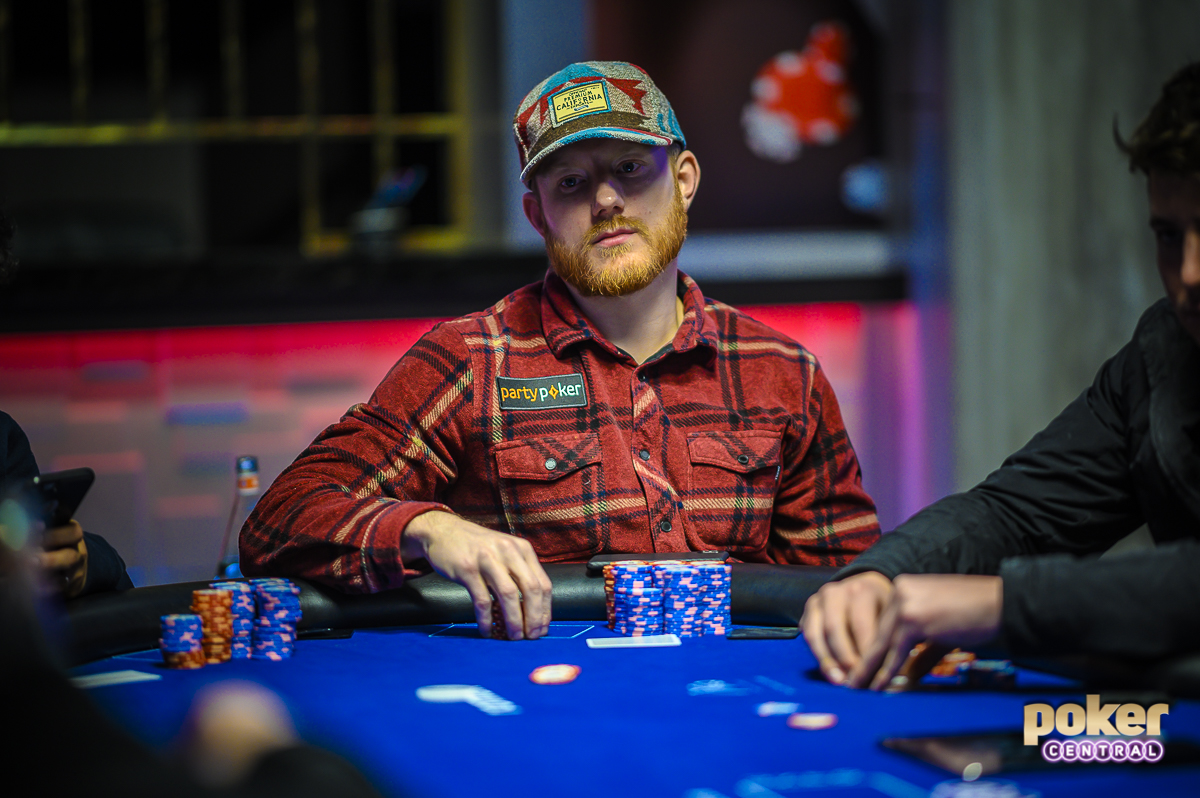 Ranking 16th on poker's all-time money list with $23.3 million in career tournament earnings, Jason Koon is one of the most successful players of his generation.
Koon had a tremendous year on the felt in 2018, recording four of his five biggest results in a very short span of time. Koon's biggest win came at the Triton Poker Super High Roller Series where he won the Short Deck event for $3.5 million.
Koon's rise through the ranks has been epic, cashing for $268,224 in 2014, followed by $842,084 the following year, $2.8 million in 2016, $4.2 million in 2017 and a whopping $12.4 million last year.
U.S. Poker Open Championship Update: Jason Koon cannot win the U.S. Poker Open Championship.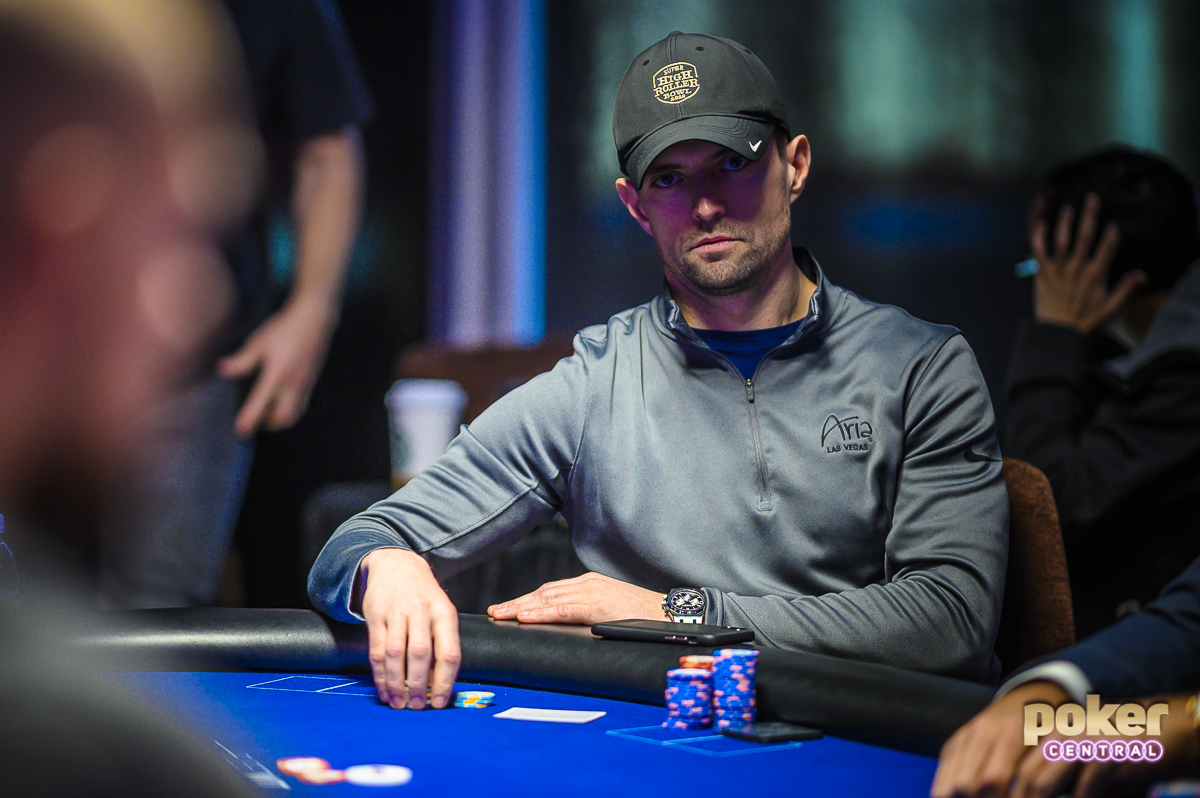 Keith Tilston wasn't a household name around the poker world until he won the 2018 U.S. Poker Open Main Event. Now he's a familiar face at the high-stakes tables.
Although he doesn't grind tournaments as often as, say, Stephen Chidwick, he's put together quite an impressive poker resume. Tilston has a full-time job as an equities trader, so he can't commit to a regular poker schedule, especially considering most major events last two to four days in length.
If he ever decided to join the poker circuit on a full-time basis, he'd certainly have great success. In December 2017, he won a $25,000 high roller event during the WPT Five Diamond Classic at Bellagio. To prove that was no fluke, as if anyone thought it was, he came to the ARIA Resort & Casino in Las Vegas two months later for the inaugural U.S. Poker Open in hopes of winning big.
Not only did he prove he can compete at the highest level, he put on a clinic all week. Tilston finished second in Event #3 – $25,000 No Limit Hold'em for $242,000. He earned a ninth and fourth place finish before registering for the $50,000 Main Event.
Some of the best players in the world such as Daniel Negreanu, Dan Smith, and Jake Schindler cashed in that event. But it was Keith Tilston who was the last person standing. He earned $660,000 for his brilliant performance.
The four cashes and a title last year weren't quite enough to win the U.S. Poker Open championship, however. He finished second in the standings to Stephen Chidwick, who won two events and cashed five times. In most years, Tilston's performance likely would have been enough.
U.S. Poker Open Championship Update: Keith Tilston cannot win the U.S. Poker Open Championship.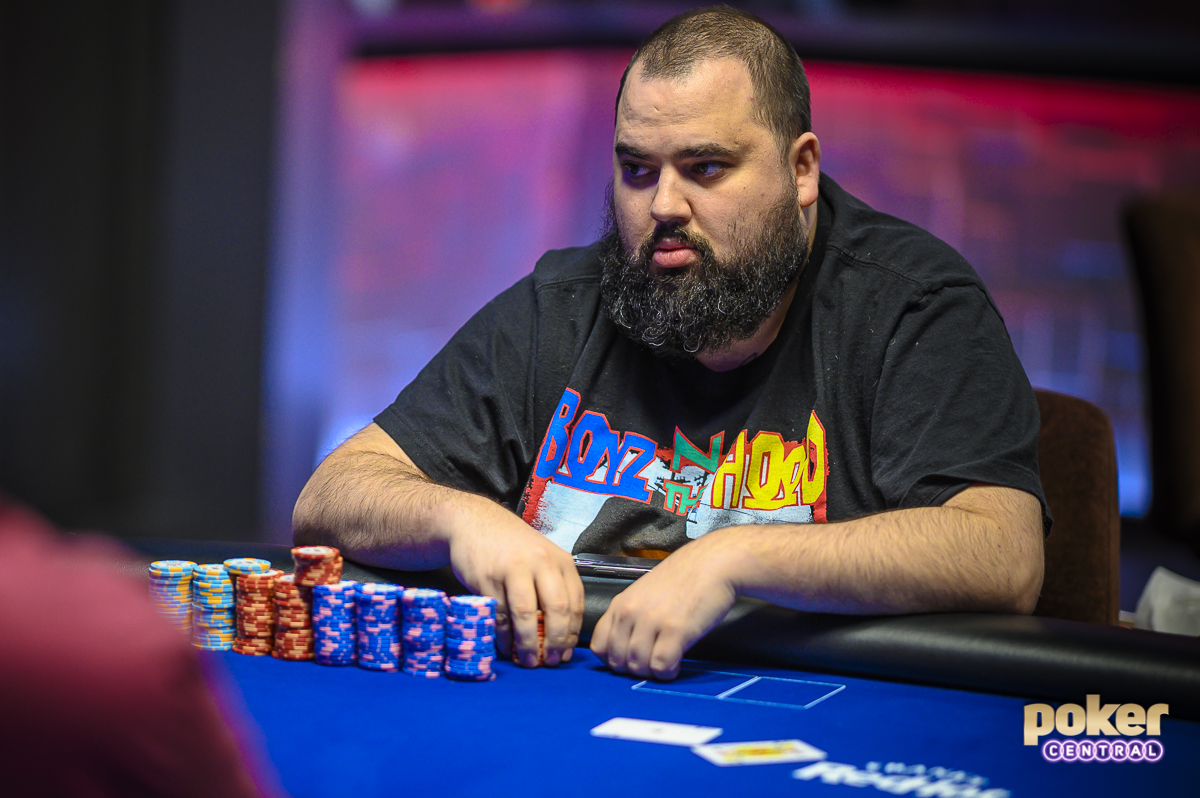 Chris Hunichen is an online poker crusher who has also found success in live poker tournaments.
"Big Huni" recently had the opportunity to live out his dream of appearing on "Poker After Dark," an old-school high-stakes poker show that now streams on PokerGO.
He proudly consumes a plethora of poker on television.
"I don't think there is much as far as televised shows that I have missed," he told Poker Central's Remko Rinkema prior to competing on "Poker After Dark" in January.
"Big Huni" is a big fan of Phil Ivey. and said he "used to love watching Ivey on 'Poker After Dark.' He didn't get an opportunity to compete against the legendary pro during his debut on the show, however.
Hunichen's poker story is a lot like many other's who made it to the highest level in the game. He received a master's degree from East Carolina University but decided on poker as a profession instead of entering the job market.
Chris admits he wasn't financially stable enough at the time to play poker professionally. But he decided to go for it and it's clear he chose the correct path.
Hunichen is a six-time online poker Triple Crown winner and formerly ranked #1 in the world. He has over $10 million in lifetime earnings online.
As a live tournament player, he's amassed $4.4 million in earnings with 33 World Series of Poker cashes. He has yet to win a bracelet or a major tournament title. But maybe he'll get over the hump this weekend in the U.S. Poker Open $100,000 buy-in event.
U.S. Poker Open Championship Update: Chris Hunichen cannot win the U.S. Poker Open Championship.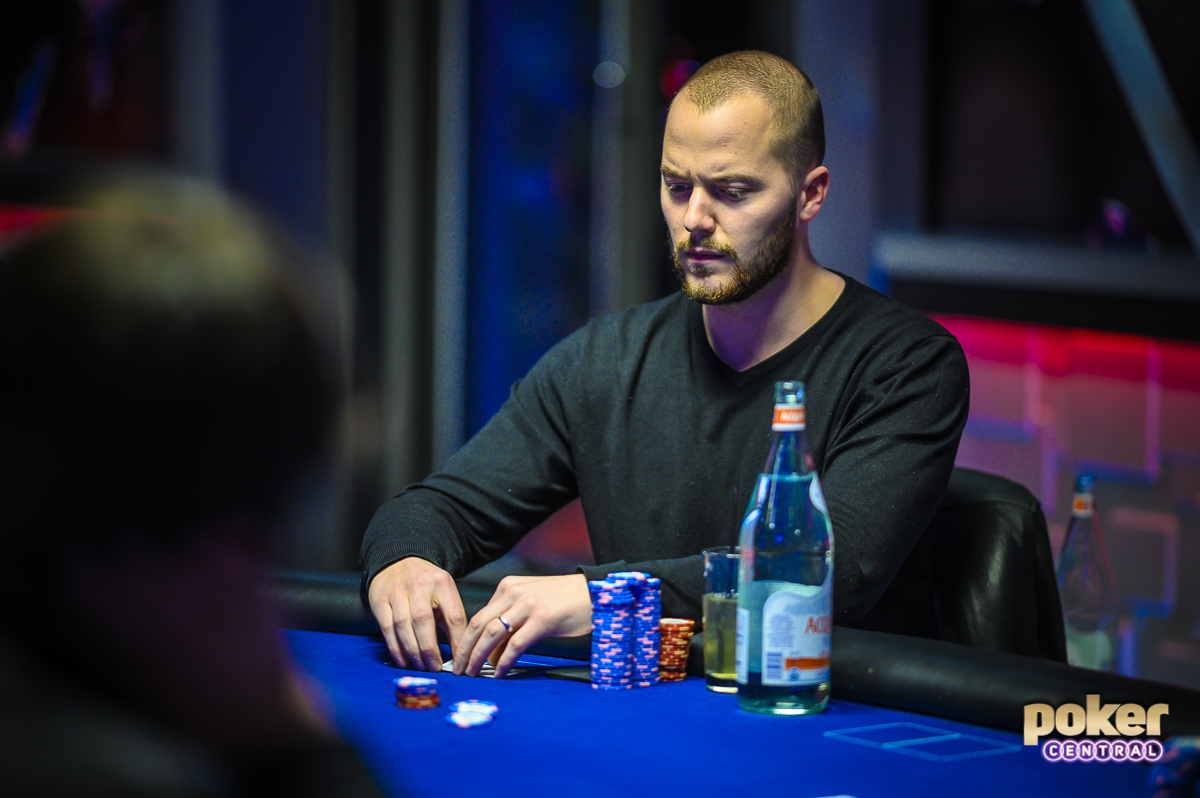 Prior to this 10-days stretch of U.S. Poker Open events, Sean Winter was just one of the guys playing high stakes poker at a very high level. That all changed for poker fans with Winter dominating in this stretch of events by making five final tables and holding the Championship lead coming into the $100,000 Main Event final table.
Barring a massive run from either David Peters or Nick Schulman, Winter will have a tremendous shot at crowing himself U.S. Poker Open champion, taking home the massive trophy and $100,000.
Earlier this week, Winter spoke about his career, his drive and work ethic to perform at the highest level.
"I'm always working on my game in a bunch of different areas. Mentally as well, both at and away from the tables I'm trying to do the right things in life. Right now though, everything just seems to be flowing well," Winter said in reference to his recent streak of massive scores.
To date, Winter has won $12 million in live tournaments putting him 56th on the all-time money list. Winter's biggest two results have come in the last eight months, as he finished second in the WSOP $50k High Roller for $1 million and second in the partypoker Caribbean Poker Party $250k Super High Roller for $2.4 million.
U.S. Poker Open Championship Update: Sean Winter is the current leader in the U.S. Poker Open Championship and will hold on to the title if he doesn't cash and David Peters finishes 2nd or worse and Nick Schulman finishes 4th or worse.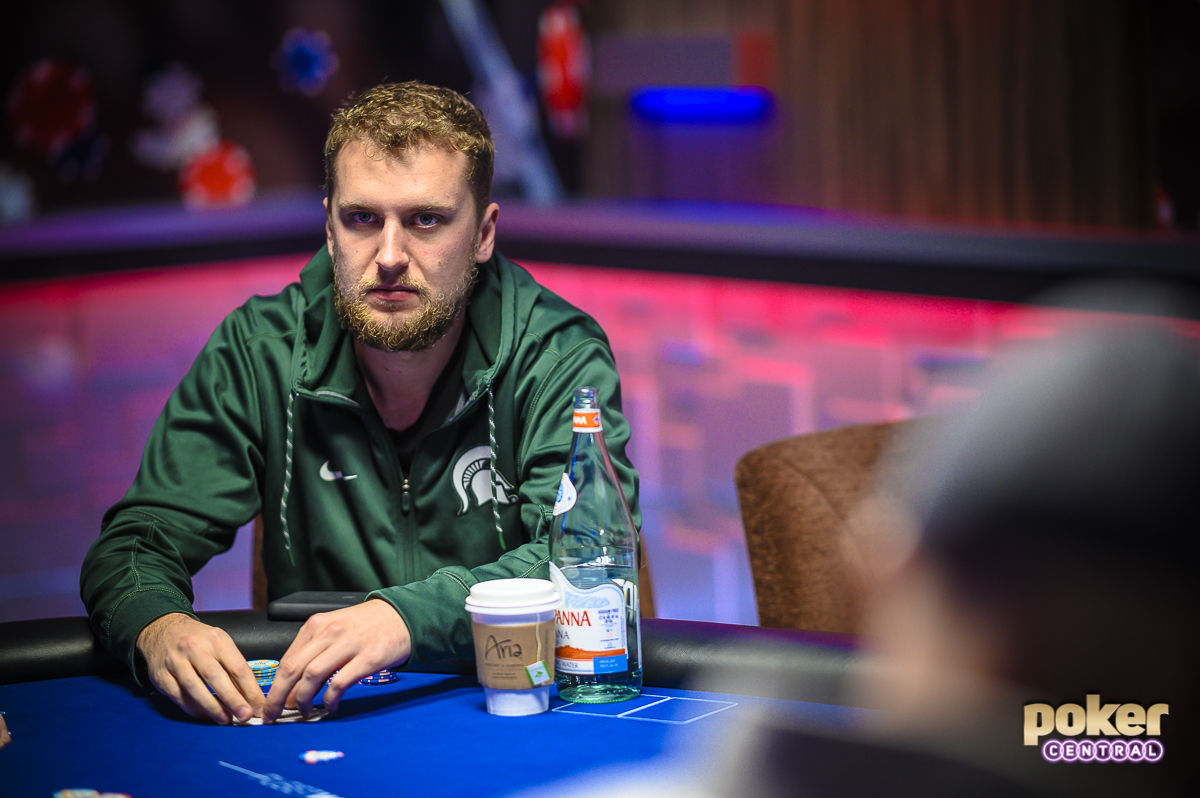 Ryan Riess entered the 2019 U.S. Poker Open eager and ready for another big win. Regardless of his performance, however, the results will take a back seat to what else is approaching in his life: the birth of his second child.
Riess and his girlfriend are expecting their second child next month.
"2019 is going to be awesome," the 2013 Main Event champ wrote on Twitter to ring in the new year. So far, he's right.
A runner-up finish in the $50,000 No-Limit Hold'em at this year's U.S. Poker Open netted 2013 World Series of Poker Main Event champion Ryan Riess the third largest payday of his career. He took home $492,000 with his 2nd place finish to Koray Aldemir.
He's in Las Vegas now, but Riess makes sure to represent his Michigan roots on the felt. He took 2nd place Friday donning his trademark look: Michigan State Spartans apparel.
Since the "poker boom" every Main Event winner spends the rest of their career trying to show the world it wasn't a fluke. For Riess, he's already shown he's the real deal.
Since his $8.3 million win nearly six years ago, Riess has logged results in tournaments across the globe., with career winnings that exceed $14 million. Most notably, a $716,000 score by winning first place at the WPT Seminole Hard Rock Finale.
A strong showing at last year's World Series of Poker Europe helped Riess climb to seventh place on the Global Poker Index player rankings.
Right now, things are good for "The Beast" – as he became known during his Main Event run. The only thing that could make life better would be a U.S. Poker Open Main Event title.
U.S. Poker Open Championship Update: Ryan Riess cannot win the U.S. Poker Open Championship.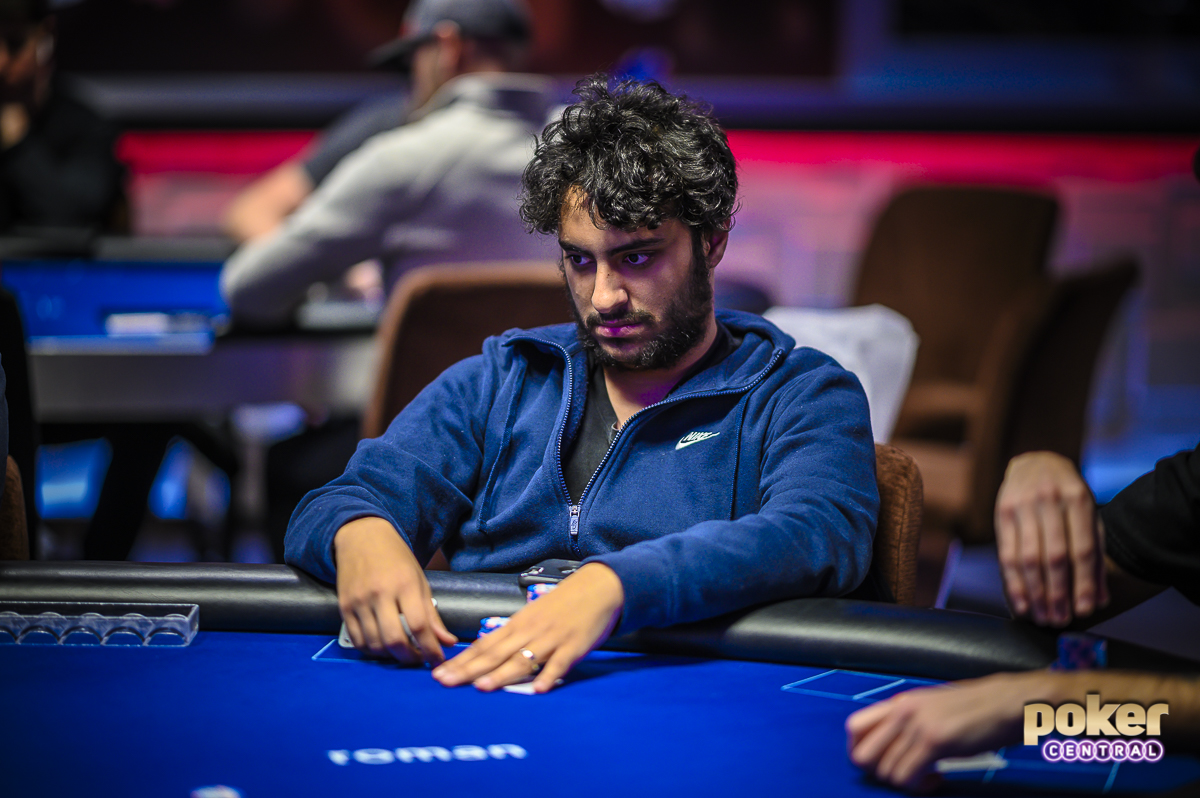 Martin Zamani may be the least accomplished and least known player that took a seat in the U.S. Poker Open $100,000 Main Event, but that hasn't stopped him from making a run to the top of the leaderboard before eventually settling in at third place heading into the final day of play.
So far during the 2019 U.S. Poker Open, Zamani has collected a third-place Event #2 – $10,000 Pot Limit Omaha for $83,200 and followed that up with an eighth-place finish in Event #7 – $25,000 No Limit Hold'em for $60,000.
Zamani's poker career is a short one compared to the players that he has been battling with during the U.S. Poker Open. Zamani's first career result dates back to 2014 as he collected results in his native state of Florida. Zamani collected consistent results around the country before his two biggest scores came during the 2018 WSOP. Zamani finished 239th in the WSOP Main Event for $42,980 before bubbling the final table of Event #74 for $74,162.
Then, with 2019 upon him, Zamani made the trip to the Bahamas to play in the PokerStars Caribbean Adventure where he would be victorious in the $25,000 No Limit Hold'em PCA High Roller for $895,110 on a final table consisting of Dominik Nitsche, Thomas Muehloecker, Sean Winter, and Davidi Kitai. With that score, his career tournament earnings climbed to over $1.3 million, and with his two U.S. Poker Open cashes this week, he now sits at $1.5 million.
Although known as the younger brother of two-time WSOP bracelet winner and WPT Player of the Year Benjamin Zamani, Martin is making a name for himself this year, and if he can top of this past month with a victory in the U.S. Poker Open $100,000 Main Event, the next family home game will be more intense then ever.
U.S. Poker Open Championship Update: Martin Zamani cannot win the U.S. Poker Open Championship.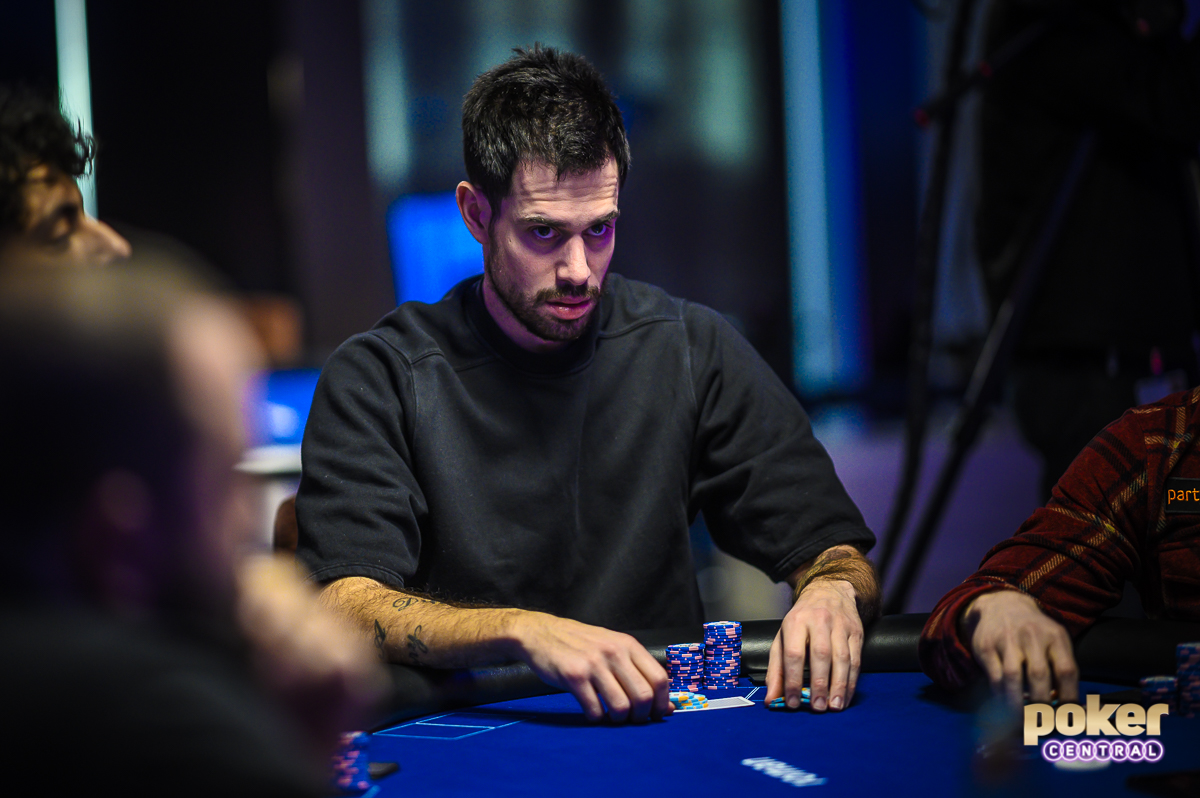 Nick Schulman is one of poker's most popular personalities. But he's more than just a voice. The 34-year-old New York native is also a top-notch talent on the felt, in both cash games and tournaments.
Chances are you've heard his soothing voice on PokerGO announcing big events such as the Super High Roller Bowl and Poker Masters along with his sidekick Ali Nejad.
Schulman is the consummate professional, on the felt and in the broadcast booth. Nick reached stardom in poker back in 2005 when he won the WPT World Poker Finals for $2.17 million at age 21. He was the youngest to win on the World Poker Tour at the time.
Just four months later, he finished fourth in a WSOP Circuit event in Atlantic City for $74,495. Although he was already a world-class pool shark who could have made a killing in that industry, it became abundantly clear that poker was his best career path.
Since those first two cashes, he's won another $8.7 in live tournaments. That includes two WSOP bracelets and a $50,000 Poker Masters event in 2017 for $918,000.
The master of billiards and poker, however, isn't a tournament grinder, and that makes his Hendon Mob stats all the more impressive. Schulman has spent countless hours grinding the highest stakes cash games in Las Vegas in Bobby's Room at Bellagio.
In the "Bobby's Room" episode of "Stories from the Felt" on PokerGO, Schulman explained the camaraderie among the regulars inside this legendary poker room..
"Anyone who plays with each other all the time, even if you don't really like them, you know, you see them and it's all love because we do the same stuff together. It's a bond. It's a deep bond," he said.
"We all chose this. We know what stakes we're playing. We know the kind of personalities that enter this room. There's going to be some shrewd, ruthless, calculated, cold-blooded decision-making in there. And there's also going to be some warm times. The whole thing rolls into one."
U.S. Poker Open Championship Update: Nick Schulman can win the U.S. Poker Open Championship if he finishes 1st and Sean Winter finishes 3rd or worse, if he finishes 2nd and Winter finishes 5th or worse, if he finishes 3rd and Winter doesn't cash, if he finishes 4th and Winter doesn't cash and David Peters doesn't win.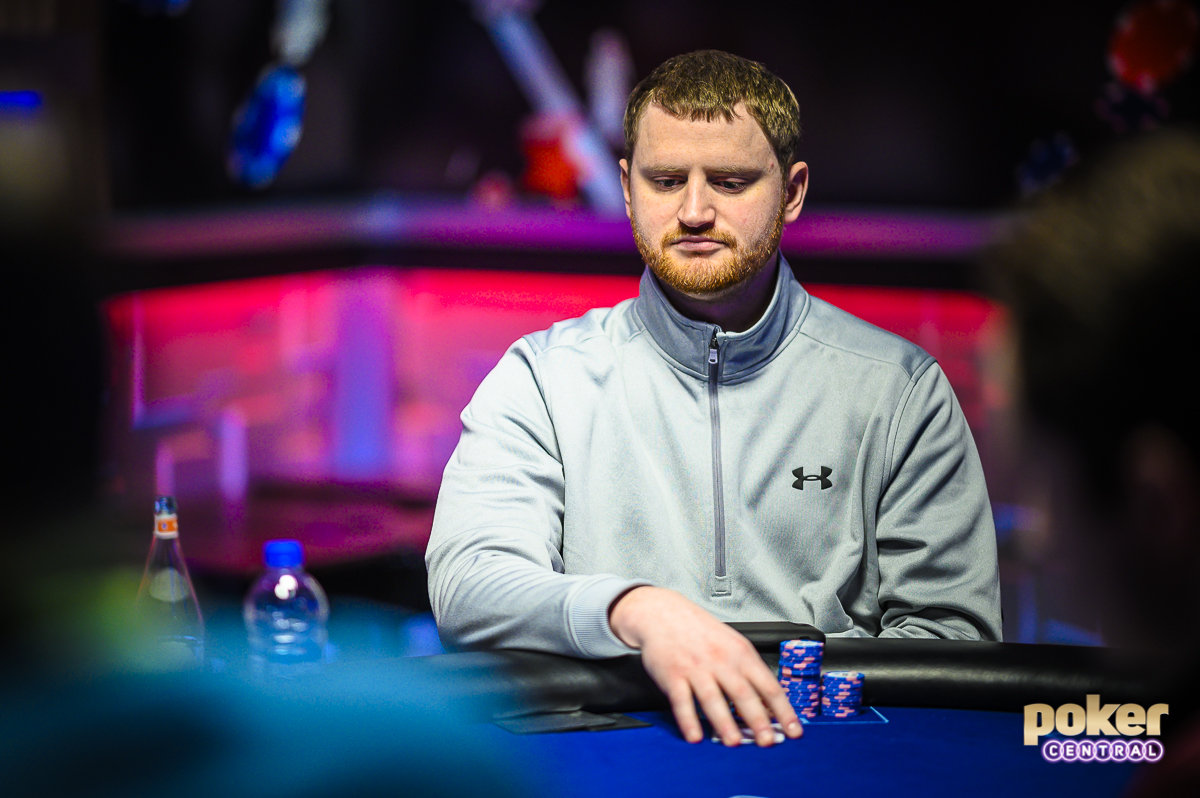 David Peters is a man who needs no introduction around the poker world.
At age 31, he's already a lock to make the Poker Hall of Fame when he turns 40. The Ohio native is one of just five players in history to surpass $30 million in lifetime live tournament earnings, joining Justin Bonomo, Daniel Negreanu, Erik Seidel, and Fedor Holz.
Peters, a no-limit hold'em specialist, won't tell you he doesn't have much left to accomplish in poker, but the truth is there really isn't much more for him to prove.
Not only does he have a WSOP bracelet and $30 million in cashes. He's also one of the most consistent tournament performers ever and won the 2016 GPI Player of the Year award.
From 2015-2018, he cashed for at least $2.9 million each year, with his best year financially coming in 2018 when he surpassed the $10 million mark.
Peters has a quiet demeanor at the table. He lets his chips do the talking for him. At all times, he's cool, calm, and collect. David has achieved success on many tours and the high-roller circuit.
He has made two WPT final tables, cashed 52 times in WSOP events, earned a fifth place finish in the inaugural Super High Roller Bowl, and even has a Triton Super High Roller Series title. The man has done it all…almost.
What's left for David Peters to accomplish as a poker player? Not much other than winning the WSOP Main Event or a Super High Roller Bowl.
U.S. Poker Open Championship Update: David Peters can win the U.S. Poker Open Championship if he finishes 1st and Sean Winter doesn't cash, and Nick Schulman finishes 4th or worse.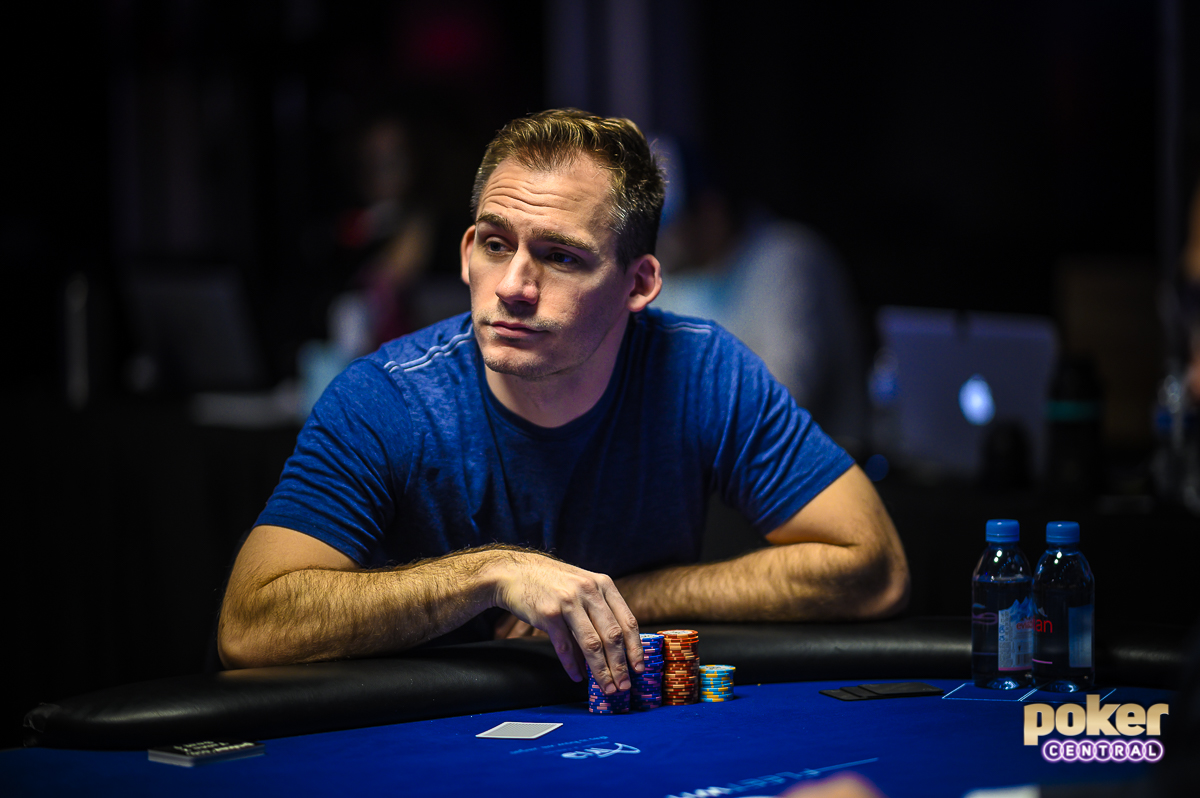 At just 33 years old, it's fair to wonder what more Justin Bonomo could possibly accomplish at the poker table.
In 2018, Bonomo notched five seven-digit tournament cashes during a streak unlike anything seen in poker history. (Actually, he had four seven-digit cashes and one eight-digit cash.)
He kicked off the year with a 2nd place finish in the PokerStars Caribbean Adventure (PCA) Super High Roller for a $1,077,800 cash. Before January was over, Bonomo would notch two more top five finishes and a first place finish, totaling over $1 million. Bonomo's year was so good that by the end, his January was just a footnote.
In February, he won the inaugural tournament of the U.S. Poker Open. The next month he won the Super High Roller Bowl in Macau – a $4.8 million score. But all those wins and all that cash still didn't tell the story.
Starting in May, Bonomo began a run that is unprecedented in poker history. He won a $25,000 European Poker Tour (EPT) No-Limit Hold'em tournament for $457,356. Two days later he won another $25,000 EPT buy-in for $311,268. Three weeks after that he won the Super High Roller Bowl in Las Vegas – a $300,000 buy-in that came with a $5,000,000 payday. Four days later that he won another $25,000 buy-in, then three days after that he won another $25,000 buy-in. Three days after that he won a bracelet at the World Series of Poker in the Heads Up Championship. Then in July, Bonomo's biggest score came in The Big One For One Drop. He beat Fedor Holz heads up to win $10,000,000
In total, Bonomo won enough money in one year alone to be 11th on the all-time money list. The gap between him and Erik Seidel (who is 3rd on the all-time money list) couldn't even be bridged if Seidel won last year's Main Event.
But Justin Bonomo goes deeper than the materiality of quick scores and deep runs. A quick scroll of his Twitter account and you'll find his thoughts on government, animal rights, and polyamory. He has won more money playing poker than any other human being ever has, but at the table, earphones in place, he'd be able to blend in at any $1/$2 cash game.
U.S. Poker Open Championship Update: Justin Bonomo cannot win the U.S. Poker Open Championship.
To prevent spoilers, the Poker Central live updates will run on a delay to sync with the PokerGO live stream that begins at 5 p.m. EST.
Stay tuned to Poker Central to read along with all the coverage, or head to PokerGO to watch the final table play down to a winner.
You're all caught up!
No more pages to load