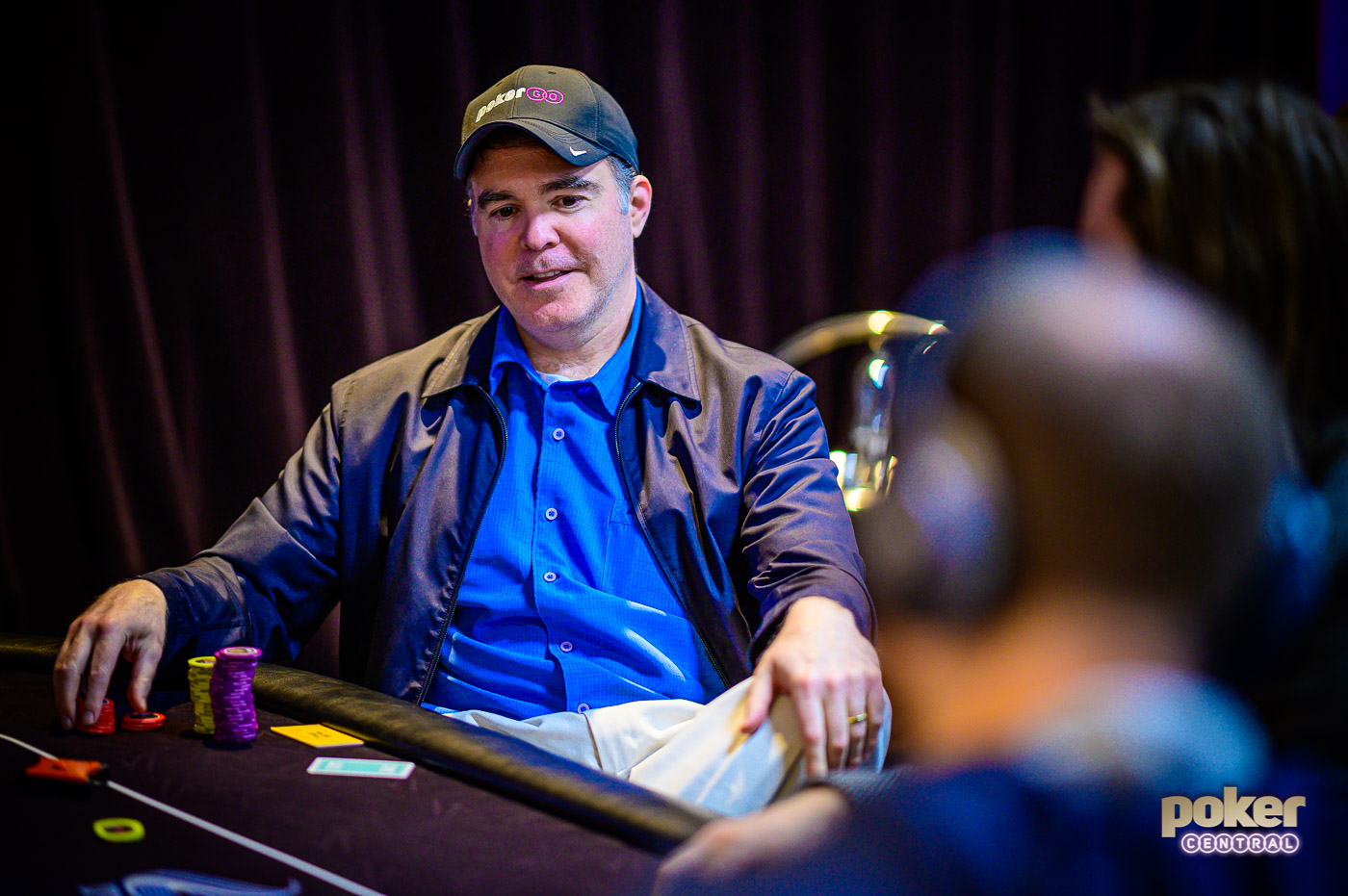 On a flop of
with 13,000 in the middle, Cary Katz had a stack of 100,000 in front of his hole cards from out of the small blind.
Matthias Eibinger had just 25,000 in front of his from the big blind, and he called the additional amount, while Bryn Kenney on the button released and forfeited his 25,000-chip call.
The turn fell the
and Katz announced he was all in.
Eibinger immediately went into the tank, and after using two time extension chips, he asked for a count on Katz's stack.
The dealer broke it down to be 144,000, and following that, Eibinger used two more time extension chips before electing to fold.