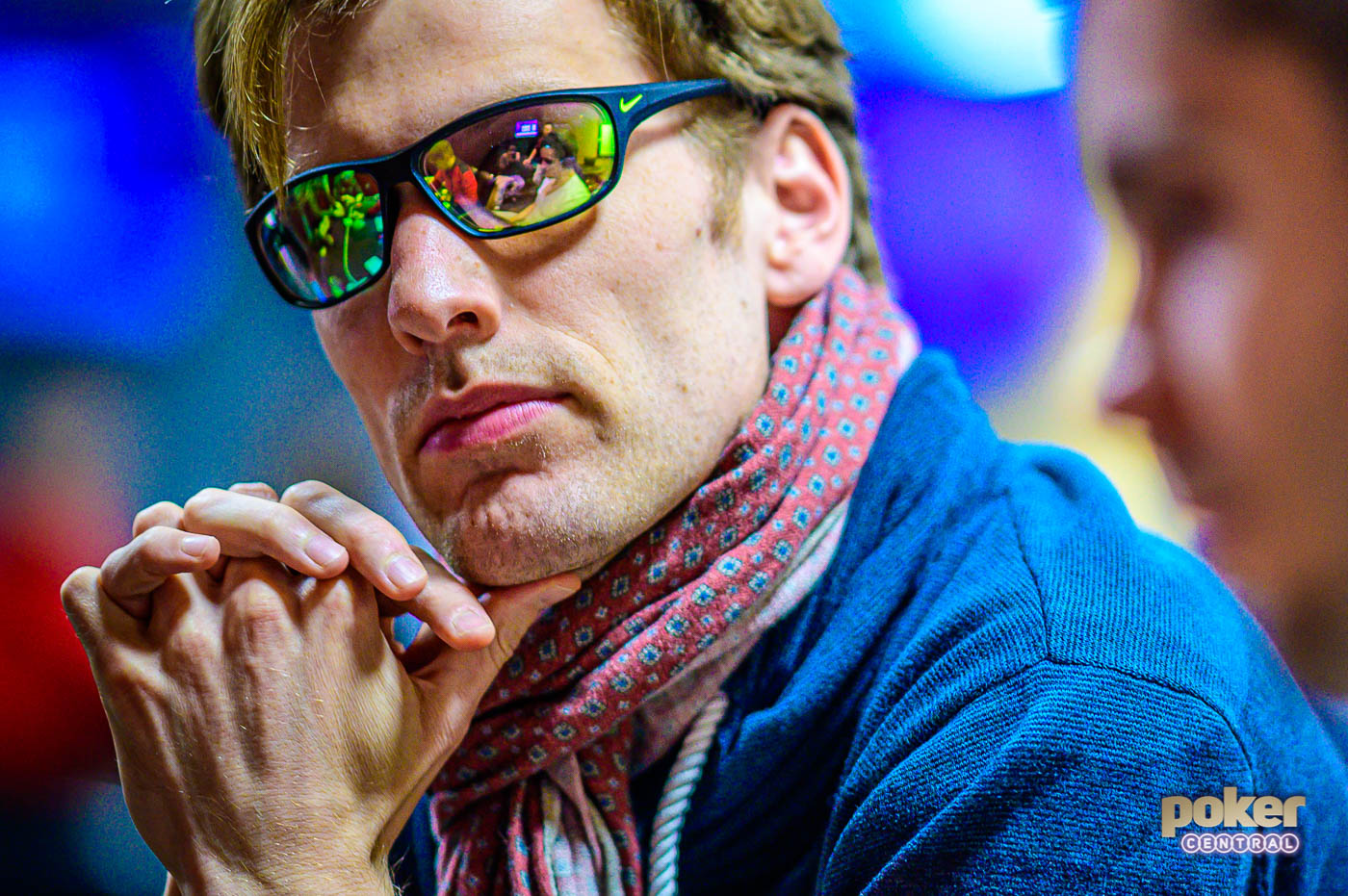 The final table is set for the final table of Super High Roller Bowl London! Christoph Vogelsang, winner of the Super High Roller Bowl in 2017, is the chip leader as seven players remain including Poker Masters champion Ali Imsirovic and former U.S. Poker Open champion. Two places will get paid tomorrow, £900,000 for the runner-up and £2.1 million for the winner.
After bagging up chips, Vogelsang said, "I'm excited to do well in this one. I'm playing at home. It's nice to not have to travel be here. It's a big tournament and it's all friends, people you know, that play here. As we've said so much this week it's probably been the toughest series in terms of like players you could get. Yeah, it's a small field but it would be really nice to do well tomorrow."
Speaking about the spot that he finds himself in, Vogelsang spoke candidly about the opportunity, the toughness of the field and how one good day won't make or break any of the guys at this final table.
"If you're a poker player you have to be a little bit crazy and you have to embrace the variance. I would say everyone at the table has this mentality and realizes that and wants to have fun. It's a marathon, and what happens in a single day shouldn't influence your mood too much. This is our job so we should enjoy it and not take it too seriously because there's not too much you can do because luck is so important in the short term."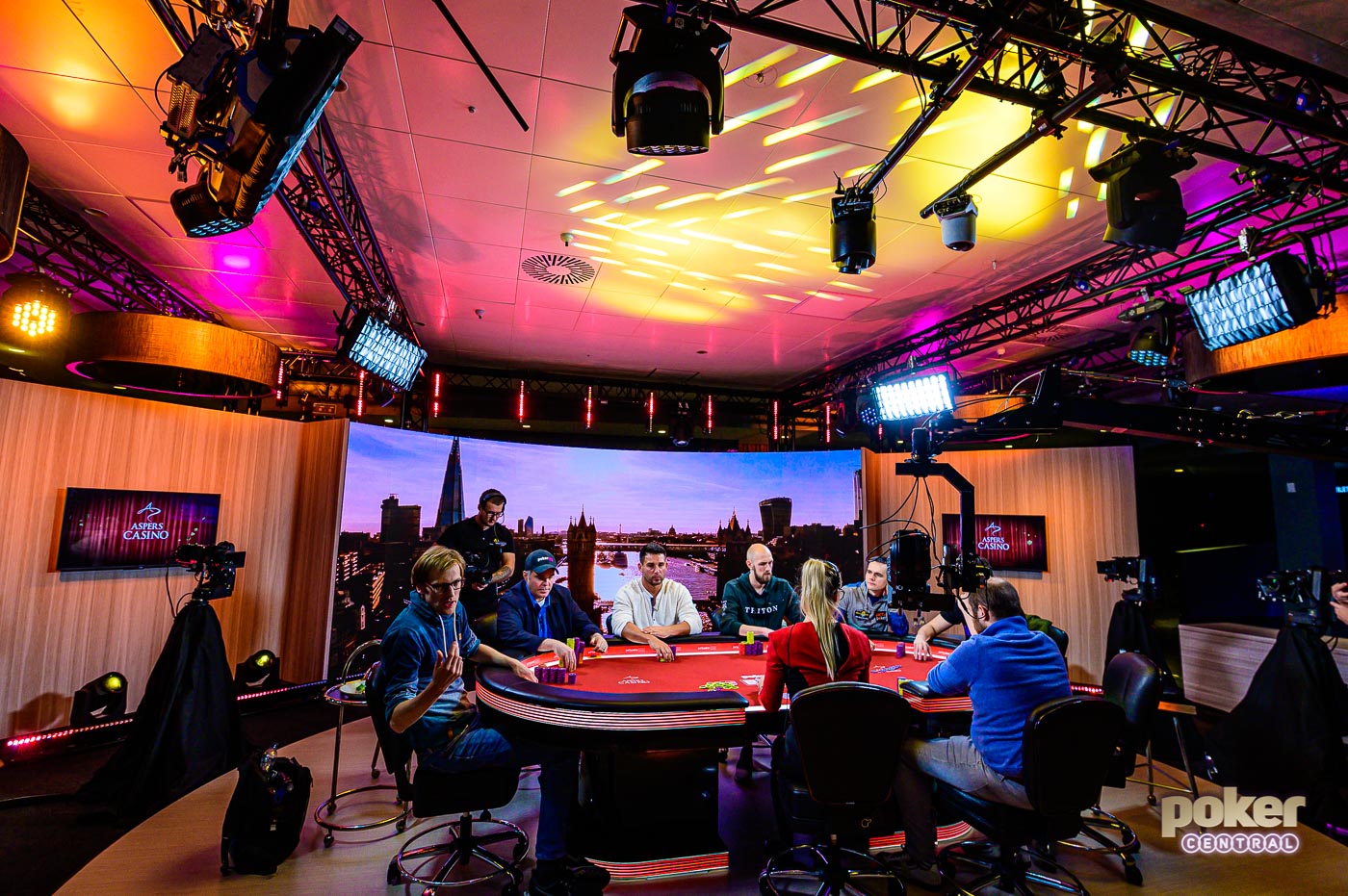 The action got underway with 12 players spread out across two tables and Michael Addamo was the first player to bust out. The Aussie couldn't get anything going and busted with tens to Cary Katz's ace-queen suited.
Bryn Kenney was next to go as the all-time money list leader started out strong before dwindling town to a point where he four-bet shoved pocket fives into Timothy Adams' ace-king suited. The board brought a king for Adams as Kenney was eliminated.
In tenth place, Matthias Eigbinger busted out. Eibinger moved all in for 43,000 with king-jack and Stephen Chidwick busted him with ace-nine of hearts.
To bring the field down to one table of eight it was Timothy Adams who departed. Adams held king-ten of his bust-out hand and this didn't pan out as he ran into the aces of Christoph Vogelsang.
The last player to depart on Day 1 was Darren Elias. The four-time World Poker Tour champion was all in with ace-king versus Christoph Vogelsang's eights and the board bricked out for the champ.
The standings coming into the final table are as follows with play getting underway at 4:00pm local time. The PokerGO Live stream will commence at 5:00 pm local time or 12:00 pm ET.
Super High Roller Bowl London Final Table Chip Count
Seat
Name
Country
Chip Count
1
Christoph Vogelsang
Germany
889,000
2
Cary Katz
USA
631,000
3
Stephen Chidwick
United Kingdom
508,000
4
Mikita Badziakouski
Belarus
238,000
5
Ali Imsirovic
Bosnia Herzegovina
546,000
6
David Peters
USA
104,000
7
Sam Greenwood
Canada
84,000
| Player | Chips | Change |
| --- | --- | --- |
| Christoph Vogelsang | 889,000 | 167,500 |
| Cary Katz | 631,000 | 21,000 |
| Ali Imsirovic | 546,000 | 146,000 |
| Stephen Chidwick | 508,000 | 7,500 |
| Mikita Badziakouski | 238,000 | -37,000 |
| David Peters | 104,000 | -216,000 |
| Sam Greenwood | 84,000 | -6,000 |
Ali Imsirovic check-raised with two pair
on the flop and when his shove was called by Sam Greenwood with
on the turn of a board showing 
The board fell 
.
Imsirovic rocketed to 400,000 chips and Greenwood dropped to short-stack at the table, down to just 90,000.
Four men went to the flop of
, and Cary Katz, holding
, bet 16,000 into 57,000. Katz was called by Mikia Badziakouski with
and Ali Imsirovic with 
, with Sam Greenwood getting out of the way with a six-figure pot.
Both his opponents checking to him, Katz checked too, and they saw a turn of
. Three more checks, despite the nut flush for Imsirovic. The river
led to a bet of 75,000 from Imsirovic, and Katz, having flopped trip jacks, went into the tank, with the time extension card slung into the centre of the table.
Katz found the fold, a world-class laydown.
David Peters raised with
to 14,000 and was called by Sam Greenwood
, Christoph Vogelsang with
and Cary Katz with
.
The flop of
saw everyone check The turn of
gave David Peters the straight, and he bet 20,000 to take it down.
David Peters could go into 5th on the all-time money list with a win here and is also 5th in the current race for the High Roller of the Year. Soverel is on top of that leaderboard, having won the British Poker Open Championship.
David Peters moved all-in pre-flop with
and Cary Katz made the call for 91,000 with
. When Ali Imsirovic made an all-in move with
, Katz made something of a crying call to put him at risk too.
The board played out
to see David Peters triple up and Ali Imsirovic stay alive almost with his exact stack he started the hand with.
Incredible flopping for Peters there, and having not been committed before the break with jacks, he's now up to more than his starting stack.
Sam Greenwood made it 14,000 with
and was called by Mikita Badziakouski in the big blind with
.
The flop of
saw Badziakouski check, but Greenwood fired 10,000 and got a call. The turn of
on the turn saw a check from Badziakouski, but this time, Greenwood made it 40,000. The Belarussian across the table sat, bolt upright, immovable.
"Fold."
Greenwood puts some distance between himself and Badziakouski with that result.
Level
Level 10
Blinds
3,000 / 6,000
Big Blind Ante
6,000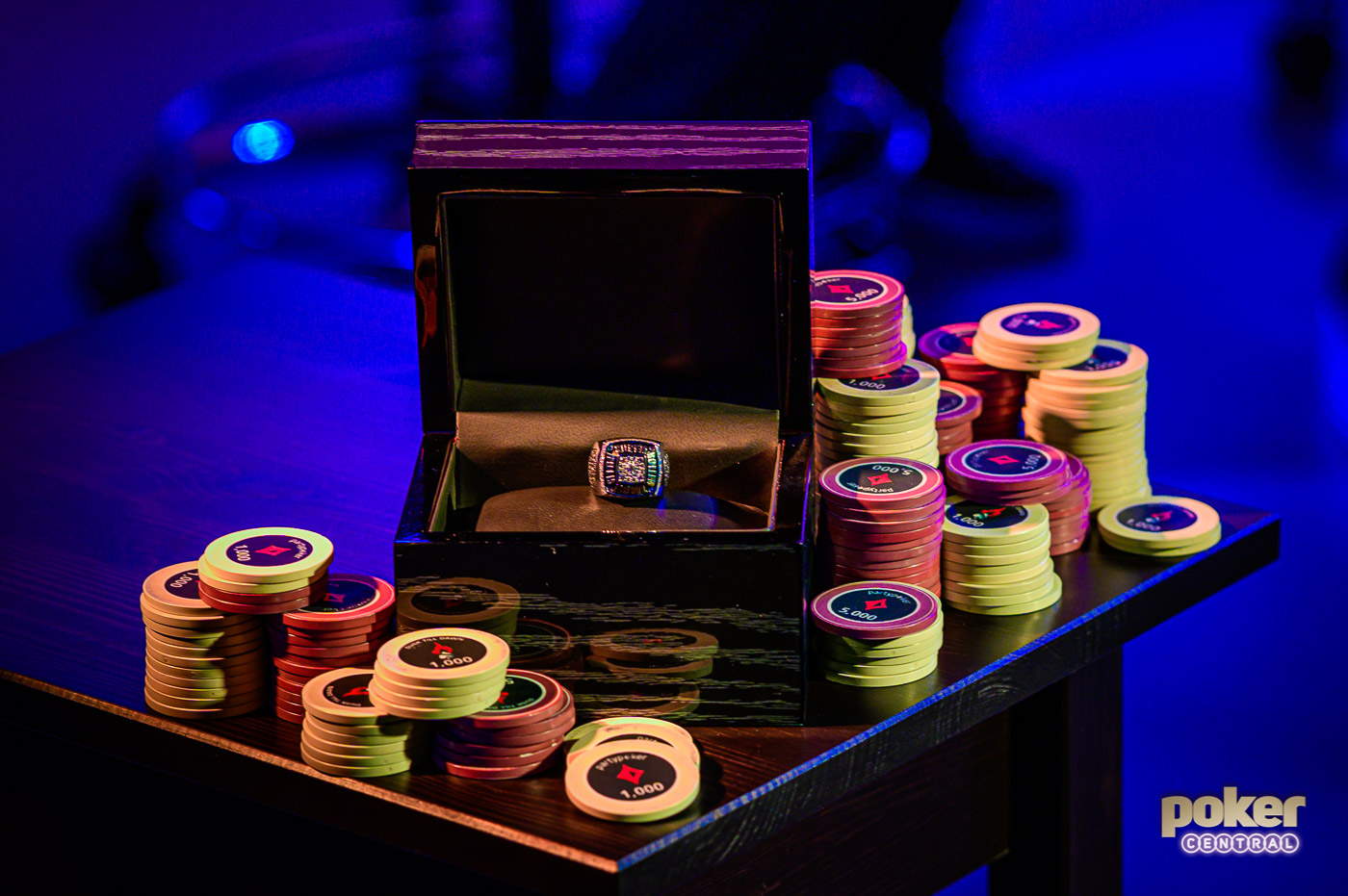 With just one more level due to be played, seven players still remain in the hunt for the £2.1 million top prize.
Here are their chips.
| Player | Chips | Change |
| --- | --- | --- |
| Cary Katz | 780,000 | -8,000 |
| Christoph Vogelsang | 721,500 | - |
| Stephen Chidwick | 500,500 | -11,500 |
| Sam Greenwood | 359,500 | -500 |
| Mikita Badziakouski | 317,500 | -111,500 |
| Ali Imsirovic | 240,500 | -134,500 |
| David Peters | 80,500 | -65,500 |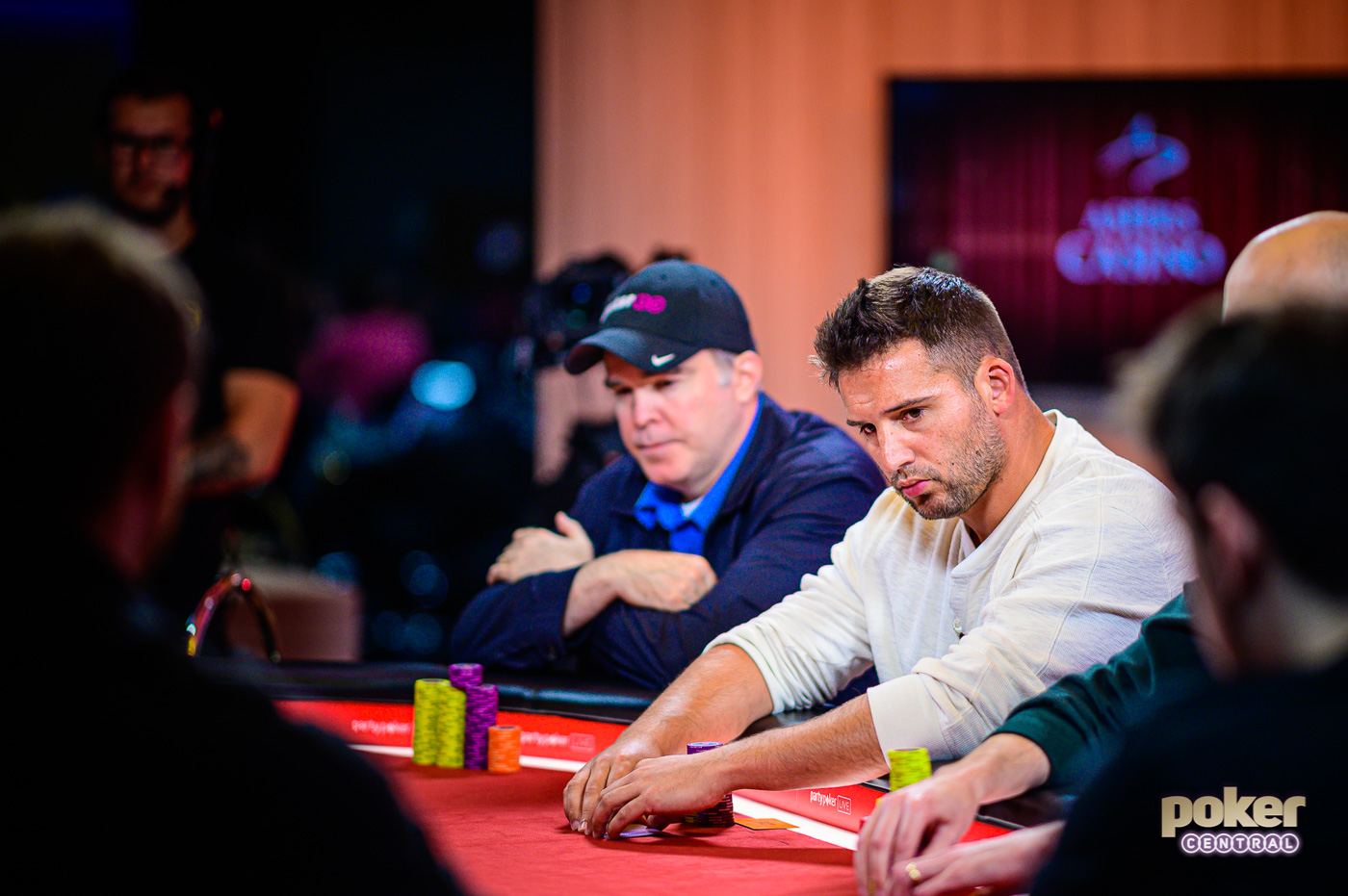 Christoph Vogelsang
and opened to 11,000. Darren Elias held
and moved all-in for 169,000. A quick call and we were at the races, the starting gun the dealer's first card from his deck.
The board of
saw Vogelsang eliminate the dangerous Darren Elias in 8th place, denying the four-time WPT Main Event winner a berth on the final day.
You're all caught up!
No more pages to load