Event #7 $10,000 Pot Limit Omaha
The action was missed, but a nearly 1,000,000 chip pot is going to Bujtas Laszlo. The Hungarian held pocket kings against Dan Shak's pocket jacks and the bigger pair held.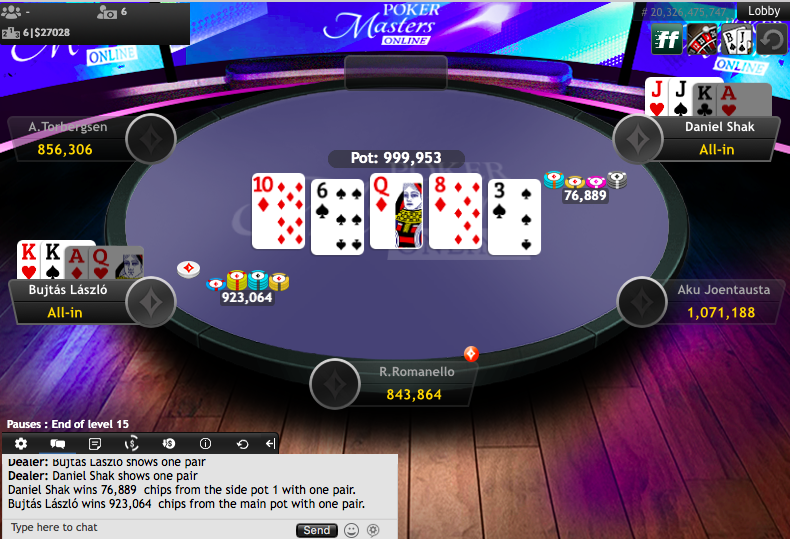 Shak is now the shortest stack left in Event #7, while Laszlo has cracked the Finish top three.