Event #3 $10,000 Pot Limit Omaha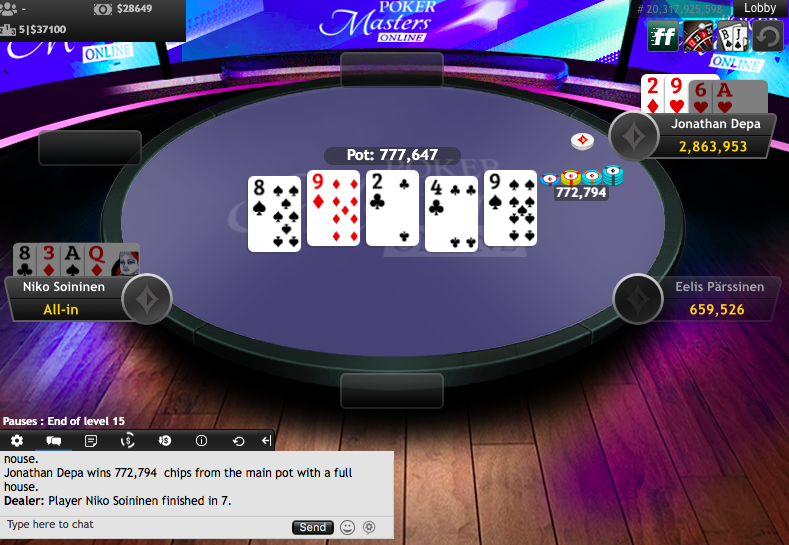 Niko Soininen got all-in on the flop against Jonathan Depa's two pair. The Fin turned some additional outs, but Depa's dominance continued and he increased his chip lead heading into the final table.
A complete update of the chip counts will be posted shortly.