Event #3 $10,000 Pot Limit Omaha
The biggest pot of the tournament just played out on Table 2 between Andras Nemeth and Jonathan Depa. Action was picked up after Nemeth bet the flop, Depa raised, and Nemeth moved all-in.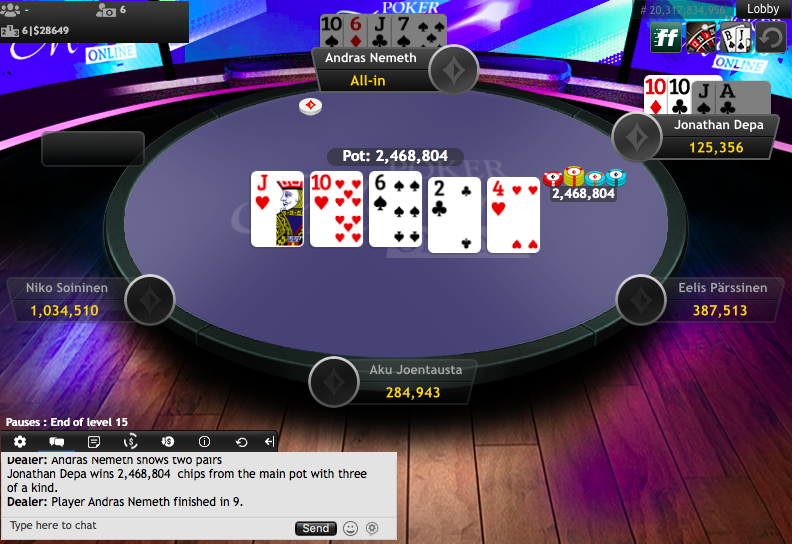 The chip leader flopped a set and Nemeth was in trouble with top two pair. The runout didn't help the Hungarian and Depa is now over 2,500,000.