Event #1 $10,000 Pot Limit Omaha
Shortly after the start of Level 14, Lasse Nielsen found a double against Mark Demirjian. The short stack check-called a bet on the flop and then called an all-in on the turn.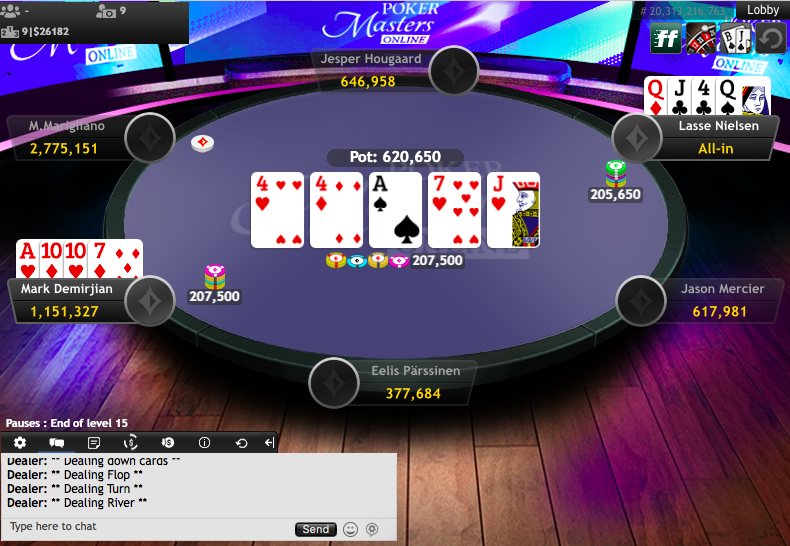 The river completed Demirjian's flush, but Nielsen improved to a full house. Both players are now on either side of the chip average.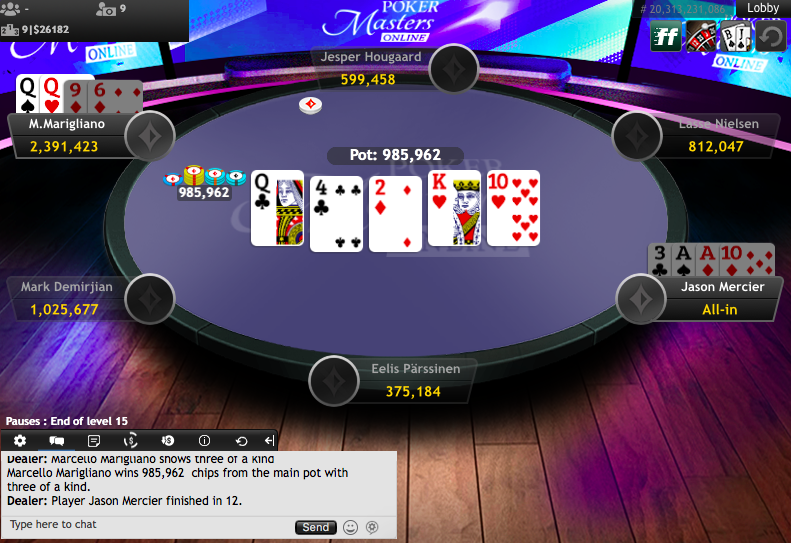 A few moments later, Jason Mercier was all-in at the same table. Mercier three-bet pre and then shoved the flop. Marcello Marigliano called and Mercier was up against a set. He was eliminated in 12th place.
| Player | Chips | Change |
| --- | --- | --- |
| Marcello Marigliano | 3,043,635 | 289,016 |
| Lasse Nielsen | 734,547 | 201,813 |
| Jason Mercier | Busted | -560,190 |