Event #3 $10,000 Short Deck
After being left short after his clash with Jorryt van Hoof, Thai Ha spun up a stack – only to run it into Ben Yu.
Ha shoved from the cutoff and Yu called for his final 142,000 on the button.
Yu held
and needed to hold against Ha's
.
He did – as the board ran out
and Yu doubled.
| Player | Chips | Change |
| --- | --- | --- |
| Ben Yu | 315,000 | 173,000 |
| Thai Ha | 130,000 | 80,000 |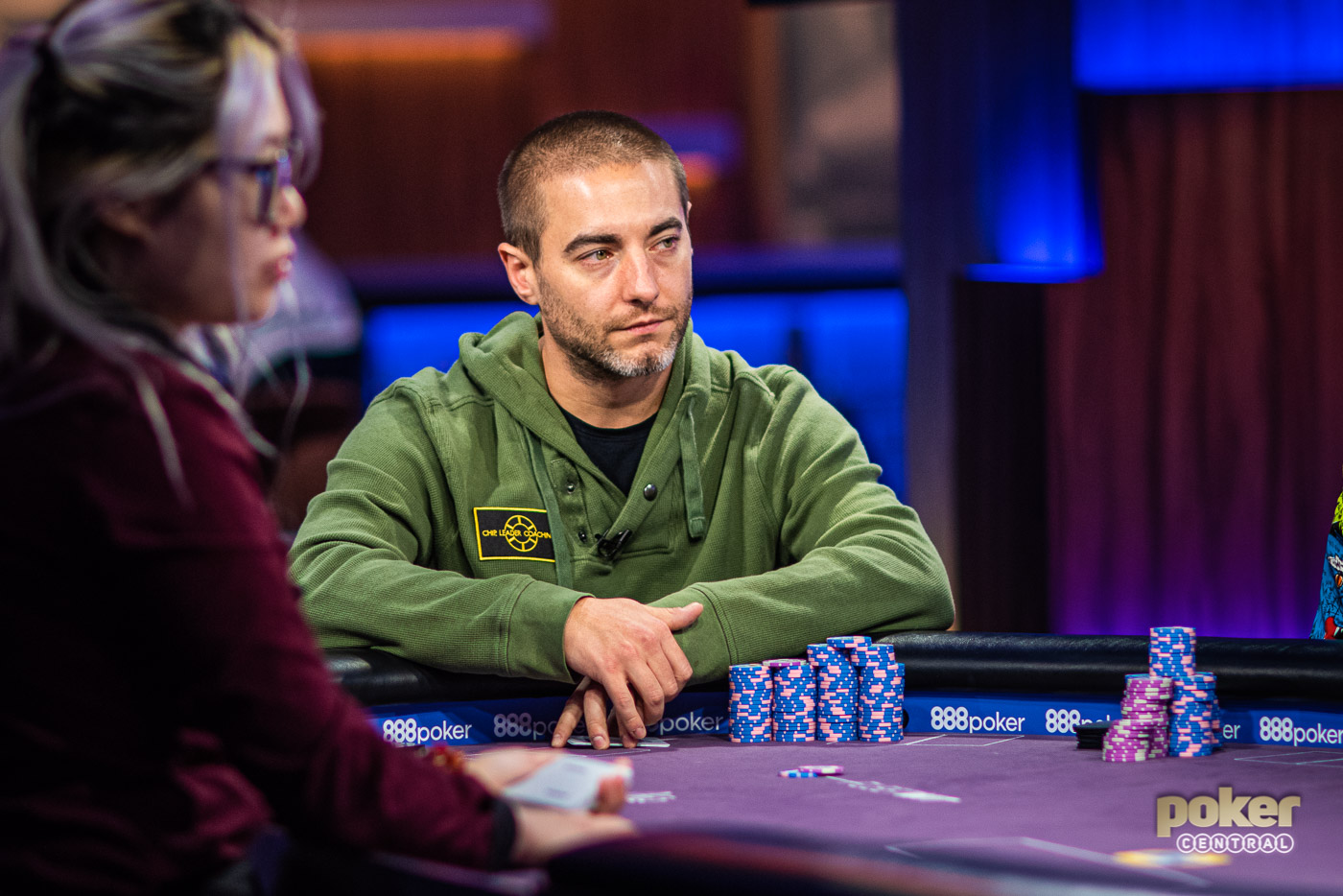 Chance Kornuth has two runner-up finishes to start Poker Masters, but he will have to wait to make a third final table.
Kornuth was just eliminated on the PokerGO Early Action live stream and there are now ten players remaining in Event #3.
Action was picked up between Jorryt van Hoof and Thai Ha on a flop of
.
van Hoof was all-in for 468,000 and Thai Ha was deep in the tank. Three time extensions were used before he eventually called with
and Ha needed to hit to beat van Hoof's
.
Ha's overs and flush draw didn't come in – as the
and
secured van Hoof's double.
Midway through Level 10, Jonathan Depa was the only player over 2,000,000 chips. He's now over 3,500,000 after scoring a triple knockout on Table 2.
Action was picked up after Depa called under the gun and Anthony Zinno shoved for 215,000.
John Cynn then re-shoved for 450,000 and then Brandon Adams shoved for just over 900,000 from the button.
Depa took quick inventory of the stacks in front of him and said, "I'm not folding." before he called.
Zinno:

Cynn:

Adams:

Depa:
The board ran out
and Depa's kings scooped the entire pot. After scoring sending three players to the rail, Depa now has nearly 30% of the chips in play.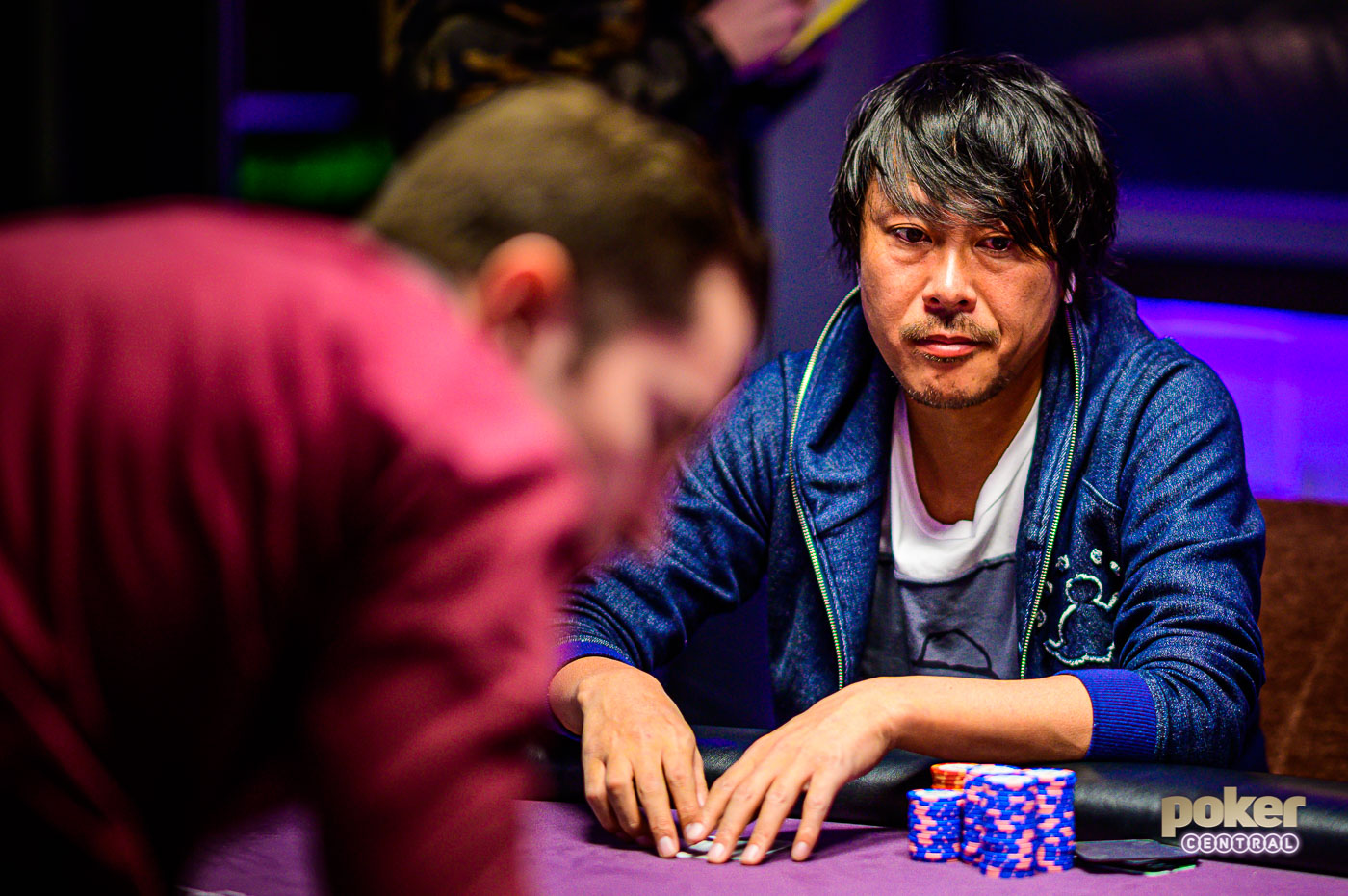 Two big hands played out on the two outer tables, with Brandon Adams doubling and Todd Ivens scoring a knockout.
First, Adams moved all-in for his final 415,000 and big stack Jonathan Depa called to try to score the knockout with
.
Adams held
and he caught the
flop to take the lead. The
gave Depa additional outs, but the
confirmed Adams' double.
A few moments later, Ivens had Junichi Nakano all-in – holding
to the short stack's
.
The board ran out
and Ivens scored the knockout to move over 1,000,000.
| Player | Chips | Change |
| --- | --- | --- |
| Jonathan Depa | 2,015,000 | -465,000 |
| Todd Ivens | 1,240,000 | 180,000 |
| Brandon Adams | 920,000 | 545,000 |
| Junichi Nakanowatari | Busted | -176,000 |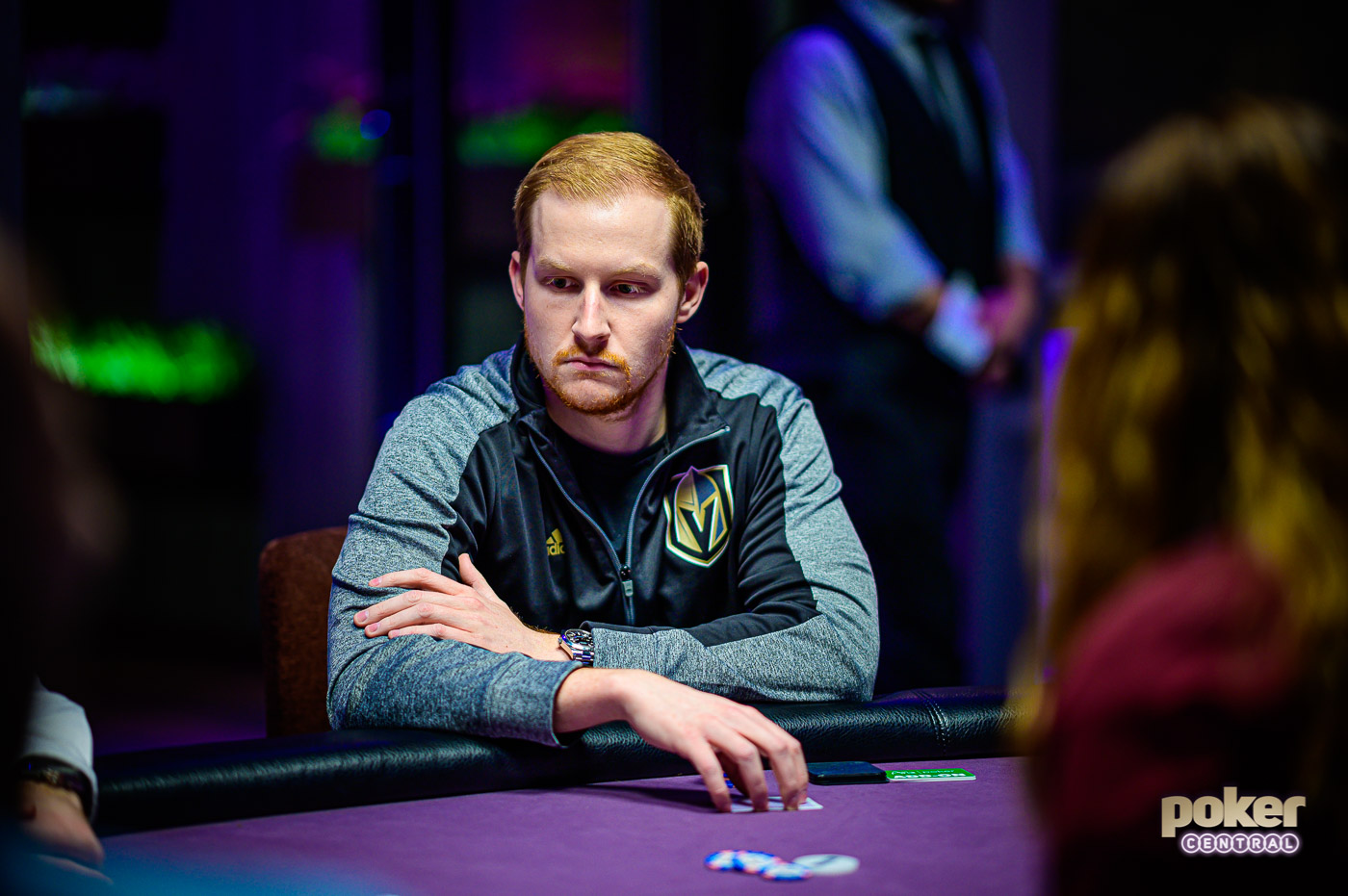 Sam Simmons raised to 50,000 from under the gun and Jonathan Depa called in the cutoff before Anthony Zinno folded his button.
The flop came
and Simmons shoved for 353,000. Depa got a count and took a few moments to inspect his own stack before he called to put Simmons at risk.
The shorter stack had to hit to stay alive – holding
to Depa's
.
The
and
completed the board and Depa's pair held to send Simmons to the rail.
Within the first few minutes of Level 10, both Ryan Laplante and Sean Winter were eliminated from Table 1.
Both players will now have to wait until tomorrow's $10K 8-Game Mix event to add to their Poker Masters points total.
Level
Level 10
Ante 10,000
With 18 players remaining in Event #3, Table 2 will be moved to the feature table for the Early Action live stream on PokerGO.
The stream will begin at 7 p.m. (PT) / 10 p.m. (ET) and be on an hour delay.
Poker Central live updates will be delayed to run in-sync with the PokerGO stream. Head on over to PokerGO to watch the early action. New to PokerGO? Subscribe right now.
| Player | Chips | Change |
| --- | --- | --- |
| Jonathan Depa | 1,960,000 | - |
| Todd Ivens | 1,060,000 | 536,000 |
| John Cynn | 420,000 | 96,000 |
| Sam Simmons | 410,000 | 170,000 |
| Brandon Adams | 375,000 | - |
| Anthony Zinno | 350,000 | - |
You're all caught up!
No more pages to load