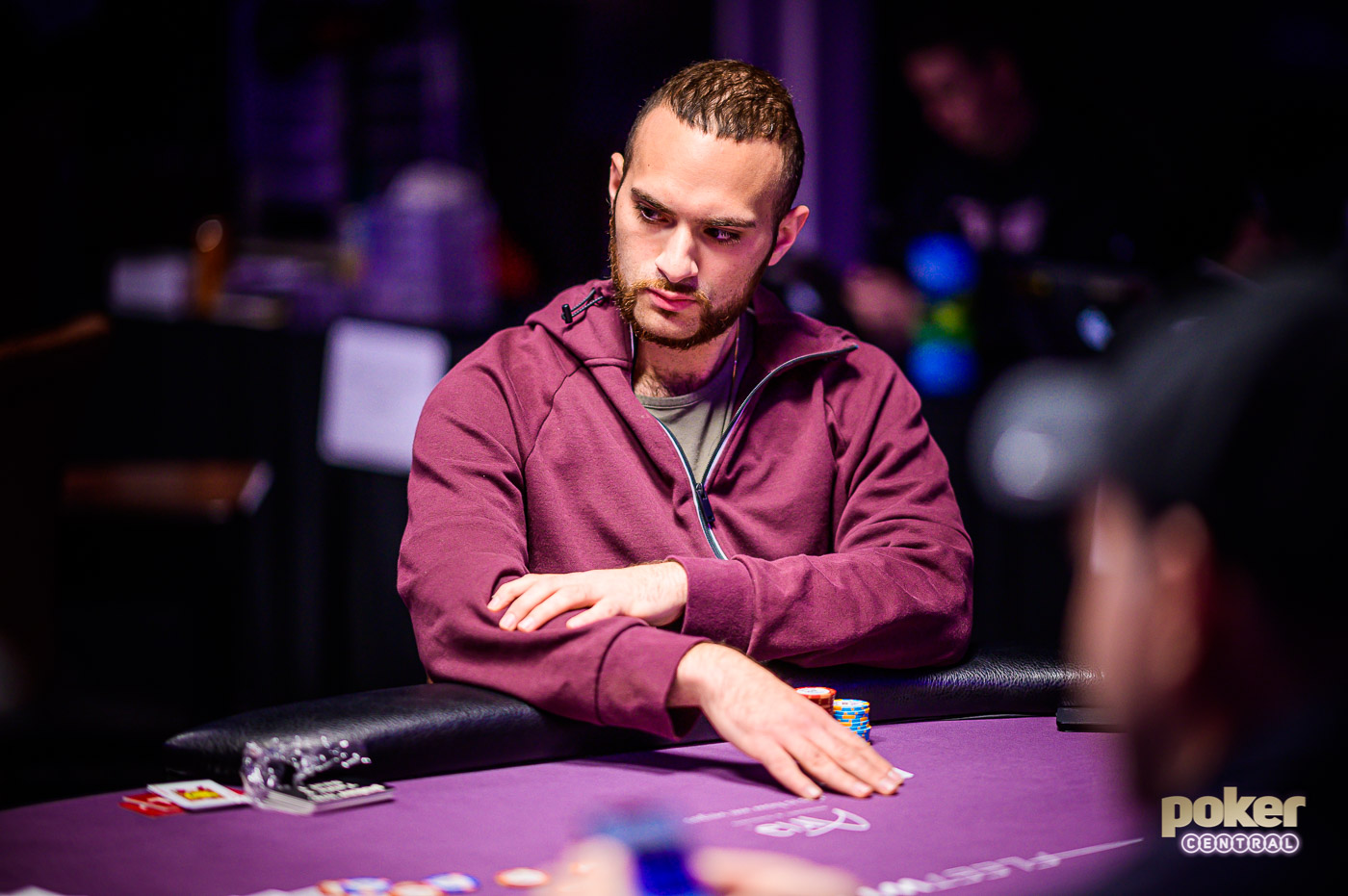 As the rest of the players exited the tournament area, Aram Zobian and Ankush Mandavia played into the break on Table 3.
Mandavia checked the
flop and Zobian bet 2,500 – only to see Mandavia respond with a raise to 6,500.
Zobian called and both players checked the
on the turn, before Mandavia also checked the
on the river.
Zobian thought for a few moments and then pushed all but one 1,000 chip into the middle. Mandavia quickly released and the entire Event #1 field is now on their first break of the day.