Level
Level 16
Blinds
80,000 /160,000
Big Blind Ante
160,000
Preben Stokkan opened in the cutoff for 240,000 with
and Igor Kurganov called with
in the small blind.  Stokkan bet 275,000 when Kurganov checked the
flop, and was called.  Both players checked the
turn, bringing the
river.  Check the third from Kurganov; Stokkan bet 700,000.  Back to Kurganov who made the call to drop Stokkan under three million chips.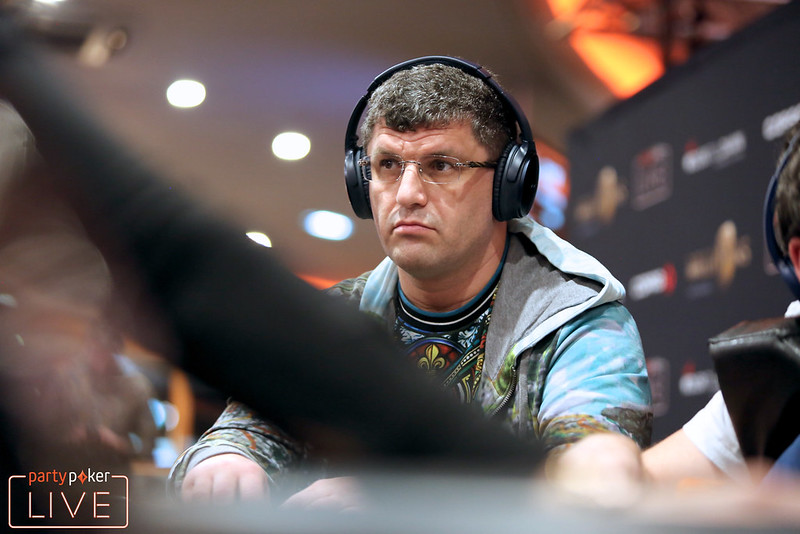 The uncoveted pre-bubble spot has fallen to Leon Tsoukernik, who had been quietly nursing a short stack for a good while.  He picked up
in the small blind, and moved his last 675,000 in preflop over an unusual late position limp from Luke Reeves (who held
).  He was swiftly called and held all the way until the river, the board running out
…
…
.
Button Steve O'Dwyer raised to 300,000 with
, finding small blind (and even deeper-stacked) Igor Kurganov three-betting to 1,020,000 with
.  O'Dwyer made the call to see a
flop.  Out led Kurganov, for 575,000, called by O'Dwyer.
Turn:
. Kurganov thought for long enough to use up a timebank card before betting 1,700,000.  O'Dwyer came along once more, now with 2.3 million behind.
River:
. A pair of slowish checks brought the hand to showdown for a 6.8 million chip pot which sent Kurganov into the chip lead.
Level
Level 15
Blinds
60,000 / 120,000
Big Blind Ante
120,000
| Player | Chips | Change |
| --- | --- | --- |
| Kahle Burns | 9,850,000 | 1,005,000 |
| Igor Kurganov | 7,425,000 | 925,000 |
| Luke Reeves | 7,135,000 | -665,000 |
| Steve O'Dwyer | 5,040,000 | 930,000 |
| Ben Heath | 3,595,000 | 1,020,000 |
| Preben Stokkan | 3,380,000 | -620,000 |
| Leon Tsoukernik | 615,000 | -1,460,000 |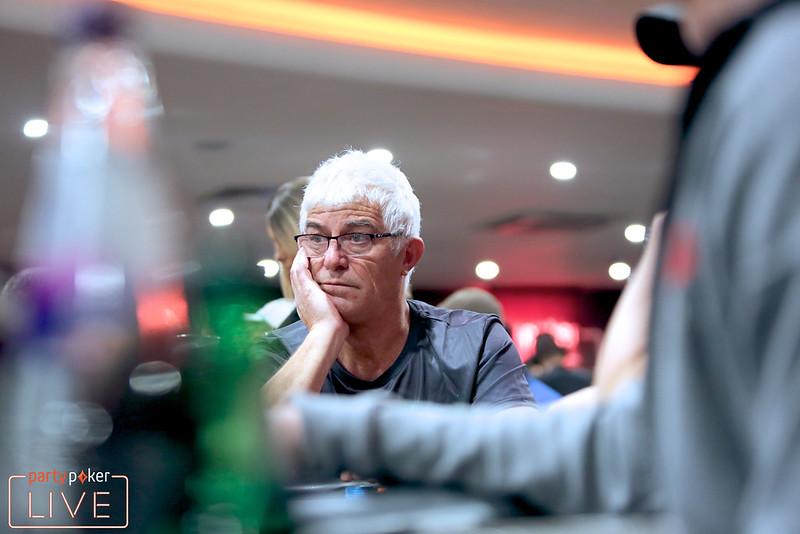 Yair Bitoun, down to 910,000 chips, found
under the gun plus one, and made what was to be his final move.  Cutoff Luke Reeves lurked behind him with
and flat called, luring in exactly no one else.  The board ran out
(while it was being dealt, Bitoun stood up, put his jacket on and took his mic off in an archetypal display of poker resignation).
Down to seven, two off the money.
Rainer Kempe, shortest stack with 11 big blinds, found an open spot in the hijack with
and committed the lot.  He was not only called by small blind Preben Stokkan, but dominated with
.  The only spade to grace the board was the ace, at the end of a
run-out.
Level
Level 14
Blinds
50,000 / 100,000
Big Blind Ante
100,000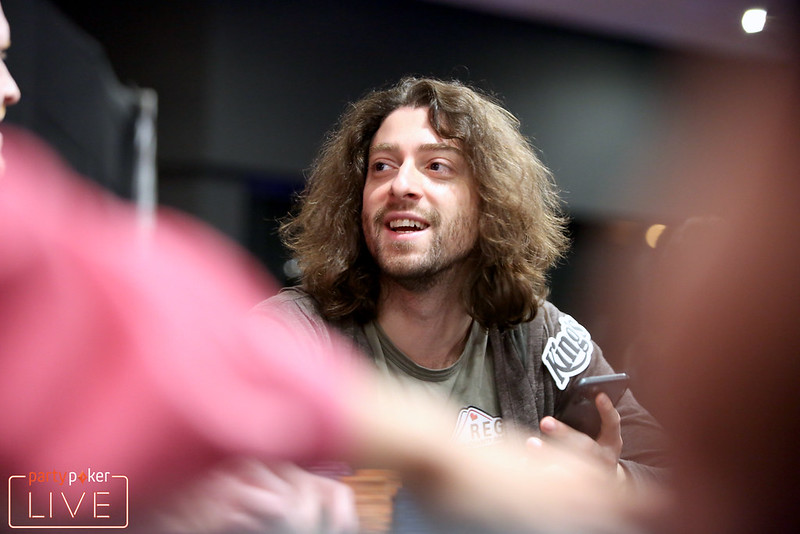 Another monstrous multiway match-up saw Kahle Burns open with
, flatted by Preben Stokkan with
, only to find Igor Kurganov three-betting (now in the cutoff) with
to 575,000.  Burns called, but Stokkan took the brakes off, moving all-in; Kurganov alone made the call, his tournament life at risk. It wasn't so risky after the
flop, however, and Stokkan was drawing dead by the turn.
You're all caught up!
No more pages to load