Level
Level 18
Blinds
125,000 / 250,000
Big Blind Ante
250,000
| Player | Chips | Change |
| --- | --- | --- |
| Igor Kurganov | 24,015,000 | 1,415,000 |
| Kahle Burns | 9,355,000 | 1,875,000 |
| Ben Heath | 3,670,000 | -330,000 |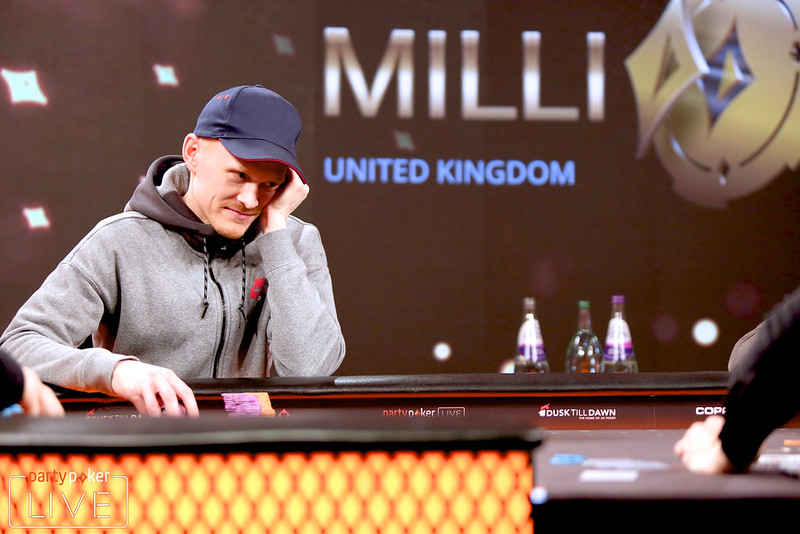 Something had to give, and it was a battle of the preflop aces that eliminated one of the two hard-to-bust short stacks.  Preben Stokkan moved in on the cutoff with
for 1,280,000 and small blind Ben Heath reshoved for 2,400,000 with
(big blind Kahle Burns folding his own
).
No help for Stokkan came with the
board, and we are down to three.
If the rain were raises, coming from Igor Kurganov (in the main) and Kahle Burns secondarily.  With a hefty pay jump, Preben Stokkan's very short stack has been in the sights of everyone else, including Ben Heath, who has under eight big blinds himself.  Forced all in with the
by his stack (540,000 at time of shoving), Stokkan received a little breathing room, though not much, when Igor Kurganov gave him a preflop spin with
.  Stokkan hit a flush, and play continues four-handed with a huge chip discrepancy.
Heath, too, received a double through at the hands of Kurganov (
holding vs.
).
| Player | Chips | Change |
| --- | --- | --- |
| Igor Kurganov | 22,600,000 | 475,000 |
| Ben Heath | 2,500,000 | -544,990 |
| Preben Stokkan | 1,500,000 | -2,890,000 |
With more than 22,000,000 chips, the first two pots were taken down by Igor Kurganov with all-in preflop moves (with
then
) that put his opponents to a simple yes/no test for their stacks (the answer was no, in both cases).  The third hand, Kurganov opened with
, defended from the big blind by his closest chip rival Kahle Burns with
.  Both players checked the
flop, bringing the
on the turn.  Burns checked again, Kurganov bet 900,000 and took down the pot.
Level
Level 17
Blinds
100,000 / 200,000
Big Blind Ante
200,000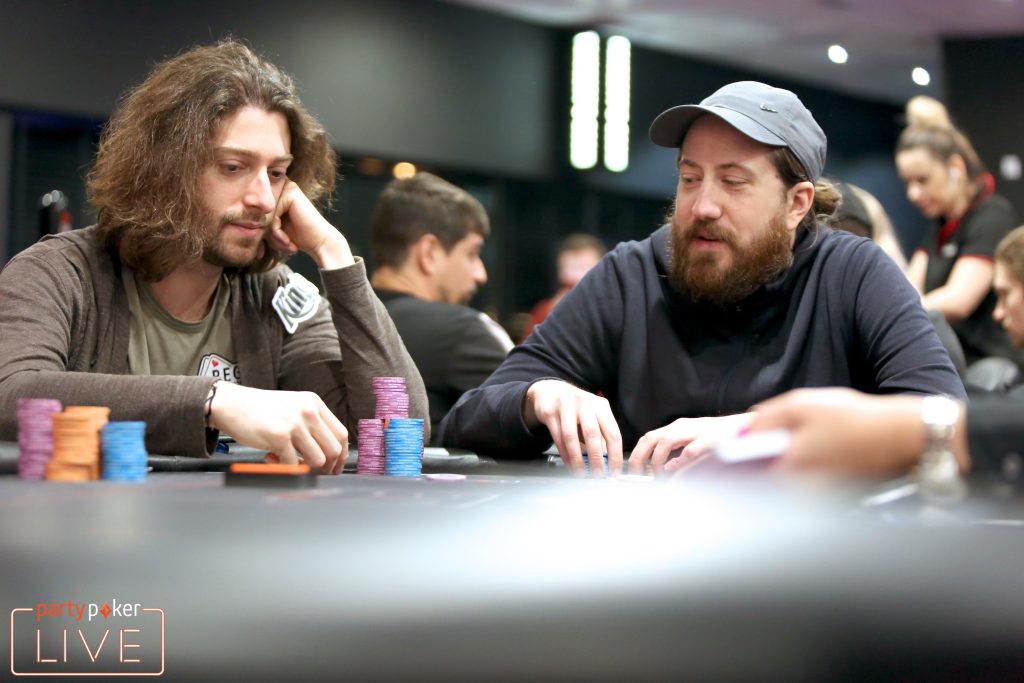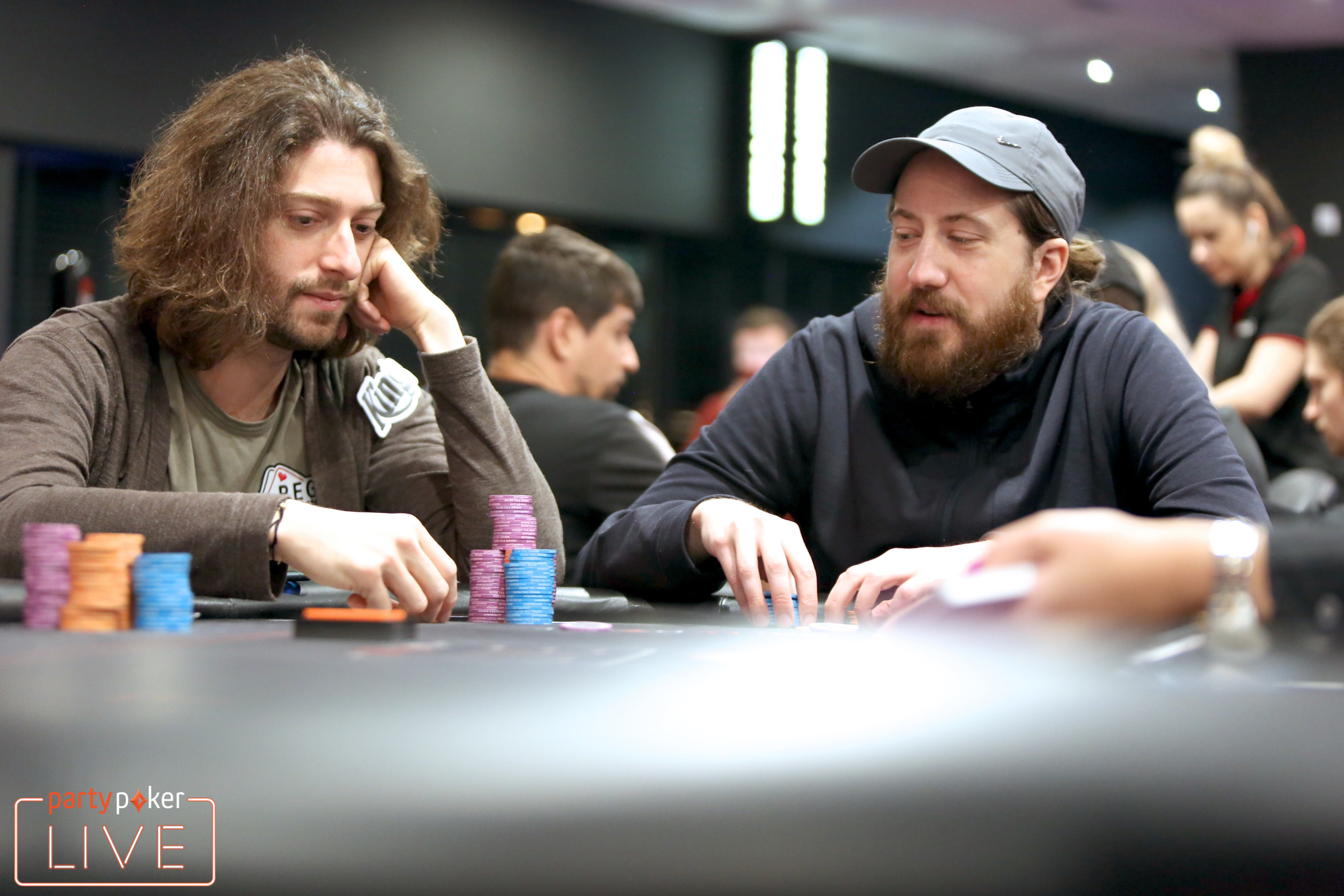 There will be no back-to-back trophies in this event for Steve O'Dwyer.  Having picked his spots to shove before the bubble bursting, he found another in the cutoff post-bubble with
.  Button Igor Kurganov gave it some thought with
, eventually opting to call the 2,540,000.
The board ran out
, propelling Kurganov into a frankly alarming chip lead and O'Dwyer to the cash desk.
| Player | Chips | Change |
| --- | --- | --- |
| Igor Kurganov | 22,125,000 | 6,125,000 |
| Kahle Burns | 7,480,000 | -2,370,000 |
| Preben Stokkan | 4,390,000 | 1,790,000 |
| Ben Heath | 3,044,990 | -955,010 |
| Steve O'Dwyer | Busted | -1,820,000 |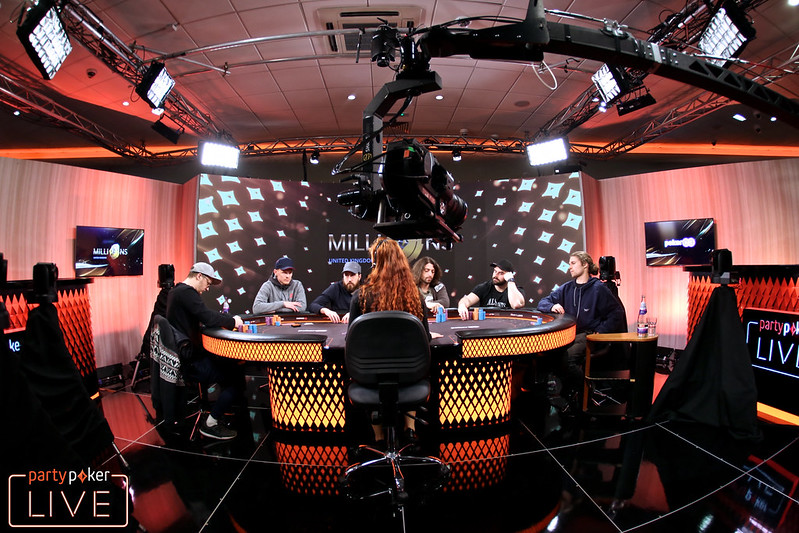 Sudden drama, and sudden death for the start-of-day chip leader after a brief but violent clash blind on blind with Igor Kurganov.  Kurganov picked up
in the small blind, raising to 550,000.  Over to Luke Reeves, who, with a pocket pair of his own –
– thought for a while before moving all in for his full 5,735,000 stack.  He was snapped, and in trouble.  The flop brought a taste of a flush draw –
, and the turn another club –
– but the
river sealed his fate and left the five remaining players in the money, guaranteed at least $75,000.
Steve O'Dwyer, having three-bet jammed
(no call) one hand prior, tangled with Ben Heath thusly: he made it 320,000 to go from the cutoff with
, Heath defending his big blind with
.
Flop:
.  Heath check-called O'Dwyer's bet of 440,000.
Turn:
. Check to O'Dwyer again, who bet 530,000.  Heath, with a pair of sevens and open-ended straight draw, facing the inscrutable winner of this event last year, used a timebank card before moving all in.  He was rewarded with a snap fold and a slight new lease of life chip wise.
A payday of $75,000 awaits fifth place in this Super High Roller, a payday of $0 seventh.  All conscious of this, the larger stacks have been steadily active, slowly increasing in the first half of Level 16.  Showdowns are rare, but thanks to the cards up magic of PokerGO's livestream, we know that Kurganov has been the most active with the widest range of hands, as is the prerogative of the chip leader with maximum pressure on the middling stacks.
He has taken chips from Luke Reeves with a well-timed nine-high river bet, three-bet Steve O'Dwyer a few times to win some small preflop pots and kept his hand in while showing down few of his hands.
As aptly said by the comms team: "He's getting away with everything! Welcome to the Igor Kurganov experience."
You're all caught up!
No more pages to load