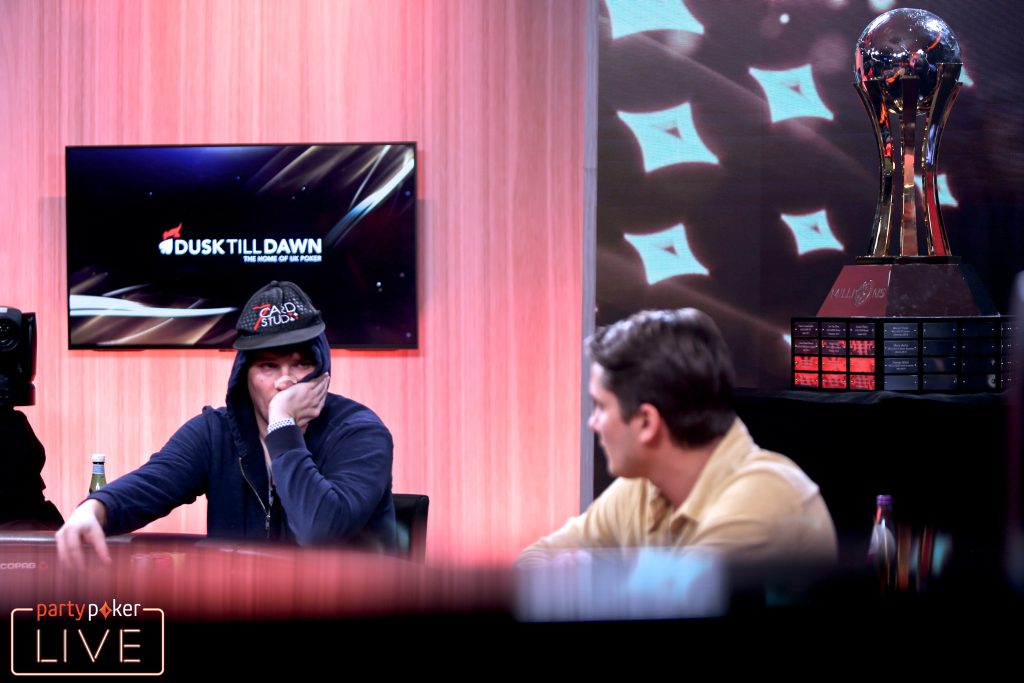 A huge sweat for Christian Rudolph just now as he got his last 106 million chips in the middle preflop with
vs. the
of button Anton Suarez, who limp-shoved on his opponent's three-bet.  The flop was all over Suarez:
.  Two bricks followed, however, the
, and Rudolph doubled up.
The unrelenting pace of heads up play continues.
Both players flopped top pair as
came down while Anton Suarez on the button held
and big blind Christian Rudolph held
.  Rudolph led the flop for 13,000,000, called by Suarez.  He checked the
turn, and called when Suarez bet [40,000,000].  On the
river – a huge card, making trips for Rudolph and a flush for Suarez – both players checked very quickly.  Advantage Suarez.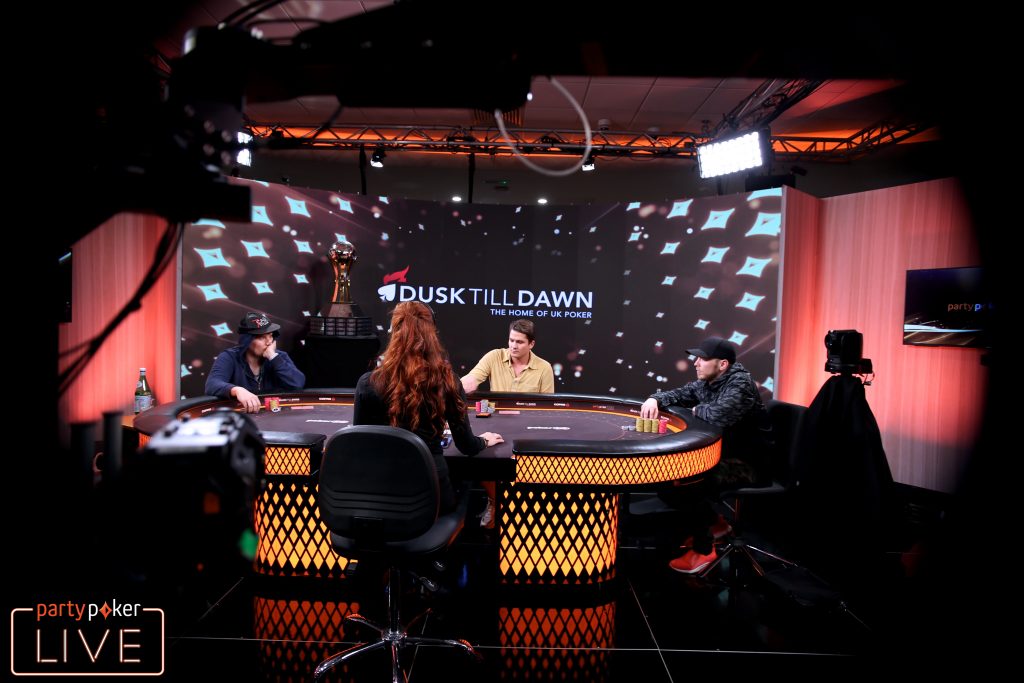 It's almost impossible to keep up with the speed of play – we've never seen a heads up with a $1,000,000 first prize play out as if everyone was out of timebank cards and the shot clock was five seconds.
An overview of recent exchanges:
Christian Rudolph got 20,000,000 worth of value having flopped trip deuces with
on a
board (on the
turn), Anton Suarez calling there with
but folding to Rudolph's 65,000,000 bet on the
river.
Suarez then barreled his way to a win with
of diamonds after neither player connected with a
board.
A few more for Rudolph who three-bet
from the big blind to 36,000,000 and then bet off button Suarez (who held
) on a
flop.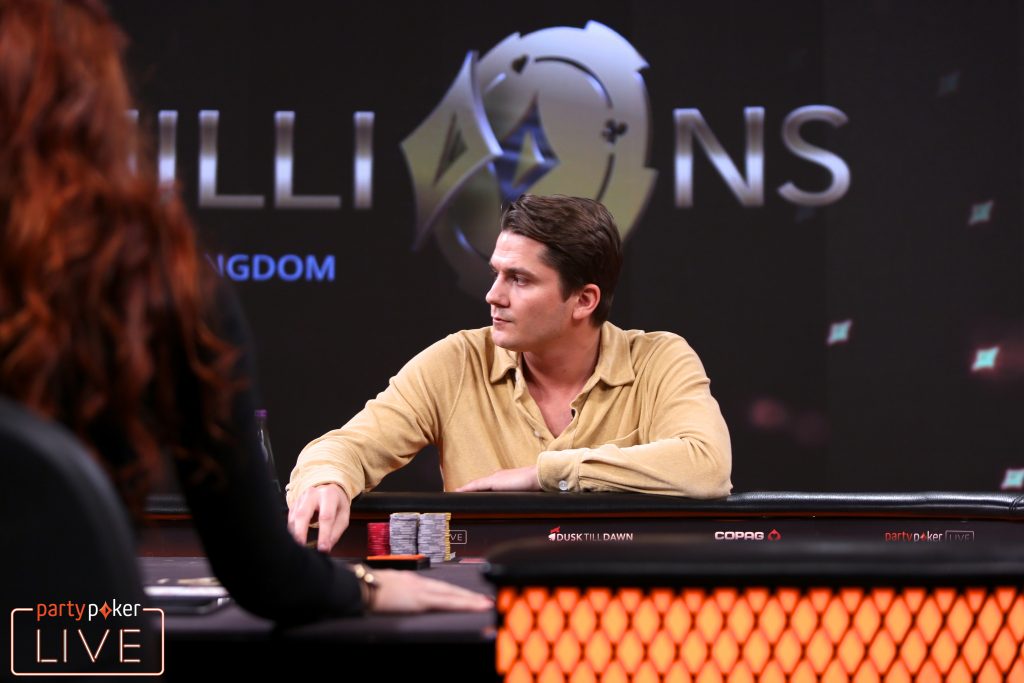 Christian Rudolph took his turn raising his button with
to 10,000,000, called by big blind Anton Suarez with
. Suarez hit top pair on the
flop and proceeded to check the streets down.  Rudolph fired 12,000,000 on the flop, and another 38,000,000 on the
turn.  He gave up on the
river, though, and passed a chunky pot to Suarez.
The big blind ante has been done away with heads up.  So far there have been no huge pots, mainly a trade of small raises which take the chips either preflop or on the flop.  That's not to say there's no action – Anton Suarez is acting within seconds at every turn, putting pressure on his opponent at every opportunity.
After a number of back-to-back small wins for his opponent, Christian Rudolph got a few chips back after calling a button raise to 11,000,000 with
(Suarez held
.  On the
flop, Rudolph check-raised another swift Suarez bet of 7,000,000 to 23,000,000 prompting a fold.
Level
Level 30
Blinds
2,000,000 / 4,000,000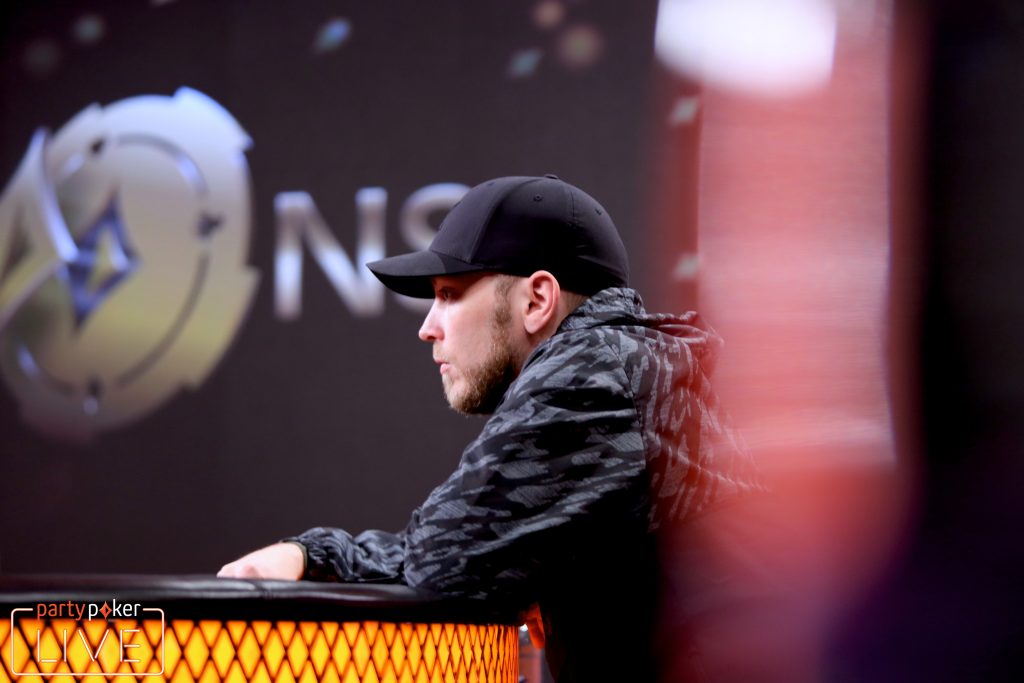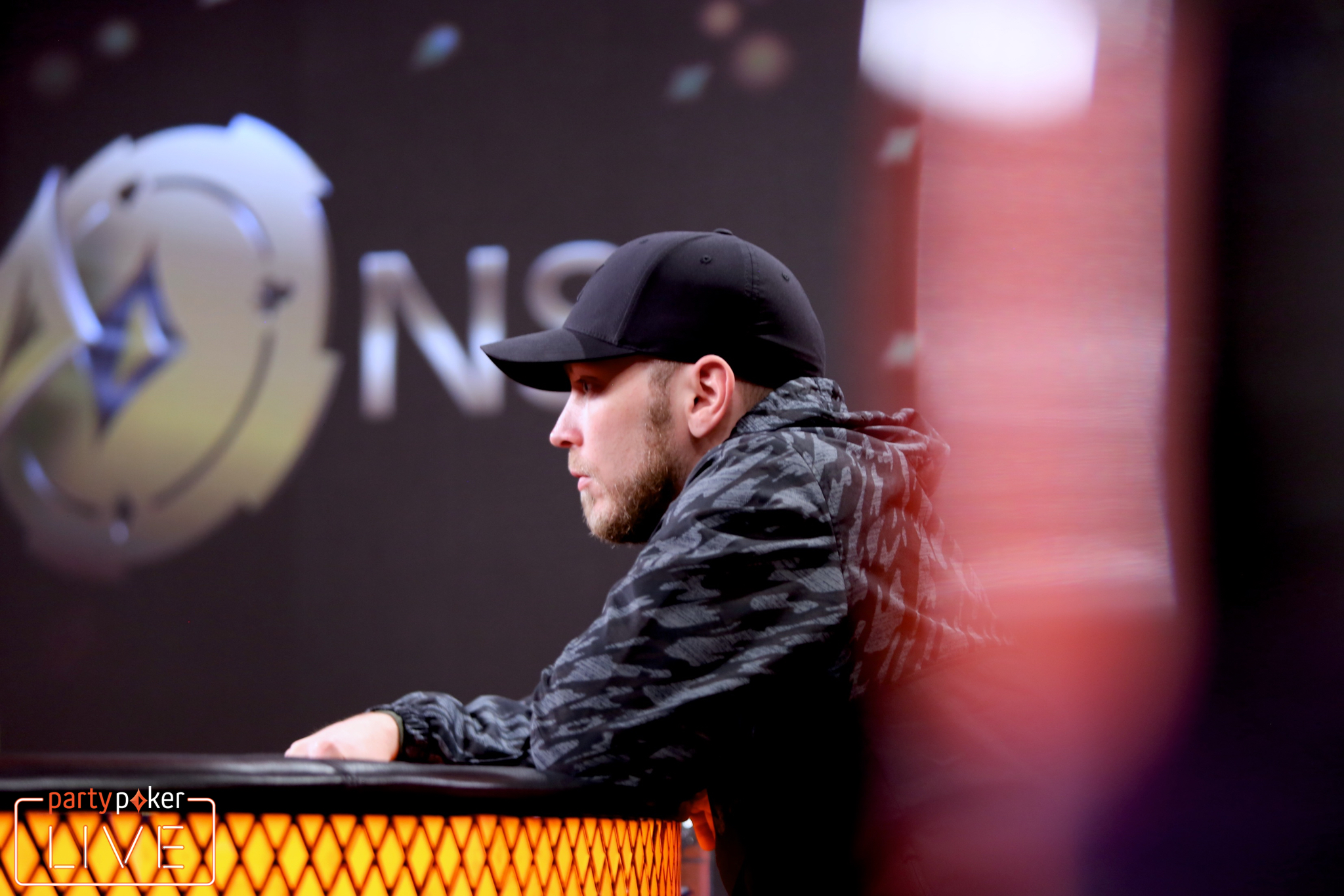 Another heads up small blind vs. big blind limp-check started what was to be James Romero's final hand.  Anton Suarez completed with
and Romero checked his
.  The flop came down
and Suarez led his set for 3,000,000, flat calling when Romero raised to 10,000,000.  Suarez went into check-call mode for the rest of the hand, for 20,000,000 on the
turn and, after a lengthy period of consideration on Romero's part, for 42,000,000 (all in) on the
river.
Being snap-called on the river, Romero tapped the table and made his way to pick up his $420,000 third place prize.
| Player | Chips | Change |
| --- | --- | --- |
| Christian Rudolph | 252,500,000 | 13,500,000 |
| Anton Suarez | 189,500,000 | -17,500,000 |
| James Romero | 76,500,000 | -5,500,000 |
Another limp-check small to big blind started this hand, James Romero calling with
, Christian Rudolph opting to see the flop with
.  Romero check-called Rudolph's 5,500,000 bet on the
flop, then led out big for 28,000,000 on the
turn.  After a pause, Rudolph made the call.  The river brought the
. Romero used a timebank card before checking, and another before folding to Rudolph's 30,500,000 river bet.
You're all caught up!
No more pages to load