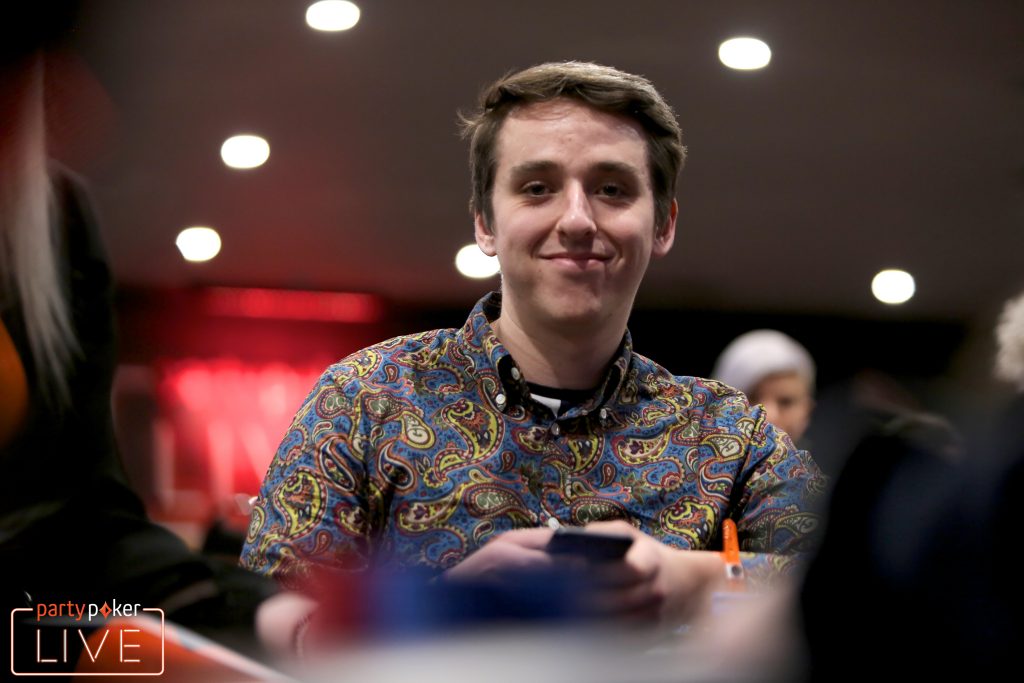 Anton Suarez, now he has a stack going, is getting busy preflop. He did so with
in the hijack, raising to 3,500,000, called by big blind Jack Hardcastle.
Hardcastle hit top pair on the
flop and led out for 3,500,000. Call.
Turn:
. Hardcastle led again, this time for 8,500,000. After a virtuoso display of speed chip riffling, Suarez called again.
River:
, bringing in the straight and flush and stopping Hardcastle in his tracks.  He checked and Suarez bet 16,000,000, uncalled.