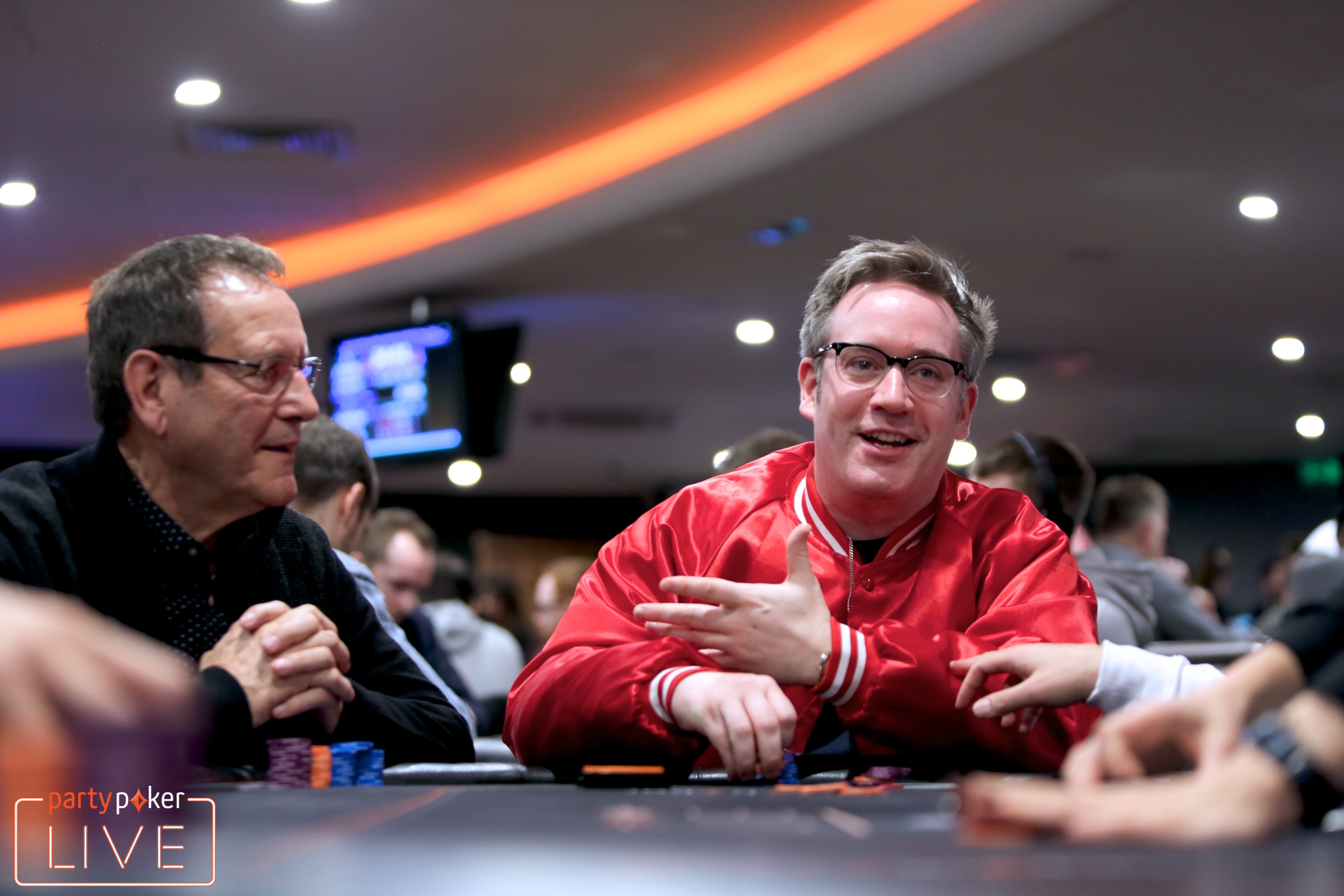 Joao Vieira opened the hand with a raise to 250,000 from early position before Sam Grafton three-bet to 625,000 from middle position. Joao Simao, who has been battling with Grafton all day today, cold four-bet to 1.3 million. This got rid of the button, blinds, and Vieira but not Grafton. Grafton five-bet to 2.8 million. Simao thought about it for a bit, used a time extension card, and shoved for 8.6 million. Grafton did a quick double-check on his cards before he called.
Sam Grafton:

Joao Simao:
The flop of [Kh10h10s] hit Simao but it wasn't enough to take the lead. Grafton asked for a queen on the turn for a sweat but instead got the
; still giving Simao some additional outs. The
on the river was a blank and Simao hit the rail.
Grafton, meanwhile, has almost 19 million in chips which should be enough to call the Englishman the chip leader of the partypoker MILLIONS UK Main Event.
Keith Lehr had lost the majority of his chips just before the break and parted ways with the remained shortly after.
According to Tom Hall, Lehr shoved with
only to get called in two spots; Jack Sinclair in the small blind and Georgy Philippovich in the big blind. The blinds checked it down and Sinclair won with pocket nines.
| Player | Chips | Change |
| --- | --- | --- |
| Weijie Zheng | 12,850,000 | 4,620,000 |
| Oskar Prehm | 11,000,000 | 10,000,000 |
| Andrew Graham | 10,500,000 | -200,000 |
| Daniel Ondejka | 10,200,000 | 2,500,000 |
| James Romero | 9,840,000 | -3,660,000 |
| Roberto Romanello | 9,790,000 | 4,230,000 |
| Anton Suarez | 9,700,000 | 1,400,000 |
| Florian Lohnert | 9,650,000 | 5,450,000 |
| Marvin Rettenmaier | 9,500,000 | 5,100,000 |
| Arsenii Karmatckii | 9,150,000 | 5,150,000 |
| Sam Grafton | 9,000,000 | 1,000,000 |
| Georgy Philippovich | 8,900,000 | 1,000,000 |
| Ondrej Goetz | 8,400,000 | 7,400,000 |
| Joao Simao | 8,200,000 | 1,700,000 |
| Kevin Rabichow | 7,950,000 | 6,215,000 |
| Andreas Wiborg | 7,600,000 | 2,700,000 |
| Nathan Watson | 7,300,000 | 2,800,000 |
| Sergi Reixach | 6,600,000 | -1,020,000 |
Level
Level 15
Blinds
60,000 / 120,000
Big Blind Ante
120,000
The partypoker MILLIONS UK Main Event is on a one-hour dinner break. The remaining 82 players return to a new level of 60,000/120,000 when play resumes, 22 from the money.
N.B. When they return, live updates will run with the same 36 minute delay as the live stream.
With players about to head off on a one-hour dinner break, it folded to Kristen Bicknell in the hijack, who moved all in for 1,350,000.  Neighbour Kuljinder Sidhu considered her shove and then moved in over the top. This got them heads up and all five board cards:
Bicknell:

Sidhu:
The board ran out
. Bickness is now free to go for dinner unencumbered by thoughts of the approaching bubble (or jump into the High Roller Finale that has just started).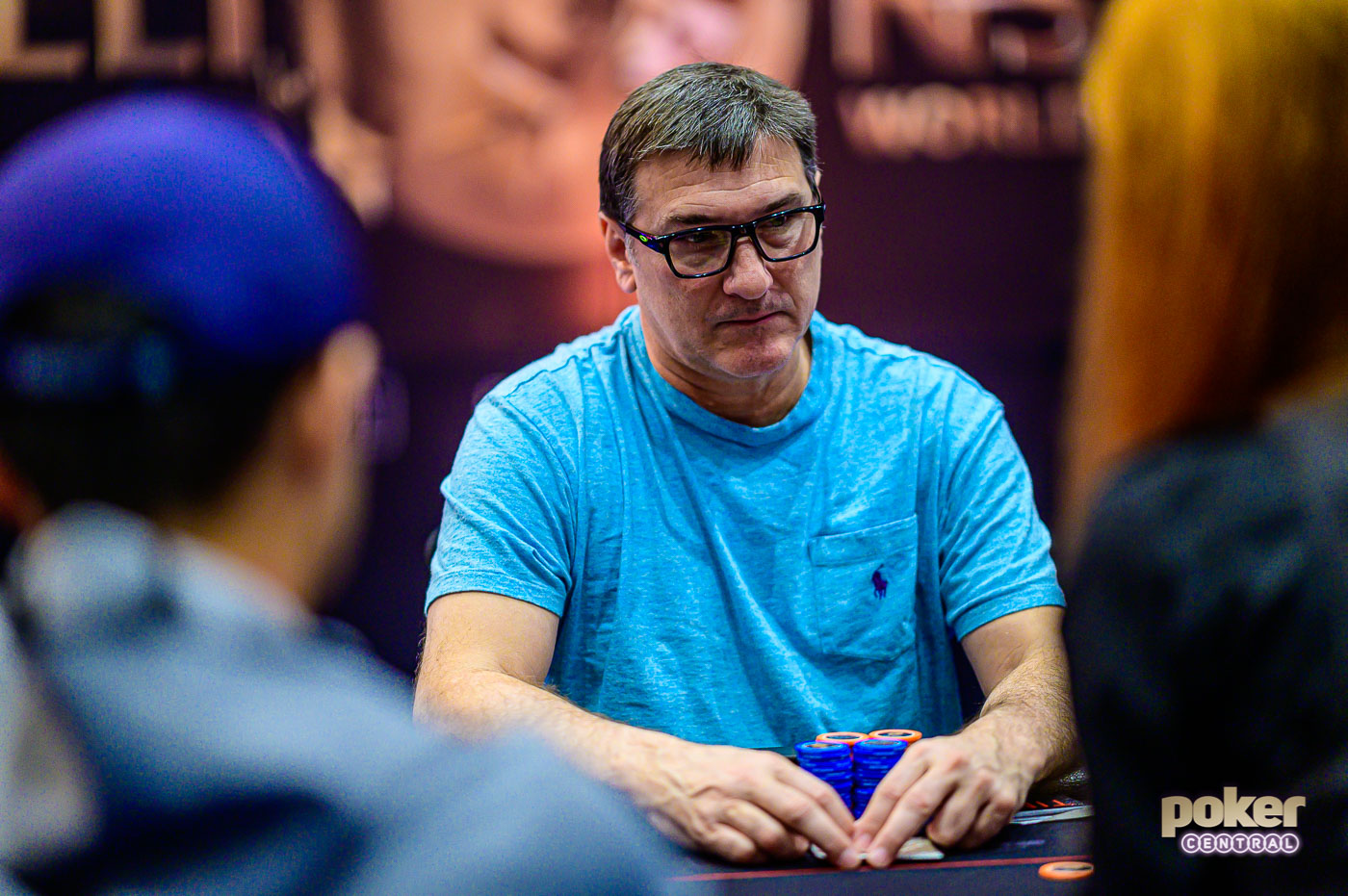 When we arrived, the chips were already flying into the middle on the flop. After the hand was over, Lehr shared the details of the hand despite being the one on the losing end of it.
After a raise to 225,000 from late position, Anthony Kennedy three-bet from the small blind to 575,000. Big blind Keith Lehr cold four-bet to 1.4 million and the initial raiser gave up. Kennedy called.
The flop came
and the two, who had effectively 1.4 million behind, got their chips in the middle.
Keith Lehr:

Anthony Kennedy:
The
on the turn and
on the river saw Lehr part ways with the majority of his chips, the longtime grinder had just 350,000 left after the hand was over.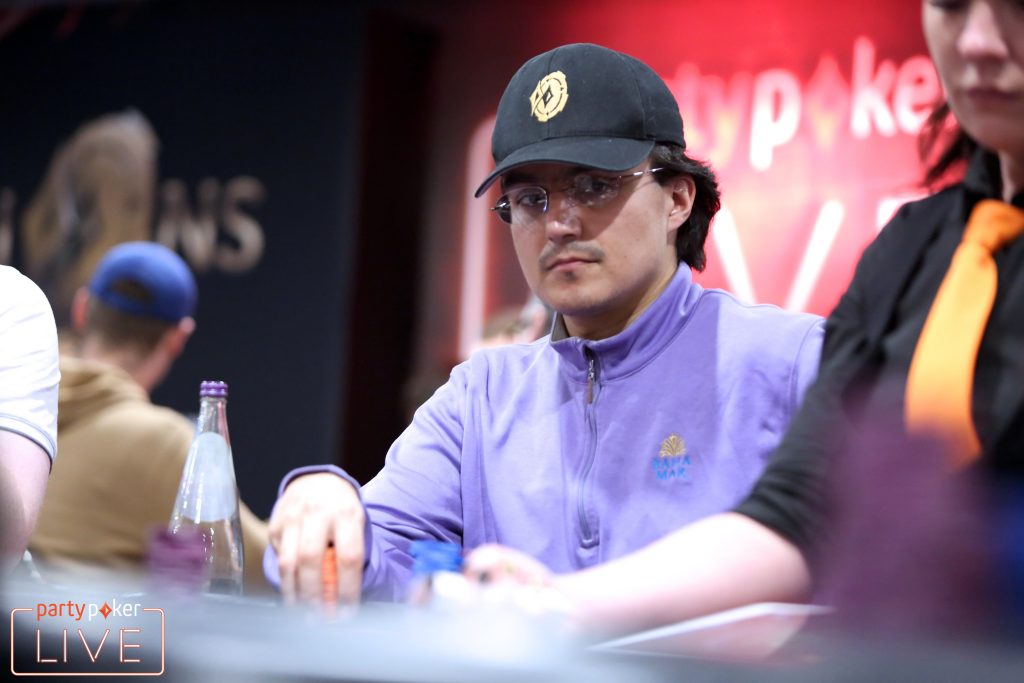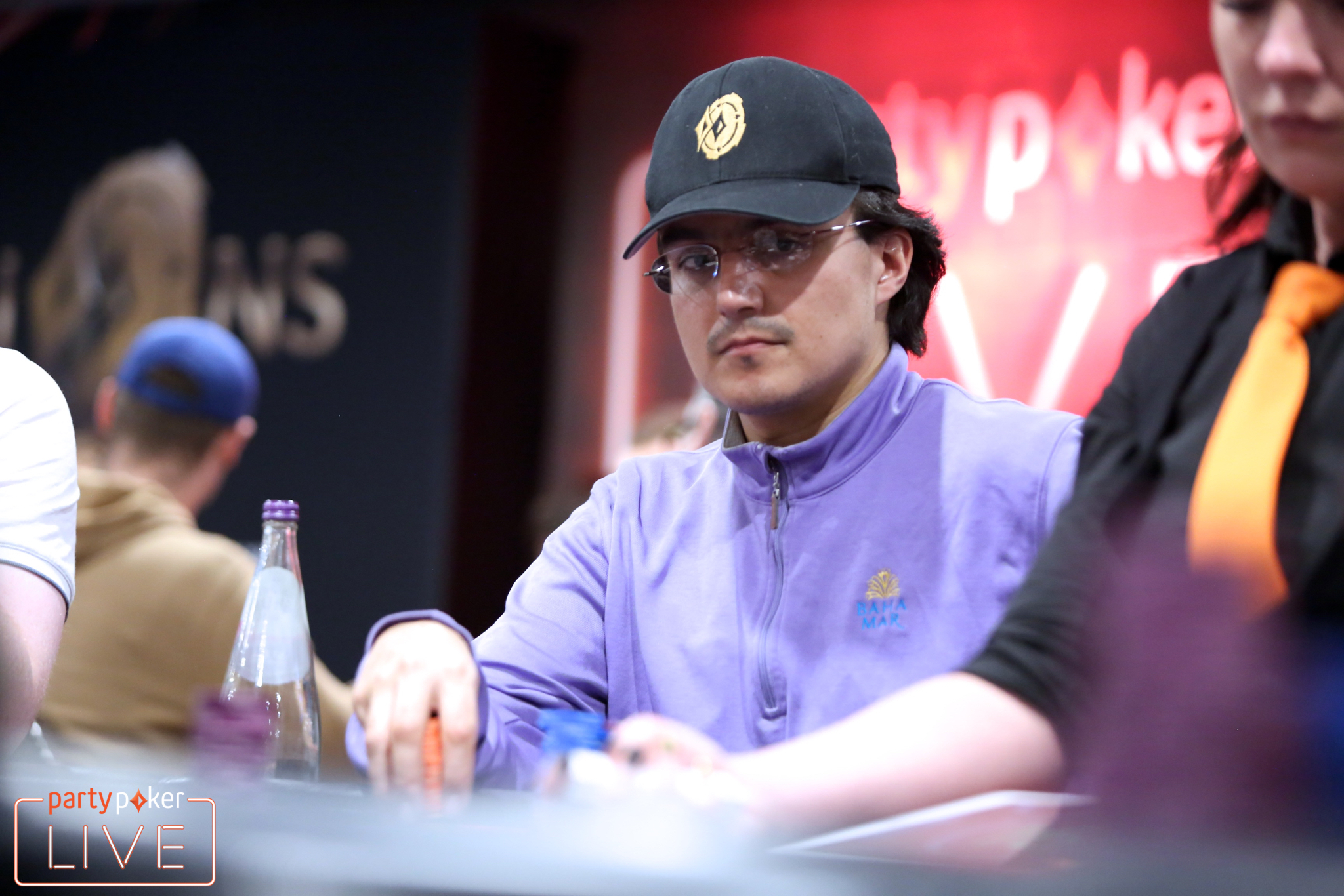 A crucial pot for Carlos Chadha just now. Heads up with early chip leader Andrew Graham (who'd called his prelflop three-bet to 750,000 in position), Chadha led 450,000 on a
flop.  Graham decided to exert maximum pressure on his opponent, who had less than 2,000,000 behind, and moved forward a tower of blue 100,000 chips, setting him in.
Chadha had flopped top set with
and was going absolutely nowhere.  Still, he faced Graham's
and urged the dealer to get it over with, saying, "Don't make a sweat!"
The
and
fell on the turn and river. Chadha made an, "Ooooh," sound and doubled through.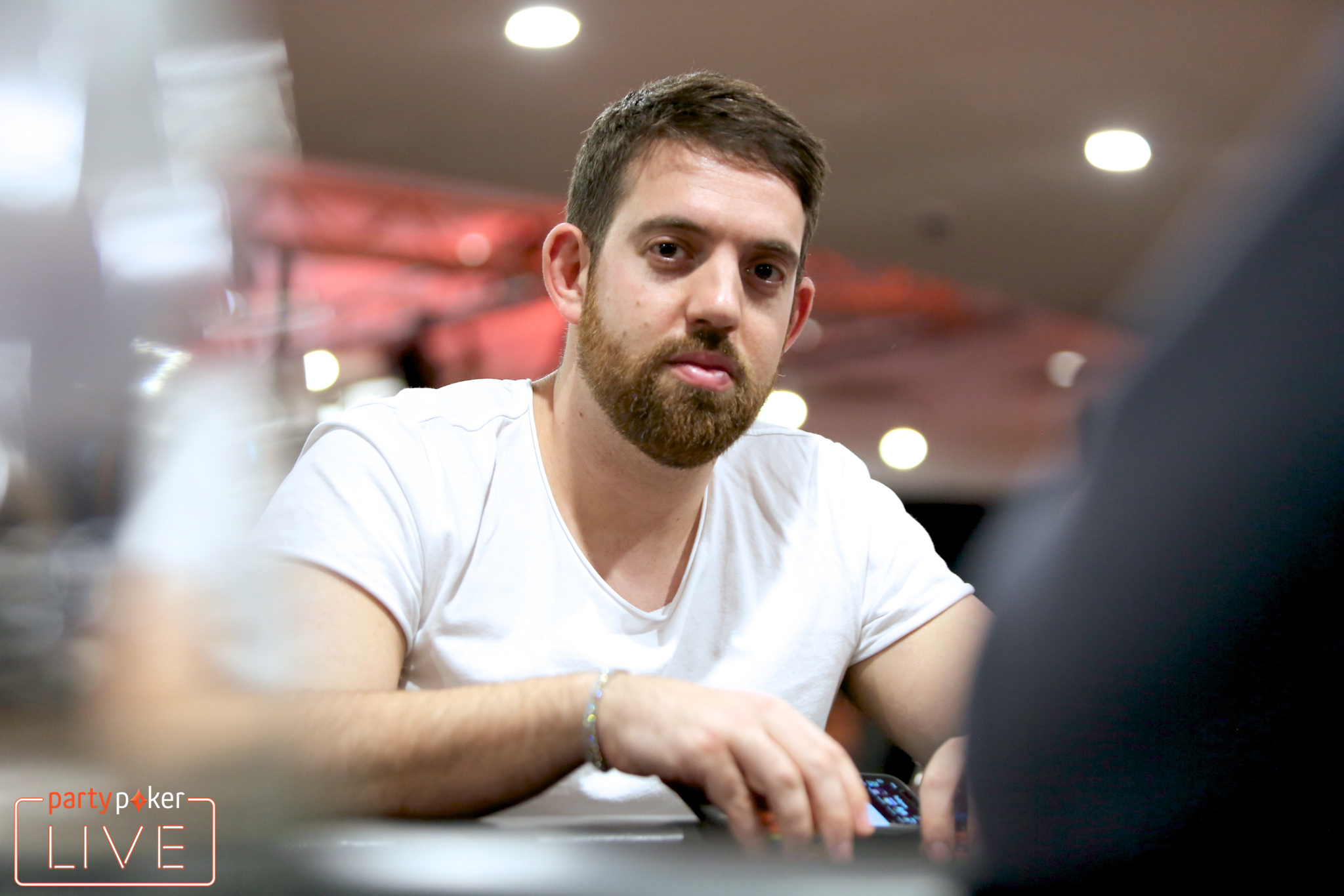 Mauricio Ferreira Pais opened the pot with a raise to 125,000 and James Romero called from the hijack. Luke Schwartz squeezed all in for his last 900,000 from the button and the blinds folded. Pais and Romero called.
The flop of
was checked by Pais and Romero but there went some money in the side pot on the
turn as Pais check-called a bet of 425,000. The
on the river saw them check and Schwartz, who had already grabbed his jacket, announced he had ace-high.
Mauricio Ferreira Pais:

James Romero:

Luke Schwartz:
As Schwartz exited, Romero started stacking again, adding more to his already enormous stack.
You're all caught up!
No more pages to load