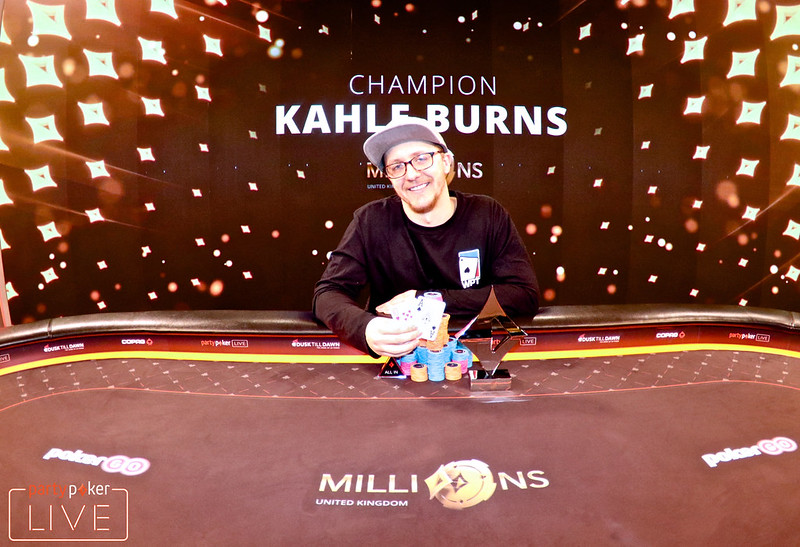 Kahle Burns, who won the $25,500 Super High Roller last night, opened the action with a raise to 50,000 from middle position. His neighbor Andreas Christoforou three-bet to 160,000 from the hijack and all other players moved out of the way. Burns called out of position.
Both players checked on
so the
on the turn was seen for free. Burns bet 90,000 and Christoforou called.
The
completed the board and Burns bet around 600,000 in chips with just 5,000 behind. Christoforou shoved and Burns called for his last 5,000 playing the board with his flopped set of
. Unfortunately for Burns, Christoforou had
for the higher straight and collected the pot.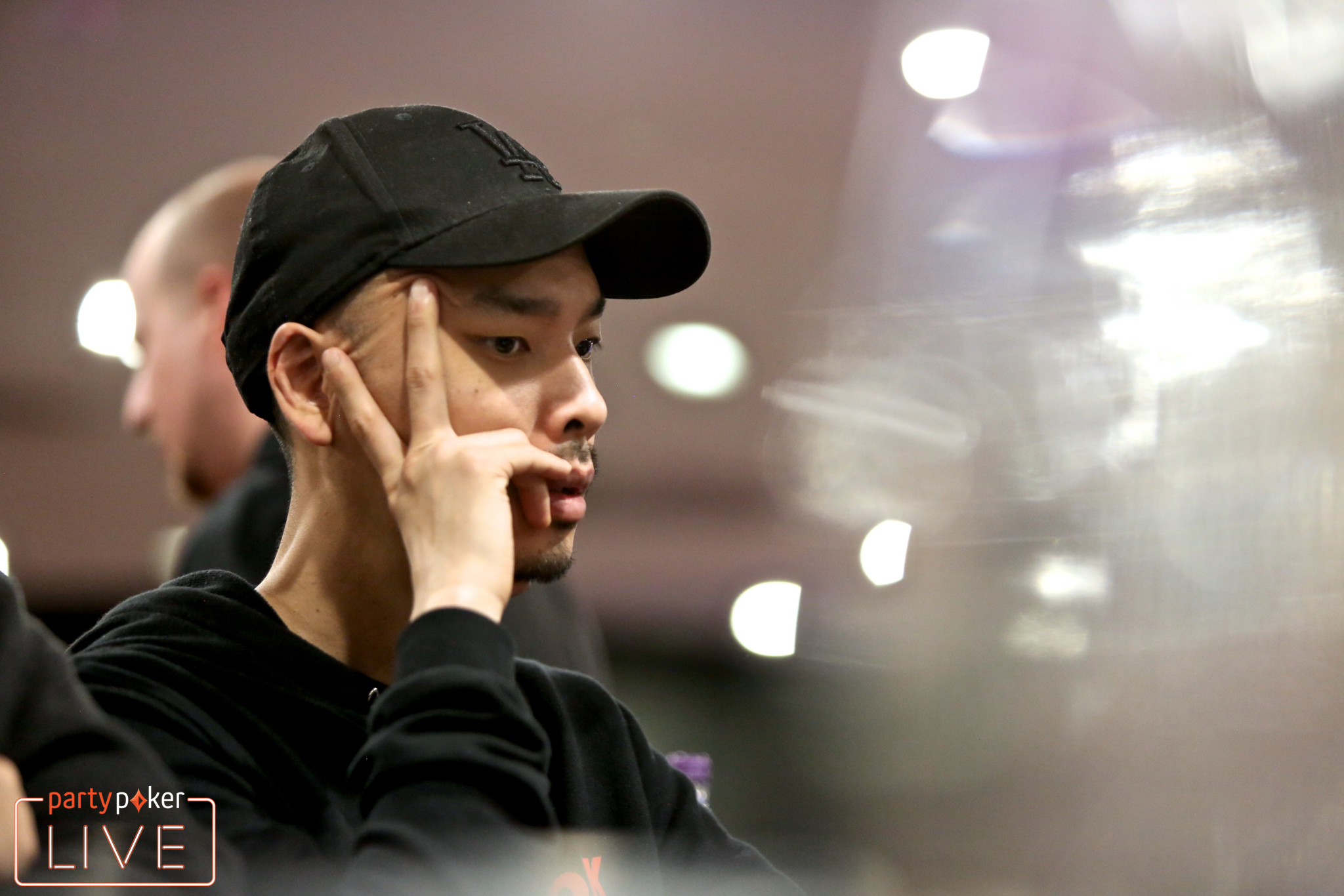 Chino Rheem was nowhere to be seen anymore, as his seat was empty. Luckily, Dominik Panka and Kamil Lewandowski were kind enough to share the details of Rheem's bust-out hand.
Rheem opened under the gun for 55,000 and small blind Lewandowski called.
The flop came
with two spades and Lewandowski check-raised Rheem's 90,000 continuation bet to 260,000. Rheem called in position.
The off-suit
on the turn was checked through by the two before another off-suit
completed the board. Lewandowski bet 525,000 and Rheem shoved for about 1.3 million. Lewandowski called instantly as he had a full house with
while Rheem tabled
for the missed straight draw.
Maria Lampropoulos saw off a 1,204-strong field back in 2017 to win the first MILLIONS event for £1,000,000 and is looking at a second deep run here this year.  She just took a chunk of chips from Michael Zhang who gave it maximum firepower but ran into a real hand:
We caught Zhang leading from the big blind on a board of
for 285,000 into a pot of around that.  His sole opponent Lampropoulos made the call (with 635,000 behind).
The river brought the
.  Zhang now set her all-in, and she swiftly called, tabling
for the rivered flush.  Zhang's rivered pair with his
was no match for that, and he paid her the chips.
Arran Fletcher opened the action with a raise under the gun plus one for 45,000. Thomas Boivin, his neighbor, called and so did Getner Taye Kassa on the button.
Nicola Angelini squeezed from the small blind to 445,000 with 20,000 behind. The big blind folded but initial raiser Fletcher shoved for 490,000. Boivin folded and so did Kassa after having asked how much it was exactly. Angelini committed his final 20,000 as well.
Arran Fletcher:

Nicola Angelini:
Fletcher saw the best hand he pretty much could hope for, but still it wasn't enough as the board came
. Fletcher was left with 25,000 but lost that shortly after.
Benjamin Chalot, who won the 2019 partypoker MILLIONS Online, is tackling the Main Event here in Nottingham. The Frenchman overcame 2,108 opponents in the $20 million guaranteed online event winning $2,259,113, but has just had his live chip stack dented by Kamil Lewandowski on Day 1.
Lewandowski was all-in preflop for 750,000 with
, vs. Chalot's
, and the overpair stayed ahead over the
board.
"Both of those hands had one out left," offered Chino Rheem.  "You guess what I got?"
Level
Level 7
Blinds
10,000 / 20,000
Big Blind Ante
20,000
After six levels of play, a one-hour dinner break just commenced. Right now, 170 players have registered for Day 1b, the same number as yesterday's Day 1a total. Of those 170, just 130 go and have a bite right now. Live reporting from the partypoker MILLIONS UK Main Event resumes in one hour.
On the table of death, two players recently ran out of chips. But the table hasn't gotten any easier for those still there as two top pros filled the vacant seats.
Alex Foxen's former spot at the table was empty for just a little bit before Igor Kurganov sat down. After Tamer Kamel's departure, Benjamin Pollak took his seat making the table as stacked as ever.
A big pot mid Level 6 has propelled Andrea Fossati up over 3 million in chips after he proved to table 44 that Andrew Graham can lose big pots after all.  Graham three-bet preflop (35,000 to 146,000), called by Andrea Fossati alone.
Flop:
.  Graham led out for 105,000, called by Fossati.
Turn:
. Graham checked and Fossati now bet 225,000.  Call.
River:
.  Graham checked again; Fossati threw in 375,000 with little delay.  A slightly longer delay, and Graham made the call, but mucked when he saw Fossati's
.
"He died a slow death to be honest," Rainer Kempe's former neighbor said. The German high roller's last hand had him jam the low jack for his last eight big blinds with ace-ten. Unfortunately for Kempe, the big blind woke up with ace-king and saw that hand hold up.
Besides Kempe, also Will Kassouf and Philipp Gruissem have left the tournament – though details are absent at this time. All three have the option to buy back in again if they have a spare $10,300 laying around somewhere.
You're all caught up!
No more pages to load