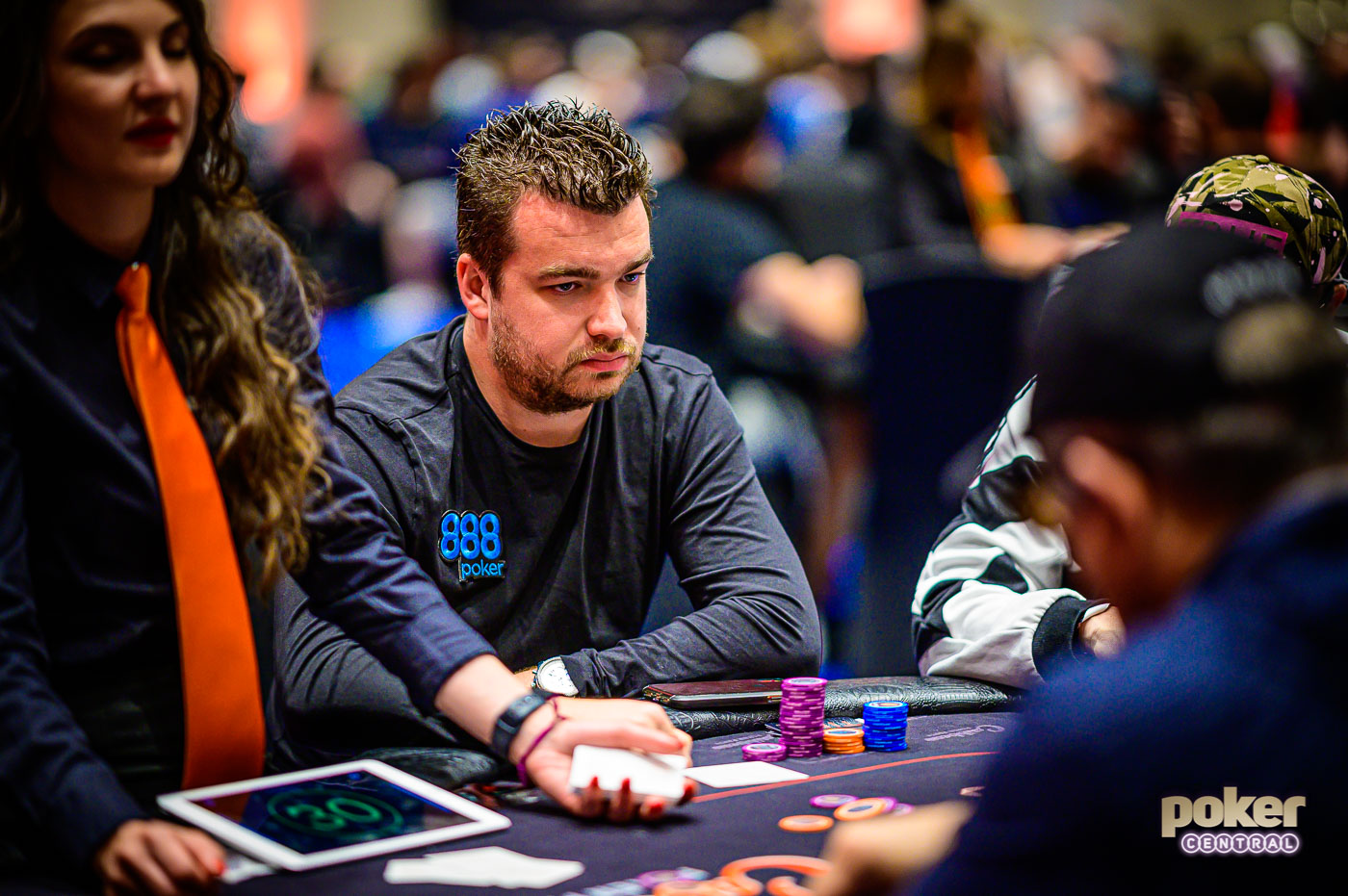 When we arrived, the chips were all in the middle and Moorman was already busy getting up.
From some of the table banter following the hand, we understood that Moorman (under the gun) fired all three streets on [5c9d10s]
. Sitting out of position in the big blind, Morten Klein check-called all three streets holding
. Moorman's
proved no good.