level
Level 22
Blinds
300,000 / 600,000
big blind ante
600,000
players remaining
1
entrants
95
Posted January 11, 2020 at 18:40 by Frank Op de Woerd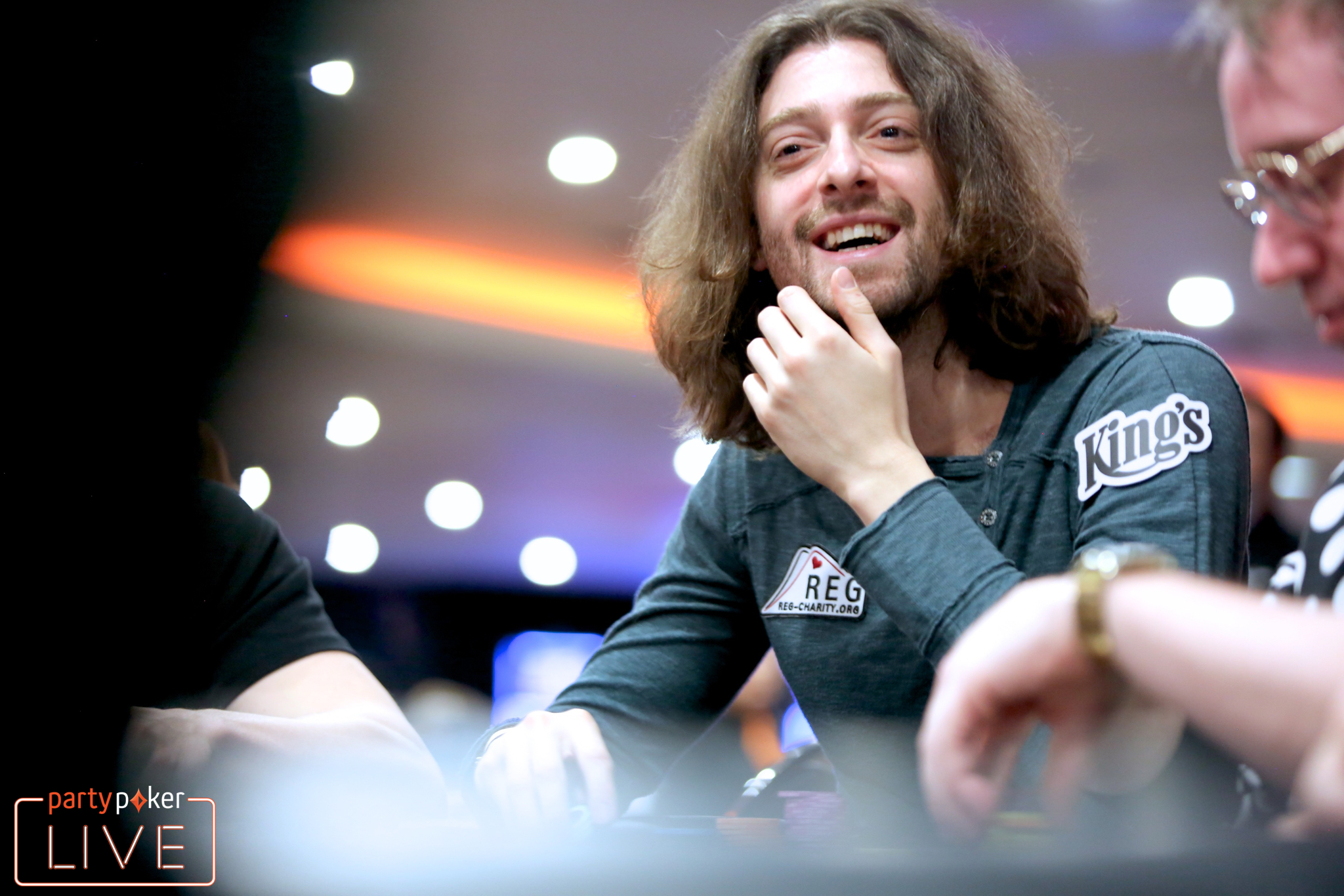 Day 1 of the partypoker MILLIONS UK High Roller Finale attracted just 25 players and a possible overlay loomed for partypoker. With a million dollars guaranteed, the tournament was in need of 75 more players or the organizers would need to pay out of pocket to make up the difference.
What seemed like a daunting task proved not as much of a problem as one might have expected at the start of the day. Before play got underway on Day 2 of the $10,300 event, several new players had signed up. And with four levels of time for players to sign up or reenter, players kept showing up. As more players busted from the Main, more players signed up for the high roller. By the time registration closed, a massive 70 more entries were done for 95 total. Still five shy of the 100 needed to make the guarantee, but it was close.
The $1,000,000 prize pool will be divided over 13 places paid with a min cash worth $25,000. The top prize is $250,000 with the runner-up taking home $165,000 while bronze gets $115,000.
partypoker's own John Duthie was the first player to sign up for the event on Day 1 and faired well on Day 2 as well. He led the tournament in the first break and found himself at the top of the leaderboard throughout the day. Duthie was joined by the likes of Alex Foxen, Igor Kurganov, and Kahle Burns atop the counts throughout the day and all would make it to Day 3. After the 14th level wrapped up, 17 players remained and the bagging and tagging got underway.
Day 3 of the event gets underway at noon with the remaining players soon playing the bubble. Play starts with blinds at 60,000 and 120,000. Igor Kurganov leads with 15,100,000 in chips, followed by partypoker's Joao Simao (10,730,000) and John Duthie (9,995,000). Tibor Nagygyorgy (1,850,000), Sirzat Hissou (2,210,000), and Fahad Althani (2,370,000) find themselves the shortest of the bunch with Anatoly Filatov and Kristen Bicknell also in unsafe waters still.
| | | | | | |
| --- | --- | --- | --- | --- | --- |
| Table | Seat | Player | Country | Chip Count | Big Blinds |
| 32 | 1 | Anatoly Filatov | Russia | 2,600,000 | 22 |
| | 2 | Joni Jouhkimainen | Finland | 2,800,000 | 23 |
| | 4 | Sirzat Hissou | Germany | 2,210,000 | 18 |
| | 5 | Michael Sklenicka | Czech Republic | 6,285,000 | 52 |
| | 6 | Daniel Rezaei | Austria | 5,025,000 | 42 |
| | 8 | Kahle Burns | Australia | 5,315,000 | 44 |
| | | | | | |
| 33 | 1 | John Duthie | United Kingdom | 9,995,000 | 83 |
| | 2 | Igor Kurganov | Russia | 15,100,000 | 126 |
| | 4 | Tibor Nagygyorgy | Hungary | 1,850,000 | 15 |
| | 5 | Bruno Fitoussi | France | 4,350,000 | 36 |
| | 6 | Joao Vieira | Portugal | 7,800,000 | 65 |
| | 8 | Luke Reeves | United Kingdom | 4,075,000 | 34 |
| | | | | | |
| 34 | 1 | Fahad Althani | United Kingdom | 2,370,000 | 20 |
| | 2 | Alex Foxen | United States | 8,925,000 | 74 |
| | 5 | Kristen Bicknell | Canada | 2,625,000 | 22 |
| | 6 | Joao Simao | Brazil | 10,730,000 | 89 |
| | 8 | Marcel Luske | Netherlands | 2,995,000 | 25 |
| Player | | Chips | Change |
| --- | --- | --- | --- |
| Igor Kurganov | | 15,100,000 | 0 |
| Joao Simao | | 10,730,000 | 0 |
| John Duthie | | 9,995,000 | 0 |
| Alex Foxen | | 8,925,000 | 0 |
| Joao Vieira | | 7,800,000 | 0 |
| Michael Sklenicka | | 6,285,000 | 0 |
| Kahle Burns | | 5,315,000 | 0 |
| Daniel Rezaei | | 5,025,000 | 0 |
| Bruno Fitoussi | | 4,350,000 | 0 |
| Luke Reeves | | 4,075,000 | 0 |
| Marcel Luske | | 2,995,000 | 0 |
| Joni Jouhkimainen | | 2,800,000 | 0 |
| Kristen Bicknell | | 2,625,000 | 0 |
| Anatoly Filatov | | 2,600,000 | 0 |
| Fahad Althani | | 2,370,000 | 0 |
| Sirzat Hissou | | 2,210,000 | 0 |
| Tibor Nagygyorgy | | 1,850,000 | 0 |
| Benjamin Pollak | | Busted | 0 |
| Christoph Vogelsang | | Busted | 0 |
| Ryan Riess | | Busted | 0 |
| Niall Farrell | | Busted | 0 |
| Max Silver | | Busted | 0 |
| Roberto Romanello | | Busted | 0 |
| Bertrand Grospellier | | Busted | 0 |
| Morten Klein | | Busted | 0 |
| Fabrizio Gonzalez | | Busted | 0 |
| Christopher Fraser | | Busted | 0 |
| Matas Cimbolas | | Busted | 0 |
| Manuel Ruivo | | Busted | 0 |
| Dimitar Danchev | | Busted | 0 |
| Preben Stokkan | | Busted | 0 |
| Govert Metaal | | Busted | 0 |
| Felix Bleiker | | Busted | 0 |
| Bartlomiej Machon | | Busted | 0 |
| Christopher Kromidias | | Busted | 0 |
| Per Siden | | Busted | 0 |
| Martin Mathis | | Busted | 0 |
| Paul Byrne | | Busted | 0 |
| Thomas Hall | | Busted | 0 |
| Christopher Kyriacou | | Busted | 0 |
| Ian Gascoigne | | Busted | 0 |
| Bartolomiej Machon | | Busted | 0 |
| Stan Topol | | Busted | 0 |