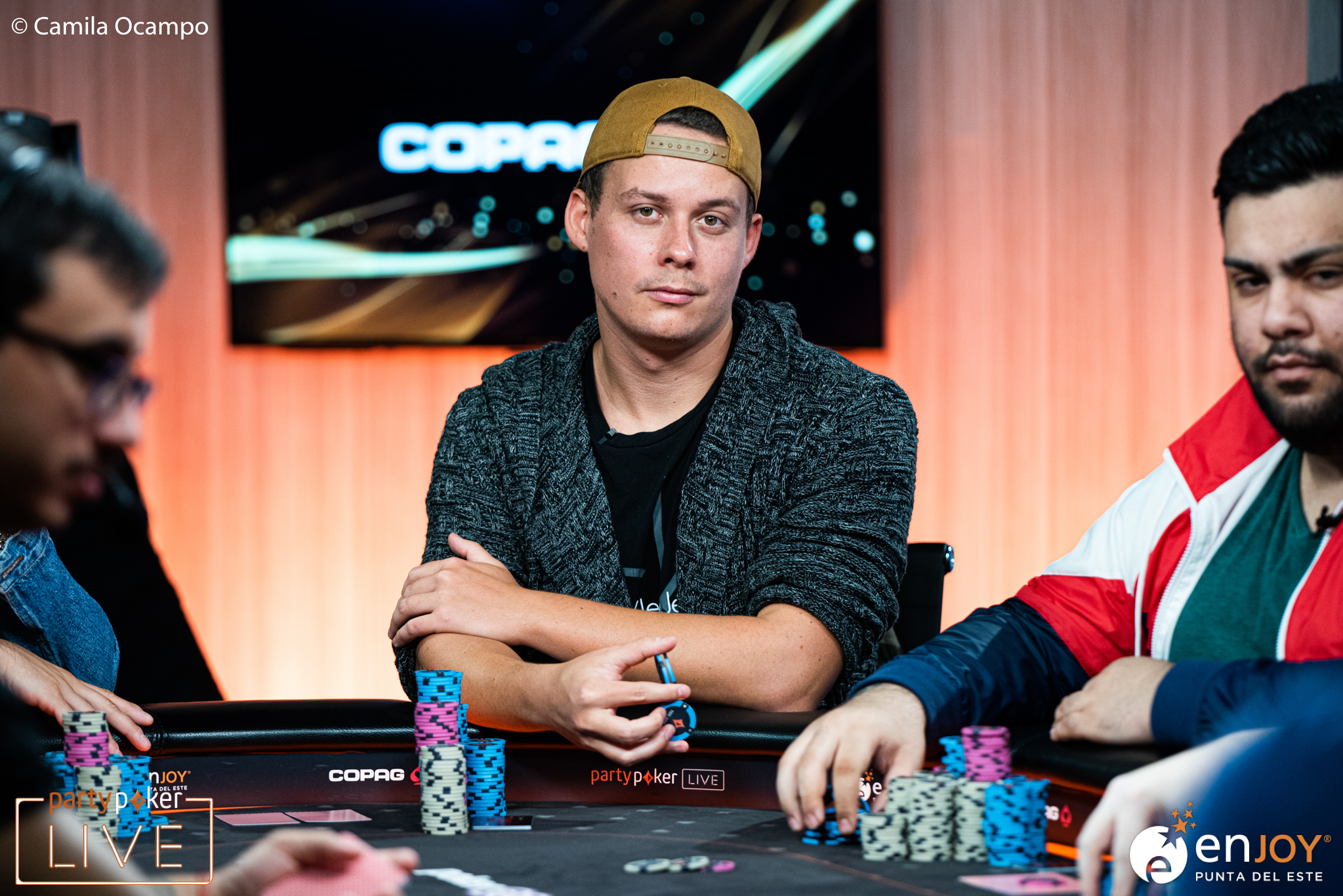 Daniel Rezaei raised to 5,000,000 from the cutoff and it folded to Fabian Gumz in the big blind. He pushed all in for 60,000,000 and Rezaei called.
Fabian Gumz:

Daniel Rezaei:
The board ran out
and Rezaei had the best hand when all cards were dealt.
Gumz had to exit in 4th place and he has to settle for $310,000.
| Player | Chips | Change |
| --- | --- | --- |
| Fabio Colonese | 176,000,000 | -1,000,000 |
| Daniel Rezaei | 145,000,000 | 62,000,000 |
| Pablo Silva | 135,500,000 | -1,500,000 |
| Fabian Gumz | Busted | -47,500,000 |