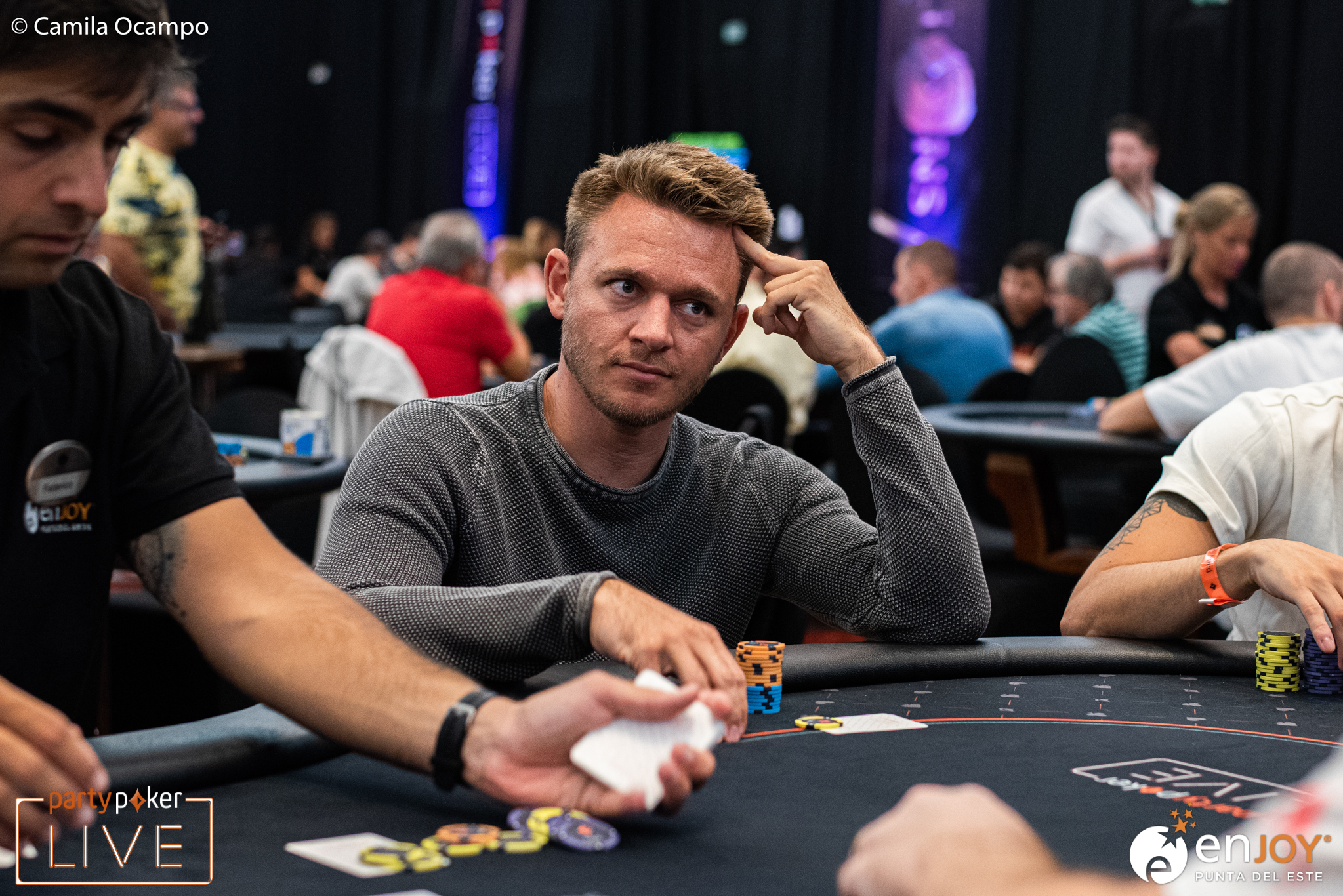 When we arrived, the river was already out in a big pot between Robert Heidorn (small blind) and his neighbor on the button.
After the hand was over, we were told the button had opened, and Heidorn had three-bet. The button had called a bet on the
flop and a bet of over 800,000 on the
turn.
Once we got there, the
had completed the board and Heidorn bet 1,075,000. His opponent on the button tanked for some five minutes and seemed genuinely unsure of what to do next. Then, out of nowhere, he shoved. Heidorn folded almost immediately.
The button slammed his
on the table and started celebrating. Heidorn was a good sport and gave his opponent a high-five and acknowledged the beauty of the play.
Heidorn continues with a little over 2.2 million.