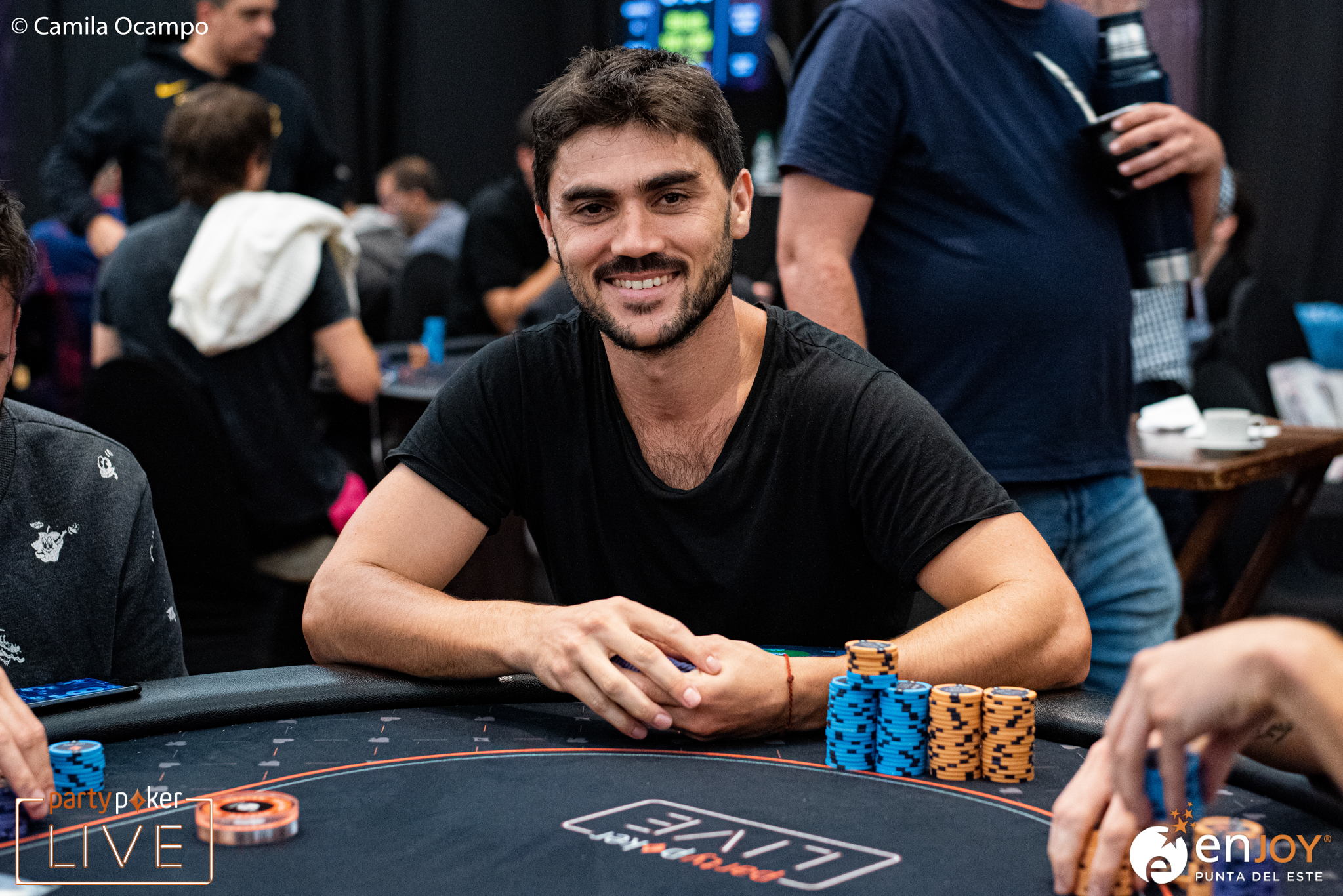 Yehia Ali Lama opened the action raising to 85,000 from middle position. Fabrizio Gonzalez called from the big blind.
The two saw a flop of
and Gonzalez led for 65,000. Lama was quick enough to raise to 180,000. Gonzalez needed only a couple of seconds to three-bet to 415,000. Lama had his 715,000-stack in the middle almost before Gonzalez had committed his reraise.
Gonzalez tanked for a bit, played around with his chips, and said he was about to fold two-pair since he thought he was drawing dead against his opponent's flopped top set of nines.
"You show I show," Gonzalez said. Lama didn't budge just yet.
Gonzalez eventually folded, repeating his request to see some cards in exchange for showing his own that were still in front of him.
Lama showed the
and Gonzalez showed the
.
When the dealer started to push the pot to Lama, he showed the
as well for the flopped king-high flush. Gonzalez didn't show his second card but the table seemed pretty sure the Uruguayan high roller hadn't just folded two pair.