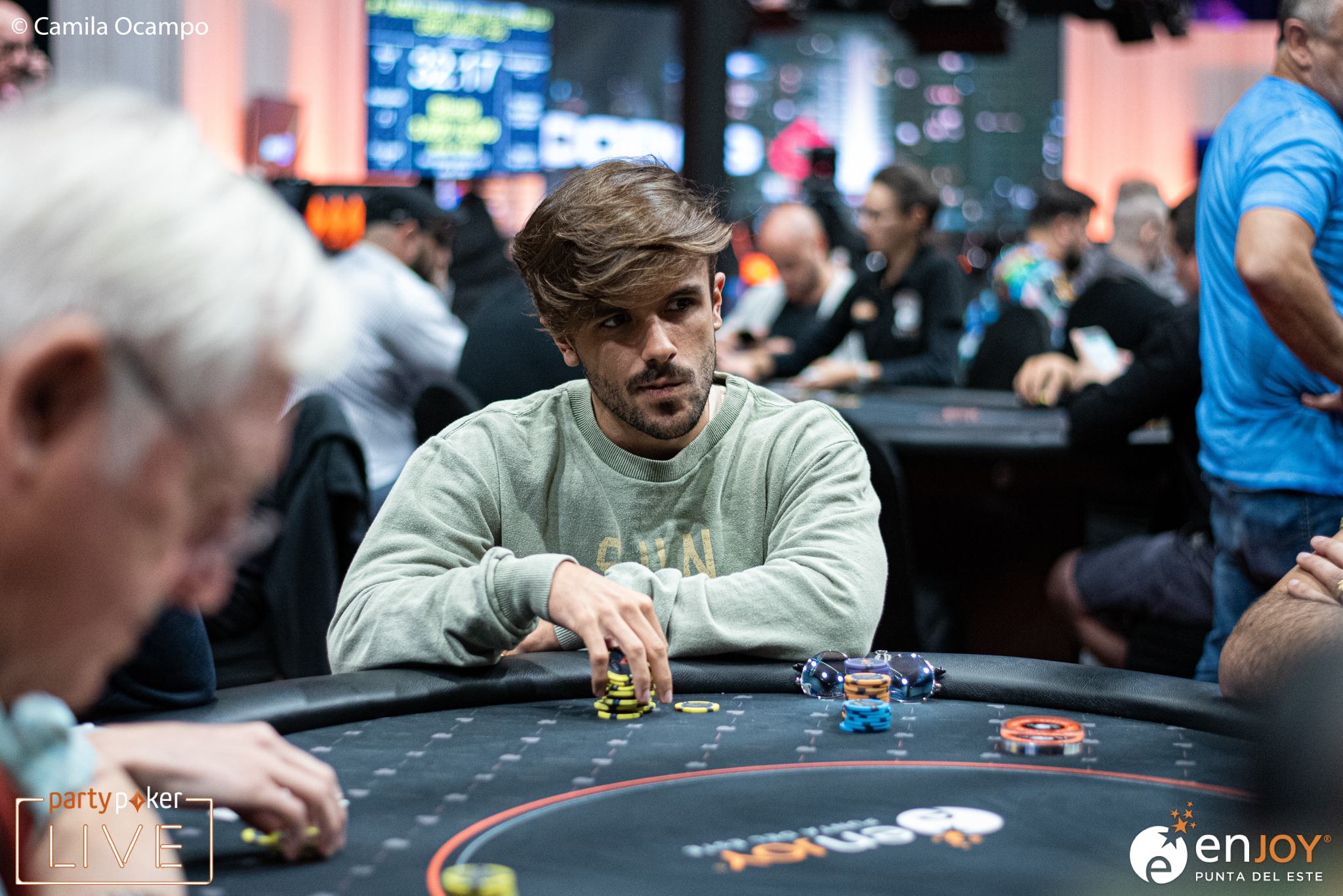 Fabian Gumz and Yuri Dzivielevski just played a ten-minute pot that ended up in an anti-climactic ending where they chopped it up.
Gumz raised from the hijack to 100,000 and a three-bet to 350,000 followed by Dzivielevski from the small blind. Gumz called and the two saw the
flop being dealt.
Both took their time and Dzivielevski bet 225,000. He was called by Gumz and the
was dealt. Both players checked to see the
on the river and Dzivielevski bet all in after a minute. He covered Gumz and the bet was for approximately 750,000.
Gumz thought for a minute and one of the players at his table was done with the hand so he called the clock. The clock was denied and Gumz had time to think and he ended up calling.
Dzivielevski showed
and Gumz chopped with
.