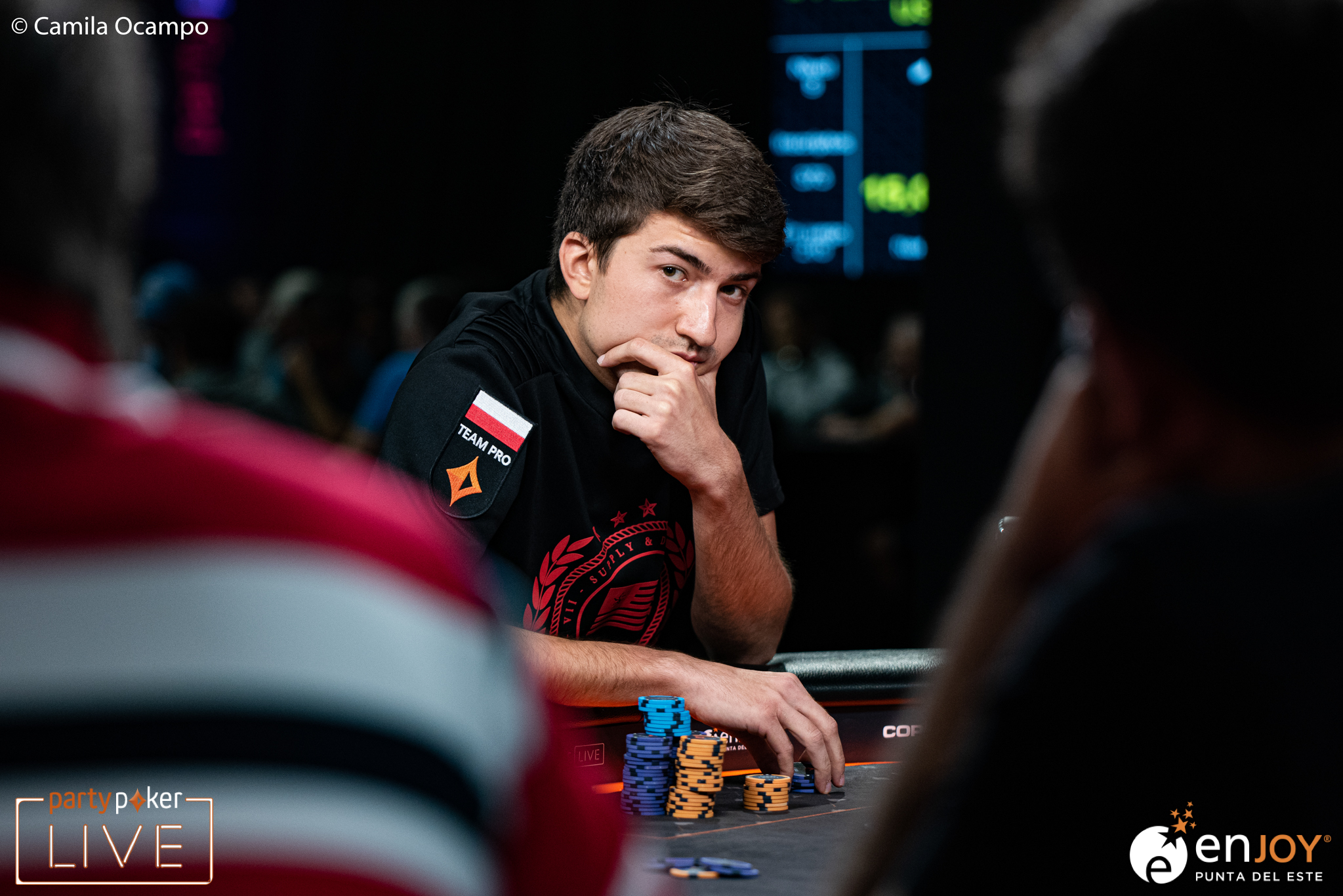 Dzmitry Urbanovich and Marty Mathis are among the big stacks of the 65 remaining hopefuls out of the field of 456, all of which are in the money, eying the top prize of $1,000,000! The action was intense and strenuous on Day 2 as the field of 177 remaining players battled hard for the min cash worth $20,000. Relive the Day 2 action on the PokerGO stream right here or check out the full blog right here.
Andy Viola from Argentina leads the remaining field with a massive stack of 25,175,000. He's followed by Lorenzo Bazei from Brazil, who'll bring 19,800,000 to the table on Day 3. partypoker's Dzmitry Urbanovich collected 17,775,000 in chips.
Other familiar names that have played their way into the money are partypoker's Roberto Romanello (5,500,000), Rainer Kempe (2,750,000), and Chino Rheem (3.7 million).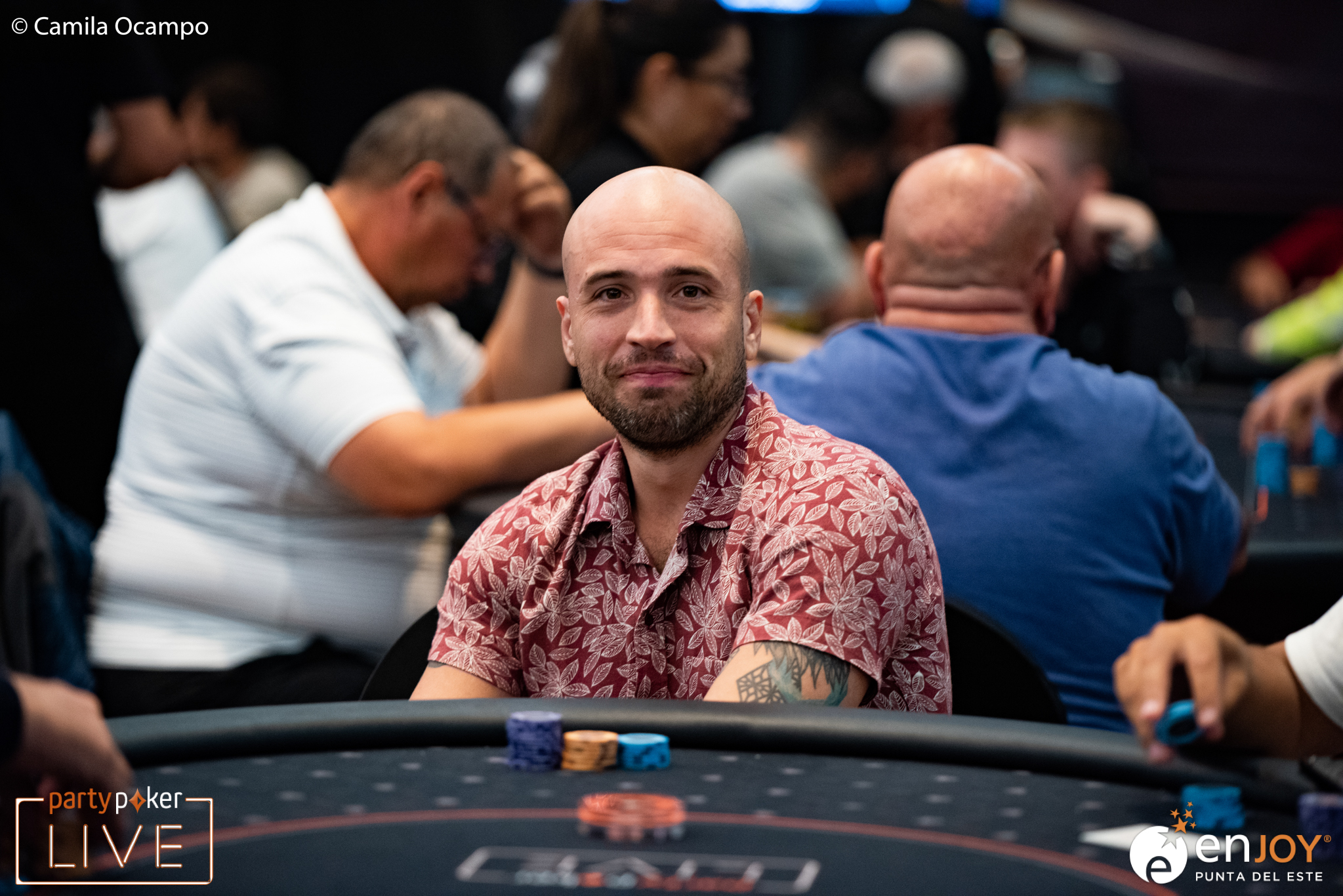 Day 2 of the partypoker MILLIONS South America got underway at noon with 177 players having survived their starting days. Numerous players bought in before play got underway to boost the entries-number, and even more reentered after falling short in the first two levels.
The players kept a close eye on the monitor to see what the number of entries was, as the guarantee dictated a need of 500 or an overlay would be in play. Ultimately, partypoker had to pay a bit out of pocket as their lofty $5,000,000 guarantee was not reached with 456 entries total. Four hundred twenty of those came from the live part, with thirty-six more having entered online.
Fabrizio Gonzalez started the day as the chip leader but would ultimately not make the money. Another player that began as a big stack, defending champion Marty Mathis, faired much better. He flopped quads in a huge pot and busted two players to start a good day. Like he had done in the Super High Roller earlier this week, Mathis battled with countryman Jacob Daniels throughout the day and ultimately came out on top. Daniels saw one big hero-call fail and hit the rail before the day was over.
partypoker chairman Mike Sexton played many of his hands at the feature table. PokerGO subscribers saw him get eliminated by Yuri Dzivielevski with Sexton's ace-jack failing to outdraw Dzivielevski's kings.
Bracelet winner Dzivielevski would not use Sexton's chips to his advantage, as he ultimately ended up bubbling the partypoker MILLIONS South America Main Event. Down to a single big blind, he was all in holding queen-three suited against Jack Sinclair's pocket aces. Besides picking up a gutshot on the turn, he never stood a chance.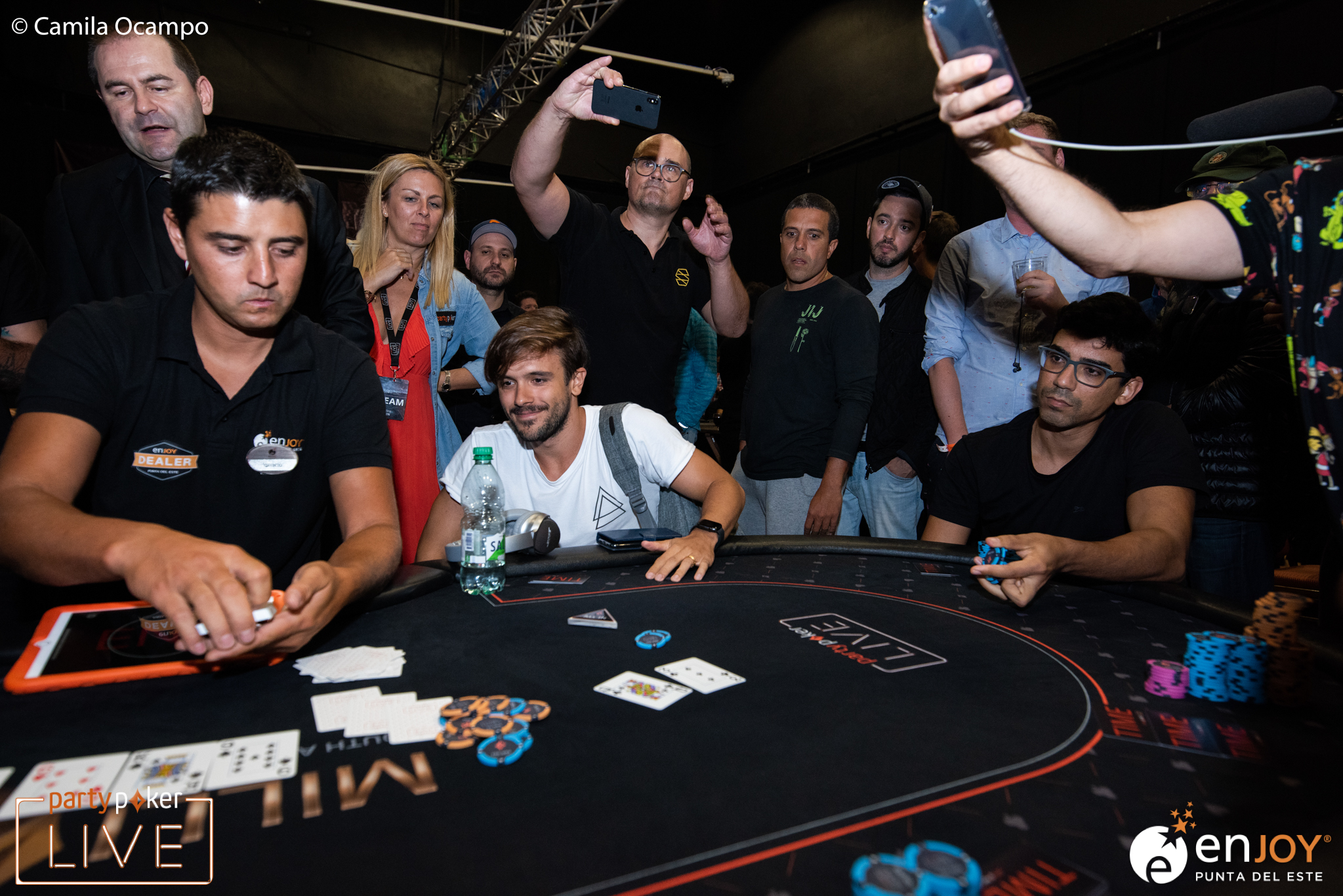 The sixty-five players that made Day 3 are all guaranteed a min-cash of $20,000. The goal is to play down to a final table of eight players or eight levels. Making the final table nets the lucky eight a minimum of $100,000 while the winner takes home a whopping $1,000,000!
With the five online survivors joining the field, the blinds are rolled back to 100,000/200,000 and a 200,000 button-ante. Check back at noon as the partypoker MILLIONS South America Main Event gets into its most exciting stage with cheques getting handed out! New to PokerGO? Subscribe right now to not miss a minute of the action.
An extensive recap of today's action is to follow later.
| Player | Chips | Change |
| --- | --- | --- |
| Andres Viola | 25,175,000 | 0 |
| Lorenzo Bazei | 19,800,000 | 0 |
| Dzmitry Urbanovich | 17,775,000 | 0 |
| Jacques Blit | 13,675,000 | 0 |
| Marty Mathis | 12,750,000 | 0 |
| Felix Bleiker | 12,200,000 | 0 |
| Richard Dubini | 10,925,000 | 0 |
| Luis Gustavo Kamei | 10,225,000 | 0 |
| Roberto Romanello | 5,500,000 | 0 |
| David 'Chino' Rheem | 3,700,000 | 0 |
| Day Kotoviezy | 2,800,000 | 0 |
| Rainer Kempe | 2,750,000 | 0 |
Yuri Dzivielevski was down to just 200,000 and he was all in on the small blind against Jack Sinclair. He found
while Dzivielevski had
.
The board fell
and the Brazilian was eliminated just shy of the money.
There was another all in on another table and a player who wanted to remain anonymous was eliminated with
against
when the board ran out
.
All remaining players are guaranteed $20,000 and continue tomorrow at noon local time.
They're playing 11 hands hand-for-hand now. Still, 62 players remain for the day with 60 making the money. There are numerous players really short, but so far they've avoided busting.
There was an all-in situation on table 69 with two Southern American players. The short stack was all in with
against the
of his opponent. He was barely covered.
The board ran out
and the shorty doubled with the other player having only 275,000 behind.
He was all in the next hand with
himself and he doubled against the
of Dzmitry Urbanovich. They are still with 62 players left and hand-for-hand play will continue.
With the clock still paused, and the bubble still ongoing, a new level has been started. Tomorrow, when Day 3 gets underway, they will roll back to Level 17 (100,000/200,000 with a 200,000-ante) regardless of how long tonight's play takes to get in the money.
Level
Level 18
Blinds
125,000 / 250,000
Big Blind Ante
250,000
There are 62 players left in the tournament and the tournament director just announced that they will continue hand for hand.
The player under the gun plus one opened for 600,000. Ivan Luca in the cutoff three-bet to 1.2 million and the action folded around to the initial raiser who called.
Both checked on the
flop and the
hit the turn. The initial raiser checked and called Luca's one-million bet.
The river came the
and the initial raiser checked. Luca bet all but a single 500,000-chip and his opponent quickly folded.
| Player | Chips | Change |
| --- | --- | --- |
| Ivan Luca | 7,350,000 | 2,500,000 |
Play has slowed down severely with only 3 players left that will not cash the tournament. Players take up plenty of time thinking their decisions through.
You're all caught up!
No more pages to load