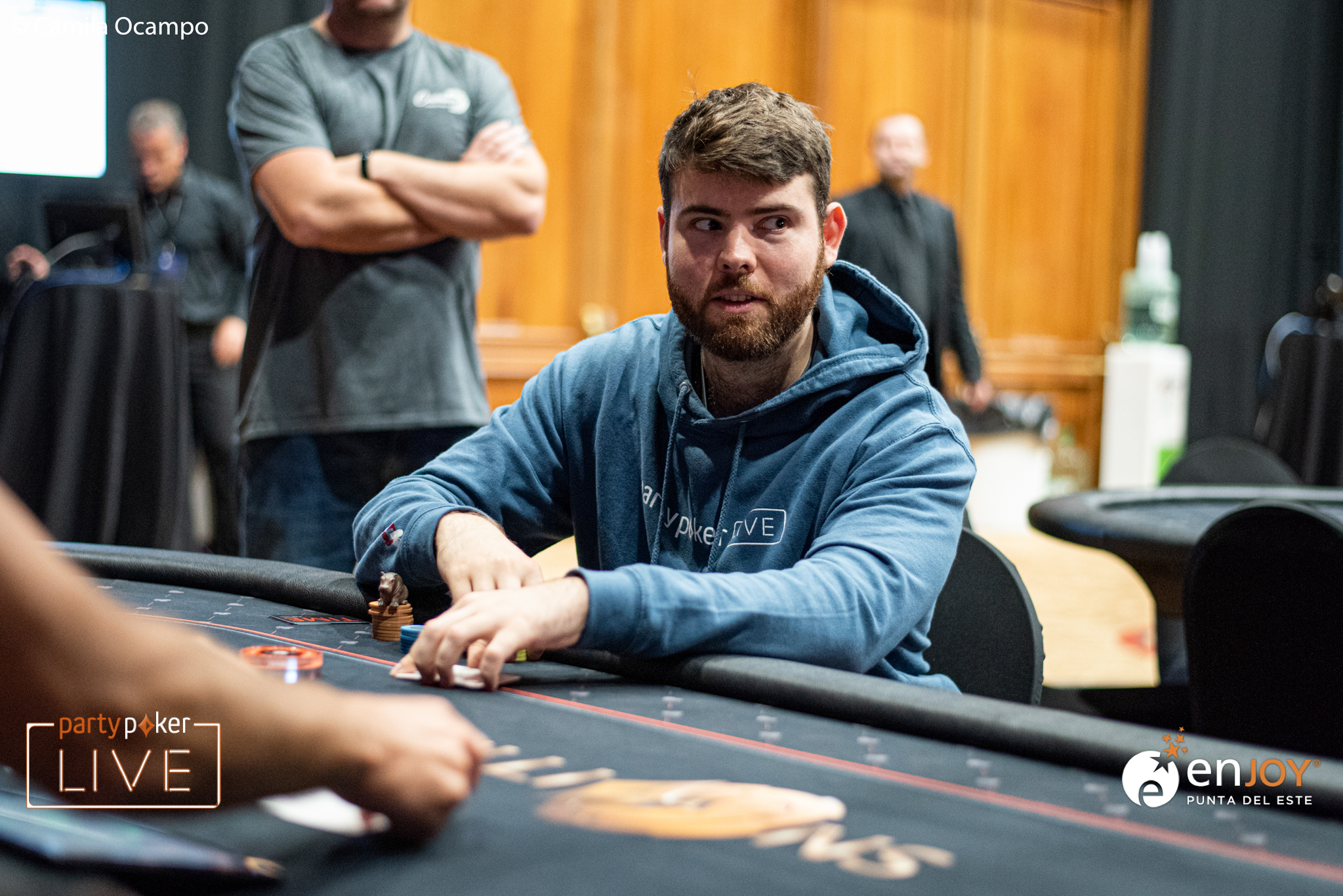 A player in middle position opened and Jack Sinclair (hijack) called before small blind Ezequiel Waigel called as well. The big blind in the hand was missing.
The flop of
was checked through but the
on the turn would make up for the flop's lack of action. Waigel checked and the initial raiser bet 60,000. Sinclair called before Waigel check-raised to 235,000. The initial raiser and Sinclair both called to grow the pot considerably.
The
completed the board and Waigel bet 425,000. The player in middle position called just about right away and the action was on Sinclair. He had a big grin on his face and tanked a fair bit. He looked up to the ceiling for some time, counted his chips and eventually tossed in the call.
Waigel mucked as he had gotten the clear message by now that at least one of his opponents had a ten. It turned out the initial raiser had
while Sinclair showed
. Waigel lost while the other two players chopped.