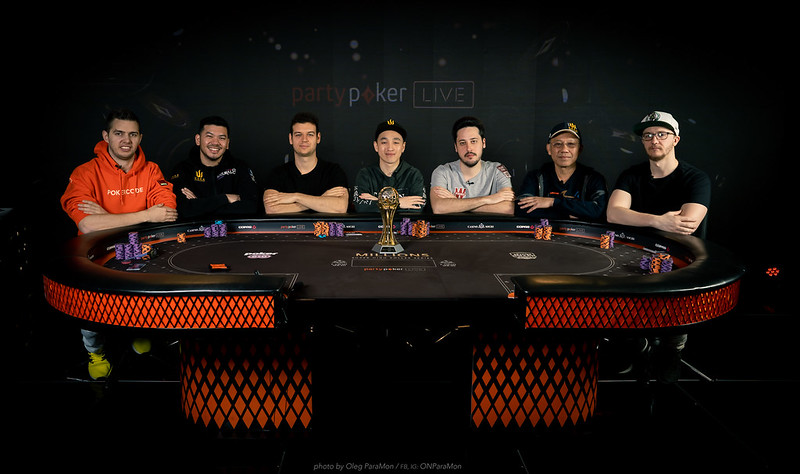 Kahle Burns opened to 120,000 under the gun with
.  It folded to big blind Paul Phua, the only player with fewer chips left at the table (430,000), who flat called with
.  The flop portended action:
.  Phua checked his set, and Burns bet 60,000.  Phua called, checking again on the
turn.  Burns bet 140,000, Phua raised all-in for just 310,000 total (after a slow recheck of his cards), and was immediately called.  Burns was drawing dead to the
river and is down to just four big blinds.