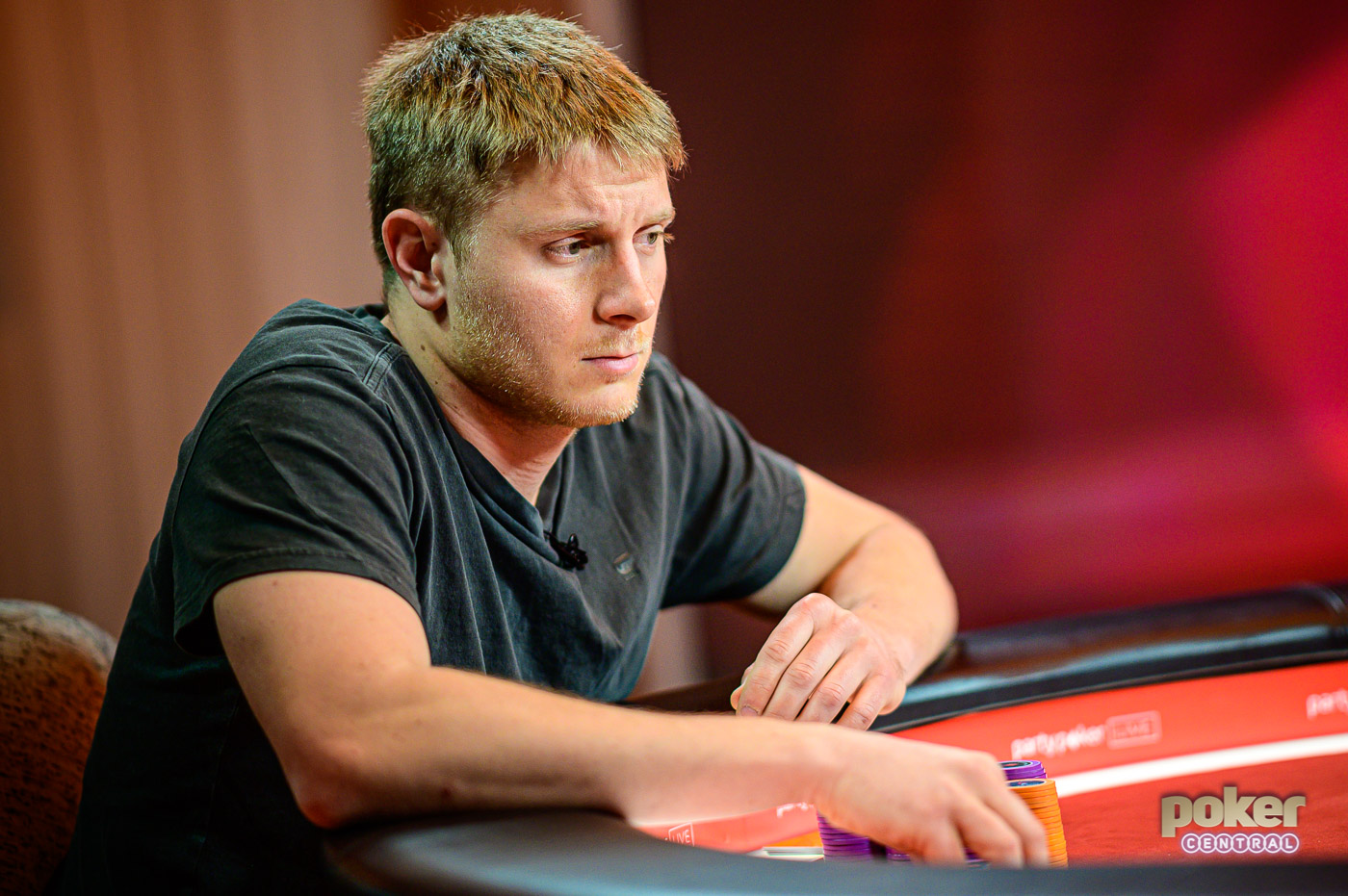 No lights, no cameras, just action.
Five cashes through the first eight events have made Sam Soverel the most in-action player during the British Poker Open. Monday was maybe the most action-packed day of the series, as the points leader started the day at a final table and ended the night in the winner's circle of another.
Soverel took down the final £25,000 No Limit Hold'em event to increase his lead atop the standings and surpass £750,000 in British Poker Open earnings. Nearly £280,000 of that was earned today and while it may seem like it's been easy for Soverel over the last week, today was not always smooth sailing.
There was an ace-high PLO call from George Wolff that seemed to surprise Soverel and then a flopped straight against Steve O'Dwyer that led to an intriguing bubble spot.
After O'Dwyer elected not to shove ace-king pre, Soverel just called on the river after flopping broadway. Even though he won the hand and, eventually, the tournament, Soverel seemed stuck on that spot. That's because he tries not to concern himself with the immediate results, but the decision.
More importantly the correct decision. Soverel admitted he was "pretty upset" and that he was "disgusted" when he saw O'Dwyer's hand. He also realizes that there is some give and take at these fast final tables. A level and a half before that hand, they played a massive pot that left Soverel with just over one big blind.
The four-handed spin up never stopped and because of that, another BPO result followed.
That result has Soverel in the driver's seat heading into the final two events of the series. He is on 780 points, over 360 points better than second place Stephen Chidwick. While the British pro is a familiar site atop High Roller Triple Crown leaderboards, the reigning and leading High Roller Player of the Year is in new territory.
Soverel has dominated ARIA High Rollers since the start of 2018, but has not during Poker Masters, U.S. Poker Opens, and Super High Roller Bowls of past. During those series, Soverel has taken some days off and passed on some events.
He hasn't passed this week. He's played every event and after a second British Poker Open win, there are only a few people in London that can pass Soverel on the BPO leaderboard. His competition will begin their challenge on Tuesday, when the £50,000 NLH event begins and ends.
Check out the amended British Poker Open streaming schedule and watch Sam Soverel try to secure the BPO Championship starting at 3:00 PM ET/12:00 PT.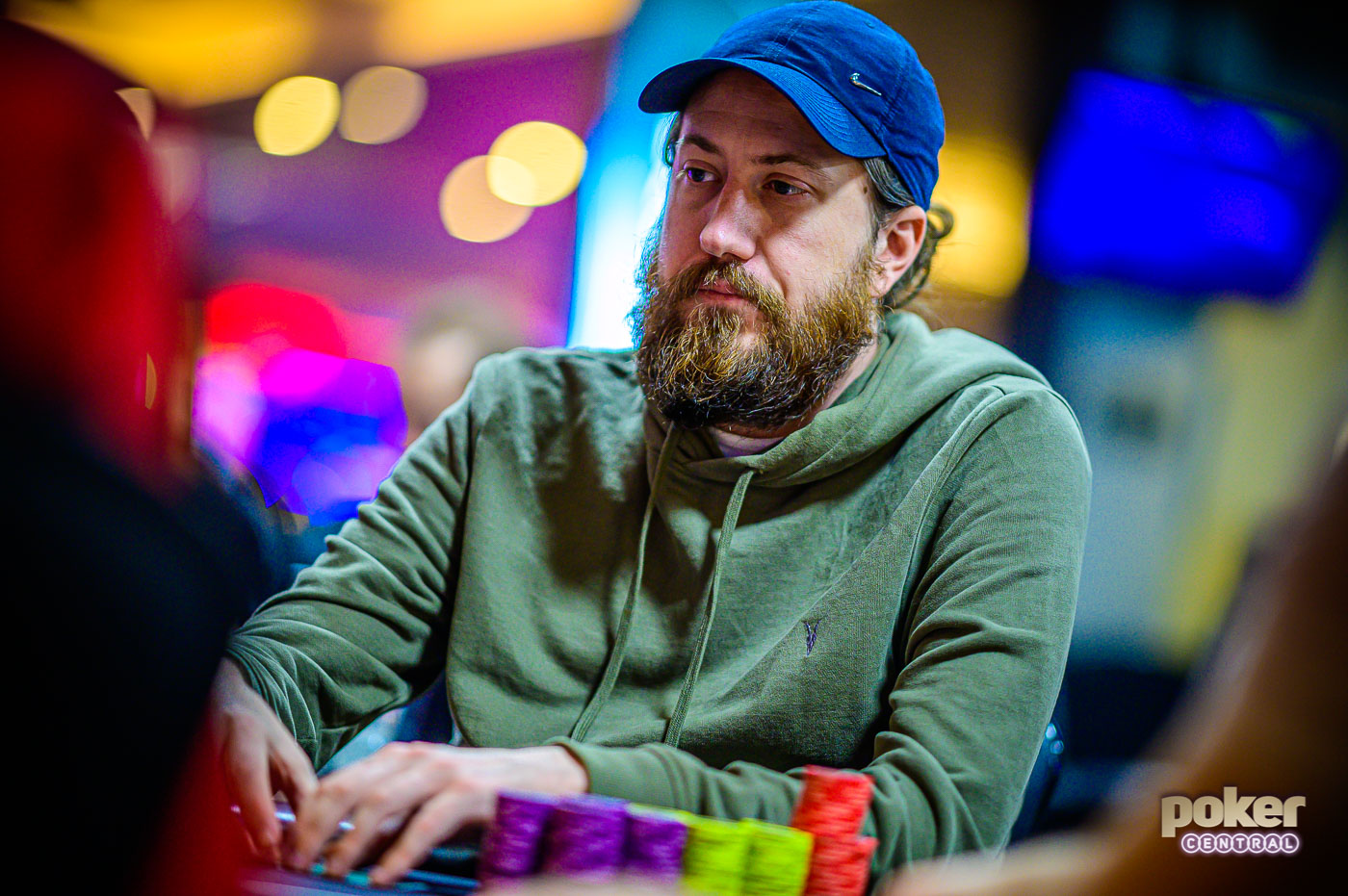 Sam Soverel completed the the small blind and Steve O'Dwyer checked the big with 640,000.
O'Dwyer checked the
flop and Soverel bet 40,000, only to see O'Dwyer click it back to 95,000. Soverel eventually called and the
fell on the turn.
O'Dwyer bet 200,000 and Soverel shoved – putting out more than O'Dwyer's remaining 355,000.
Those chips were at risk when O'Dwyer called and he was in rough shape, holding
to Soverel's
.
The
completed the board and O'Dwyer was eliminated in 2nd place. He'll earn just shy of £100,000, while Sam Soverel claims his second win of the British Poker Open.
An event recap will be posted shortly.
Level
Level 19
Blinds
20,000 / 40,000
Big Blind Ante
40,000
Steve O'Dwyer limped the button and Sam Soverel checked his option in the big blind.
The flop landed
and O'Dwyer bet 30,000 with Soverel check-calling.
The turn fell the
and both players checked. The river landed the
, and after Soverel checked, O'Dwyer bet 275,000 and Soverel folded.
Steve O'Dwyer is still the short stack, but he just made a statement on the river that may signal a change to this heads up contest.
O'Dwyer opened to 60,000 and Sam Soverel called in the big blind.
Soverel check-called 35,000 and then both players checked the
.
The
completed the board and Soverel led for 45,000. As O'Dywer's clock was about to hit zero, he verbalized, "Three-hundred and fifty." before pushing three and a half stacks over the line – leaving 220,000~ behind.
Soverel got confirmation and looked interested in a call. He eventually conceded, limiting his loses and keeping his chip lead in the process.
Sam Soverel and Steve O'Dwyer compared totals to find that they were within a few big blinds of each other.
In the hand that followed, Soverel opened to 75,000 and O'Dwyer raised to 200,000 from the big.
Soverel four-bet shoved and O'Dwyer instantly released. They're still close – but Sam Soverel is the one flirting with seven-figures.
Steve O'Dwyer shoved all in from the button for 385,000 and Sam Soverel called in the big blind.
Soverel:

O'Dwyer:
The board ran out
and O'Dwyer doubled through.
Steve O'Dwyer just conceded the chip lead in what could be a British Poker Open defining hand for points leader Sam Soverel.
O'Dwyer opened the button to 60,000 and Soverel defended his blind to see a
flop. He check-called 40,000 and both players tapped the table after the
came on the turn.
The
completed the board and Soverel quickly cut and slid 180,000 across the line. O'Dwyer took nearly 30 seconds and called just as his ticker was about to expire.
He got bad news, as Soverel tabled
. O'Dwyer could only shake his head as he became the Event #8 short stack.
Level
Level 18
Blinds
15,000 / 30,000
Big Blind Ante
30,000
You're all caught up!
No more pages to load