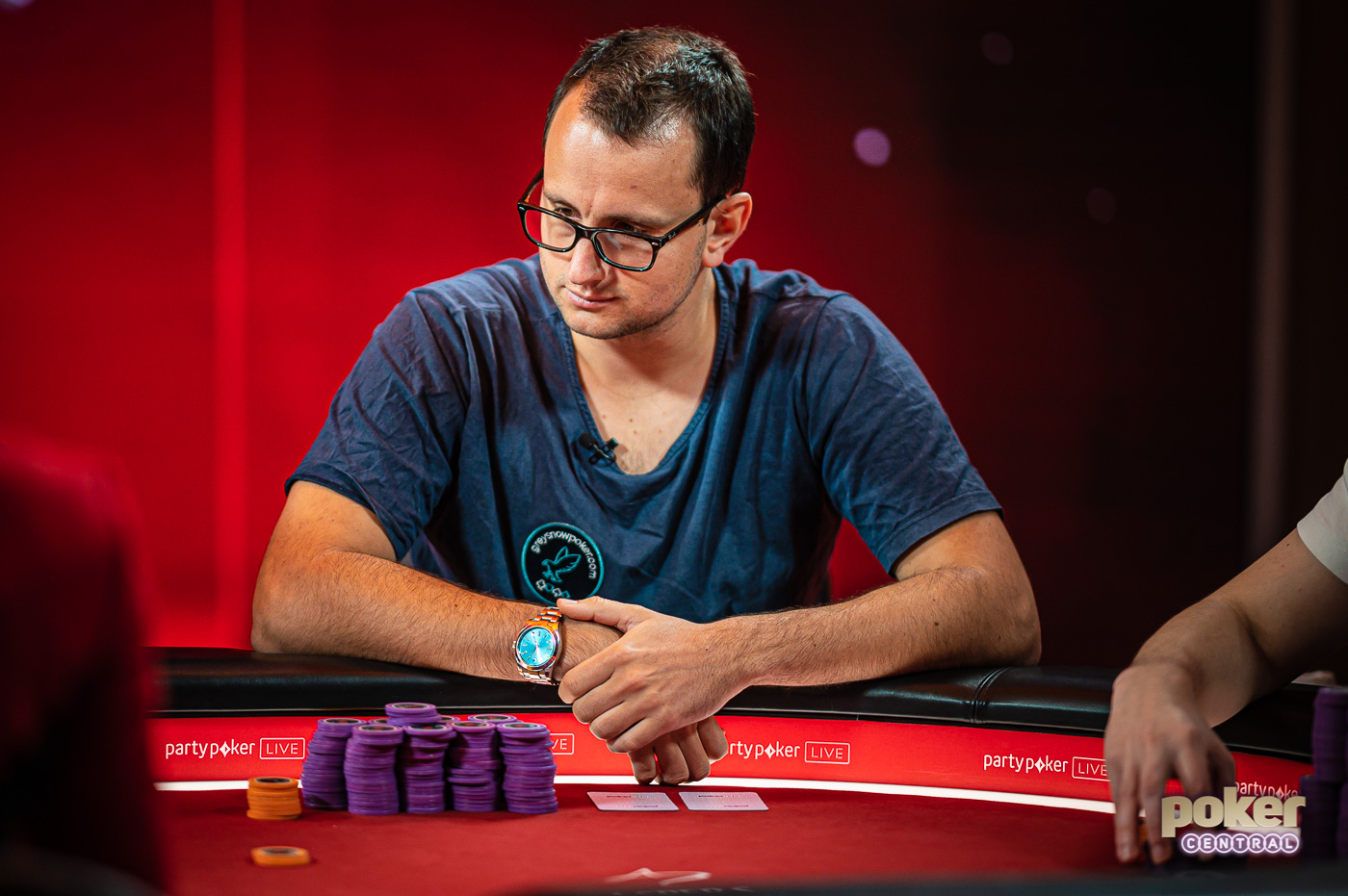 Rainer Kempe raised with
up to 260,000. Stephen Chidwick shoved
but then mistakenly revealed his hand. Kempe had a real decision knowing that he was dominated.
With 1.2m in the pot, Kempe had to run the math and knowing that he was in bad shape, but needing to call 370,000 more to win 1.2 million, and knowing that he ws in the big blind the next hand, Kempe made the call.
The flop of
kept Chidwick ahead, and through the
turn, needed a deuce and only a deuce to survive. Incredibly, he found it as it landed
on the river and Chidwick, whose luck has been pure so far today, has just been spooned a serving of his own medicine by the German to his left.