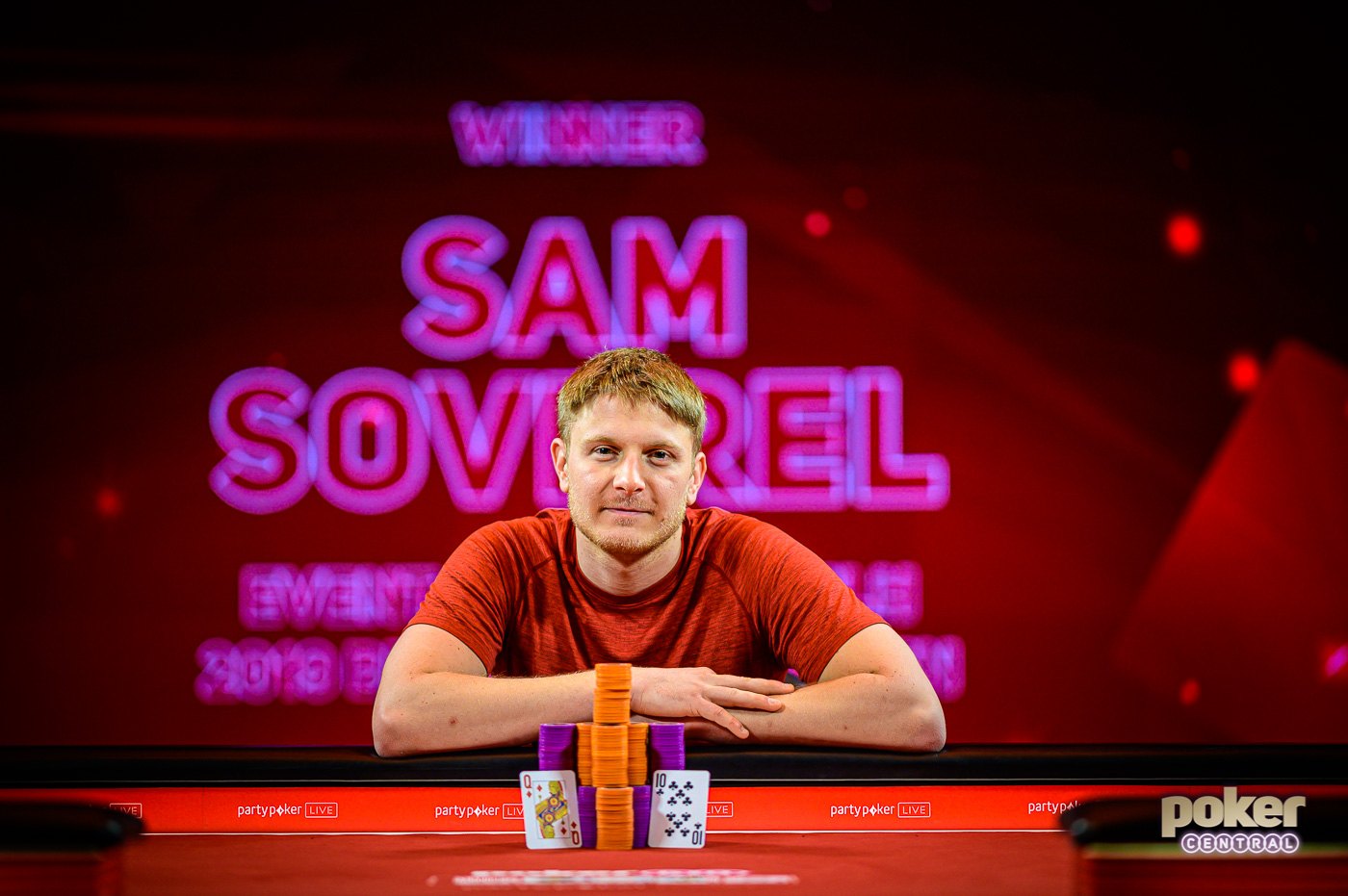 After two runner-up results in previous British Poker Open events this Series, Sam Soverel finally finished one place higher by winning Event #5, and in doing so took a commanding lead in the race to become the overall Series champion.
BOSCA BUBBLES
It was the Spanish short-stack who would bubble the event, coming into play with just 220,000 chips and needed to improve early. Down to just five big blinds, Bosca was in good shape when he committed the last of his chips with pocket jacks against Rainer Kempe's
. But an ace on the flop signalled doom for the Spaniard and everyone was in the money.
CHIDWICK AND IMSIROVIC FALL SHORT
Both Stephen Chidwick and Ali Imsirovic fell just short of the heads-up battle, with the Brit and the Bosnian busted by Kempe and Soverel respectively.
First, Chidwick's move with
caught no cards against Rainer Kemper's call with queen-deuce. Then Imsirovic raised with
and then called Soverel's shove with
to need help. The flopped wheel and turned nut flush for Soverel ended any chance Imsirovic had of a comeback and we were down to two.
HEADS-UP SEES SOVEREL DOMINATE
With Sam Soverel going into the final duel with a slight lead, that changed when Rainer Kempe took the lead. At that point, Kempe, who had already become the first German to cash at the 2019 British Poker Open made an all-in move with
but ran into the pocket queens of Soverel, and a 3:1 chip lead moved in favor of the American.
It was all over very soon afterwards, with the next hand proving the last. Soverel moved all-in with
 and he was called by Rainer Kempe's dominated hand of
. The board didn't help Kempe, coming
and ending the tournament in Soverel's favor.
THE CHAMPION IN HIS OWN WORDS
"People haven't had big hands against me and I won some important flips,"  said Soverel in the aftermath of his victory. "I'd lost some big ones at the end [of other events] but won others to get there, so got really lucky."
While Soverel admits that it's not trophies that motivate him, but rather the monetary side of being so good at the game he loves, he'd 'obviously' like to win the British Poker Open series. He loves playing with tough players such as the ones he's shared the felt with the past few days.
"I like pretty much everyone here and they're fun to play with. It's a lot of really tough competition, a bit tougher than I had hoped for, but it's fun to play with really good players – you learn a lot."
SOVEREL CREDITS KATZ
One of those players has been Cary Katz, and Soverel was quick to credit the Poker Central supremo with the creation of tournament series such as the ones broadcast on PokerGO.
"What Cary has done for poker is amazing. Especially for me because I live in Las Vegas, so it's great to just go across the street and play in the amazing studio and play $25,000 events all the time."
Soverel isn't as well known as some players who talk themselves up on social media. He admits that he enjoys staying 'under the radar' and doesn't care that much about leaderboards. His passion is solely in playing the game.
"When you compete in games you want to play against really good players. So I really enjoy showing up."
TOURNAMENT STANDARDS ON THE RISE
Soverel has outperformed everyone in the first five events and takes time to credit tournament players of today as better players than in the previous few years.
"I think the tournament players of today are significantly better than they were. When I started playing, cash game players looked down on tournament players but I think right now tournament players are really studied and really good, probably because there's so much money in it."
Here are all the winners from the final table today:
Final Table Results: 
| | | |
| --- | --- | --- |
| Place | Player | Prize |
| 1st | Sam Soverel | £322,000 |
| 2nd | Rainer Kempe | £196,000 |
| 3rd | Ali Imsirovic | £112,000 |
| 4th | Stephen Chidwick | £70,000 |
Here are the Top 10 challengers for the British Poker Open title, with the leaderboard showing Sam Soverel has a mammoth lead.
| | | | |
| --- | --- | --- | --- |
| Rank | Player | Points | Results |
| 1 | Sam Soverel | 480 | £501,200 |
| 2 | Sam Greenwood | 260 | £147,200 |
| 3 | Robert Flink | 240 | £108,800 |
| 4 | Stephen Chidwick | 220 | £141,000 |
| 5 | Paul Newey | 200 | £156,400 |
| 6 | George Wolff | 200 | £120,000 |
| 7 | Luc Greenwood | 200 | £119,600 |
| 8 | Rainer Kempe | 140 | £196,600 |
| 9 | Steve O'Dwyer | 140 | £72,800 |
| 10 | Cary Katz | 120 | £51,600 |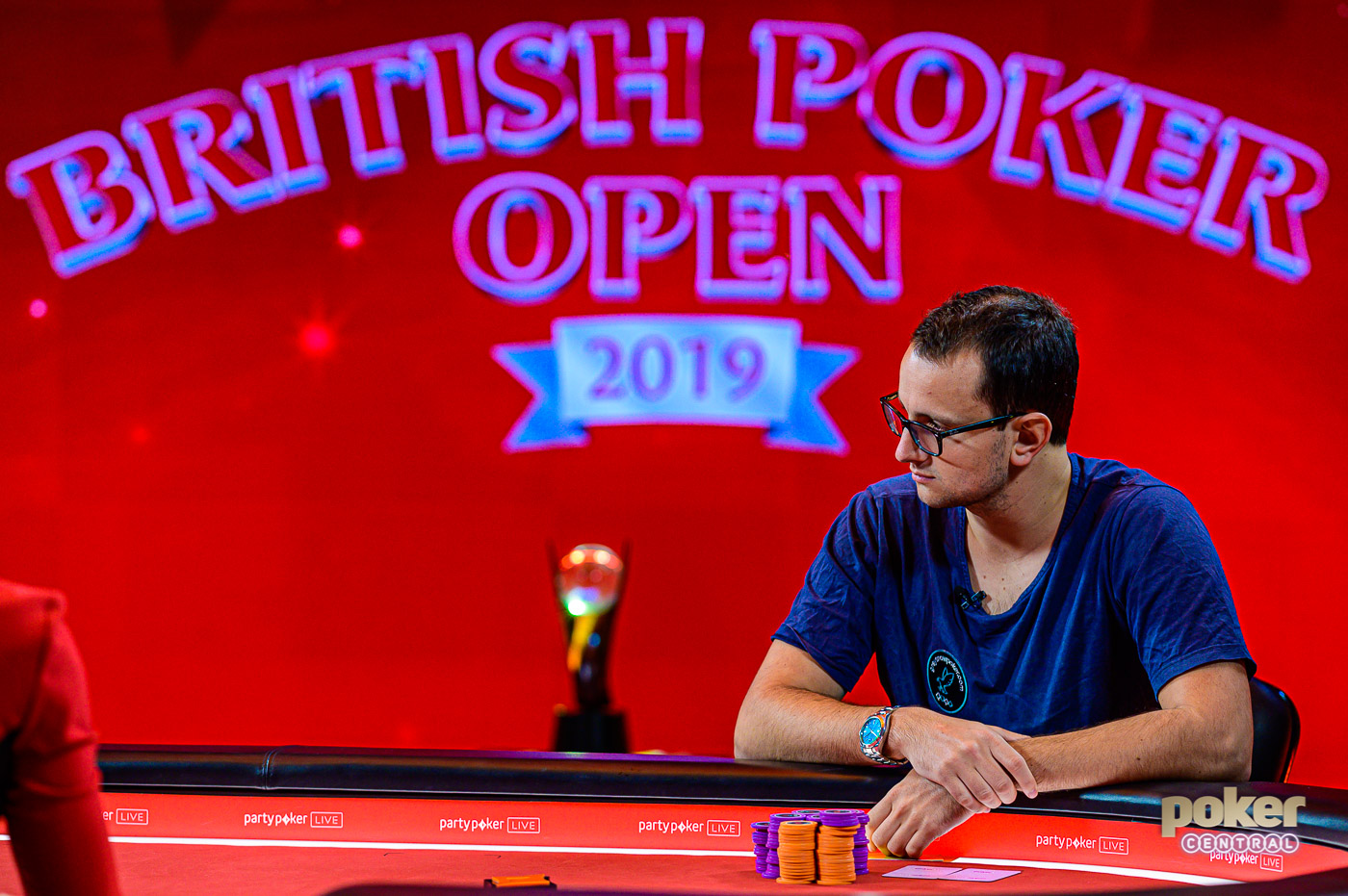 Rainer Kempe chose the wrong moment to move all-in with
, with Sam Soverel calling for a pot worth over 75% of the chips in play with a monster hand –
!
The flop of
was harmless for the American's chances of winning the hand, and the
turn and
river saw Soverel double up to a massive chip lead of 2.7 million to just 800,000.
In the very next hand, Soverel moved all-in with
and when he was called by Rainer Kempe, he found out the good news that he was dominating the German's hand of
.
The board of
saw Sam Soverel finally get that title win here at the British Poker Open, taking a massive step towards becoming the overall series winner. Rainer Kempe must make do with 140 leaderboard points and £196,000, but Soverel wins Event #5 and a massive £322,000!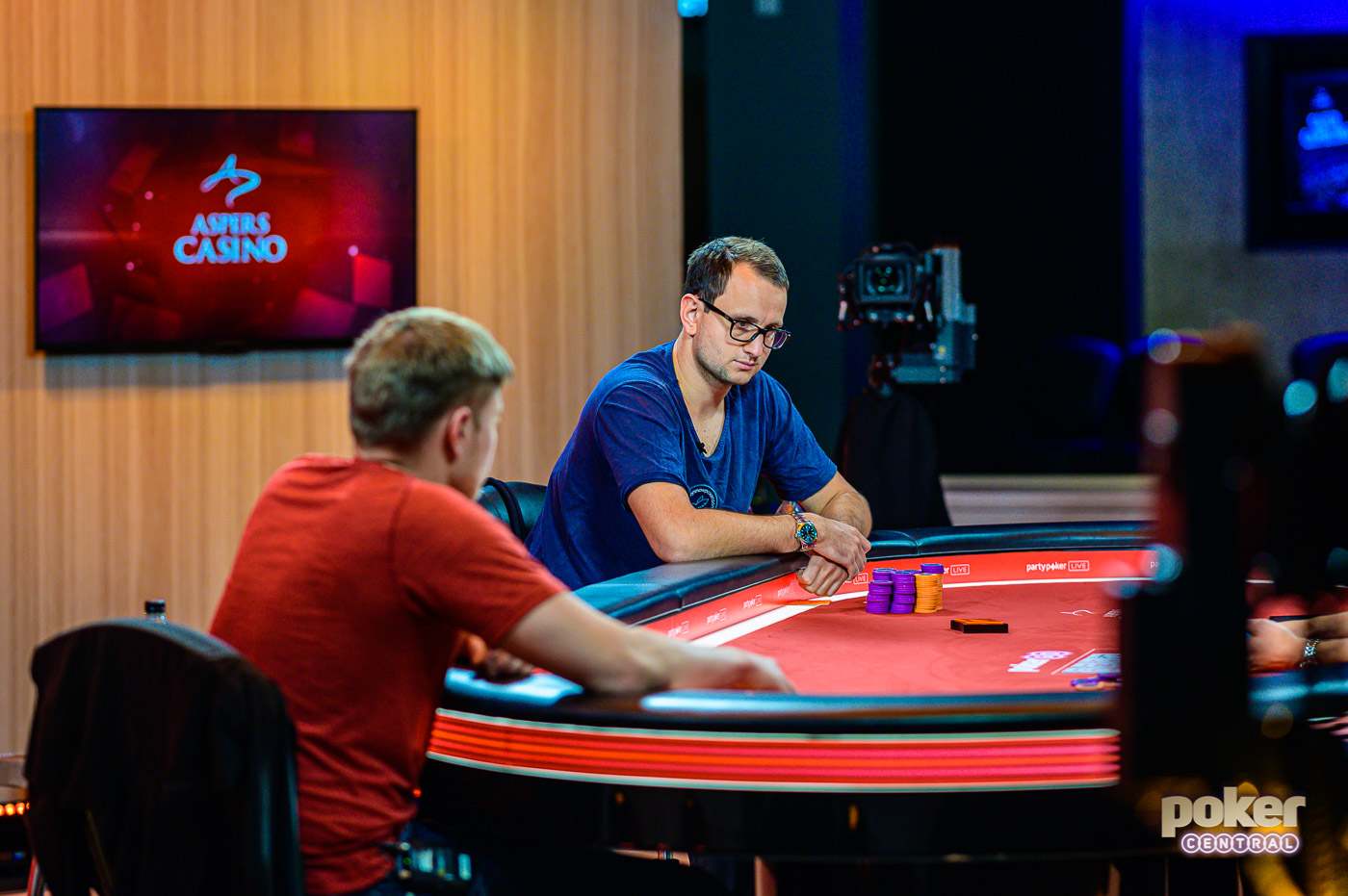 Sam Soverel took a slight lead into the heads-up battle, but a thin bluff in the first hand and an attacking raise in the second gave Kempe the slimmest of chip leads. Kempe limped in the next hand with
and Sam Soverel raised to 240,000 with
.
Kempe opted to move all-in and that elicited a fold from Soverel, who has already got two runner-up results this British Poker Open.
Has the pendulum swung crucially early in this heads-up match?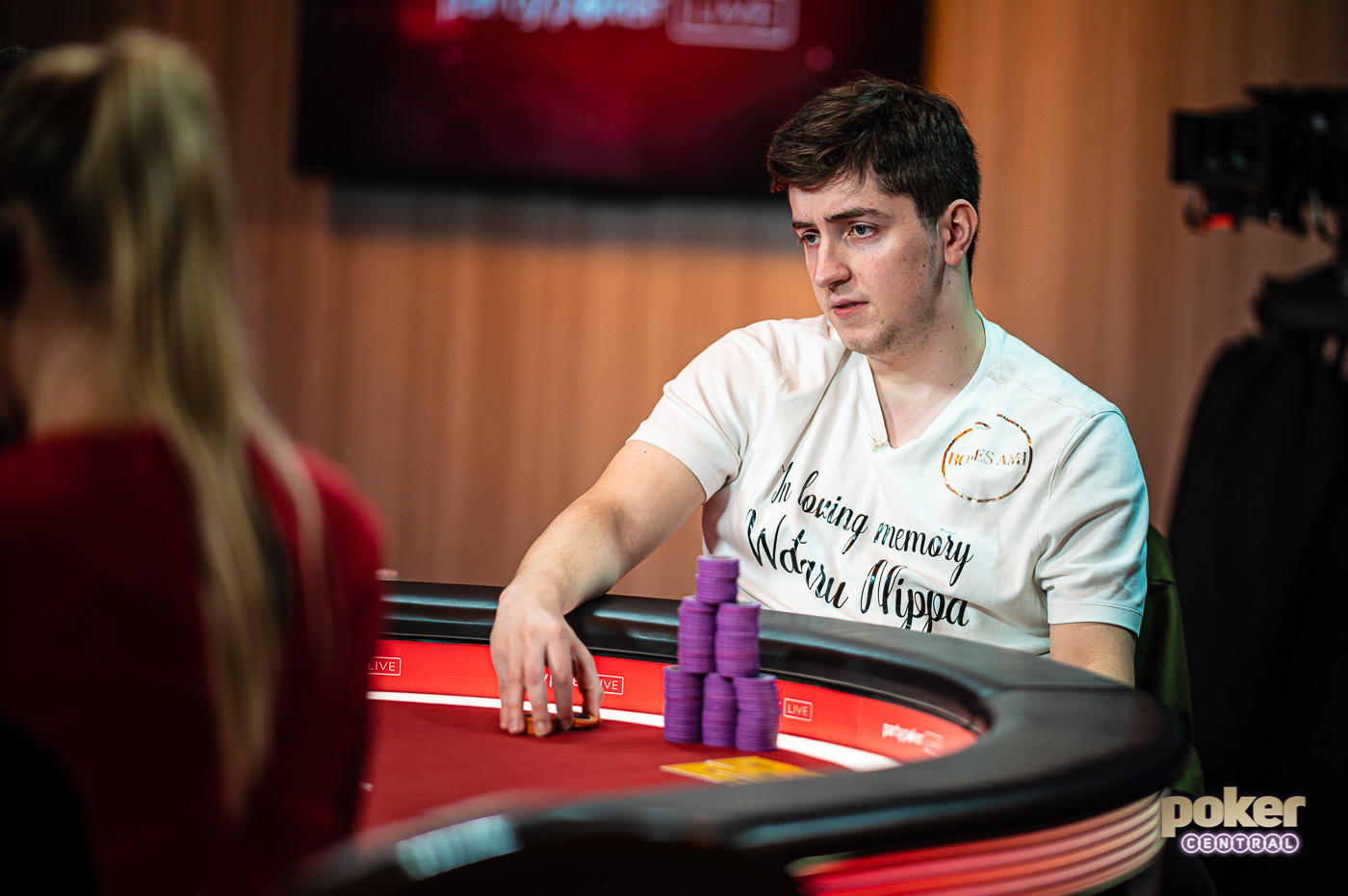 The Bosnian player Ali Imsirovic made it 300,000 to go with
and when Sam Soverel popped it to 560,000 with a three-bet holding
, Imsirovic called all-in for his 515,000 stack.
Imsirovic needed help, but didn't receive it on the
flop, which saw Soverel make a wheel and the turn
saw him make the nut flush.
The
river was dealt with Imsirovic already on his feet, shaking hands with both Soverel and Rainer Kempe. He busts, but makes his first money (and point) of this 2019 British Poker Open.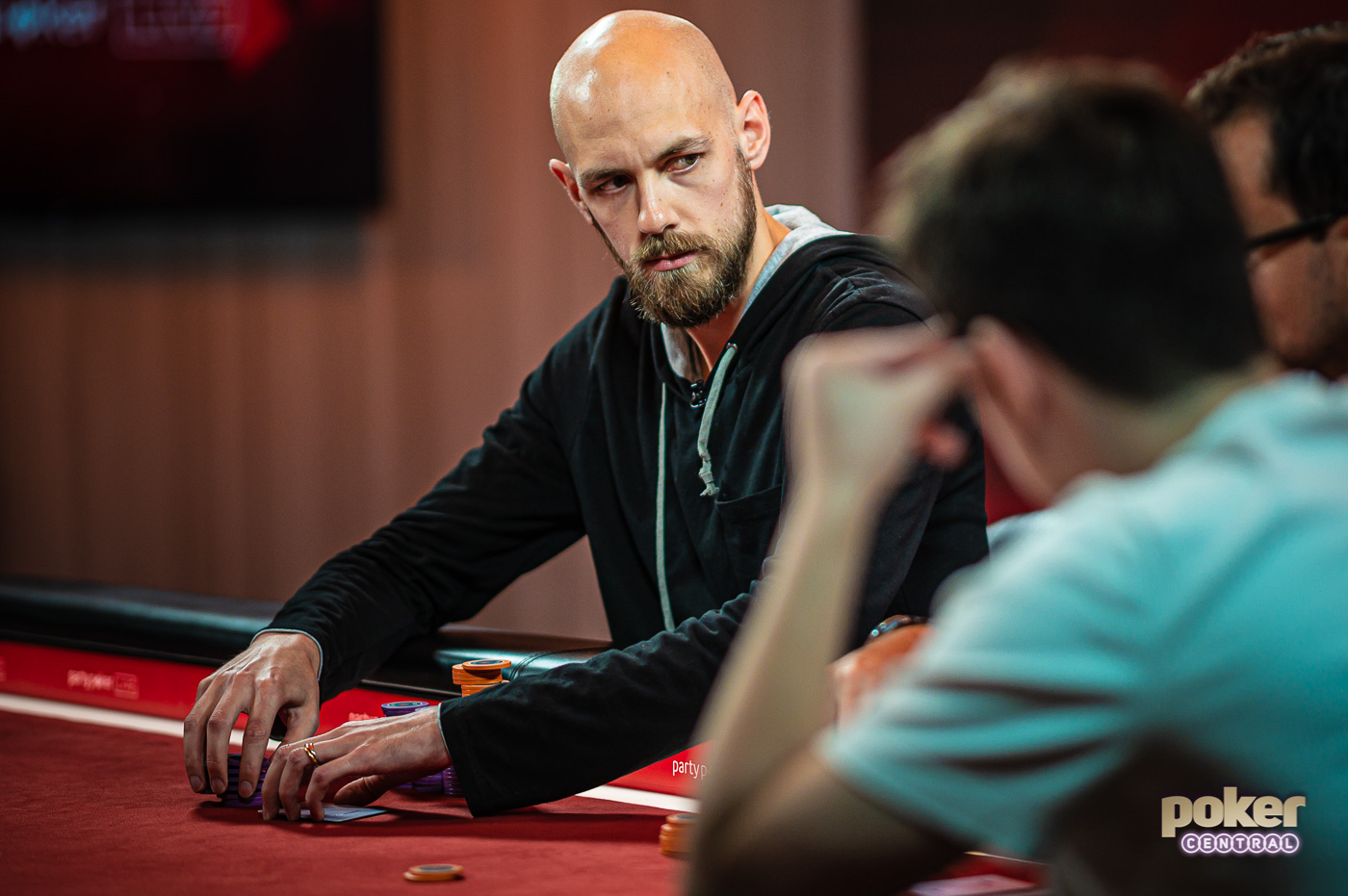 Stephen Chidwick was all-in for his tournament life with
and it was Rainer Kempe who would be his conqueror after calling him with
.
The flop of
the turn of
left Chidwick needing one of six outs didn't show on the
river wasn't one of them, sending the Brit home.
We are down to just three players here at Aspers Casino in London.
| Player | Chips | Change |
| --- | --- | --- |
| Rainer Kempe | 1,510,000 | -50,000 |
| Sam Soverel | 1,275,000 | 175,000 |
| Ali Imsirovic | 665,000 | -35,000 |
| Stephen Chidwick | Busted | -280,000 |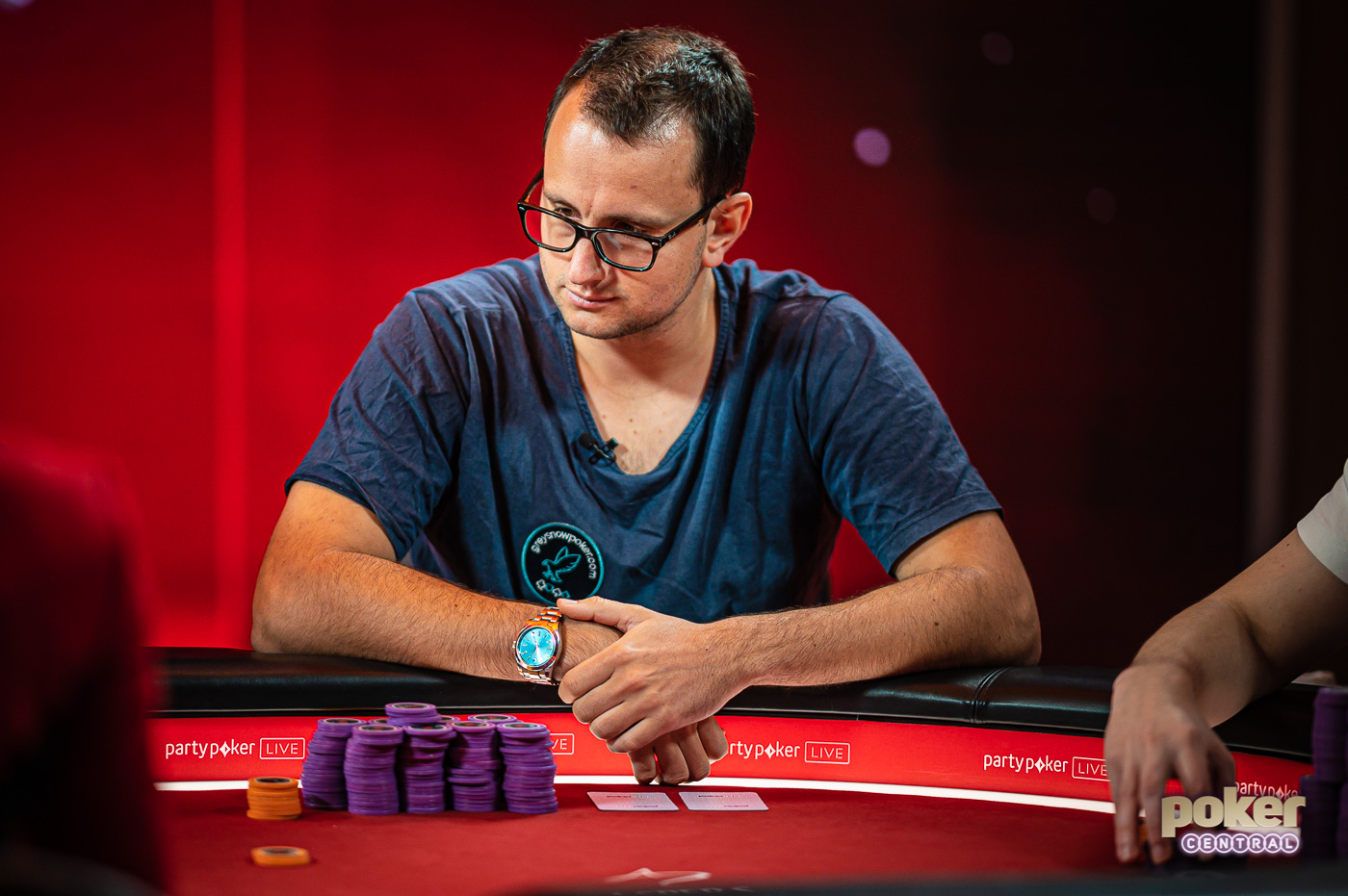 Rainer Kempe raised with
up to 260,000. Stephen Chidwick shoved
but then mistakenly revealed his hand. Kempe had a real decision knowing that he was dominated.
With 1.2m in the pot, Kempe had to run the math and knowing that he was in bad shape, but needing to call 370,000 more to win 1.2 million, and knowing that he ws in the big blind the next hand, Kempe made the call.
The flop of
kept Chidwick ahead, and through the
turn, needed a deuce and only a deuce to survive. Incredibly, he found it as it landed
on the river and Chidwick, whose luck has been pure so far today, has just been spooned a serving of his own medicine by the German to his left.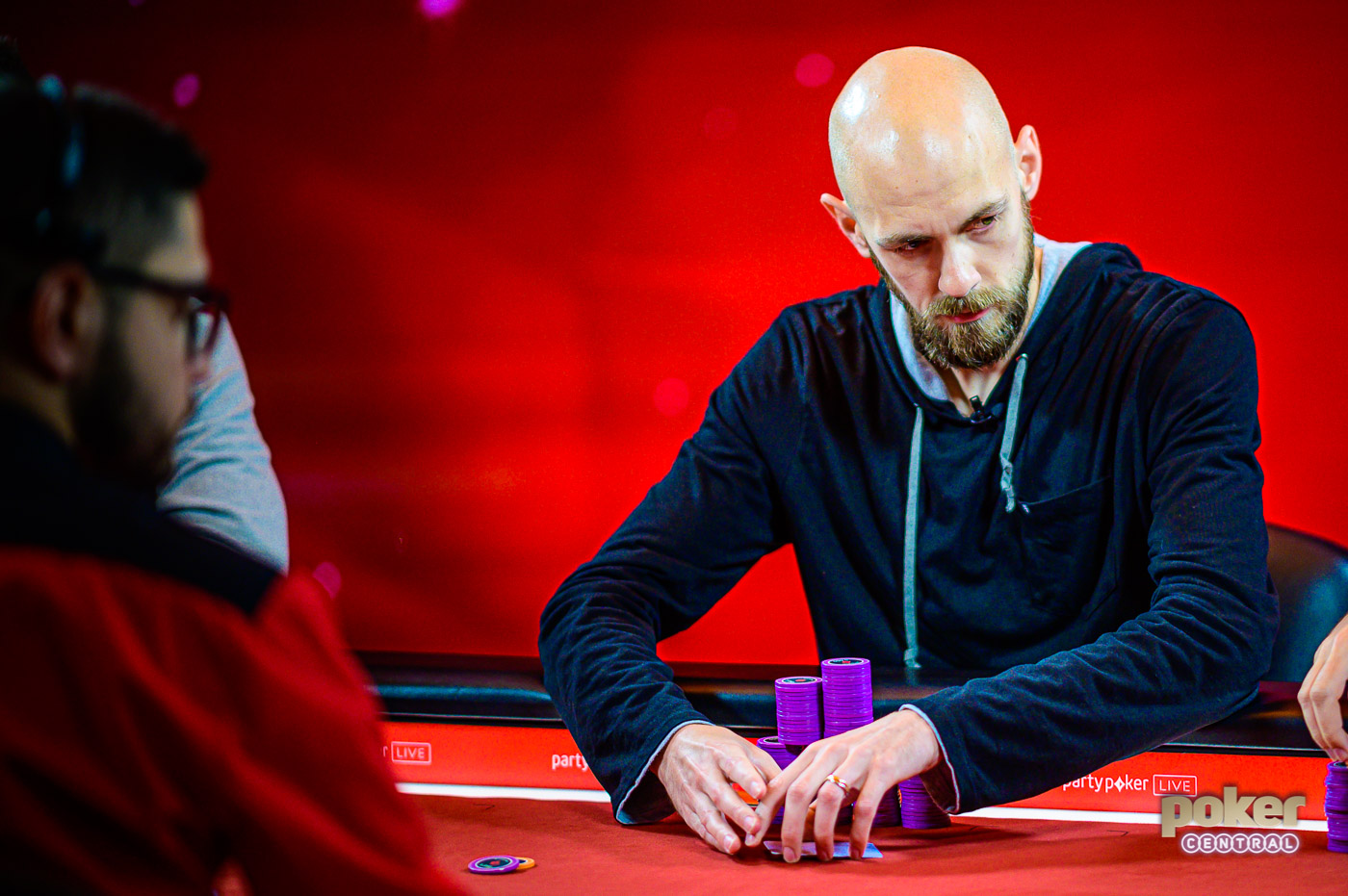 Stephen Chidwick made it 250,000 with
and was raised all-in by Soverel with
. Chidwick called and would need help to survive.
The flop of
saw Chidwick take the lead and the
turn gave him two pair. The river of
saw Chidwick double yet again, this time to 900,000 at the expense of Sam Soverel.
Level
Level 21
Blinds
30,000 / 60,000
Big Blind Ante
60,000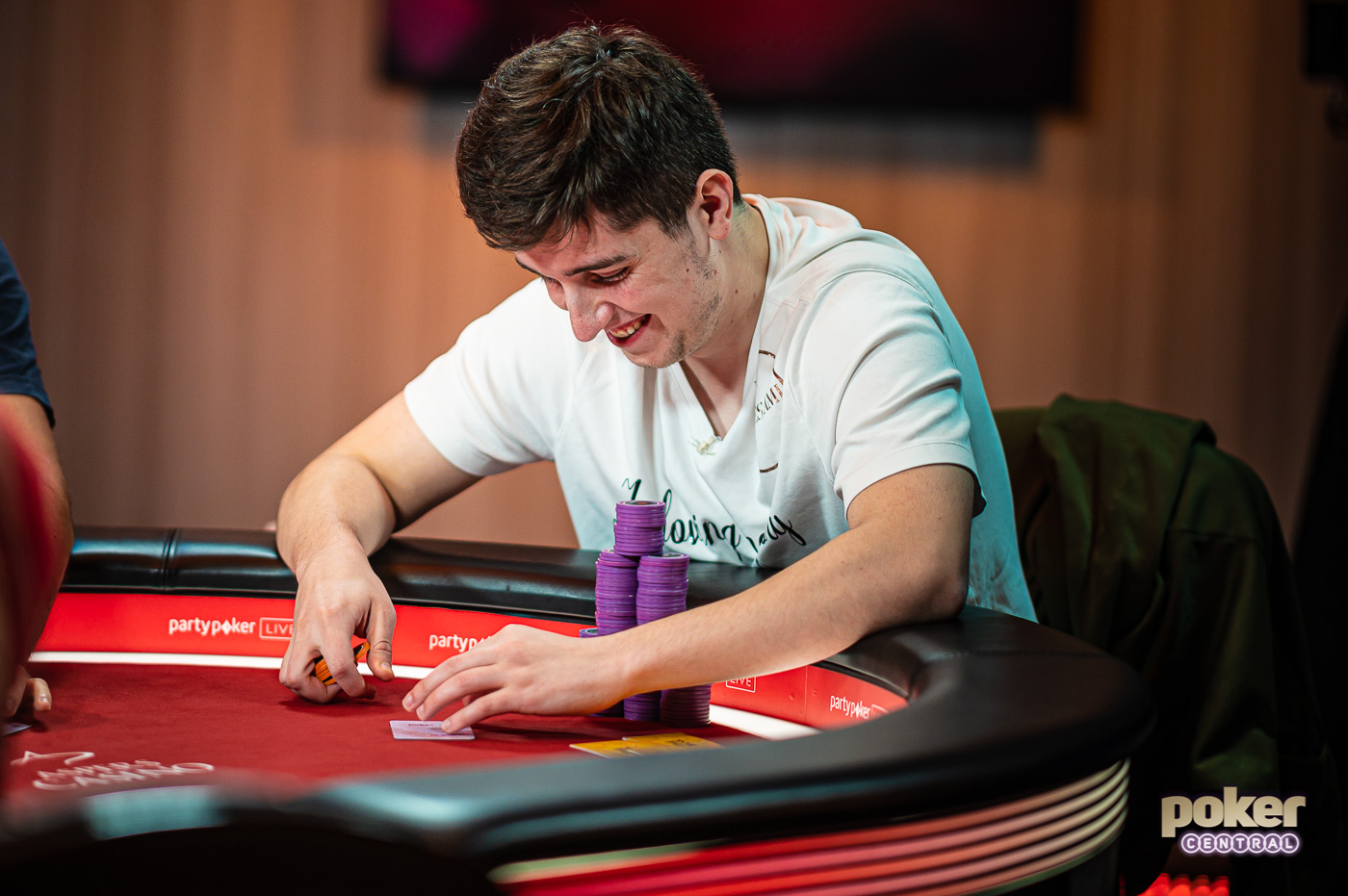 Ali Imsirovic moved all-in for 335,00 with
and was called by Sam Soverel with
when the American re-shoved.
The two men were heads-up to the run-out.
"How much is it, 335?" asked Soverel
"Yeah, pay up!" said his buddy Imsirovic.
The two men were heads-up to the flop of
, and the
turn changed nothing. The
river did indeed see Soverel pay up, doubling up his friend and rival.
Rainer Kempe had moved all-in several times with his chip lead, building it to a point that he had double anyone else's chips in an effort to add what would be his 18th live title to his already-impressive poker CV. He just did it with king-deuce, hoping to get another round of folds.
Sadly for Kempe, Sam Soverel is… well, Sam Soverel, and he woke up with
, calling it off and putting himself in with a great chance of regaining the chip lead.
The board of
saw Soverel double through the leader with ease to 1.5m and resulted in Kempe slipping back to second place in the current chipcounts.
You're all caught up!
No more pages to load