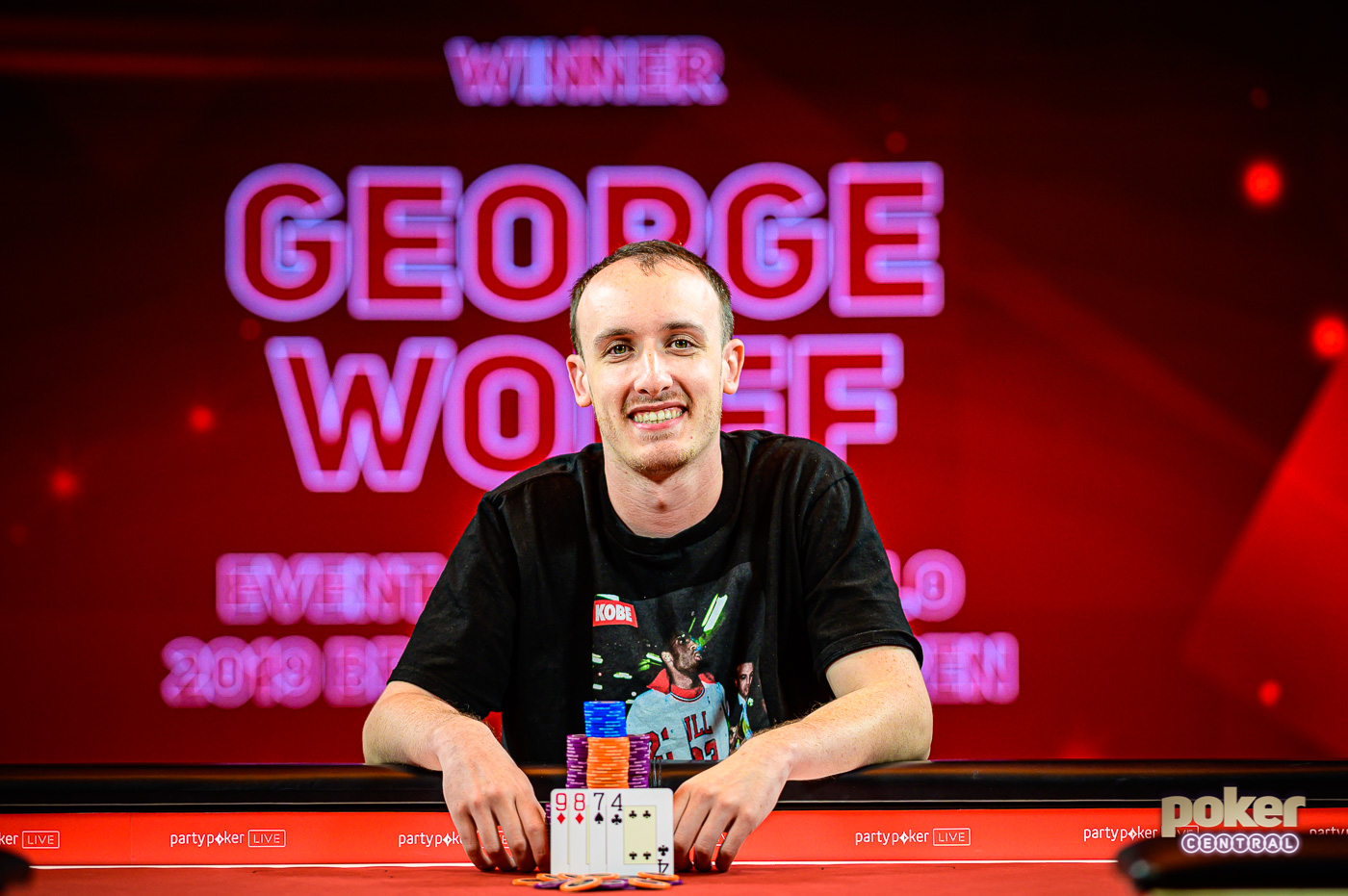 After an action-packed day of top-quality Pot Limit Omaha action, cash game specialist George Wolff won his first-ever live poker tournament at Aspers Casino, defeating Sam Soverel heads-up after an epic battle between the pair provided thrills throughout the afternoon for PokerGO viewers around the world.
Relive the entire final table on PokerGO right now. Read the Live Reporting action here. 
EARLY FINISH FOR THE FINNS
With six players returning to the felt with hopes of becoming the champion, two of those players hailed from the United States, the United Kingdom, and Finland. Both the Finnish pros departed first either side fo the bubble.
First to go and the last player to miss out on making money was the online and live crusher Jens Kyllonen, who lasted less than 15 minutes on what was a tension-free bubble.  It was to be Joni Jouhkimainen who would depart shortly afterwards, the Finnish partypoker Pro's rivered pro no good against Stephen Chidwick's flopped trip queens.
Did you hear the latest from Jens Kyllonen? The Finnish pro thinks a $1,000,000 Pot Limit Omaha tournament can draw 50 players. Read the full story here.
BRITS FALL IN 4TH AND 3RD
Gavin Cochrane was next to leave, and in very short order following Jouhkimainen's bust-out. The third player to depart in the first 40 minutes of play, Cochrane needed a heart on the river, having gone all-in on the turn, but couldn't find it.
Cochrane was joined on the rail by his compatriot Chidwick, but not until after a protracted period of play, with three-handed PLO poker lasting over 90 minutes before the next bust-out.
When Stephen Chidwick busted, he left the final two evenly matched, and it was going to be a lengthy heads-up game too.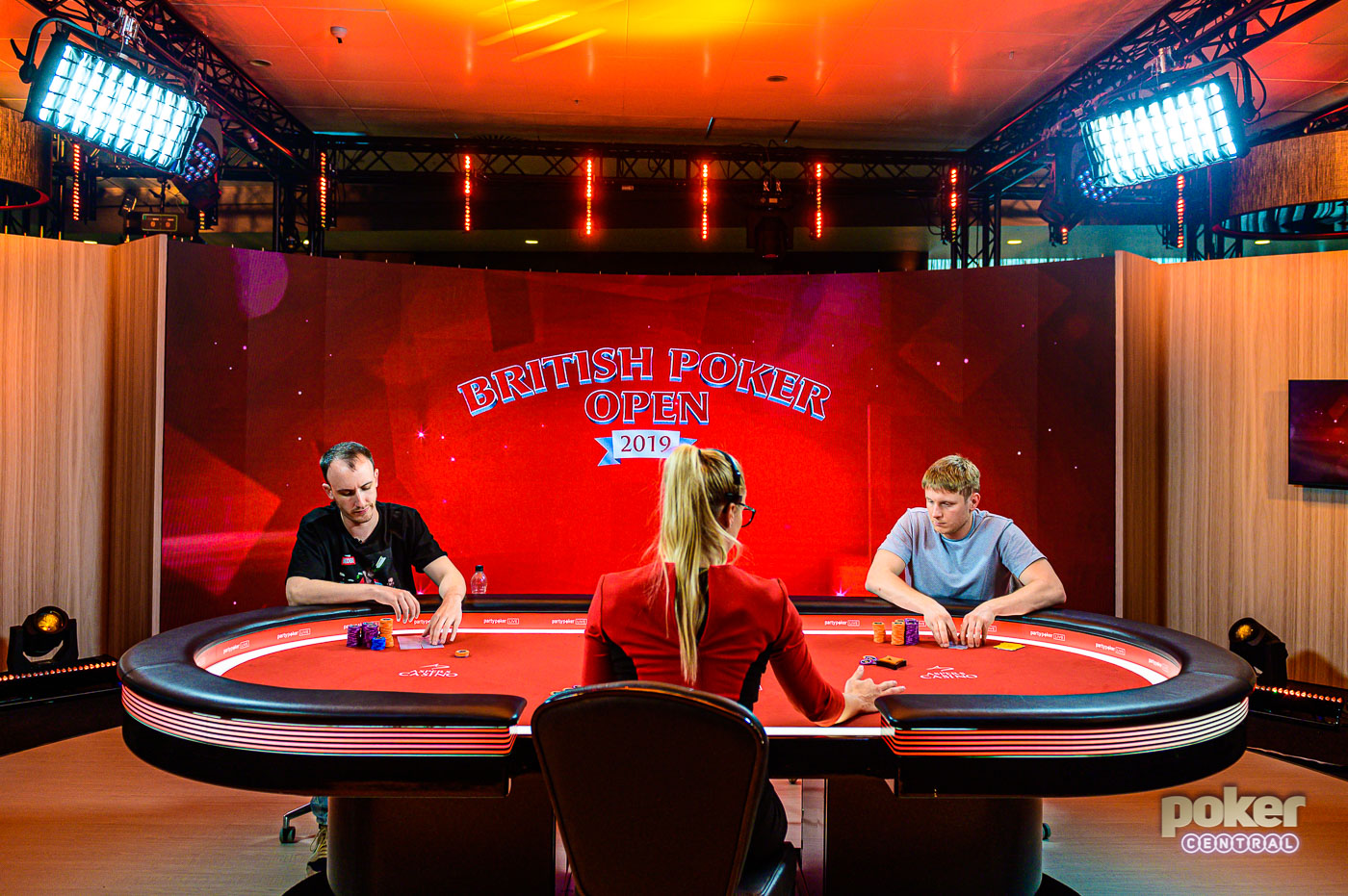 WOLFF ROARS HOME
Sam Soverel, last year's big winner in Poker Central events and the reigning High Roller of the Year, was a tough competitor, but after just over an hour of heads-up play, Wolff had the win after some incredible battles along the way, he had won the war.
"It was a really tough final table, as tough as any high stakes cash game," said Wolff at the conclusion of his victory. "I had to play every spot very carefully."
Wolff certainly played his way through the field with finesse and survived epic battles with both Sam Soverel and Stephen Chidwick along the way, two of the toughest tournament players in poker history.
"Stevie played really well and Sam always plays really good but unpredictable. For the last eight or nine months, I've been playing more tournaments and it definitely feels really cool to win one. "
What a win to achieve in his first title performance. The British Poker Open is off to an amazing start.
Final Table Results:
| | | |
| --- | --- | --- |
| Place | Player | Prize |
| 1 | George Wolff | £120,000 |
| 2 | Sam Soverel | £78,000 |
| 3 | Stephen Chidwick | £48,000 |
| 4 | Gavin Cochrane | £30,000 |
| 5 | Joni Jouhkimainen | £24,000 |
| 6 | Jens Kyllonen | n/a |
The British Poker Open standings are now as follows with two events in the books.
British Poker Open Championship Standings
Name
Payout
Points
1
George Wolff
£120,000
200
2
Luc Greenwood
£119,600
200
3
Sam Soverel
£78,000
140
4
Steve O'Dwyer
£72,600
140
5
Stephen Chidwick
£48,000
100
6
Robert Flink
£41,600
100
7
Gavin Cochrane
£30,000
80
8
Sam Grafton
£26,600
80
9
Joni Jouhkimainen
£24,000
60
Want to watch the action? Subscribe right now to PokerGO. Keep tabs on all of PokerGO's live events by checking the schedule right here.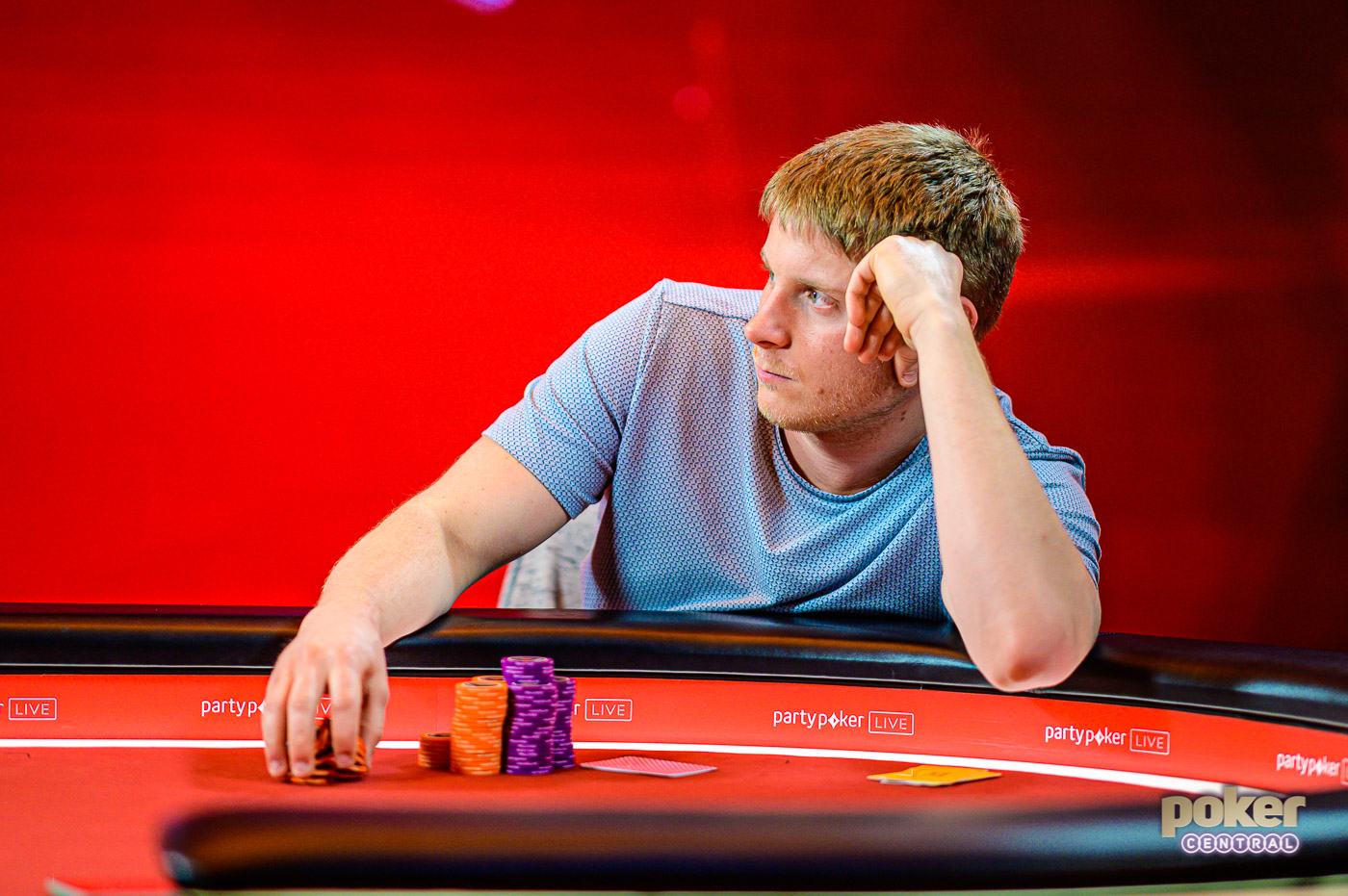 Sam Soverel came so close to winning Event #2, but having dropped well below George Wolff in chips and, perhaps crucially, below 10 big blinds, it's all over.
Soverel held 
and he was up against George Wolff's
, and with 840,000 going into the middle pre-flop, there was a big chance the money was going in on the flop.
That flop came
and it saw Sam Soverel move all-in bar one chip. Wolff raised all-in as a matter of course, and saw that he had 12 outs to win the title.
One of those outs arrived as the turn card was the
and Wolff took the lead. Soverel now needed either an ace, jack nine or six to double back into the reckoning, but the river was a useless
.
George Wolff won his maiden live tournament event in that moment, triumphing over Sam Soverel heads-up to leave Soverel to claim the runner-up prize of £78,000 and George Wolff to take home the £120,000 top prize.
We'll be right back with a full round-up of the day's drama, along with some words from our latest British Poker Open champion George Wolff, very soon.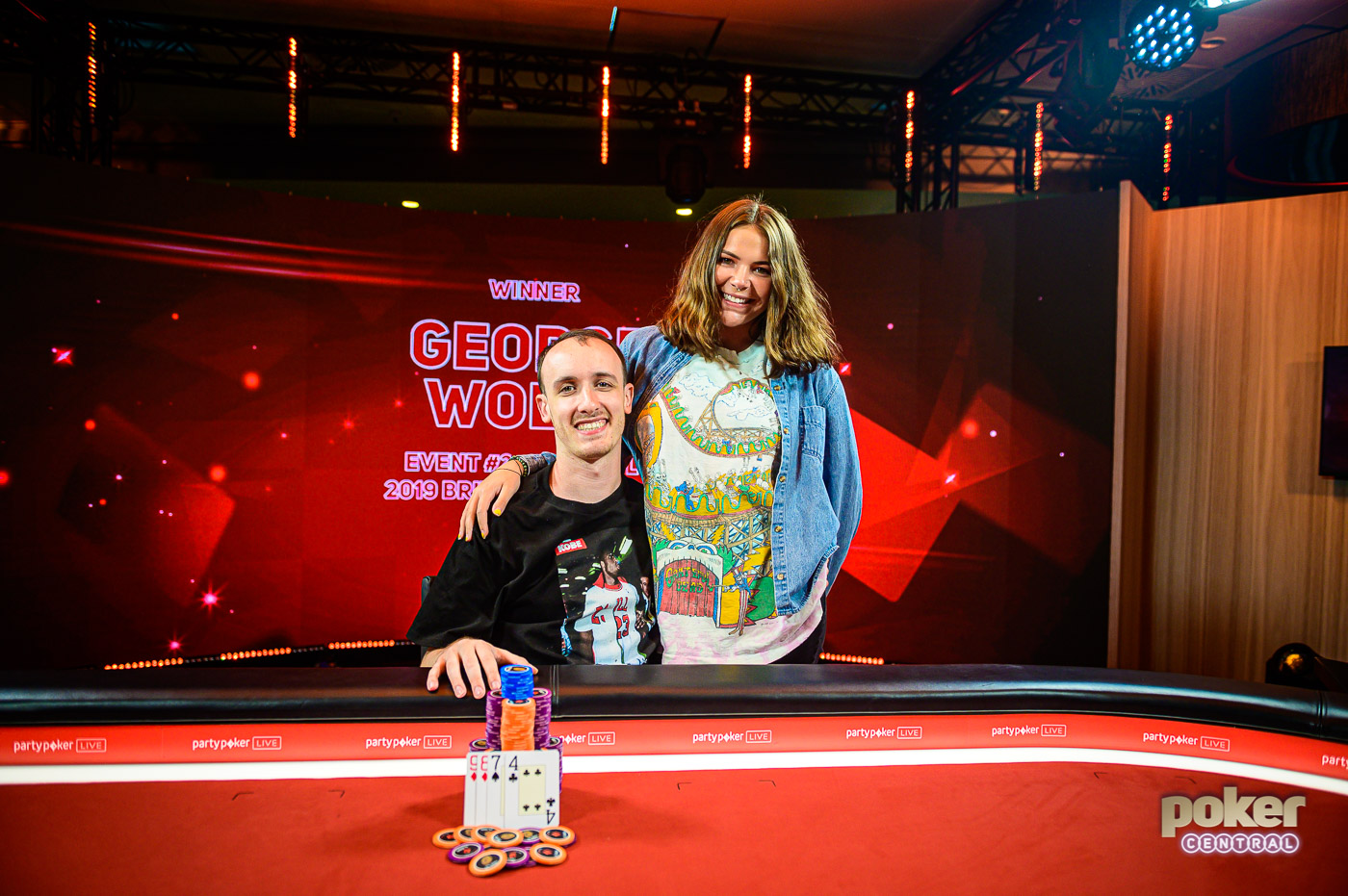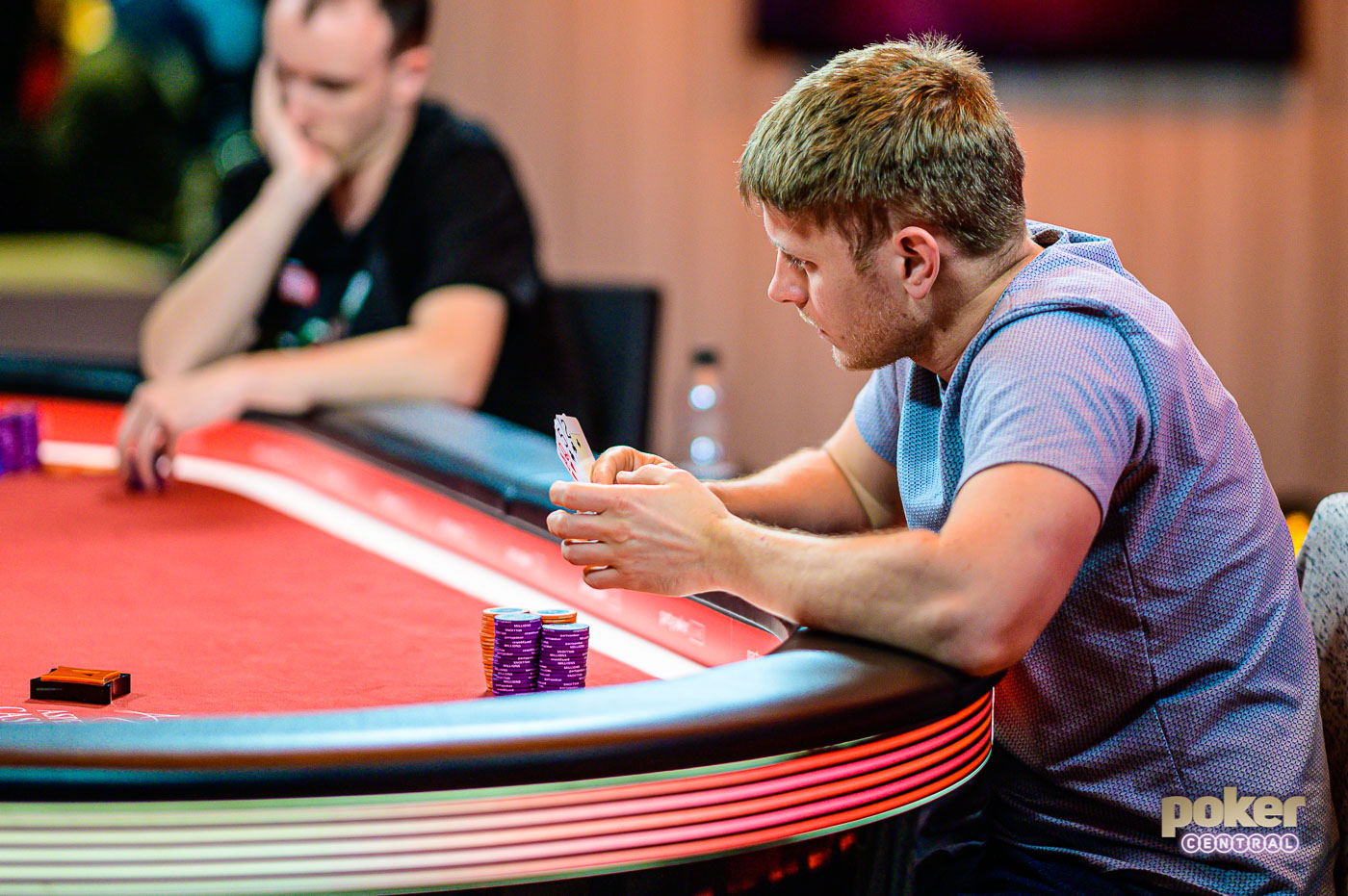 George Wolff, starting the hand with 2 million to Sam Soverel's 1.6million, made it 300,000 pre-flop and Soverel made the call.
Wolff:
Soverel:
The flop of
saw both players check. the turn of
saw both players check again, but the
river saw Soverel bet 350,000 and Wolff called to stack up the biggest lead so far in this heads-up battle.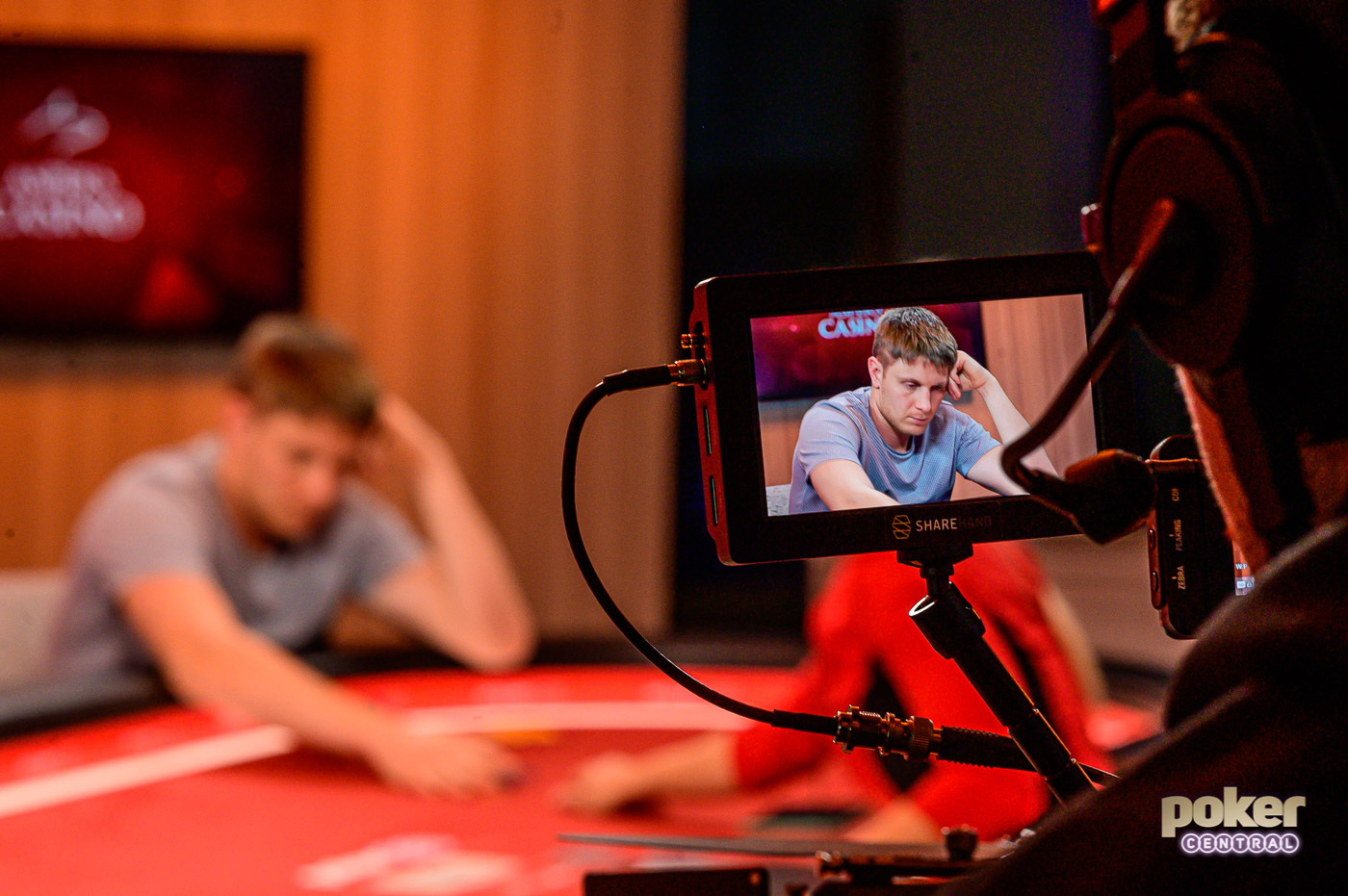 After Sam Soverel won a couple of small pots, he held a slight lead of 200,000 chips – just two big blinds at this stage – going into the latest heads-up hand of the tournament.
Soverel called the 100,000 big blind with
and Wolff checked with
.
The flop of
saw Soverel c-bet 100,000 and Wolff call. The turn
prompted two checks, and the river of
saw the same and Wolff took it down to draw even yet again.
George Wolff, holding
, bet 100,000 on a flop of
, but that was raised by Sam Soverel to 300,000 with
and Wolff called.
Both men having made trip fours, the turn of
saw both players make a full house, and Soverel led for 325,000. Wolff called. The river of
saw both men's hands get even better in just the same fashion, and Soverel asked how much Wolff had in his stack, before the chips inevitably went in, from Soverel and Wolff called. Both men showed the exact same final hand, eliciting laughs from both men.
Neither man can quite believe that it's happened again, but who deals with these spots may decide the title.
Level
Level 23
Blinds
50,000 / 100,000
Big Blind Ante
100,000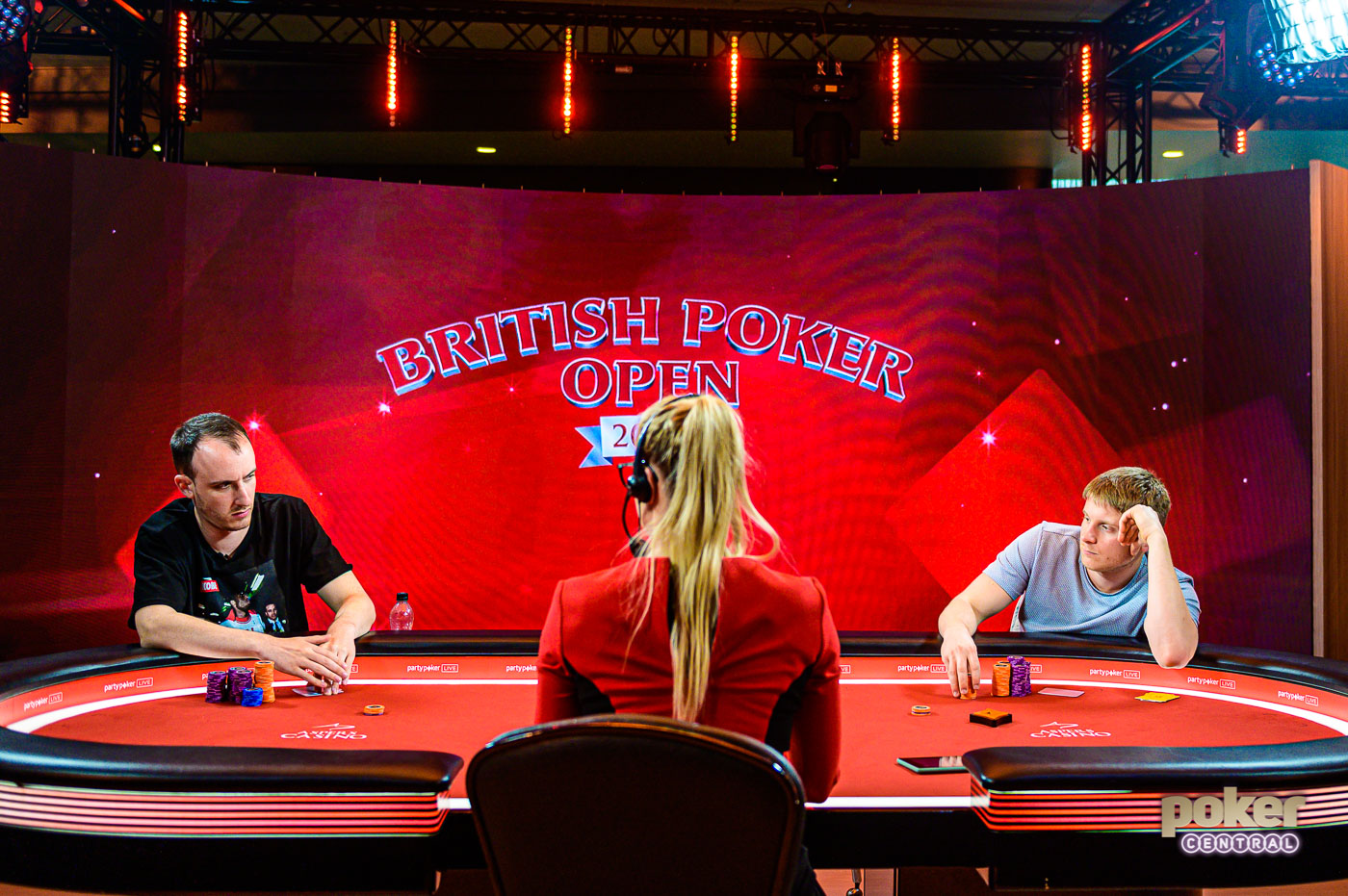 After some to-and-fro between the pair, both George Wolff and Sam Soverel are still hanging in there almost level after four and a half hours of play cannot separate them.
With blinds about to go up to 50,000/100,000, the next level could be crucial as with an average stack of just 18.5 big blinds, every decision will be crucial.
The heads-up players are on a short, 10-minute break here at Aspers Casino in London. Who'll become the second event winner here at the British Poker Open? We might be about to find out!
George Wolff called for 80,000 pre-flop with
but on the flop of
, Sam Sovereal bet over 200,000 with
. Wolff, undeterred, called to see a turn of
.
Sam Soverel bet 255,000 and Wolff called again.
The river of
saw both Wolff and Soverel make a straight, and with both men hitting their gutter-balls, Soverel moved all-in for his remaining 935,000. Wolff made the call and they chopped it up smiling.
In the following hand, only Soverel was left smiling, after he managed to bluff Wolff off the pot, before he was dealt aces in the next hand, and raised to take it down.
Who'll win the £120,000 top prize and who will be the £78,000-winning runner-up?
Level
Level 22
Blinds
40,000 / 80,000
Big Blind Ante
80,000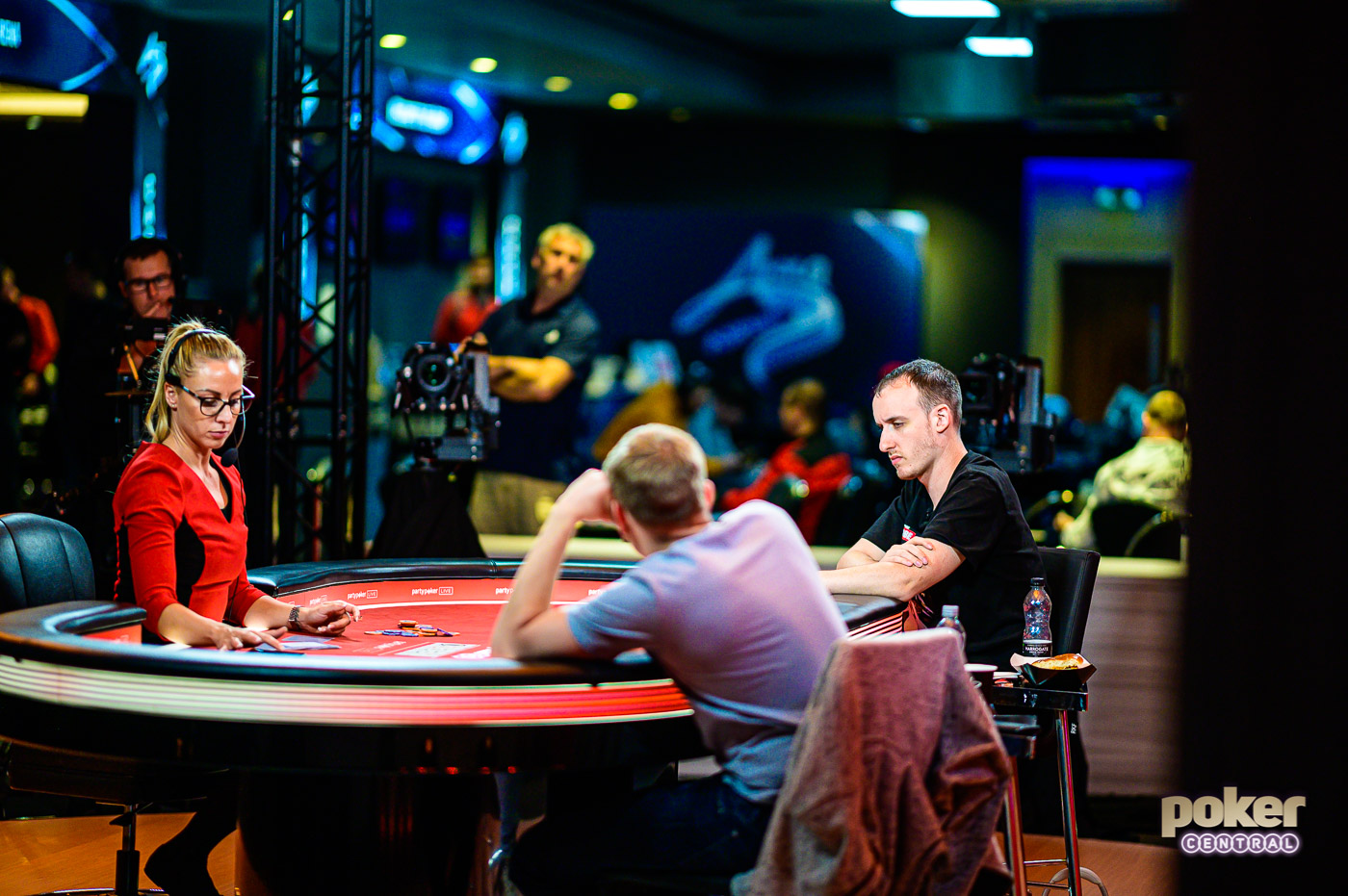 Sam Soverel had won most of the last half-dozen pots through some aggressive raising, including a bluff in the hand that preceded the biggest pot of the heads-up battle so far.
"I hope you never get to find out what I just had!" he said with a smirk.
"Well, I'll get to see it," said Wolff, just after Soverel made that stinging bluff on the turn against him. Soverel has noticeably altered his between-pot body language in this event, going from lethargic to energetic as he's built his way back up to 2.3 million, but he's just lost the lead.
In the latest salvo, Soverel bet 180,000 pre-flop and Wolff re-raised to 540,000 with Soverel calling to make it the biggest heads-up pot yet.
Wolff:
Soverel:
The flop of
saw a shove from Wolff for 865,000 chips, and with 62% in his favor, Wolff was favorite to take the pot. As if to sense that, Soverel folded.
You're all caught up!
No more pages to load