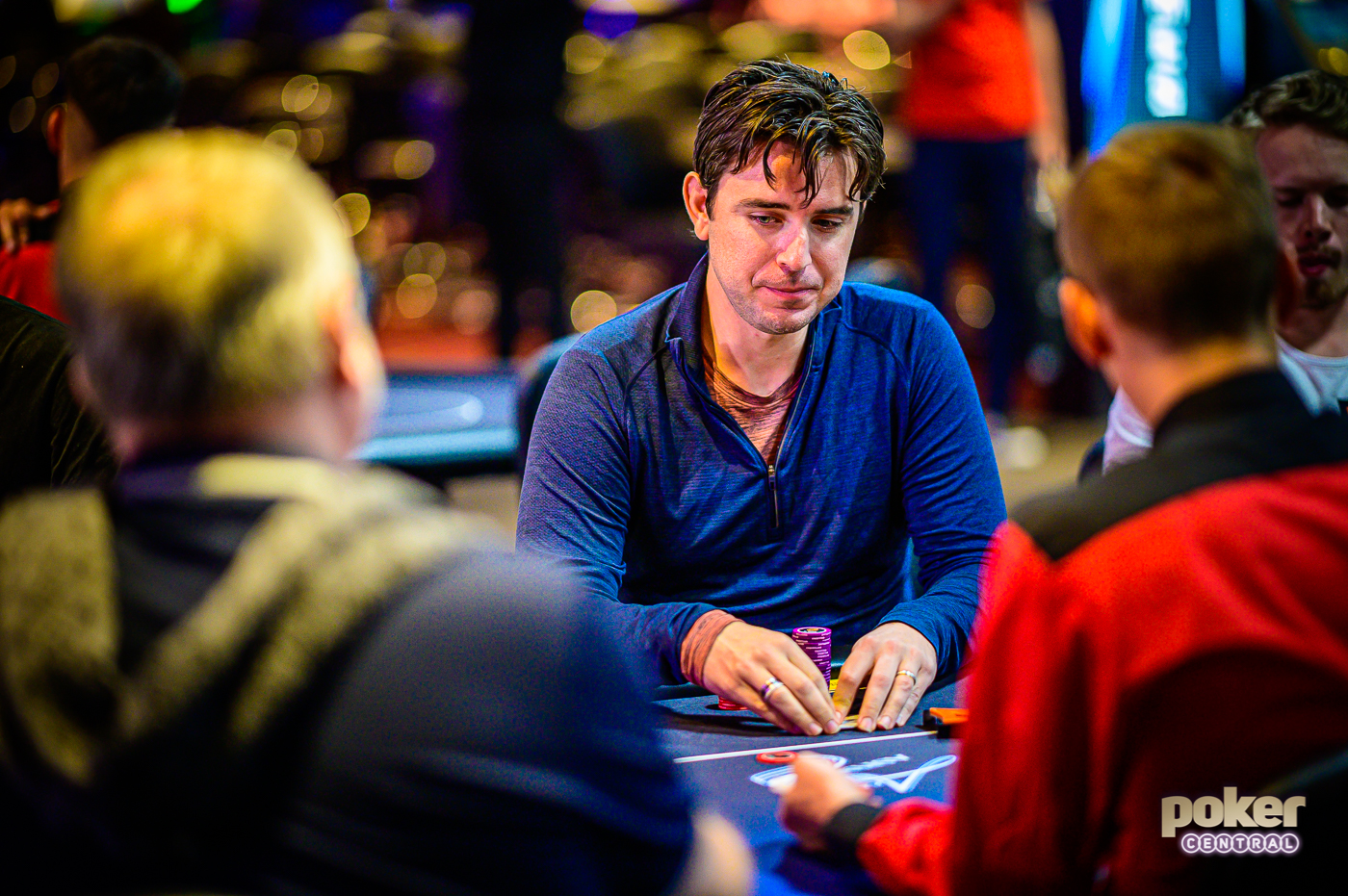 In back-to-back hands Richard Gryko just picked up some chips in the early goings of the tournament.
Hok Yiu Lee raised under the gun to 3,000 and from his direct left Gryko three-bet to 10,500 before the action folded back to Lee. Lee made the call and the flop brought out
on which he check-folded to a bet of 25,000.
On the very next hand, Gryko made it 3,500 and Frank Kassela called from the button. The flop brought out
and Gryko bet 3,000, Kassela called.
The turn brought the
and Gryko checked to Kassela who bet 7,500. Gryko pushed forward a tall stack of purple 5,000 chips, indicating the maximum possible raise. The dealer announced the raise was to 38,500 and Kassela called.
On the river, the
hit and Gryko moved all in for roughly 55,000 and with a few seconds left on the clock Kassela folded.