Level
Level 16
Blinds
10,000 / 20,000
Big Blind Ante
20,000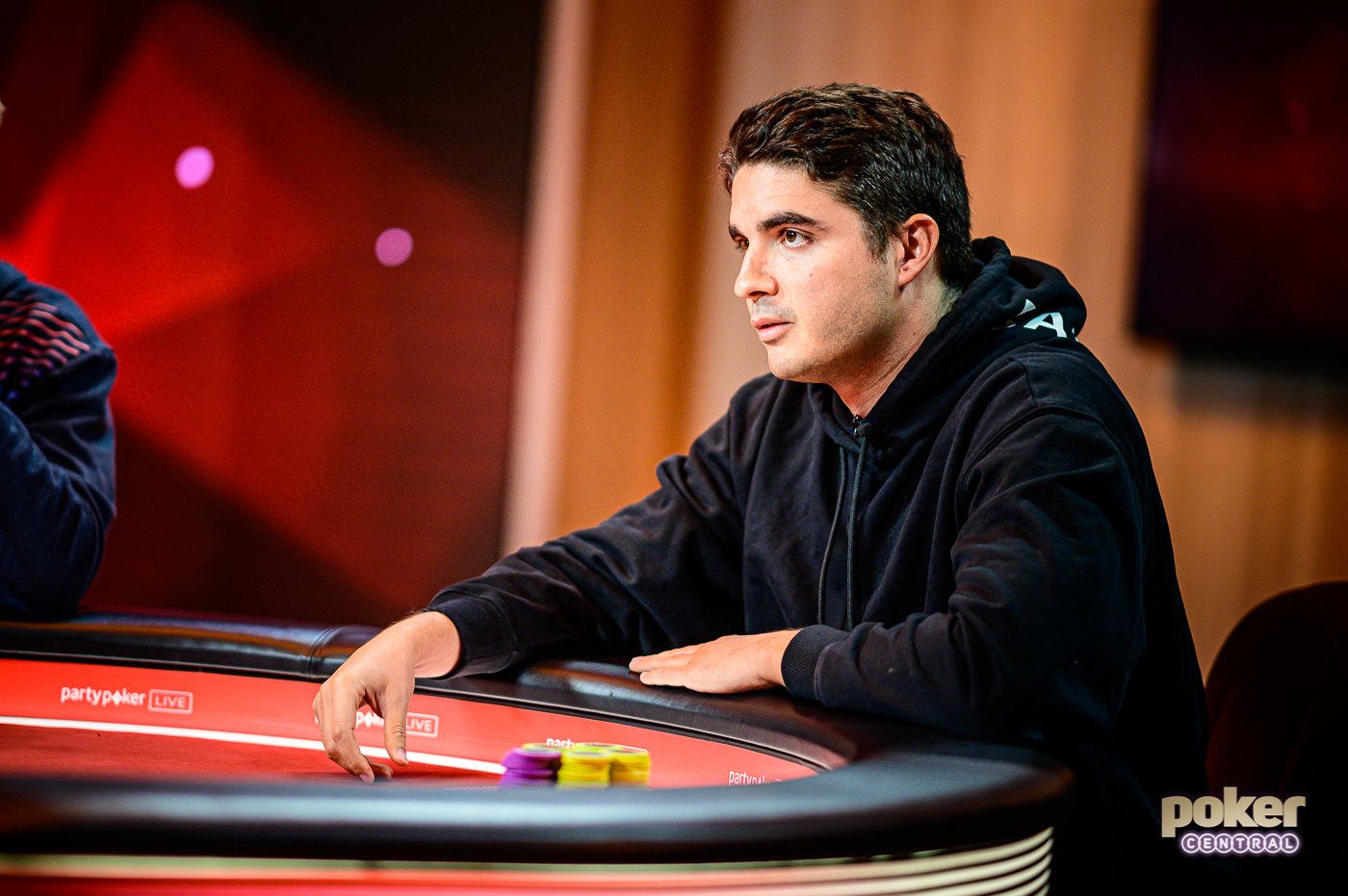 Robert Flink has gone from short-stack at the start of play 90 minutes ago to leading the final table of the British Poker Open £10,000-entry NLHE opening event.
| Player | Chips | Change |
| --- | --- | --- |
| Robert Flink | 750,000 | 160,000 |
| Luc Greenwood | 605,000 | -67,000 |
| Sam Grafton | 480,000 | -103,000 |
| Steve O'Dwyer | 425,000 | 5,000 |
| Mike Watson | 340,000 | 40,000 |
A fascinating hand, easily the longest of the final day so far, just saw Robert Flink double up in stunning fashion against Mike Watson.
Watson bet on the flop and turn and shoved on the river holding just
to Robert Flink's
as the board of 
saw Flink call it off with second pair when on the bubble.
With only 185,000 in his stack by the river, Watson's all-in putting Robert Flink to the ultimate test on the bubble, could Flink make the call?
Two timebank cards were tossed into the middle for what was a huge decision for the clearly agonizing Flink. A cash game legend playing at the highest stakes, Flink is the least experienced tournament player at this table, but he made a stunning call to take the pot down and bump his stack to 590,000.
A superstar call has put Robert Flink right back into contention to win this event, while Mike Watson ambitious and brilliant bluff was unable to get Flink to fold on the bubble and now it's 'Sir Watts' himself whi finds himself under threat of leaving with nothing.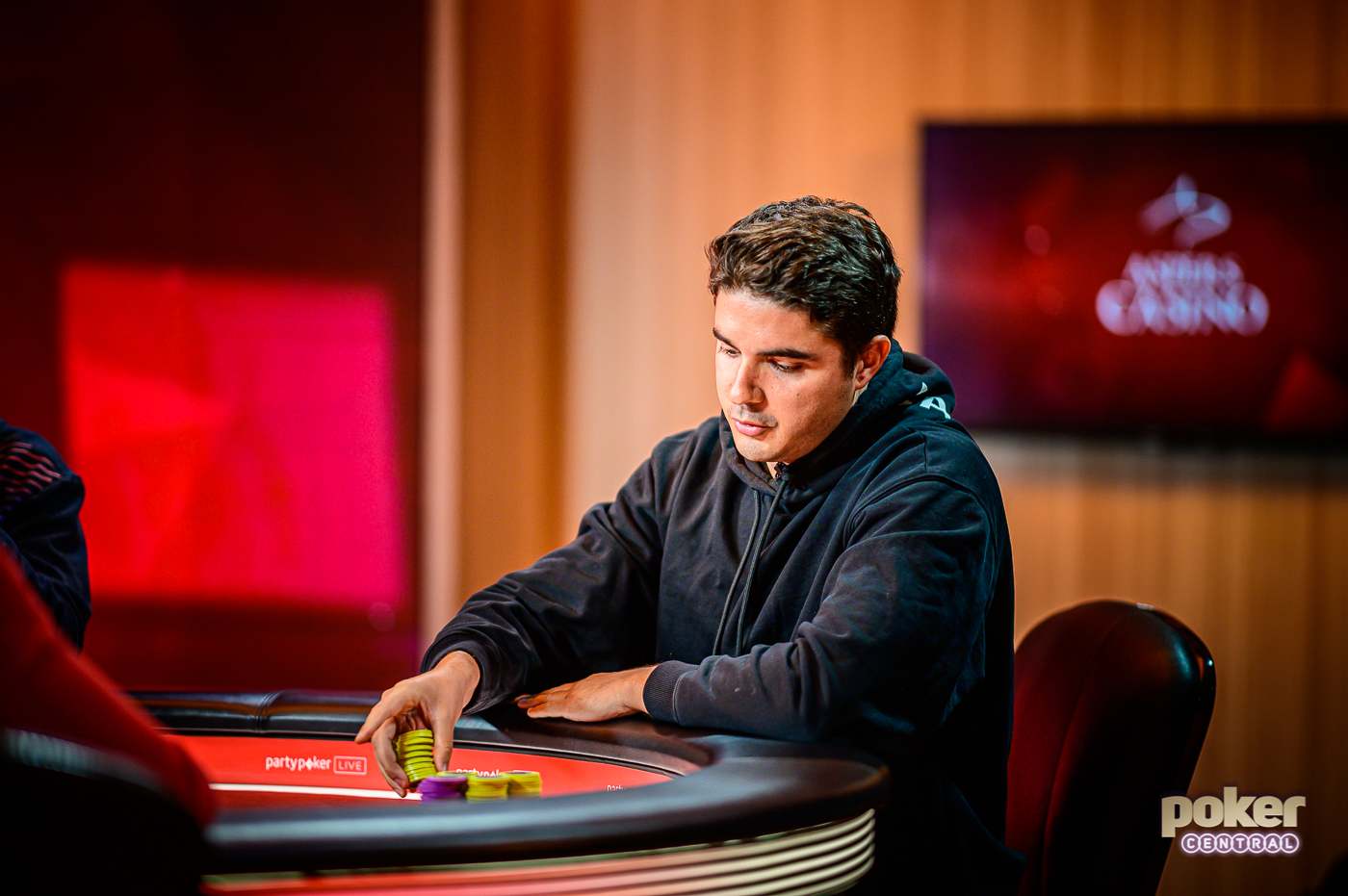 A series of short hands eventually saw Robert Flink return from the break on the attack.
First, Luc Greenwood, the chip leader at the table made it 45,000 to go on the button with
and was able to take it down unchallenged.
With 720,000 chips, Greenwood has the chip lead yet only 38 big blinds, showing how shallow the final table has become.
Greenwood's opening bet in the next hand – again to 45,000 – with
saw O'Dwyer raise all-in for 460,000 with
and take that pot down without seeing a flop.
O'Dwyer made it 40,000 to play in the next hand with
and was called by Flink with
, who, on the flop of
moved all-in to take it down, getting O'Dwyer to lay down the best hand and improve his own chances early on in the process.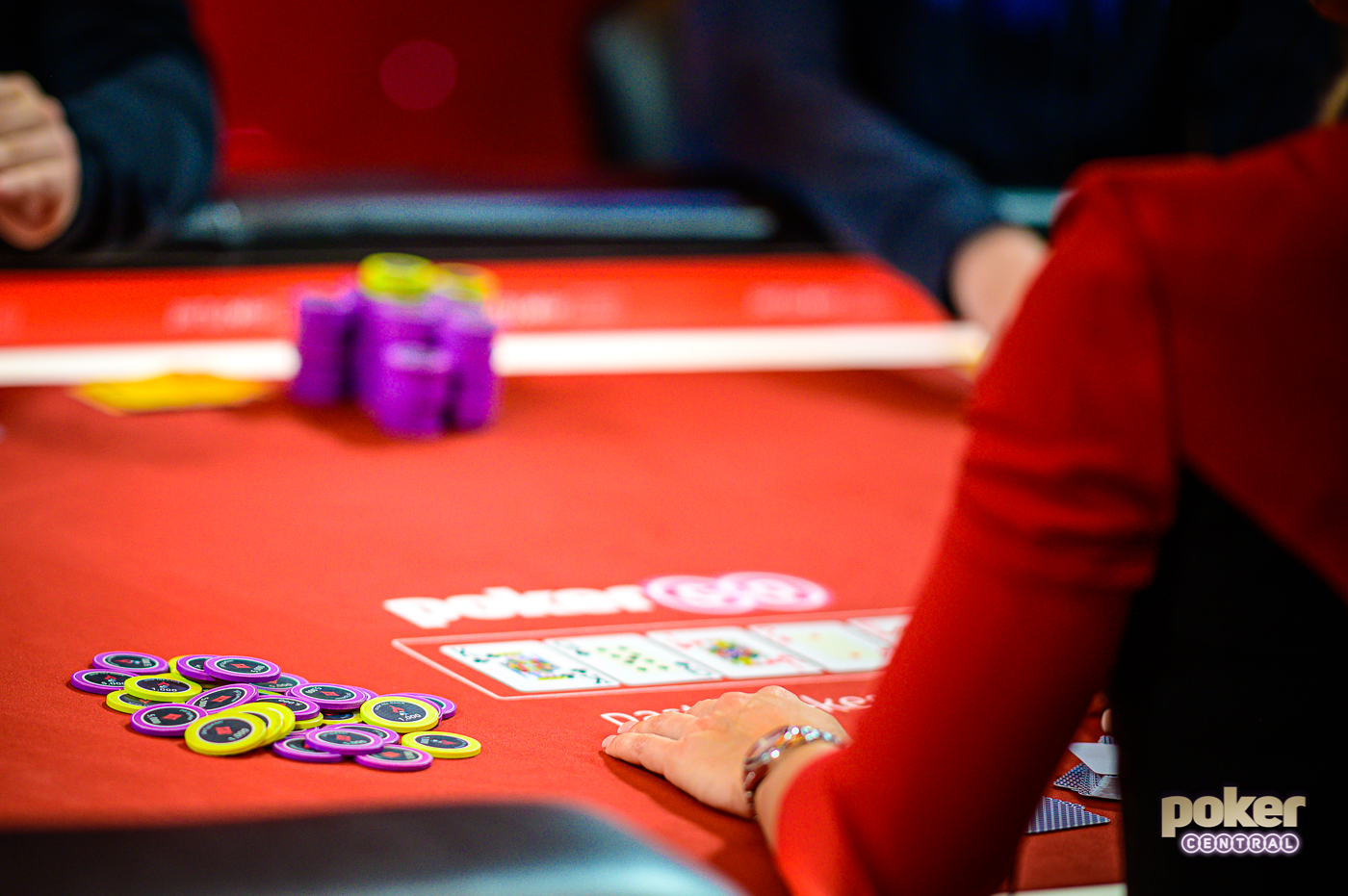 Mike 'Sir Watts' Watson moved all-in for 574,000 with
and Robert Flink couldn't call with
, faced with choosing the flip for his tournament life on the bubble.
That was the last meaningful hand as play went to the first break of the day, with LucGreenwood back on top of the five players who remain on the bubble in this first event of the 2019 British Poker Open.
| Player | Chips | Change |
| --- | --- | --- |
| Luc Greenwood | 672,000 | 72,000 |
| Mike Watson | 606,000 | -84,000 |
| Sam Grafton | 583,000 | -43,000 |
| Steve O'Dwyer | 469,000 | 58,000 |
| Robert Flink | 261,000 | -40,000 |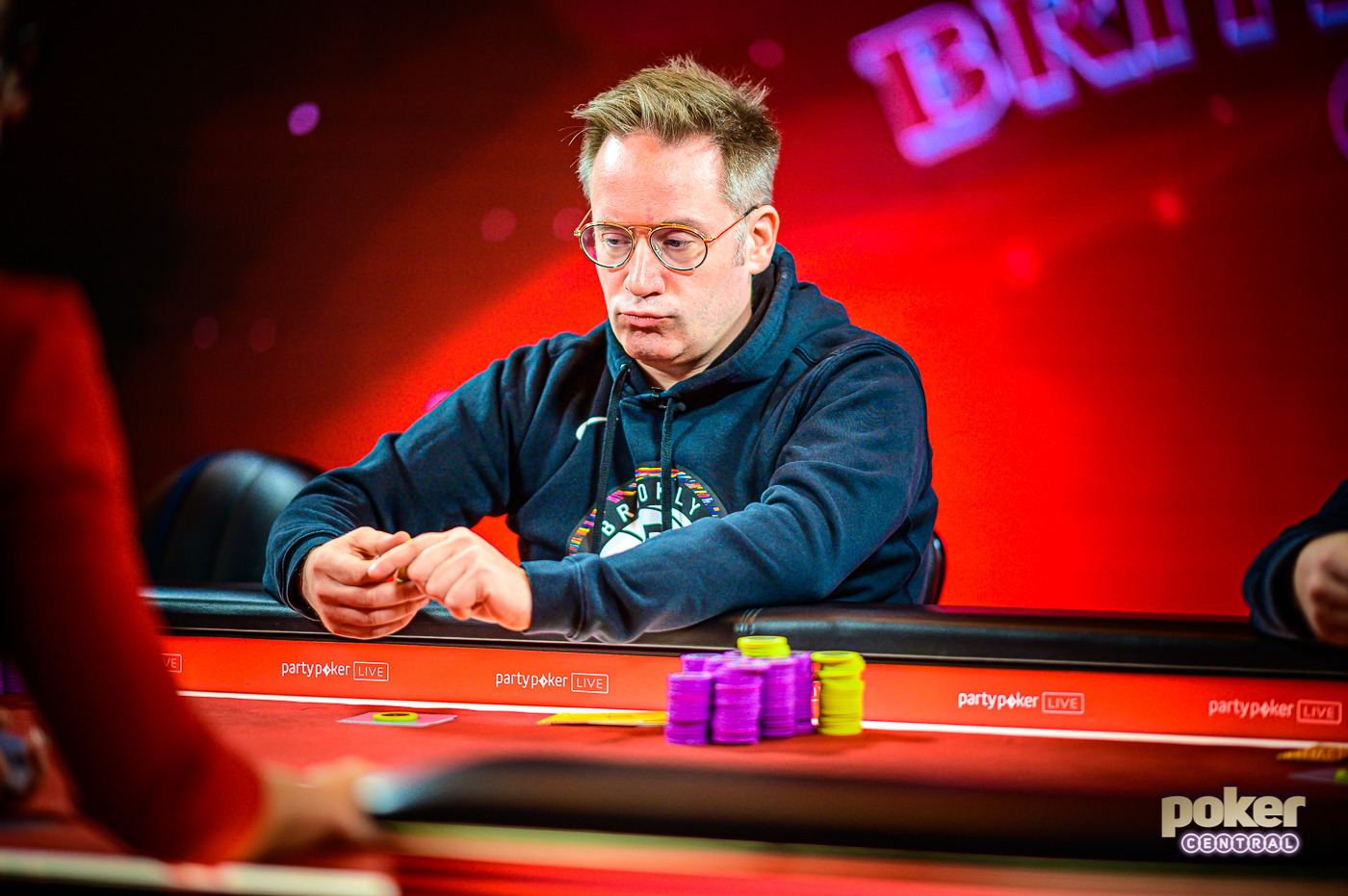 Greenwood and Grafton clashed again, with the British player this time adding to his stack.
Greenwood held
while Grafton had
.
With players originally attacking but growing ever more tentative, the board of
was what commentary team Brent Hanks and Jeff Platt called a "troublesome run-out".
Grafton picked up the pot with his king hitting on the river, adding 113,000 to his stack, and costing Greenwood a little less.
Level
Level 15
Blinds
8,000 / 16,000
Big Blind Ante
16,000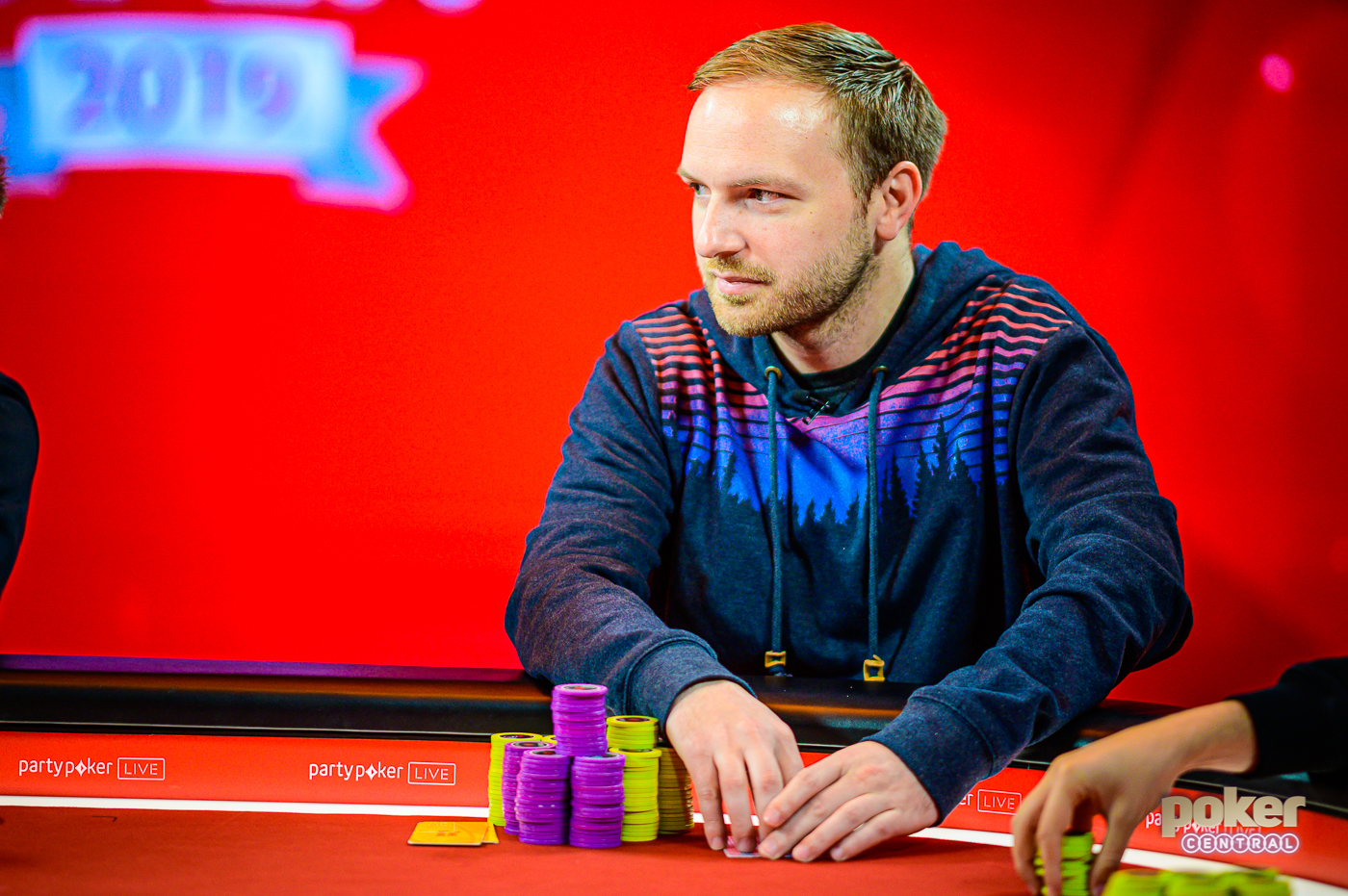 Play started with Greenwood and Grafton well ahead of the pack, but after a topsy-turvy opening 50 minutes of action, Grafton and Greenwood have dropped back a little.
Mike Watson's big win against Grafton, as well as Robert Flink's double, have evened things up considerably.
| Player | Chips | Change |
| --- | --- | --- |
| Mike Watson | 690,000 | -29,000 |
| Luc Greenwood | 673,000 | -115,000 |
| Sam Grafton | 516,000 | 66,000 |
| Steve O'Dwyer | 411,000 | 61,000 |
| Robert Flink | 301,000 | 276,000 |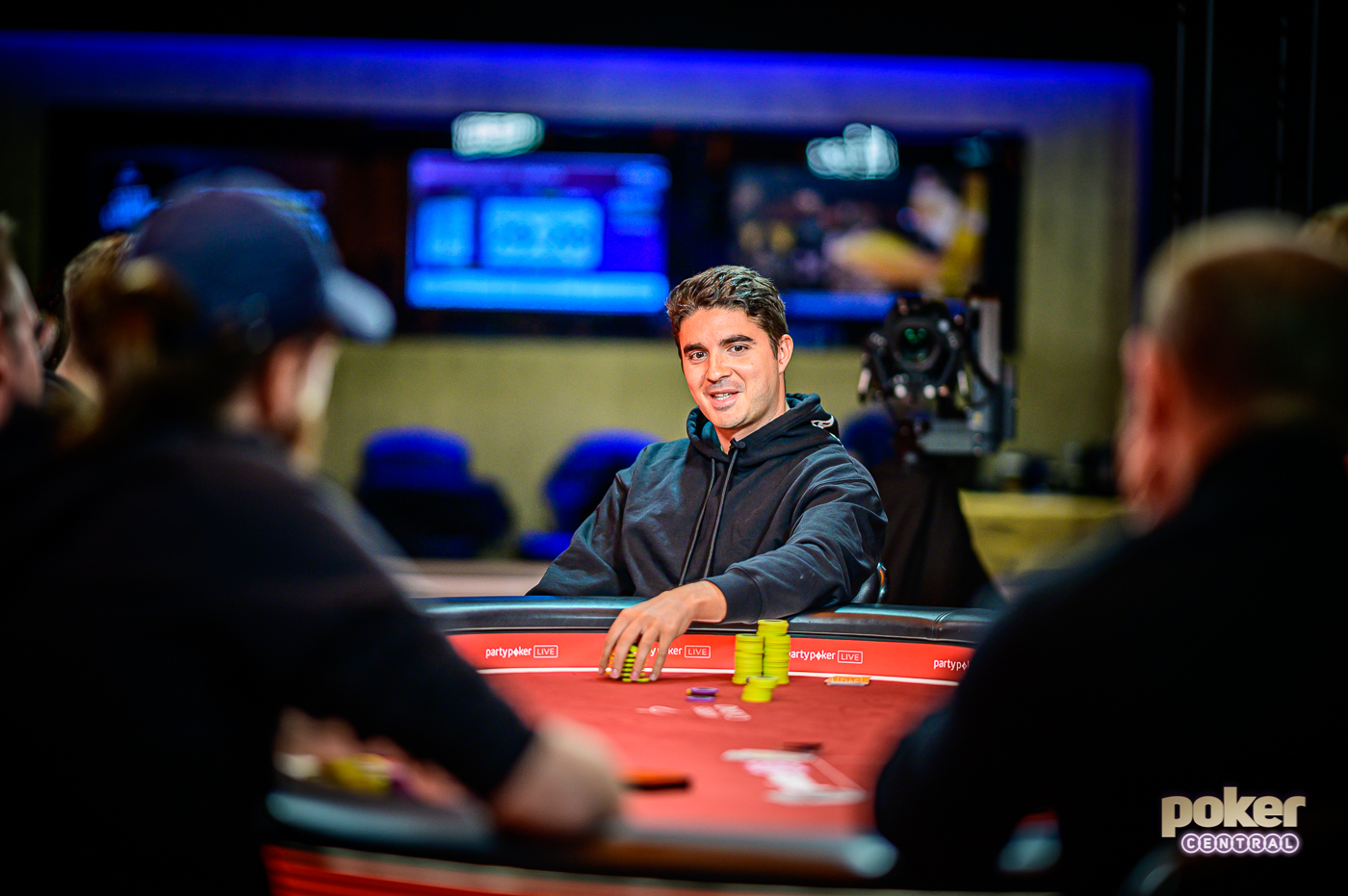 It's all gone wrong in the first 40 minutes of action here at the final table of the first British Poker Open for Sam Grafton.
Robert Flink moved all-in with
for 116,000 and was called by Grafton, who held
.
The
saw Flink remain in the lead, and the
turn and 
river saw nothing change for Flink to get that vital double and keep us on the bubble. Grafton is now 4th in chips.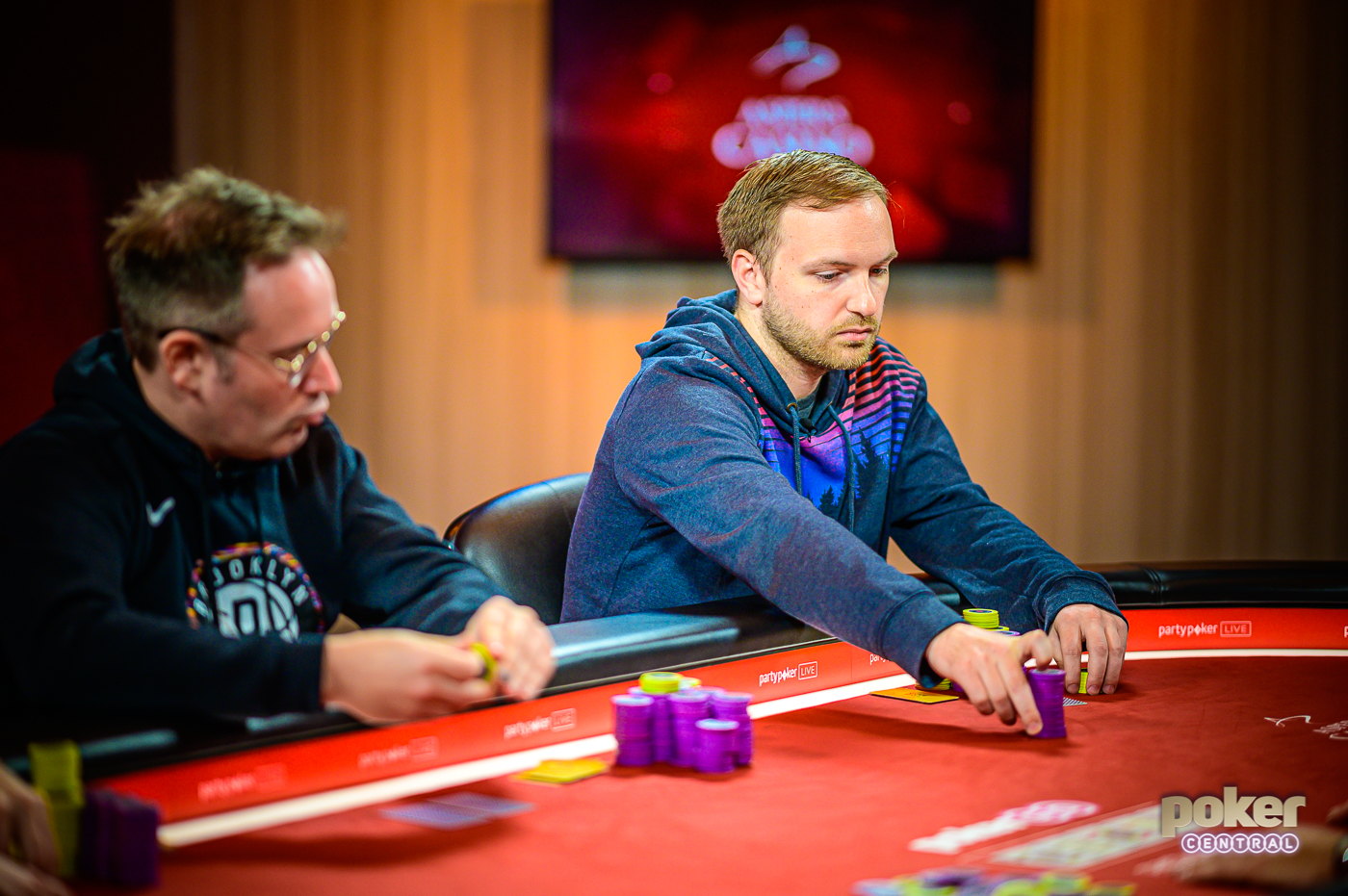 A pot of 108,000 by the flop saw Sam Grafton with
and Mike Watson with
check the board after the turn of
.
However, on the
river, Grafton checked and Watson bet 100,000, seeing Grafton call and have to pay off 'Sir Watts'. Grafton lost 157,000 in that hand and Mike Watson has made that amount, dropping Grafton down to third in chips.
If 'money saved is money earned', then Grafton had saved chips in the previous few hands, saving himself major damage. but Watson has just dented the British player's hopes albeit at this early stage of the final table.
You're all caught up!
No more pages to load