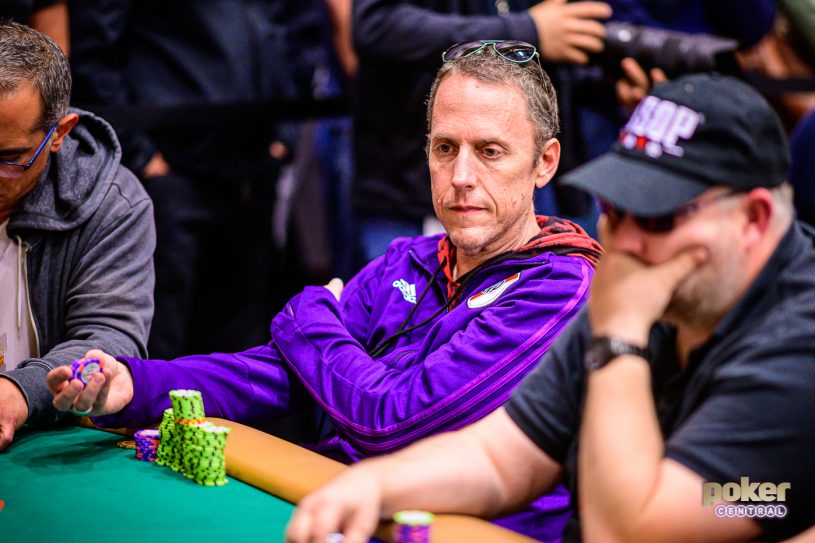 One of the busiest days outside the Main Event took place at the 50th annual World Series of Poker at the Rio All-Suite Hotel & Casino as players such as Ben Yu, Andres Korn and Joe Cada all posted signature days at the felt. But who had their best day so far this Series? Read on and find out.
KORN LEADS THE WAY IN $1,000-ENTRY MINI MAIN EVENT
The $1,000-entry Mini Main Event has just eight players remaining from its enormous 5,521-strong field, and it is the former WSOP bracelet winner Andres Korn who has the chip lead ahead of the live-streamed final table on PokerGO.
With eight players representing seven different nationalities, Korn (sitting with 75,000,00 chips) has cut his way through the field and will expect to be able to run deep in the final table itself given the paucity of chips that exists. He's the chip leader, yet still only has 38 big blinds, so an extremely fast first few levels at least would be no surprise.
Having won the $5,000 No-Limit Hold'em event just two years ago here at the Rio, Korn will have to outlast Frenchman Jeremy Saderne (64,000,000) and Yi Ma (62,600,000), both of whom trail him by comparatively little.
While Koji Takagi will remain hopeful of applying pressure with 44,000,000 chips, and the popular Lula Taylor (30,500,000) also sitting behind a playable stack, others will need to win their first big pot of the final, with Philip Gildea (12,400,000) and Ben Alloggio (13,900,000) both extremely short-stacked.
Final Table Seat Draw:
| | | |
| --- | --- | --- |
| Seat | Player | Chips |
| 1 | Ben Alloggio | 13,900,000 |
| 2 | Andres Korn | 75,000,000 |
| 3 | Stefan Widmer | 28,400,000 |
| 4 | Yi Ma | 62,600,000 |
| 5 | Koji Takagi | 44,000,000 |
| 6 | Philip Gildea | 12,400,000 |
| 7 | Lula Taylor | 30,500,000 |
| 8 | Jeremy Saderne | 64,000,000 |
RUSINOVAS RULES AS FINAL TABLE LOOMS IN CRAZY EIGHTS
Lithuanian player Aleksandras Rusinovas leads the way in the $888-entry Crazy Eights No-Limit Hold'em event, with Vivian Saliba and Vlad Darie well placed. With 10,185 entries now reduced to just 10 players, Rusinovas has 114,625,00 chips, more than enough to lead by some margin from Thomas Drivas in second place (58,600,000) while players such as Vivian Saliba (43,500,000) and Vlad Darie (26,750,000) trail in his wake.
Rusinovas will be going for Lithuania's first open event WSOP bracelet when he returns to the action and will sit two to the left of Vivian Saliba when play resumes on two five-handed tables.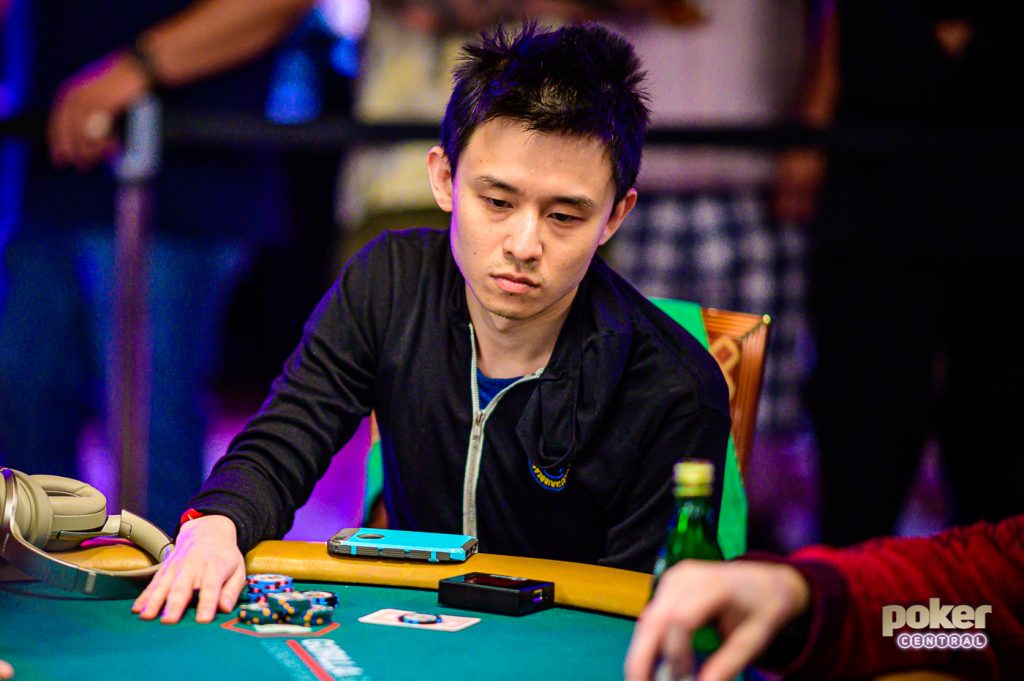 WARRIORS SALUTE SEES SEXTON AND YU BATTLE HARD
The $500-entry Salute To Warriors event Day 1 kicked off in fine style, with a $40 donation to United Services Organization part of the buy-in seeing 1,723 players enter the tournament, meaning the winner will walk away with a massive $121,161 and – to save your abacus – an impressive $68,920 being donated to a very worthy cause.
With just 259 guaranteed to be making the money, the start of Day 2 will be a cruel one for just eight players, as 267 made the end-of-Day-1 counts. Once the bubble bursts, the min-cash will be worth $699, but everyone has their minds set on the six-figure top prize.
Players who survived the cut included Garry Stevens-Smith (572,000) Michael Nosek (517,000), Jordan Knackstedt (480,500), Fred Li (388,00), and Chad Gravenor (375,500) at the top of the chipcounts, but penty of big names survived, with Player of the Year contender Ben Yu bagging up 370,500 and former Airborne veteran Mike Sexton totting up 300,000. Other luminaries failed to deploy a stack for Day 2, and Chris Ferguson, Erik Cajelais and David Williams will all have plenty of time to play Day 1a of the Main Event.
VIEIRA BAGS LEAD IN $5,000 6-MAX
Joao Vieira bagged the chip lead at the close of Day 2 in the $5,000-entry No Limit Holdem 6-Max event, with a massive 2,100,000 chips in his bag by the end of the night. With Shahar Levi in second place with 1.8 million, Olivier Busquet in third with 1,433,000 and 2009 WSOP Main Event World Champion Joe Cada (1,389,000) also in the hunt, it's sure to be a huge Day 3.
With a top prize of $758,011 up for grabs, the 815 entries that have been whittled down to 28 players and two players who ended up on different sides of the Day 3 cut were brothers. Brandon Shiels didn't survive the last half hour of the day, busting with minutes left on the clock. But hopefully for him, he'll have swapped a % with his brother Richard sheils, who bagged up 842,000 chips, just under average but a fine stack with which to attack on the penultimate day.
With $758,011 up for the grabs to the winner, Day 3 is sure to be a crucial day, especially with so many final table chip leaders going on to win the bracelet this summer.
BROWN BEATING DOWN OPPOSITION IN LIMIT HOLD'EM CHAMPIONSHIP
Andrew Brown leads the way in the final Mixed Game Championship Event of the summer, the $10,000-entry  Limit Hold'em Championship. With 110 players taking part, Brown ended the day with 337,000 after late-regging and running it up thereafter. With late registration still available until the start of Day 2, we could yet see the five more entries needed to eclipse last year's total field of 114.
Andrew Brown leads from Anthony Marsico (283,500) and Eli Elezra (255,500), who is having one of his best WSOP summers in recent memory and potentially his best ever. He's already won one bracelet in the $1,500-entry Seven Card Stud event and will be hopeful of adding his second of the Series.
Who'll become the latest player to win a WSOP gold bracelet at the 2019 World Series of Poker? You can watch the action unfold live today on PokerGO and CBS All Access as more coverage of the 2019 WSOP bracelet events takes place. Selected bracelet events will be streamed exclusively on CBS All Access in the United States.