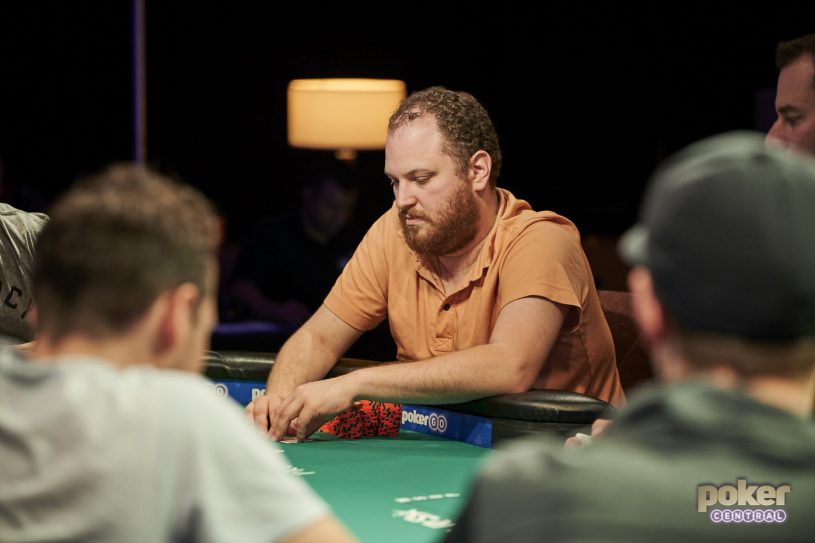 While five events didn't reach a finish on Day #31 of the World Series of Poker, several WSOP tournaments grew closer to a conclusion, most notably in one particular event, where two men will return for a Battle Royale of a heads-up to clinch their latest bracelet.
SEIVER AND ZHIGALOV MUST MEET ONE LAST TIME
Scott Seiver and Andrey Zhigalov were unable to finish their epic heads-up match at the close of the $10,000-entry Razz Championship. With Seiver holding a lead of 3,950,000 to the 3,010,000 of the Russian, it's sure to be a ding-dong battle for the bracelet when the two men return to play for the $301,421 top prize.
With 116 entries overall, Seiver went from practically zero chips – the two-time bracelet winner was down to just two big bets at one stage – to leading the heads-up confrontation overnight. He would deliver the bullet to Chris 'Jesus' Ferguson, making sure that the controversial figure didn't end the night still in contention. Others saw their hopes of another bracelet shot down in flames, too. Defending Champion Calvin Anderson, David 'The Gunslinger' Bach, Daniel 'Kid Poker' Negreanu, and 2019 WSOP Player of the Year leader Dan Zack all bit the dust before Seiver sent matters down to just him and Andrey Zhigalov in the final showdown.
Who'll blink? It will be fascinating to find out, with Seiver pushing for his third bracelet and Andrey Zhigalov going for number two.
DAVILA CONTROLS COLOSSUS WITH BIG LEAD
William Davila bagged up 17.9 million as just 107 of the 13,109 entries remained in contention in The Colossus, with the top prize of $451,272 and the WSOP bracelet being chased down relentlessly by several big-name players. With second-in-chips Neil Ho (14.03 million) and Cindy Kerslake (10,675,000) just two of the players after Davila's chip lead, the field will be trimmed at a slightly slower rate tomorrow than it was today. With 1,900 players kicking the day off, almost 1,800 were out by the close of play.
Short-stack ninja, big-stack bullies and everyone in between will be fighting hard for the bracelet and that six-figure prize when the action resumes on Saturday morning at 11.00 a.m.
SCHWARTZBACH ON TOP IN OMAHA MIX
Blake Schwartzbach took the overnight chip lead after Day 2 of the $1,500-entry Omaha Mix event, bagging up 475,000 to end the day ahead of superstars of the game including Phil Laak (243,000) and former WSOP Main Event winner Ryan Riess (222,000). With 717 players overall, just 228 returned for Day 2, with only 38 of them escaping the day.
Closest challenger to Schwartzbach is Joe Tehan with 458,000 chips, but he's followed closely by Sean Yu (445,000) and John Evans (440,000), with the $199,838 top prize driving everyone on in their pursuit of the fabled WSOP bracelet.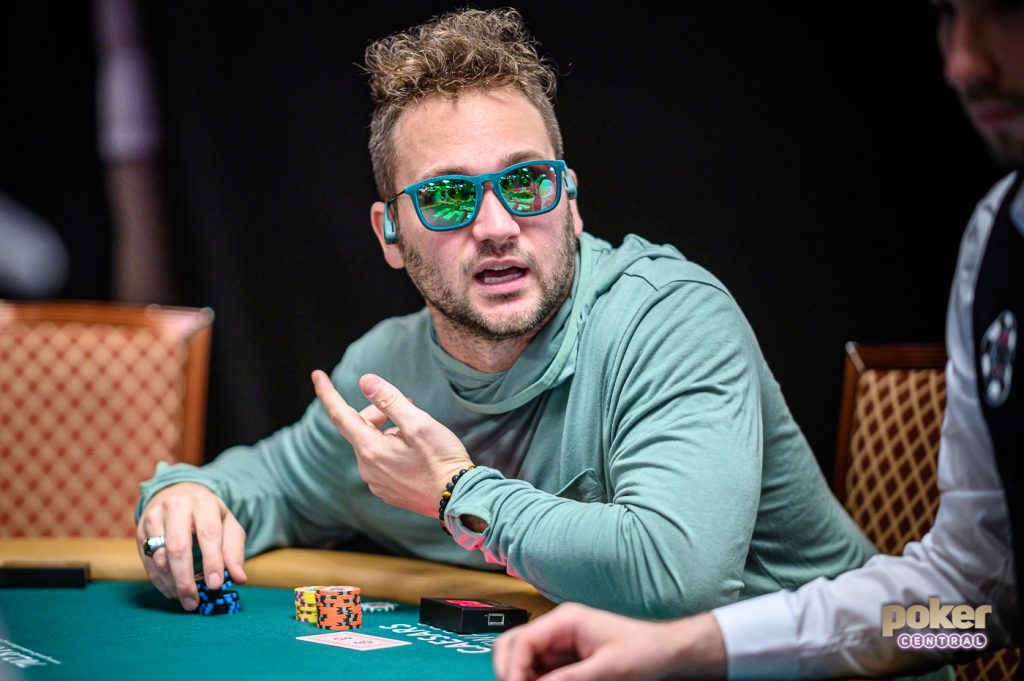 KANE TAMES CRAZY EIGHTS
Michael Kane dominated Day 1b, totalling an astonishing 1,360,000 chips after the late Day 1b flight on Friday night. That wasn't far clear of Arsenii Karmatckii, who finished Day 1a with 1,323,000, but was well ahead of the British player's nearest foe on Day 1b, Dara Taherpour (1,030,000). Taherpour was the only other player to crack a million on Day 1b, Emile Schiff (994,000) getting close but not quite there.
Out of the Razz Championship, Calvin Anderson (400,000) entered and thrived in the Crazy Eights, and he wasn't the only one, with Richard Bai (535,000), James Dempsey (301,000), and Robert Cheung (102,000).
MCKENNA CRACKS TOUGH DAY 1 IN $10,000 PLO
Michael McKenna got the best of Day 1 in the $10,000 Pot-Limit Omaha Hi-Lo 8 or Better Championship, ending the day with 355,600 chips, good enough to be chip leader of the 118 remaining players.
McKenna has star-studded company at the top of the ranks, with Randy Ohel up to 304,100 chips, and other such as Kate Hoang (291,800) Stephen Johnson (228,000) and Robert Cowen (215,700) all starring on the day. Other big names with desperate hopes for a bracelet include Alex Foxen (170,600) and John Esposito, who won $466,407 for a third-place finish in the Poker Players Championship last night too, the poker powerhouse bagging up 155,000. Others weren't so fortunate, with 2019 bracelet winner Eli Elezra, Daniel 'Kid Poker' Negreanu, Erik Seidel and Jennifer Tilly all eliminated by the end of the day.
Who'll become the latest player to win a WSOP gold bracelet at the 2019 World Series of Poker? You can watch the action unfold live today on PokerGO and CBS All Access as more coverage of the 2019 WSOP bracelet events takes place. Selected bracelet events will be streamed exclusively on CBS All Access in the United States.