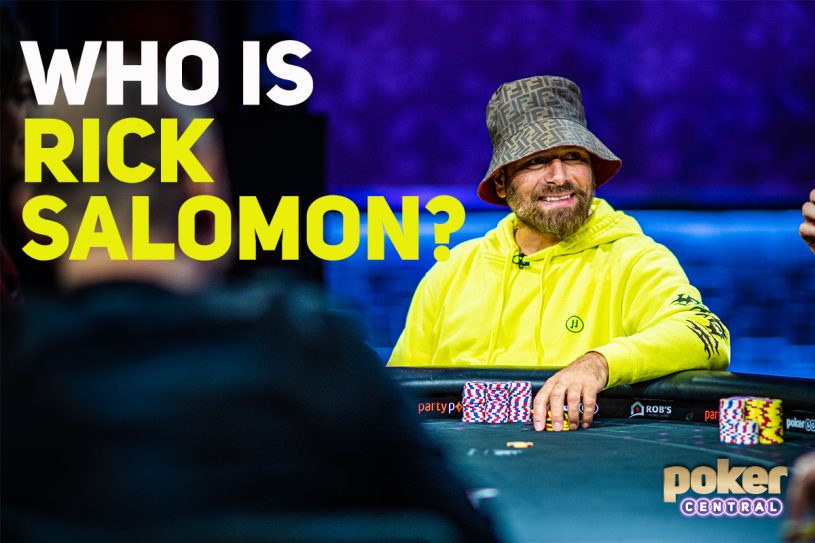 Rick Salomon is a poker legend. In fact, if you have time, he's not just a neon-sign kind of poker name. He's the kind of box office that Hollywood loves and drama follows. He's the headline act and he's been in the news so much recently that he merits his own feature just to rustle up all the action as he does at the poker table.
One Night in Paris
Rick Salomon has always brought the action and loves it when the stakes are at their highest. The man who was once married to Shannen Doherty, Paris Hilton and Pamela Anderson – not all at the same time! – brought a whole lot of fun to the Super High Roller Cash Game back in 2015, where the money on the table quickly went through the roof.
What also went through the roof was Rick Salomon's fame when an amateur flick titled "One Night in Paris" surfaced in June, 2004. Paris Hilton Rick Salomon ended up in a long legal dispute over the film that allegedly didn't bring in any money for the hotel heiress and was eventually settled with Salomon paying Paris Hilton $400,000. Indicative of the Paris Hilton sex tape fame, Donald Trump admitted in an interview with Howard Stern that he and Melania watched the tape when it was leaked onto the internet. In an interview with TMZ, Paris Hilton claimed she never made any money of the movie herself.
Rick Salomon – Poker Player
Salomon is no stranger to controversy, from the infamous private video that dominated headlines many years ago now to the recent ruling in a French court that Salomon wasn't owed $2.8 million he believed he'd won from Saudi Arabian sheikh Raad al-Khereiji in a cash game in the South of France.
With Rick Salomon, there's always lots of table talk and big swings. Chamath Palihapitiya said on last week's Rob's Home Game that over the years, he'd probably lost over $50 million to Rick Salomon over the years. Wow. Rick Salomon net worth might never be known because of the massive swings he's going through as a high stakes player but we're willing to guess that it's big given his fearless playing style and incredible skills when it comes to pressuring his opponents!
As a tournament player, Salomon has some major chops as well, recording three seven-figure scores in the last few years by finishing fourth, third, and fourth in the Big One for One Drop for a combined $9 million!
Watch Rick Salomon in action on PokerGO as he played in Rob's Home Game where he was the center of all the action. Recaps of Day 1, Day 3, and  Day 4 are available by clicking the links.
One thing is for sure – money follows Salomon along with the drama, as he shows here in this near $1m pot against Aaron Zang.
ROB'S HOME GAME
To say Rick Salomon dominated last week's Rob's Home Game would be an understatement. The man under the oversized hat was the star of the show and dominated the poker headlines yet again after an epic, record-breaking $993,000 pot.
That wasn't the only drama of course, and Salomon took on Phil 'The Poker Brat' Hellmuth in another unforgettable hand where Salomon had pocket tens and Phil Hellmuth had pocket kings. Could Salomon spike The Poker Brat across not one but two run-outs?
You can watch all the action from the final day's play in Rob's Home Game right here if you've subscribed to PokerGO. If you haven't you're missing out on 24/7 poker content via almost any device. Treat yourself or a loved one for Christmas!