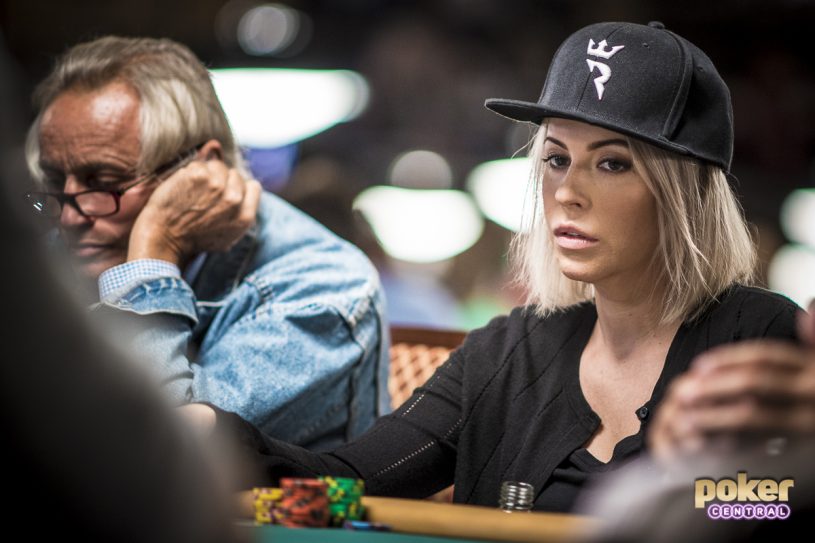 This week, Femme Fatale II was announced on Poker After Dark as seven total killers line up to face each other inside the PokerGO Studio on March 25 and 26. The lineup is headlined by Danielle Andersen, Farah Galfond, and Maria Ho, neither of whom played on the first edition of Femme Fatale back in January of 2018. As we get ready for this week's action, let's look back on the shows from last year.
Femme Fatale I
Highlighting the lineups last year were six women who aren't playing this time around, showing that there's a lot of competition at the top! Kristen Bicknell, Kathy Liebert, JJ Liu, Sofia Lovgren, Melanie Weisner, and Tracy Nguyen battled in a $100/$200 No Limit Hold'em game that brought out plenty of excitement. Watch Day 1 or Day 2 back in full by clicking on the links, or check out the highlights of the second night in the player below.
Now, let's get set for next week's action with some great original content. May we suggest watching the Super High Roller Club featuring Farah Galfond or Maria Ho on Real Talk.
Can't get enough of the poker action? Here are some more Weekend Binge Watch suggestions:
New to PokerGO? Subscribe right now to enjoy more than 100 days of live poker every single year as well as an endless supply of on-demand content including the Super High Roller Bowl, World Series of Poker, and original programming such as Pokerography, Poker Nights, and Beyond the Rail.