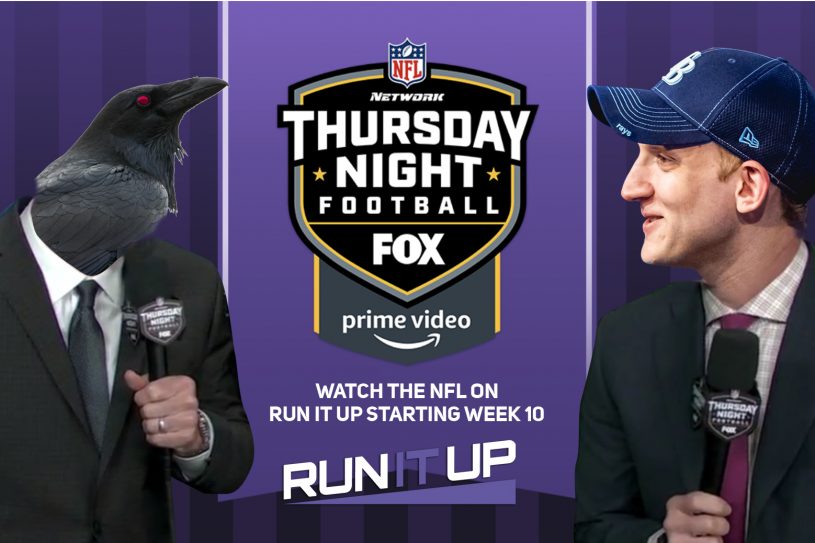 Jason Somerville is many poker fans' favorite streamers on Twitch and now you will also be able to enjoy his voice and antics on Thursday Night Football. For five weeks this fall, Somerville will bring the NFL to the Run it Up! channel on Twitch as he will cover the five games listed below. Last month, Twitch announced a partnership with the NFL to co-stream Thursday Night Football starting on September 26 running through Week 15.
During "Run it Up" week on Poker After Dark, we spoke with Somerville about this exciting new venture on his beloved Twitch channel. Watch the full podcast on PokerGO right now.
"I'm super excited about this and I really need to study up on my football knowledge. I'm a fan of the game but I don't necessarily know what the shotgun formation is!" Somerville joked.
"I'm excited to play the role of host of these shows and share my insights as the games go."
For Somerville fans, or NFL fans for that matter, are wondering what exactly it is that he will be doing during these games, it's fairly simple. Somerville will be shown as a picture-in-picture during the game which will feature his commentary throughout the game including the regular commercials you would see on the TV broadcast.
Jason Somerville's Thursday Night Football Streaming Schedule
Home
Away
Week 10
Oakland Raiders
Los Angeles Chargers
Week 11
Pittsburgh Steelers
Cleveland Browns
Week 12
Houston Texans
Indianapolis Colts
Week 14
Chicago Bears
Dallas Cowboys
Week 15
Baltimore Ravens
New York Jets
Jason Somerville on Sports Betting
As an avid sports bettor himself made it clear that betting talk will not be part of the offering of these Thursday Night Football broadcasts. In his personal life, however, Somerville has been an active sports bettor after getting hooked through his passion for the UFC.
"The sports betting market is like 100 times bigger than poker and it's going to blow up in America in the next 10 years," Jason Somerville said when asked about the sports betting landscape in the United States.
"I started with UFC betting and that turned into me dabbling in some NFL betting. If you study these markets and use the tons of resources that are out there, you can hopefully have an edge in betting. I haven't always had an edge and I definitely don't in some sports, and there's obviously also the sample size question. The rake is hard to beat in sports betting, even harder than in poker, but I'm really enjoying it.
In the future, we might see Somerville's content expand further into sports betting, but for now, he will be focused on creating exciting poker content as well as five nights of Thursday Night Football action on Twitch.