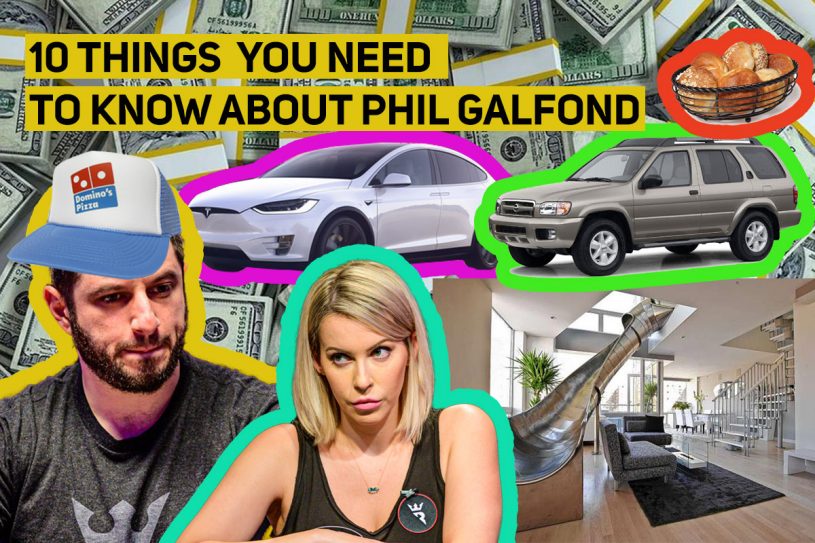 Phil Galfond is one of the most celebrated poker players in the game but what do you really know about him? We spoke to Galfond at the 2019 Poker Masters to uncover some new facts about this legend of the game, so let's dive in!
He used to work at Dominos
"My first job was working the phones at Dominos. I hated it!" Galfond told us as it were his parents that pushed him to get a job in high school.
"Even at that time, they had a very antiquated computer system. The calls would come in and you would have to follow this routine so if someone said 'cheese pizza' I would have to stop them and ask for the size and what type of crust because it all had to be in order. And then they had different keys for different menu items, and I remember "X" being for extra sauce because the S was for sausage."
Galfond hated it so much, he quit his first job after a week and the only other job he ever had was being a tutor in school before getting into poker.
He used to buy new clothes instead of doing laundry
"Back in college, I would sometimes buy new clothes instead of laundry," Galfond laughed, thinking back of his younger years where it's easy to imagine him winning thousands of dollars a day playing online poker. Galfond was a philosophy student but dropped out rather quickly but he still managed to enjoy the college lifestyle as he hung around at the college for quite some time after.
He used to own a Nissan pathfinder that he shared with his dad
"I had a Nissan Pathfinder in High School that I shared with my dad and my brother. My brother and I used for two years each, he was a bit younger, and I didn't have another car until I bought the car that I have now."
Phil drives a Tesla right now.
Back in 2015, Phil Galfond married then Farah Fath and earlier this year they welcomed a beautiful boy in the world named Spencer. Farah Galfond is now a regular in the high stakes poker games in Las Vegas but prior to her becoming a crusher at the felt she did it big in Hollywood. Farah portrayed Mimi Lockhart on the highly popular TV series Days of our Lives for a whopping 847 episodes as well as numerous appearances in other TV shows and movies. Farah also appeared on the Super High Roller Club and Poker After Dark on PokerGO.
He once lost a massive credit card roulette bill despite only eating the bread
"I was a really picky eater when I was younger and we went to Joel Robuchon with a group. It was like a 15-course meal and most of the stuff I didn't like or even try. After every course, there was a bread cart that came by though, and basically all I ate was bread and I ended up losing a very big credit card roulette."
His online name is OMGClayAiken
Galfond picked a screen name that would be the antithesis of a macho name in hopes that players would be afraid to lose to him, he explained in an interview with Amanda Leatherman back in 2008. Under his screen name, Galfond won millions of dollars and became possibly the biggest winner in online poker history during the boom era. According to Galfond, he's played in the 1-2 million poker hands online during his days as a professional.
He once peed himself during a poker tournament
"During my first World Series of Poker, I was texting my friends updates on how I was doing in the tournaments on breaks and wearing these pajama pants. I was texting at the urinal and the fly got in front of the stream and while I didn't soak my pants, it was basically all over me. I couldn't do anything because I was on a tournament break and I couldn't leave the get changed, that was pretty memorable!" Galfond laughed.
He used to own a Manhattan apartment with a slide in it!
Galfond is smart with his money and doesn't splurge on extravagant purchases but the most badass thing he's ever bought was a two-story apartment in Manhattan. After Black Friday, Galfond put the apartment on the market for $4 million and he was sad to report that the eventual buyer removed the slide from this epic apartment in the East Village.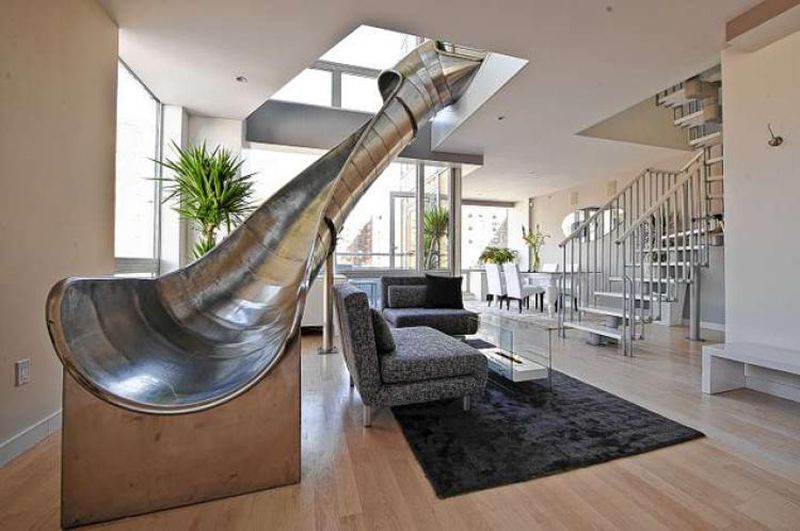 His first poker cash was his only ever cash outside of Las Vegas
Strangely enough, and with 32 total live results, Galfond has only once finished in the money in an event outside Las Vegas! All the way back in 2006, when Galfond had just turned 21, he finished 18th on the Jack Binion WSOP Circuit event at Harrah's Tunica. This event was later won by Daniel Negreanu for $755,525.
Despite never fully focusing on live tournaments, Phil Galfond has three World Series of Poker bracelets! Galfond won his first back in 2008 in the $5,000 Pot Limit Omaha event with rebuys where he outlasted a field of 152 players to claim the $817,781 first prize. Johnny Chan, David Benyamine, John Juanda, Daniel Negreanu, and Phil Hellmuth were also at this final table. Galfond's two other bracelet wins came in a $10,000 Pot Limit Omaha Eight or Better event in 2018 and a $10,000 2-7 Triple Draw event in 2015.
He's the owner and creator of Run it Once Poker
After starting a poker training site called Run it One back in 2012, Phil Galfond took a deep plunge into the online gaming space and started Run it One Poker. After years of development, Galfond and his team launched the poker site at the start of this year and ever since they've been building and expanding the platform's offering. Run it Once Poker is not available in the United States but you can play on there in Canada, United Kingdom, Germany and many other countries around the world. Jason Koon, Ben Sulsky, James Obst, Sam Greenwood, and Chris Kruk are among the coaches on the Run it Once training site.
Watch Phil Galfond play poker on PokerGO as he appeared on Poker After Dark as well as in various different tournaments. New to PokerGO? Subscribe right now.