Coming into the 2018 Poker Masters, Stephen Chidwick was one of the favorites for the Purple Jacket, but unforeseen circumstances prevented him from competing in the seven-event high stakes series at the PokerGO Studio. During the most recent EPT in Barcelona, Chidwick and his wife had their passports stolen, and he was only able to make it to Las Vegas for the $100,000 Main Event.
Last night, Chidwick arrived in Las Vegas, eager to compete in what would be his only Poker Masters tournament of 2018. We caught up with Chidwick about his misfortunate and the disappointment of missing out on all the high stakes action this week.
"I always want to be here, this is my favorite place to be, so that was very frustrating," Chidwick said.
As a PokerGO viewer during his absence from play as he awaited his passport situation to be resolved, Chidwick liked what he saw.
"I liked what I saw when I was sitting at home. The fields were nice and big, I liked the Short Deck Event and the Pot Limit Omaha, and next year it would be nice to have an 8-Game event in there as well. The way the buy-ins escalate during the series is also something I like a lot."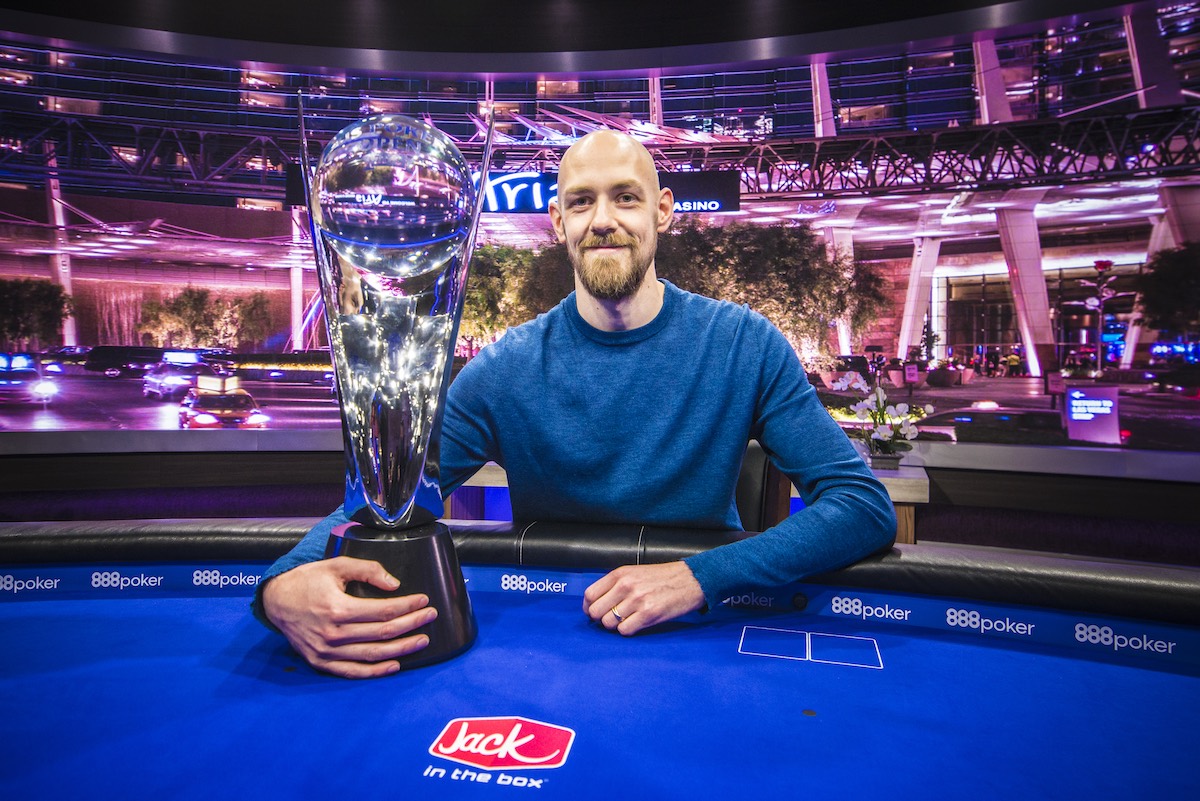 After losing his passport for the third time in just a few years, a police report was needed for him to get a new passport, delaying the process of coming to Las Vegas. The U.S. Poker Open Champion received his new passport in London at 12:00 pm on Thursday, he found himself on a flight less than five hours later, and after a good night sleep he finds himself seated with current Purple Jacket standings leader Ali Imsirovic.
"I was looking forward to playing the Short Deck Event and the entire series because I really love this format of playing a series like this. It is disappointing to miss some of the tournaments, but at least I'm here for the big one."
Chidwick added that he's been impressed by Imsirovic and sees a bright future for the young American who looks destined to take home the Purple Jacket in a similar fashion to the Brit's U.S. Poker Open win.
Tune in for live action of Day 2 of the $100,000 Poker Masters Main Event as Ali Imsirovic, Stephen Chidwick, Bryn Kenney, Rainer Kempe, and Cary Katz highlight the current feature table. Want more from Stephen Chidwick? Watch the Deep Issues interview on PokerGO with him right here.