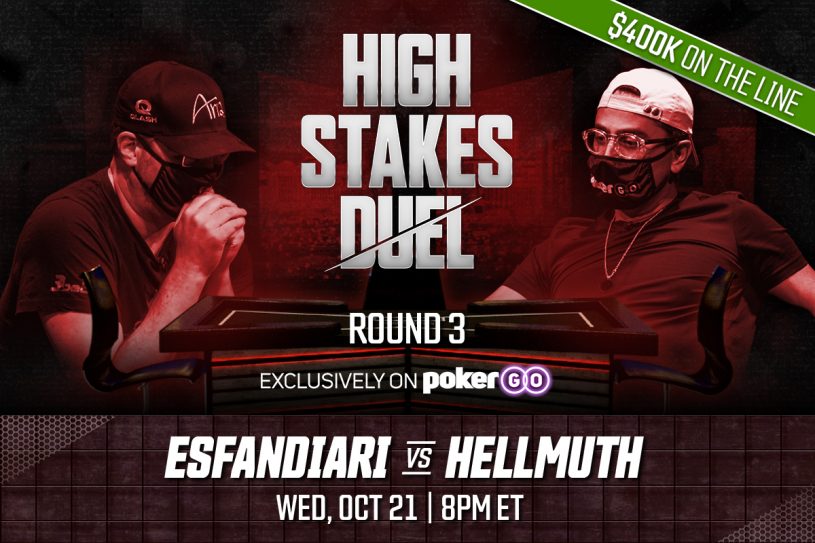 "If I lose, just auto-challenge."
Before a hand was dealt in Round 2 of High Stakes Duel, Antonio Esfandiari had declared his intention to challenge Phil Hellmuth if he lost again. When the final hand of Round 2 saw Esfandiari's jack-ten unable to improve against the dominating king-ten, Hellmuth would collect his second consecutive victory over Esfandiari in High Stakes Duel – this time for $200,000.
The two will face off for a third time on Wednesday, October 21, at 8 p.m. ET exclusively on PokerGO with High Stakes Duel Round 3 where there will be $400,000 on the line!
"It was fun," Esfandiari said to Hellmuth following the match. "We battled today. You deserved the W."
The premiere of High Stakes Duel saw Hellmuth and Esfandiari play a $100,000 heads-up match before the stakes doubled for Round 2. Round 3 will now see Hellmuth and Esfandiari square off for the $400,000 purse from inside the PokerGO Studio.
Watch High Stakes Duel | Round 2 | Phil Hellmuth vs. Antonio Esfandiari now on PokerGO.
"We have a great rivalry, it's been a lot of fun. He's just a great player," Hellmuth said about him and Esfandiari's poker rivalry. "My usual tricks don't work against him. Everybody when they play heads-up, plays wrong, and that leads to a lot of easy victories for me. But he already improved."
Unfortunately for the fans of High Stakes Duel, this could be the last match for Season 1. Losing players can only lose three matches in-a-row before being officially eliminated, and if a three-match winning streak begins in the first three rounds, then the winner may cash out after three consecutive wins. If Esfandiari loses for a third consecutive time, Hellmuth may decide to pocket the $400,000 prize and therefore end High Stakes Duel Season 1.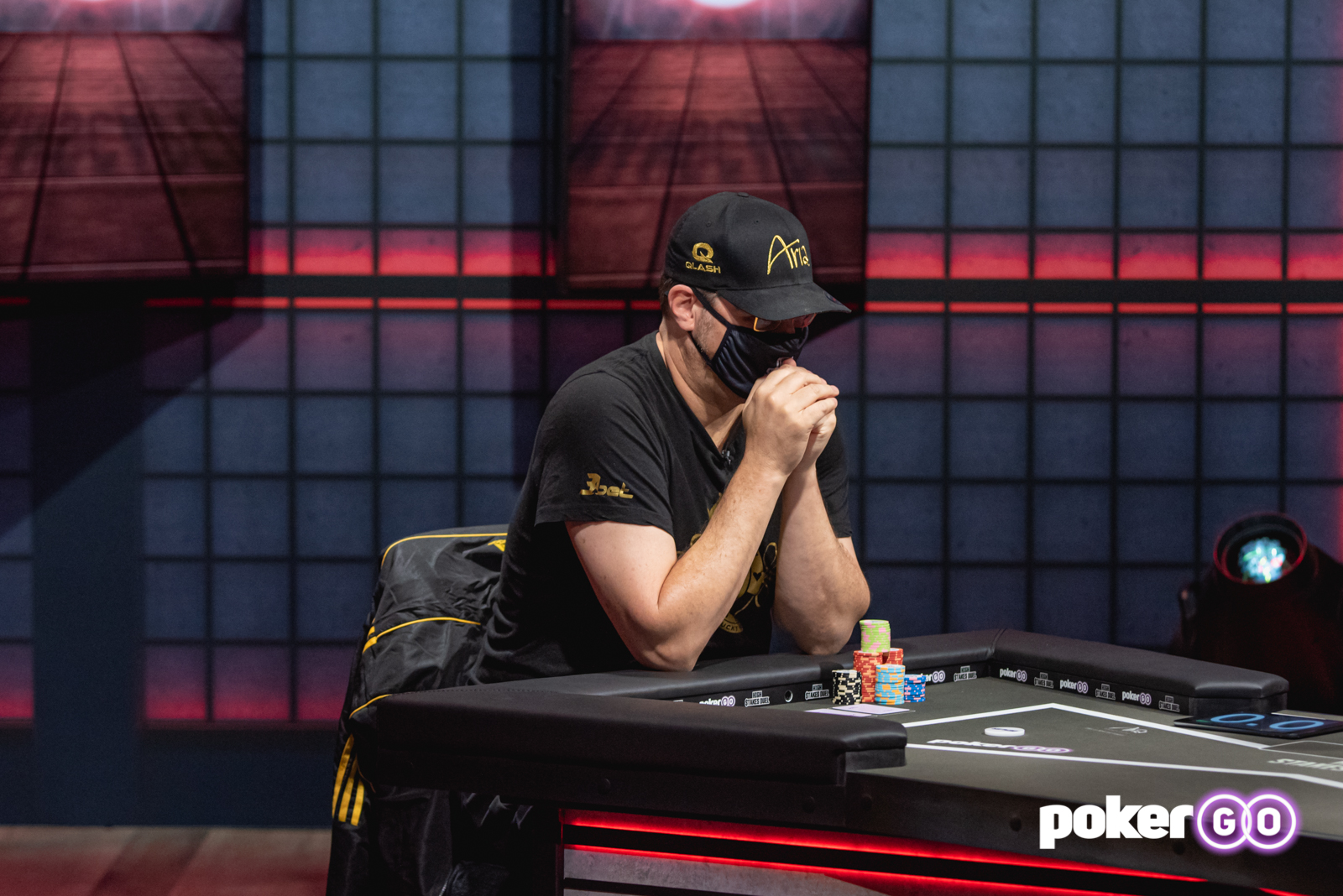 The High Stakes Duel bragging rights currently belong to Hellmuth, but Esfandiari can't be counted out just yet heading into Round 3 as the tale of the tape falls as follows:
| | | |
| --- | --- | --- |
| Antonio Esfandiari | Tale of the Tape | Phil Hellmuth |
| 41 | Age | 56 |
| The Magician | Nickname | The Poker Brat |
| 3 | WSOP Bracelets | 15 |
| 2 | WPT Titles | 0 |
| $27.8 million | Winnings | $23.4 million |
| 15th | All Time Money List | 22nd |
| Shoes Off | Style | #POSITIVITY |
| 0 | High Stakes Duel Victories | 2 |
The important statistic heading into Round 3 is who holds the lead in High Stakes Duel victories – and that belongs to Hellmuth.
"I'm the most hungry poker player on the planet," Hellmuth said on High Stakes Duel | Round 1 | The Weigh-In. "I keep winning and I don't get the respect."
Everything is on the line for Esfandiari as a win means High Stakes Duel will continue for him. If he loses, then he will be officially eliminated while simultaneously giving the option to Hellmuth to cash out the $400,000 in winnings he would have earned from his three consecutive victories. Can Esfandiari turn the tide, or is Hellmuth's momentum too strong? The only way to find out is to watch High Stakes Duel exclusively on PokerGO on Wednesday, October 21, at 8 p.m. ET.