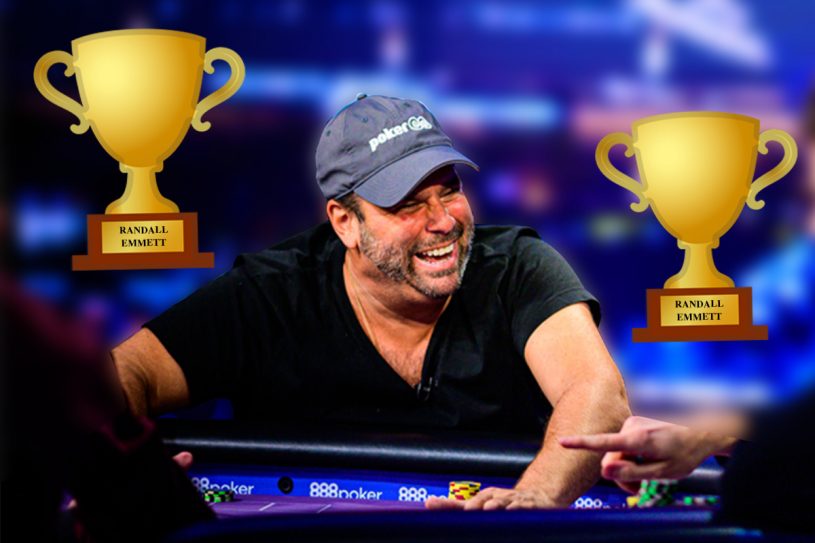 Randall Emmett's movies are soaring with The Irishman getting international recognition and some Oscar's buzz but let's take a minute here to tip our hat to the recent winner of back-to-back ARIA High Roller events in Las Vegas. With his two wins, Emmett has brought his career live tournament earnings to over half a million dollars, calling this accomplishment "One of the highlights of my life so far."
Learn more about Randall Emmett on Deep Issues or watch him play on Poker After Dark. Watch The Best of Randall Emmett on PokerGO right now.
In an exclusive interview with Poker Central after his two big wins, we caught up with Emmett about what it took for him to get these wins, his upcoming wedding with Lala Kent, what his future in the game looks like, and being self-aware about what you think about his play and antics.
Above all else and before diving into his big ARIA High Roller wins, Emmett's beaming with happiness and positivity about the big day that's coming up in April of 2020 for which they're in full preparation mode right now. "Lala is ready to walk down the aisle, I'm ready to be by her side, so that's going to be magical."
Pivoting into poker, Emmett said "I can't even describe it in words, what these wins mean to me," amidst a promotional tour for The Irishman that took him and Lala to Paris, Rome, and London.
"One win would've meant the world to me but getting two is something that I can't describe. It's been an amazing run and I couldn't be on a bigger high right now. It took years and years of heartbreak, studying and coaching, and for a lot of things to go right those days for me to win back to back high rollers against the greatest players in the world."
WTH…it happened again! 😳

For the second time in 3 days (and back to back in events played) @randallemmettfilms took on the wizards and ended up with all the chips! 😎

Congrats Randall, another great showing in the @PokerGO Studio @ARIAPoker pic.twitter.com/kHQobMhEgw

— Paul Campbell (@TDPaulCampbell) October 7, 2019
Advancing his Poker Career Through Ups and Downs
Having found ways to better control his play and emotions at the table, Emmett put those big lessons into play with great results to show for. This summer, Emmett came close to fulfilling his biggest poker dream by falling nine eliminations short of a gold World Series of Poker bracelet in a tough $5,000 No Limit Hold'em event that was ultimately won by Daniel Strelitz who beat Shannon Shorr heads up, but the Hollywood producer takes it all in stride and adds it to his ever-expanding wealth of experience.
"I've really learned how to control myself. When things don't go my way, and I've been on the receiving end of some horrible bad beats, really disgusting stuff, I used to let it affect me. Now, when that happens, I don't let it control me. I know that I'm looked at as the mark, and I know these players come after me harder than against each other, but that's just something I have to live with by choosing to play these high rollers."
Doing it in back-to-back events gave Emmett some extra satisfaction and confidence, a feeling which we're sure he'll crave and chase after again soon.
"After I won the first one I went back the next day saying, 'I'm just gonna have fun' and I was on such a high from the day before that nothing could throw me off. Then to get heads up with Sam Soverel, a friend and mentor, was really special."
"Winning makes me feel like if you work really hard and keep at it in this game, be passionate and learn and coach and just keep evolving, that you can have a chance. Even as an amateur, I hope that I inspire people to show up to these high rollers if they can afford it. These players I face are the best in the world and they do this every day and I don't, but I work really hard at this game, I'm obsessed and I just feel on top of the world after these wins. It really is one of the biggest milestones in my life."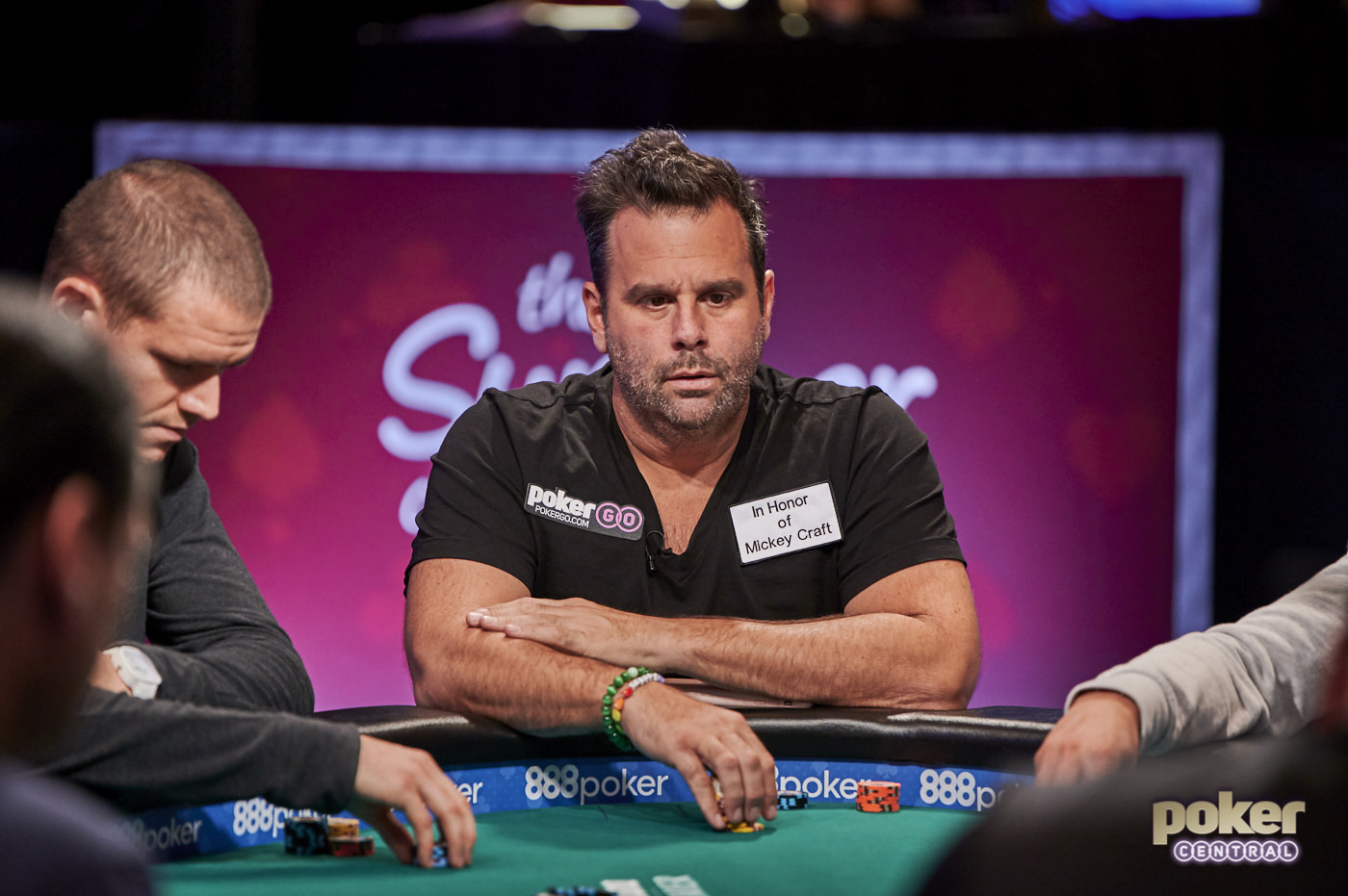 Evolving as a Person and Changing His Antics
Emmett explained that he was dancing around the PokerGO Studio after winning, celebrating while also remembering the rough times he's had in this game. Things weren't easy for Emmett, and because of the losses and bumps along the way, he's able to celebrate the wins that much more. As someone who plays poker not for a living but for the love of the game, the challenge, and the thrill, these wins wipe away the times that it didn't work out.
But not everyone loves Emmett's approach, or even passion, for the game. The poker community has been polarized on Emmett's play and table behavior, and he pauses before diving into what it's like to be on the receiving end of criticism.
"I think any human being cares what other people think to some extent," Emmett stated as he turned serious after the rush of emotions about his big wins settled down.
"I actually care what people think. And, you know, sometimes it's hurtful when people say really nasty things.
"At the end of the day, I'm happy as long as people are talking about poker due to some of my excitement for the game. I think I care more today because I put so much energy and time into this game that I would like people to start to see my ability and real passion for the game."
Emmett takes pride in improving as a player, admitting that his "loud and obnoxious" ways might not always work in his favor and that toning that part of his persona down a bit is helping him with his play but also his reception by the fans.
"I definitely am working harder at being a fun and entertaining player and have the maturity about me so that people aren't turned off by my antics. I'm really trying to find a balance in life, but also in poker and I hope that poker fans are starting to see a change and a difference in both my game ability and antics."
Part of that balanced lifestyle is Emmett's upcoming wedding with Lala Kent which is set to take place in the Spring of 2020. While the Hollywood producer still cares what people think, he ultimately attaches the most value to the opinion of those he's closest to.
"Poker friends of mine know who I am and that I have a huge heart. I wear it on my sleeve. I want to excite people about the game and bring more people around the country and around the world to the game and let them know that they can come and play poker and not be intimidated. If anything, I try to be an ambassador for the game as a recreational amateur."
What's Next for Randall Emmett?
Getting two big wins to pad his tournament resume and ad to his confidence at the table has only added to his appetite for high stakes action. Coming up, Emmett will participate in the Poker Masters inside the PokerGO Studio to take a stab at winning the Purple Jacket. Last year, Emmett fell just a few spots short of getting his first Poker Masters cash and he's determined to get at least one this year.
"I think 90 percent, or maybe 99 percent, of the players, are better than me, but I love the game and I work hard at it. I'm just going to keep playing, having fun, and I look forward to the next tournaments in Las Vegas and the Bahamas. I love this community of different personalities and I'm thankful for all the friends that I've made like Brent Hanks, Ali Imsirovic, Maria Ho, Phil Hellmuth, Sam Soverel, Daniel Strelitz, Jake Schindler, and many more. They've all been so supportive and I hope that my presence will encourage more amateur players to play the big events."
Things are going great for Emmett who's enjoying the success of The Irishman, a movie he worked on directed by Martin Scorsese featuring Robert De Niro, Al Pacino, and Joe Pesci, as he's hopeful there might be a Best Picture nomination in the cards for this film. The big wedding with Vanderpump Rules star Lala Kent is set for April 2020 and after the obvious honeymoon, it's going to be time again for Emmett to pour his heart and soul into the World Series of Poker where he'll once again chase after the dream of being a bracelet winner.
Watch more of Randall Emmett on PokerGO as he's a regular featured player on Poker After Dark. New to PokerGO? Subscribe right now.