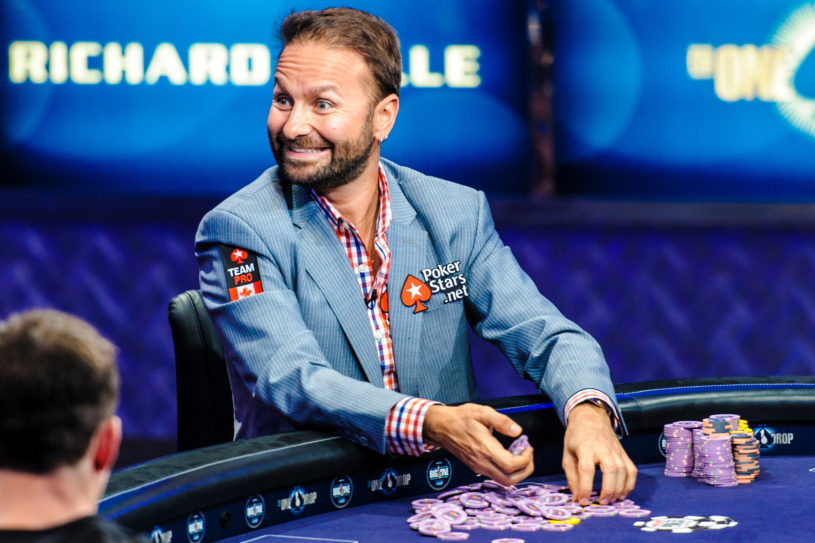 Twitter is the gift that keeps on giving no matter what time of year it is. During the holidays though, when most of us are stuck with family, tweeters always seem to go above and beyond. From sarcastic quips about gifts, a not so subtle brag, some NBA takes and much more, this was a good weekend for 'Poker Twitter'.
— scott vener (@brokemogul) December 25, 2016
For NBA fans, Christmas day is like, well, Christmas morning for your six-year old nephew. Each year, there are over a half dozen games featuring the league's biggest teams and best players, all conveniently slotted so that if you so desire, and your family allows it, a full day of basketball awaits. The only problem for Scott Vener, that the Cleveland Cavaliers and Golden State Warriors only played for a few hours of that all-day slate. That 2016 Finals rematch was the fifth most watched NBA regular season game of all-time and as someone who doesn't really get up for the NBA until the spring, I'm all for the Cavs v. Warriors World Tour.
Taboo word: money
Clue given to me: you have lots of it.

I got it instantly! Hahahaha

— Daniel Negreanu (@RealKidPoker) December 26, 2016
You've opened presents, eaten dinner, had a few drinks, how do you wrap up your Christmas? Family Game Night! You might not have as much fun as your Aunt but it's better than giving her a chance to talk politics. Daniel Negreanu's game of choice this year, 'Taboo' and, as fate would have it, poker's all-time money leader's taboo word, "money". To be fair, I'd probably give 'Kid Poker' the same clue because let's face it, he does have a lot of it.
— Jesse Sylvia (@MrJesseJames888) December 26, 2016
There are two things my family doesn't talk about during the holidays. Religion and politics. If I was Connor Drinan, we'd add losing pocket aces to pocket aces in the $1,000,000 buy-in 'One Drop' to that list. Unfortunately, a post-Christmas trip to the movies and a few tweets started the worst beat in poker history conversation again, as Jesse James Silvia couldn't help himself…
— gN Doug Polk (@DougPolkPoker) December 25, 2016
Admittedly, I haven't made a Christmas list since I discovered a pile of presents in my basement when I was nine years old and realized that Santa wasn't real. If I had known that a DONALD TRUMP CHIA PET EXISTED I WOULD HAVE MADE A LIST AND SENT IT TO THE NORTH POLE WITH A RETURN ADDRESS BECAUSE I NEED THIS IN MY LIFE.
— Dan Smith (@DanSmithHolla) December 25, 2016
The holiday season is about giving and this year, Dan Smith was Poker's Santa Claus. The high stakes legend teamed up with Daniel Colman to run a charity drive last year and this year, he did so on a much larger scale. As of Christmas weekend, over $600,000 has been pledged and with the charity drive open through the end of 2016, Smith is hoping to hit $1,000,000. More information about the drive can be found at dansmithholla.com.