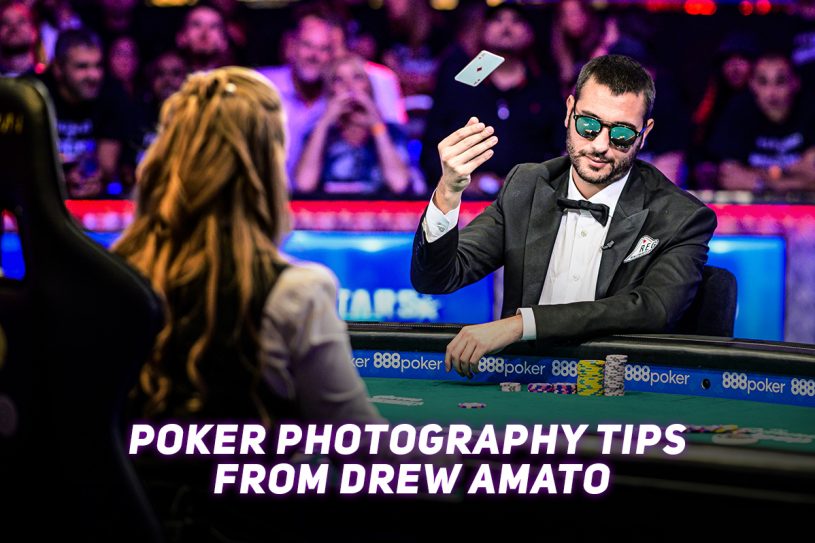 Poker to many people is viewed as a still and stoic game and I often compare its photography to capturing action sports. The perfect moment is only a fraction of a second and it is so important to use your knowledge, instinct, and attention to detail in order to capture it. In this article, I will break down some of my poker photography tips on how to elevate your level of poker photography!
Drew Amato is an award-winning photographer known for his work both domestically, and internationally in the poker industry. Amato has been photographing poker since 2013, working for Bluff Magazine, the World Poker Tour, World Series of Poker, and now Poker Central.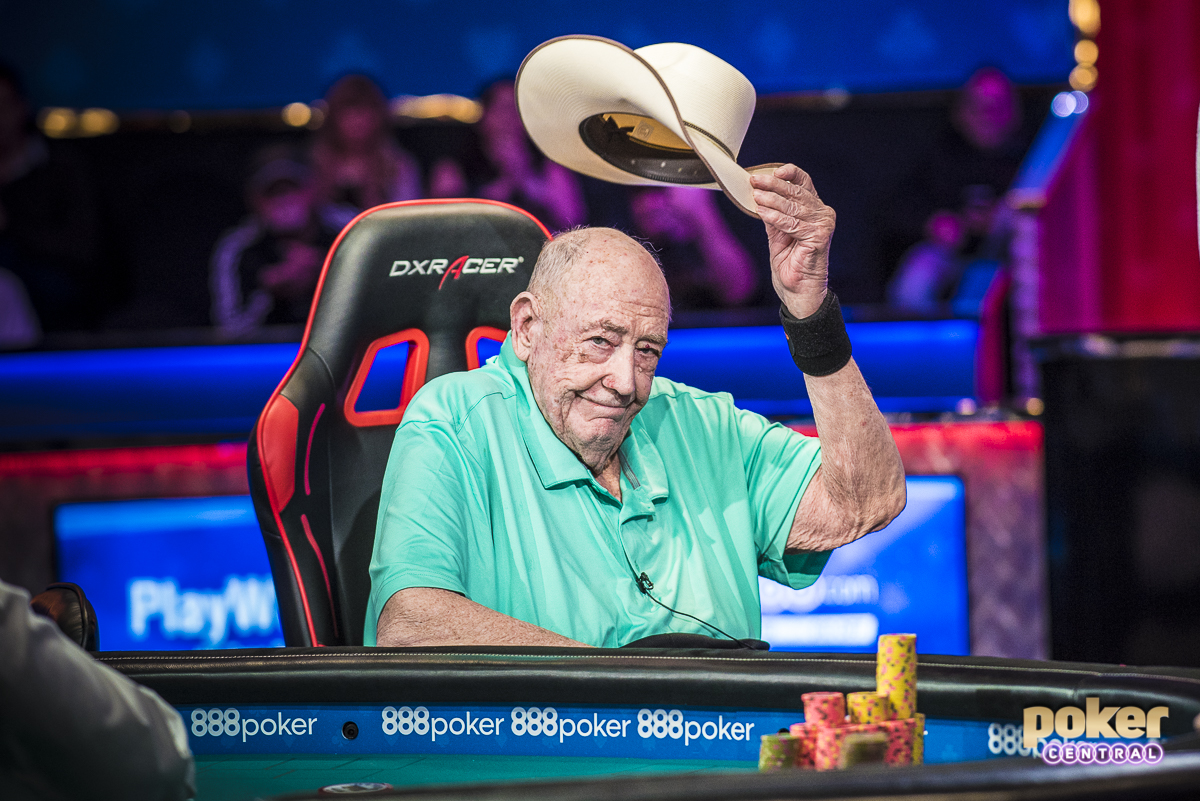 1.  Anticipation and Timing
Do you think making reads is only important at the poker table? Well, it's actually one of the most important skills to have while shooting poker photos. Study your subject and anticipate their next move, do they usually show emotion after they fold? Do they muck their cards high or slide them in one at a time? Try to get a read on your subject and pick up on their tendencies so you can predict what will happen next.
The photo above is one of my favorites I've shot. Over the years, I noticed when Doyle Brunson was eliminated from a tournament he would always tip his cap to the crowd. It's always our instinct to look at the camera after we take a couple of photos and make sure we got the shot, however, I held out a little longer, anticipating that we would get the old Texas Dolly tip of the cap, and sure enough, he delivered! Remember, if you see something happen through the viewfinder of your camera, you have already missed the opportunity to shoot it!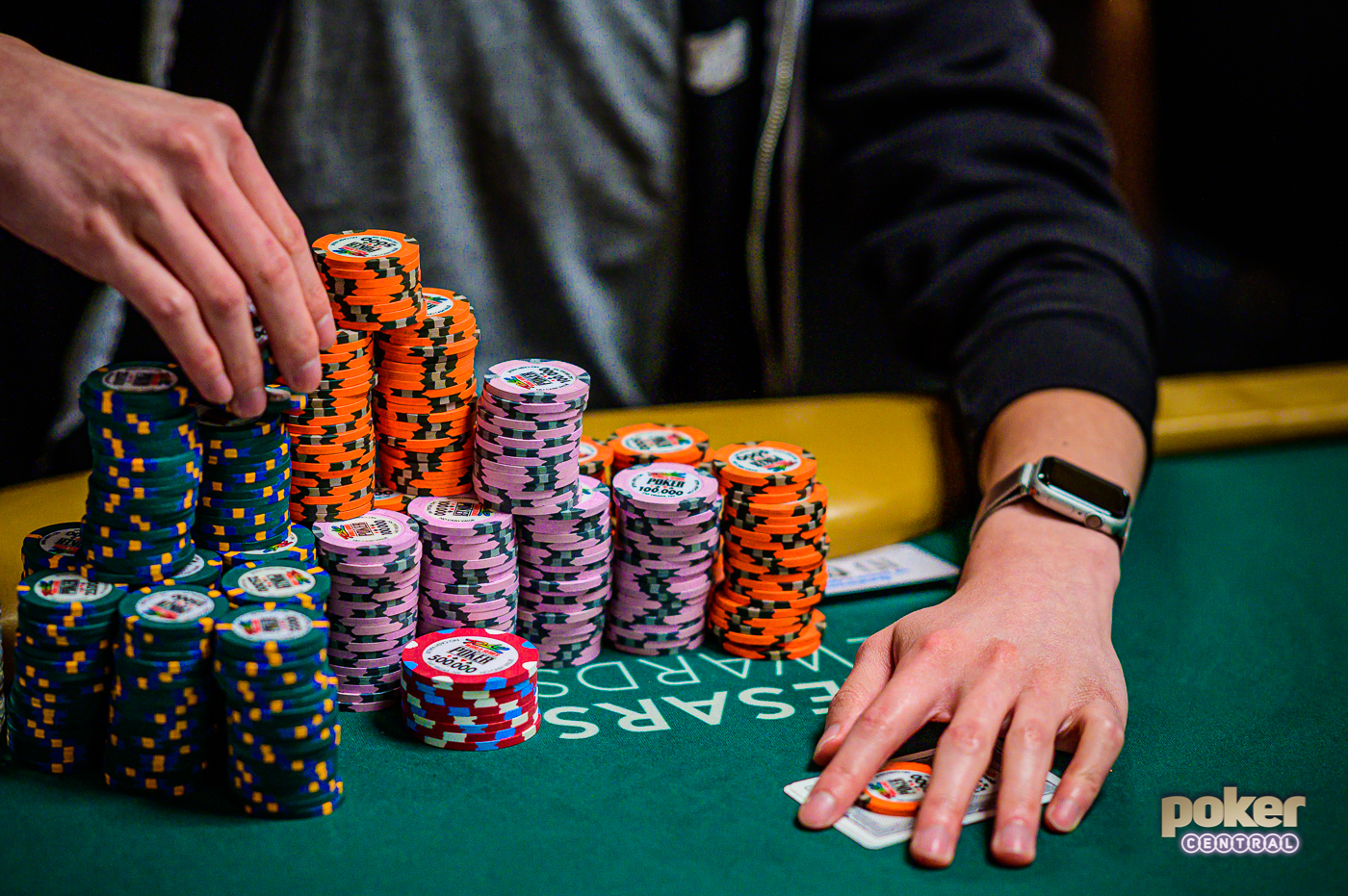 2. Attention to Detail 
Listen, anyone who plays the game will tell you that at times poker can get very stagnant. When you find yourself in a lull of action, don't just sit around and wait for something to happen. Get out in the field, shoot some chips, card protectors, maybe someone is in a funny outfit. Go capture something that a viewer will see and be able to attach to a mood. This is one of the reasons I love shooting the WSOP Main Event. The atmosphere is unreal and it's so fun to translate that into my images. It can be something as simple as a photo of their iconic chipset, like in the photo above. It doesn't have a particular player's face in the photo or anything along those lines, but I loved the 'feel' of the photo. I look at it and I'm instantly brought back to the Amazon Room on Day 5 of the Main.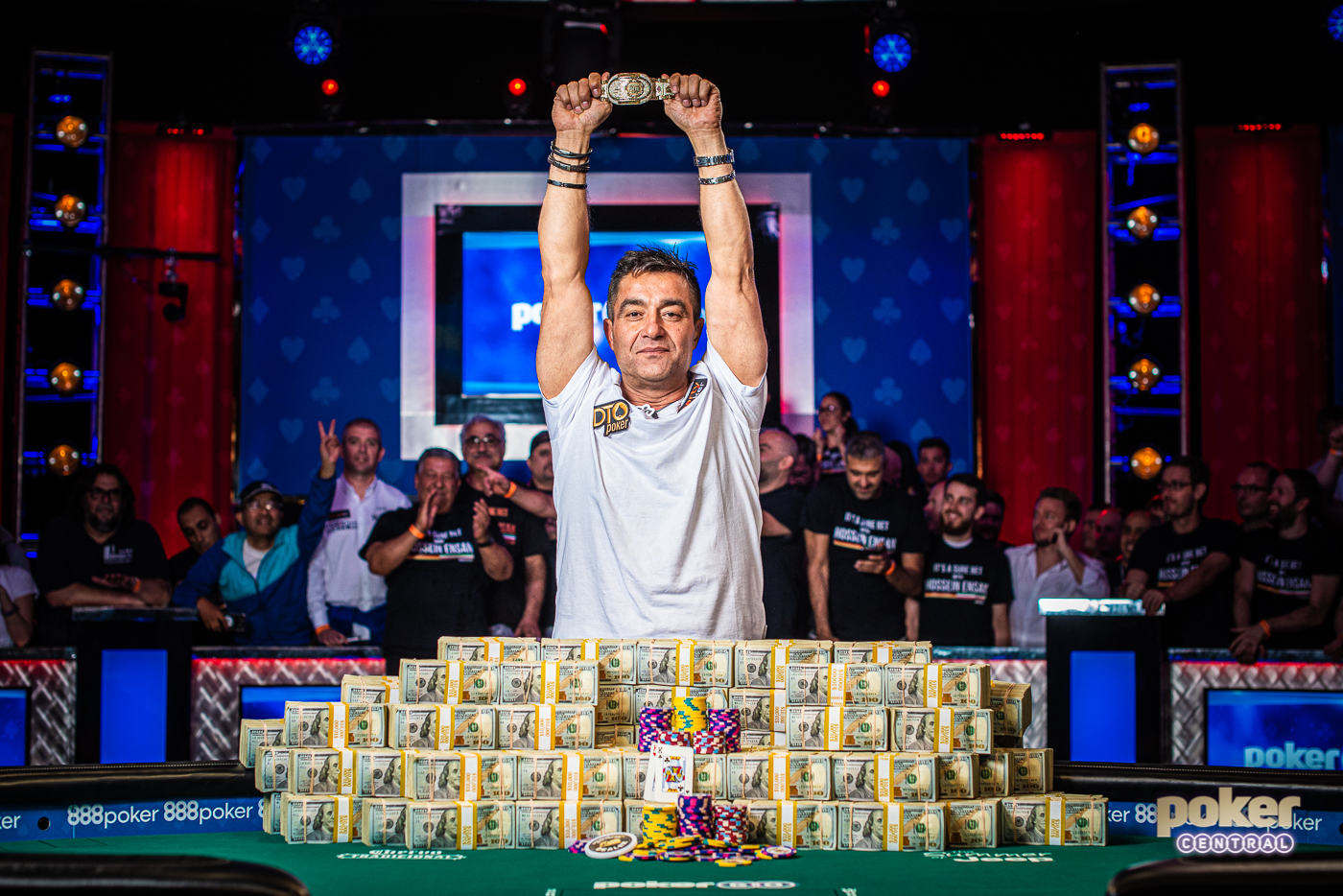 3. Get Creative and Think Outside the Box
Everyone has seen the standard photo of someone sitting at a poker table with a pile of chips. Sometimes that is what's needed to help with the live reporting team and other producers and staff, but don't be afraid to mix it up! Shoot low, shoot high, change your lens…think outside the box! Try to bring a different perspective to what you are shooting, rather than just copying what you've seen done before.
Every year everyone has the same shot of the Main Event winner holding up a bracelet which isn't surprising as the media has only a few seconds to grab what they need and scurry off the stage. This year I decided to mix it up and add a little more flavor to the photo by using an external flash. I had my colleague Enrique Malfavon stand off to my left with a flash and huge softbox aimed at our subject. This allowed him to 'pop' a little more and not blend in with the madness in the background. Sometimes the simplest things can make the biggest difference!
4. Develop Your Own Style 
Really looking for a way to stand out from other photographers? Develop your own style! Too often people get caught up trying to replicate their favorite photographers' style of shooting, rather than developing their own. It's up to you to express how you interpret things, and it's your job to show that off to the world of poker. For me poker has always had sort of this dark, epic feel to it and I try to apply that to every image I shoot. I use dark tones and vibrant colors to try and bring my subjects to life because that's how I view the game. It's so much more than just some people sitting at a table. There are personalities and stories to be told, so use your camera and editing software to put that all into an image! For me, it's about being able to line up five photographers, have them all shoot the same subject and be able to have my image stand out from the rest.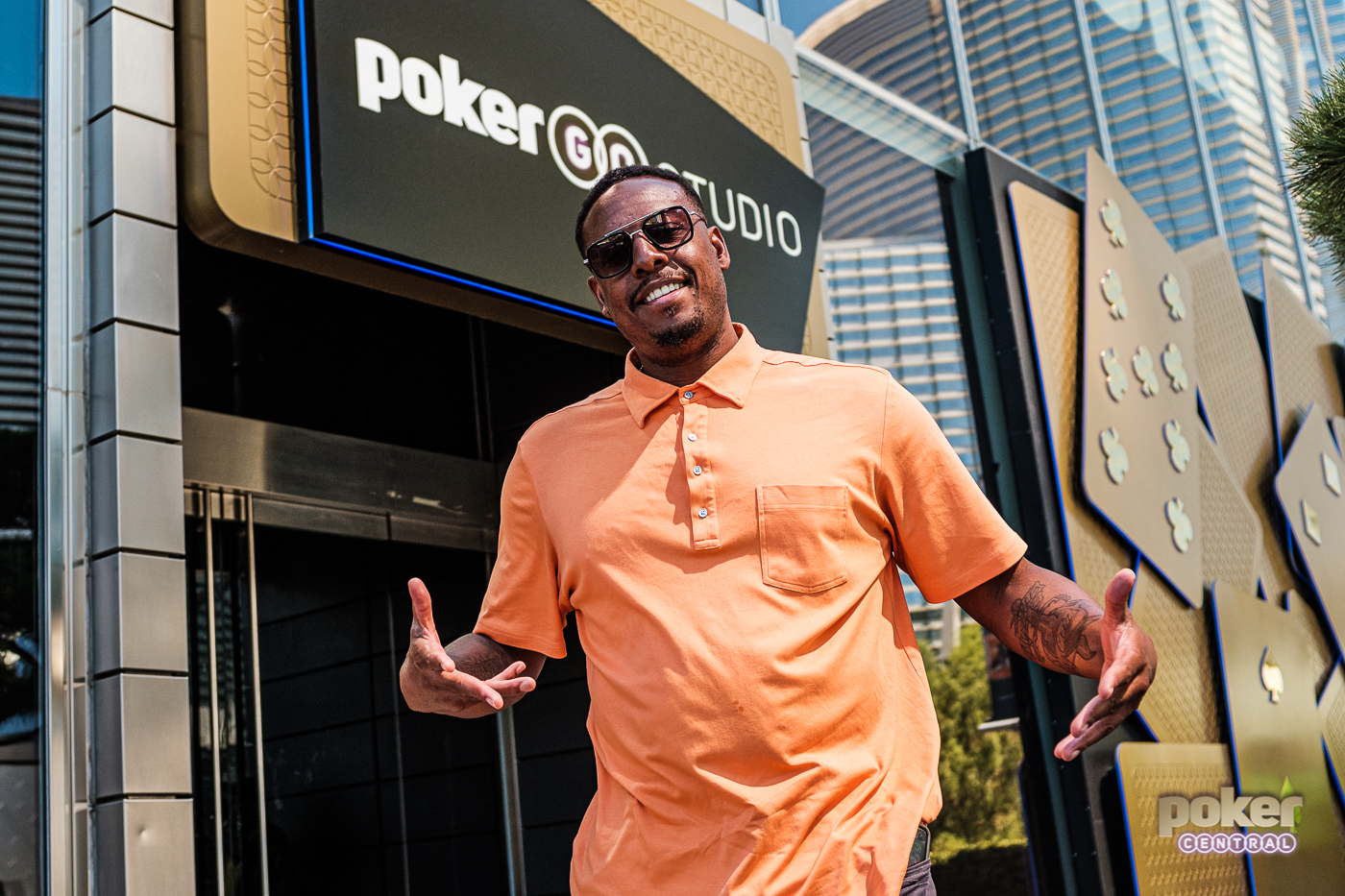 5. Have Fun and Shoot, Shoot, Shoot! 
The most important tip of them all, enjoy yourself! Being able to photograph anything is a blessing and the best way to share your perspective with the world! Get out there and shoot until your fingers are numb! Shoot things even when you think you have enough because at the end of the day you will never know what you will miss. Also, shoot what makes you happy. During the WSOP I always try and mix things up and bring a new element to each summer whether it be photoblogs or player portraits. Keep yourself entertained with little side projects in your free time that remind you as to why you started shooting photos in the first place!
New to PokerGO and want to jump straight into the high stakes poker action? Subscribe right now to watch thousands of hours of action including the World Series of Poker, Poker After Dark, Super High Roller Bowl, Poker Masters, and U.S. Poker Open. Follow Poker Central on Instagram for all the latest pictures taken by Drew Amato.