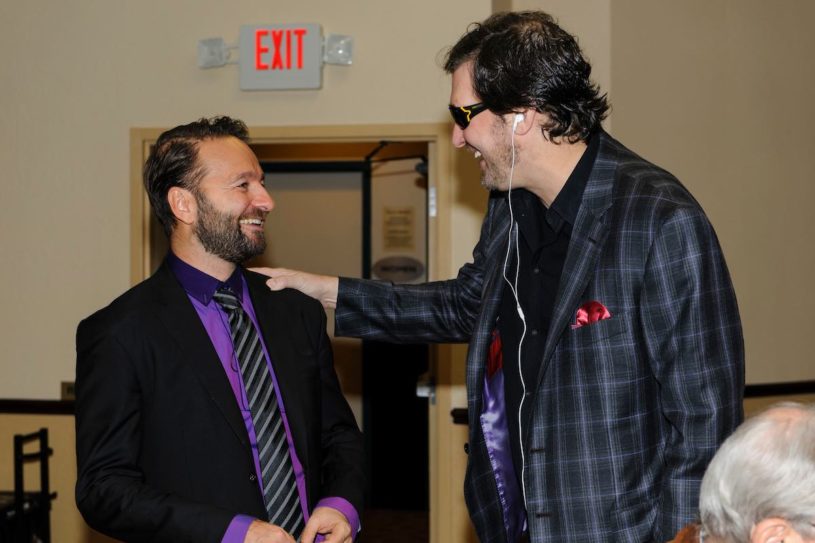 This week on the Poker Central Podcast: Daniel Negreanu and Phil Hellmuth discuss the return of Poker After Dark on PokerGO.
Negreanu and Hellmuth – two of the most colorful characters to appear on Poker After Dark – dive back into their memory bank about the old shows, but also look forward at what's to come. Poker After Dark returns on Monday, August 14, live on PokerGO.
Also on the show, Brent Hanks discusses the return of Brent Hanks on the Poker Central Podcast. After more than two months, Hanks makes his first appearance to talk about his excitement for Poker After Dark, his own World Series of Poker success and lack there of and sweating his good friend Bryan Piccioli in the Main Event.
Piccioli's story is one that goes far beyond poker, as a tragic accident left his dead a quadriplegic last summer. The Buffalo News wrote a big feature story about his father and how he watched his son play, and you can read that piece right here.

If you have not yet subscribed to PokerGO, you can do so by clicking this link.