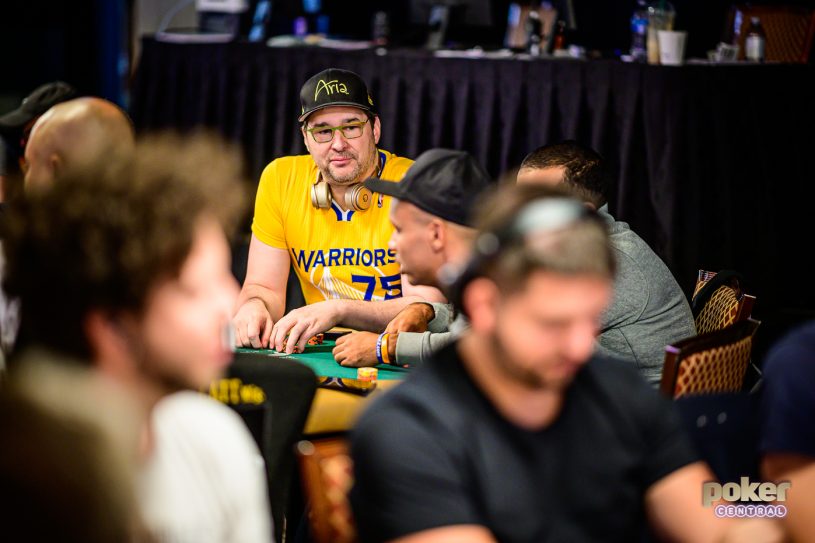 With two weeks of the 50th annual World Series of Poker in the can, there are still 70 WSOP bracelets to be won. While some are still dreaming of glory, others are looking at how the Series as a whole, could be improved.
RAST WANTS MORE IN THE POKER PLAYERS CHAMPIONSHIP
There aren't too many players in the world of poker who are more respected that Brian Rast, and the four-time WSOP bracelet winner has some modifications for the organisers to consider in the Poker Players Championship.
I've said it before and I'll say it again, the Poker Players Championship should add 27nlsd and/or PLO8. It would decrease the limit to big bet ratio (it's not called 8g after all, but the PPC!) and add popular, good game(s) that have their own 10k championships I might add.

— Brian Rast (@tsarrast) June 9, 2019
BOATMAN CHANGING FACE
When you've been playing at the World Series as long as Barny Boatman has, you'll take any advice you can get, wherever it comes from.
Bought in for the PLO and the cashier exalted me to 'Show then whippersnappers out there what you got.'
I must start using moisturiser.

— Barny Boatman (@barnyboatman) June 10, 2019
HELLMUTH EXTENDS HIS OWN RECORD
Cashing in the World Series is on many players' bucket lists, but for Phil Hellmuth, it's just another day at the office.
In the money in @WSOP $1,000 No Limit Hold'em, my third cash in last four days, my fourth of the summer. My 141st lifetime WSOP cash, which is a WSOP Record. 2477 started, 372 players left, I have an above average stack #POSITIVITY #PHNiceLife pic.twitter.com/lXXv2kav0H

— phil_hellmuth (@phil_hellmuth) June 12, 2019
A FINE SALUTE TO WARRIORS APPROACHES
If you want to know what the WSOP bracelet looks like for the 'Salute to Warriors' event, then look no further. Maybe you're a weekend warrior yourself? If so, make sure you go for this one.
So gorgeous I can't stop looking! @MeltzVegas @360vegas @VitalVegas pic.twitter.com/HwDXcdRy2K

— hanivegas (@hanivegas1) June 11, 2019
LATEST IN THE WSOP PLAYER OF THE YEAR RACE
The latest WSOP Player of the Year Rankings see Dan Zack continue to hold a strong lead over the field and with his progress in the big-field Event #28, the $1,000 NLHE tournament. After a fortnight of action, it's definitely Zack to beat, but several big players are making a move on the Top 10. Check out the full standings right here.
Who will be the latest to grab gold at the World Series of Poker? Watch all the action unfold live today on PokerGO and CBS All Access as more coverage of the 2019 WSOP bracelet events takes place. Selected bracelet events will be streamed exclusively on CBS All Access in the United States.