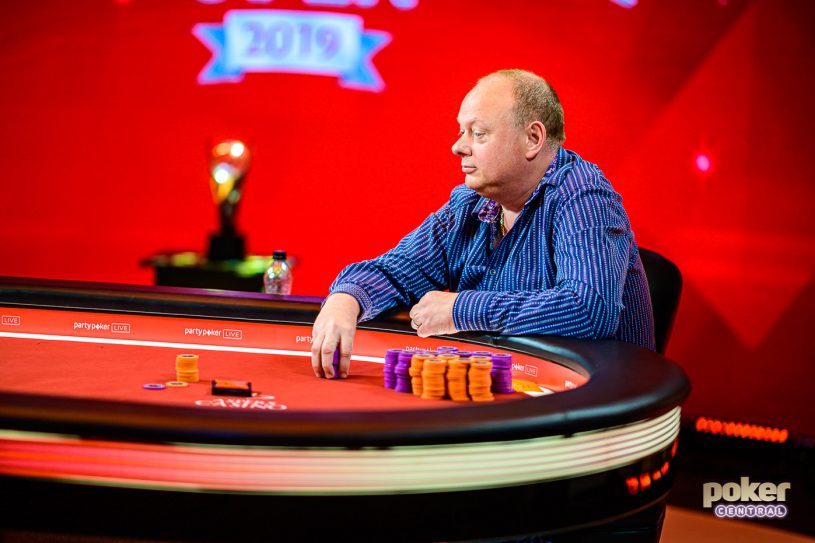 Paul Newey isn't like most poker players. He didn't study the game as a young man. He's not waving the flag for GTO or solvers, or both. He wears outlandish shirts, loves the live thrill of staring into the whites of his opponent's eyes and plays $5,000-a-spin slot machines. He's known as 'Top Dollar Man' across the globe in the biggest casinos. Yesterday, he took down Event #3 of the British Poker Open for £156,400. It's his first major live tournament win and he's delighted.
Relive Paul Newey's final table win on PokerGO right now. Read the Live Reporting action here. 
A top dollar turn for a @TOPDOLLARMAN!

Paul Newey picks up his first tournament win in Event #3 of the British Poker Open! https://t.co/09gUveUtK4 #BPO 🇬🇧 pic.twitter.com/xwnhFGsltG

— PokerGO (@PokerGO) September 5, 2019
A SHARP-SHOOTING DUEL AFTER NEWEY'S NINES
"I've won 5 online tournaments in the last two months but this is my first live one so I'm very pleased," Newey told us beating Sam Soverel heads-up. "I was reminding Sam heads-up about the one we played out four years ago in Vegas when it was the $10k heads-up tournament and they had to create new blinds levels for us!"
If Soverel and Newey were duelers in an epic battle in Vegas, it was the opposite in London. Five hands were all it took to separate the two men as Newy's pocket nines hit a set on the turn after being all-in pre-flop against Soverel pocket jacks.
"It was all over very quickly. I had three big blinds at my lowest point yesterday and I got lucky again with the king nine clubs in a three-way all-in."
Newey thinks that his natural ability to grind with between 10-20 big blinds is something that has come back into fashion in the game and he's re-started a trend.
"More and more players seem to be doing that now. Players used to shove with under 20 big blinds, but that seems to have changed a bit and you see more people on 10 bigs nowadays."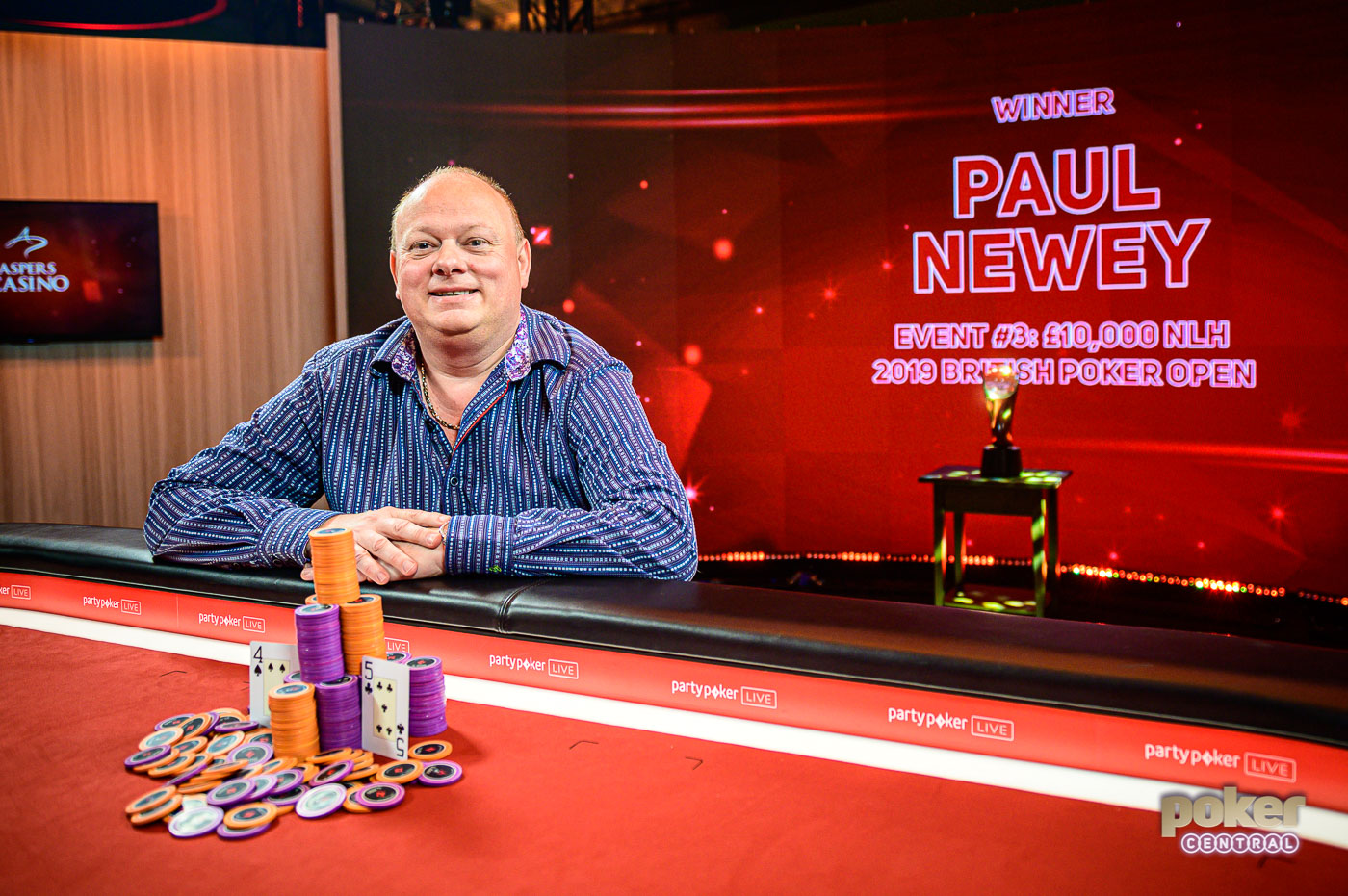 FROM IVEY'S ROOM TO FIRING HARD
Newey's style is all his own, however. The former Ocean Finance owner, whose first experience of playing live cash was against Phil Ivey in Las Vegas used to play for fun, but admits, he goes for the win a little more these days.
"Everyone has their own style I guess but I can play more for a win like this. I'm finding podiums at last." says Newey, clearly proud of his recent improvement in results. The only issue for Newey is spreading himself too thin.
"I find it tiring to play these tournaments every day against guys half my age. I know its tiring for the younger guys, so you can imagine for me, I'm 51, it's a challenge."
Newey freely admits that he's a part-timer compared to most, but the passion he has for the game will never die, and he loves the 'day in day out' of playing events such as this British Poker Open against great players every day!
Want to watch all the British Poker Open action? Subscribe right now to PokerGO. Keep tabs on all of PokerGO's live events by checking the schedule right here.