"Fourth place, what can I say? It's absolutely wonderful!" John Hesp said unprompted, as a legion of media gathered around the man that provided color to this year's Main Event for nearly a week straight had just been eliminated.
John Hesp added a different flavor to the biggest poker tournament of the year, entertaining players and spectators alike, amassing a massive stack in the process. Ultimately Hesp fell short of the final day, as his elimination sent Scott Blumstein, Dan Ott, and Benjamin Pollak into a three-handed battle that will commence at 6:00 pm PST/9:00 pm ET on Saturday night on ESPN.
John's Final Table

From a poker perspective, Hesp's fate was decided when he lost an enormous pot with top two pair versus top set of Blumstein, but despite a small stack, he started the penultimate day of this event with a lot of energy and excitement.
"I'm excited, I'm ready, and I hope the cards come my way," Hesp said before play kicked off, and he started just like he did on the first day of final table action; by winning the first few hands.
Hesp then picked up aces and doubled through Pollak who held ace-king. This put the 64-year old from Bridlington right back in it, and Damian Salas, Bryan Piccioli, and Antoine Saout were eliminated before Hesp had his tournament life at risk again.
Down to just a few big blinds, Hesp found himself all in with nine-seven of clubs and the ace-jack of Pollak proved to be the winning combo. Hesp collected $2.6 million, the second biggest single cash in a poker tournament by a British player. Sam Trickett's runner-up finish in the Big One for One Drop is the biggest cash ever to date.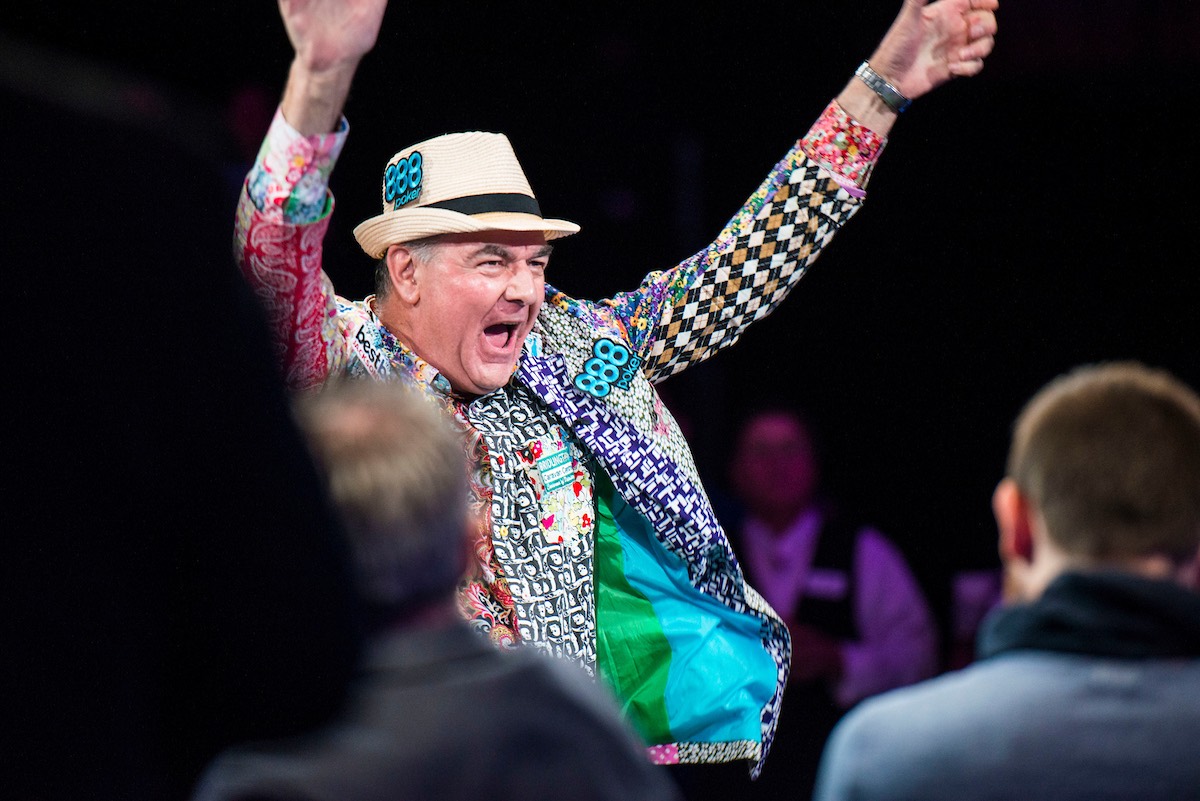 Reflecting on a Memorable Run
Flanked by his wife Mandy and one of his daughters, Hesp had no shortage of words about these memorable two weeks of poker action.
"I've absolutely loved it, and I just hope that I've spread a little light, happiness, and fun into the game. I'm told that there's a lot of people watching that have never watched it before, so that's good for the TV ratings, and I think that people do like fun. I play poker recreationally, and I will continue to play poker recreationally."
"I want to stay an amateur; I want to stay having fun, and enjoy the tournaments and competitions. If I get invited to a few tournaments – three, four, five times a year – I'd be very happy to do that."
Over the last couple of days, Hesp quickly made a name for himself, appearing on news broadcasts all over the UK, and being featured on websites that reach far outside of the game of poker.
John Hesp Mania

"People have been saying, 'Just Google John Hesp' and I did that about three days ago, and I couldn't believe it. Only then could I begin to appreciate the level of international interest."
When asked where he went to school earlier during the Main Event, Hesp said: "I went to the University of Life." A dropout at the age of 15, Hesp's story is one of hard work, dedication, and never-ending positivity.
Starting out as an apprentice auto mechanic, Hesp worked his way to being semi-retired as the owner of a company that rents caravan vacation homes, Bridlington Caravan Centre in the town he's lived his entire life.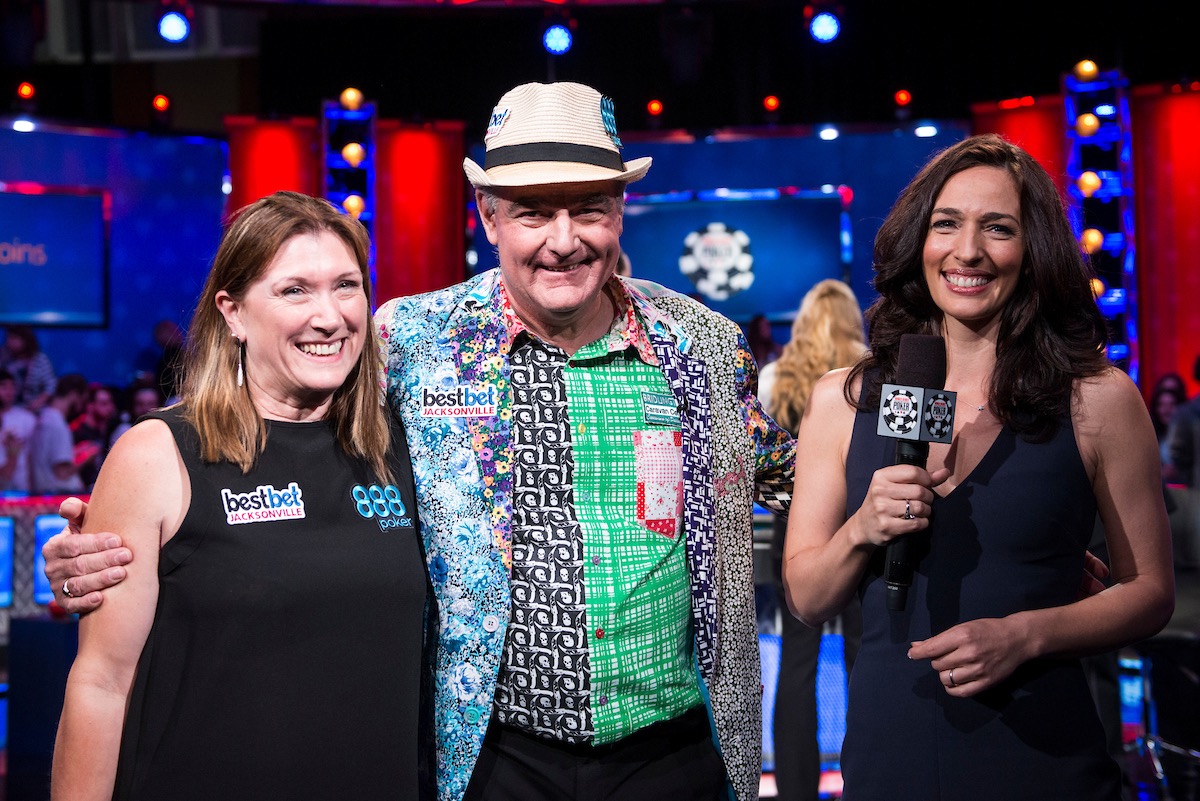 One of Hesp's daughters flew in from Manchester earlier today, just in time to see her father play today.
"My daughter came just in time to see me bust out," Hesp laughed, as his daughter produced a big smile while her father was interviewed by a dozen media members.
"I just hope that I've given you people a lot of fun and entertainment, and pleasure in the way I've been playing. If I've done anything in my life, it's that I've shown that this game doesn't have to be boring. People can have fun, and last night when I came to this final table – and I think you all saw the first three hands that I played – if anything I'd like to be remembered for those three hands."
While the money is great, Hesp emphasizes that you don't need a lot of it in life to be happy. One thing's for certain, Hesp's memorable run in the WSOP Main Event will forever be remembered, and one can only hope that he'll become a mainstay in the biggest tournaments of the year.
"Before I came here, I wasn't a multi-millionaire in any way shape or form, but you don't have to have lots of money to be rich in life. I was rich in life before I came here, and I'm even richer now without the money."
"I love you all, and I hope that my personality will bring light and fun to the game."